Sponsored Article
Rosé All Day: 3 Ways to Rediscover Your Love of Wine During the Pandemic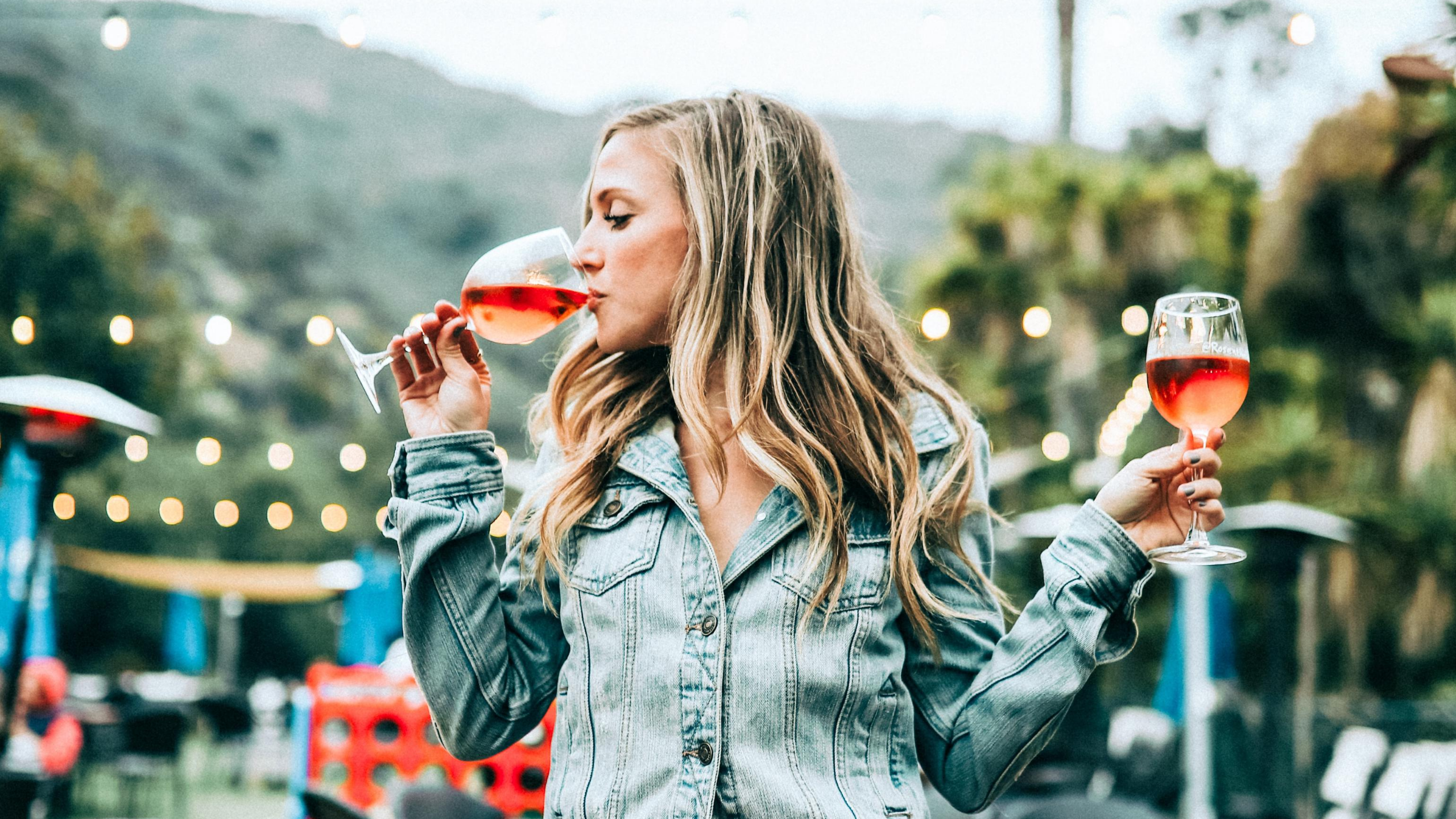 Apart from the massive toll it took on human life across the world, one of the worst things about COVID-19 is the small things of joy that it took away from us. The warmth of hugs from our friends, the smell of popcorn in a movie theater, and the sound of wine laced laughter in a gathering of family and friends, to name a few.
We were locked down in our homes by ourselves during the sunshine-filled days that would normally be spent with family and friends, eating, chatting, and sipping on wines. Thankfully, with a little bit of creativity and technology, there are plenty of ways you can rediscover your love of wine during this time. Don't forget to sign up for Firstleaf Wine Club, so you can get award-winning wine bottles delivered right to your doorstep.
Here are 3 Fun Ways to Rediscover Your Love of Wine During the Pandemic
A Wine Powered Evening of Self-love
Self-love is uniquely different to each person. It is about doing things that make you feel good: taking time to relax, reflect, and recognize your self-worth. It is about being soft and kind to your body and mind. Especially during these times that every single day seems too overwhelmingly stressful, taking some time for yourself is a necessity rather than a luxury.
Reserve a relaxing Saturday evening just for yourself, draw a bath and add a few drops of some nice essential oils of your favorite scent. Light some candles, play the new Taylor Swift album (or any music that calms you!), pour a glass of your favorite wine, and enjoy the warm caress of water engulfing you. Breathe slowly. Meditate on your blessings and the good that is still left in the world, even amid chaos.
Related: Obsessed With Taylor Swift's Folklore-Era Fashion? Here Are 3 Essential Pieces to Achieve Her New Soft Cottagecore Aesthetic
A Wine Powered Virtual 'Sleepover' With Your Girlfriends
What can we ever do without our girlfriends? They are always there to share our joys as well as sorrows, to straighten our crowns when we feel down. They are our trusted outlets to share problems, feelings, thoughts, triumphs, and burdens. Of the many things that COVID-19 fiasco took away from us, having to be away from our best friends is truly one of the worst.
While it may not be as warm as meeting them in person, using technology to organize a virtual "sleepover" or a hangout with your girlfriends is a great way to relax and have fun. Select your favorite movie that you used to watch as teenagers, and watch it together while chatting and sipping on some wine. You can even order the same wines and snacks to make it feel as if you are actually together!
A Wine Powered Virtual Date
Dating in the time of corona—as if organizing a fun date wasn't hard enough, to begin with, now we have to find ways to make dating interesting and fun while social distancing! If you are still in the "getting to know" stages of dating, a wine powered virtual date is one of the best ways to get to know each other. (If you still don't have a date, check out this online dating service to meet someone actually interesting and likeminded, rather than mindlessly swiping left and right!)
One of the best things about virtual dates is that you will be happy and relaxed at your home, without having to suffer through the anxious and awkward stage. You can be comfortable and just be yourself. Talking about your favorite wines and their characteristics will be an excellent icebreaker to start the date off. You know what they say, couples who sip wine together, stay together!