Sponsored Article
Scented Candles: Benefits You Might Not Know About
Here's why you should invest in scented candles.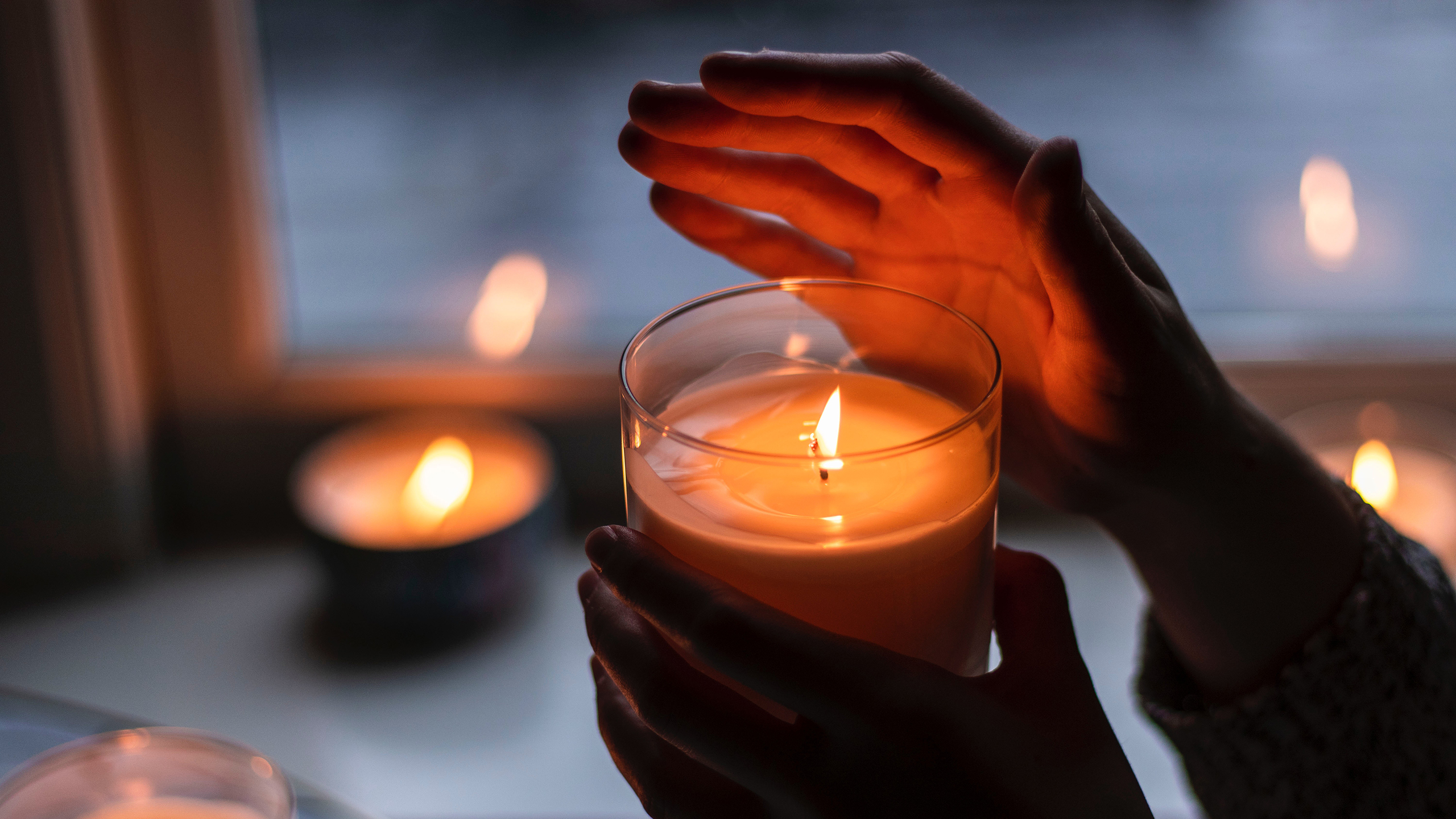 Scented candles smell great. A lot of people burn some in their homes in order to eliminate bad odors or simply get refreshing and relaxing scents out of them. However, did you know that they actually come with a slew of other benefits, too?
Do scented candles really work?
In an article on the effect of scented candles on reducing anxiety, cognitive behavioral therapist and clinical integrative psychotherapist Chryssa Chalkia said: "It is scientifically proven that scented candles can play an essential role in the physiological effects of mood, stress, working capacity, and overall mental health." This would come in especially handy during the current pandemic.
What are the other benefits of scented candles?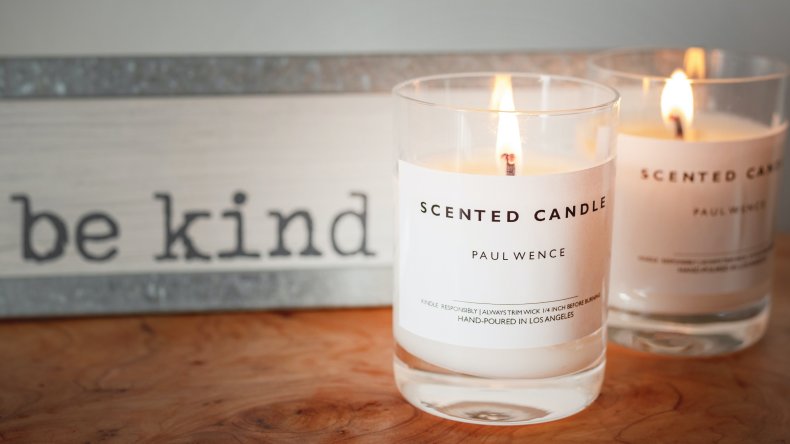 A Lovely Ambiance
The mere flicker of candlelight in a room can create a lovely ambiance. This is why so many people associate candlelight with romance. Lighting scented candles in your bedroom can create a soft and intimate atmosphere that will make your room feel warmer and more welcoming as a whole.
Pest Control
Aside from killing bad odors, you can also use scented candles outdoors to keep bugs away. Just make sure to choose one that smells like citronella for this. If you can find pretty ones, you can buy several of them and place them outdoors in your garden or on your porch, patio, or deck to turn that space into your own secret retreat (sans the bugs).
Better Concentration
Placing scented candles around your desk for decorative purposes is a great idea, but it would be even better if you choose candles that can actually increase your concentration and help with your productivity.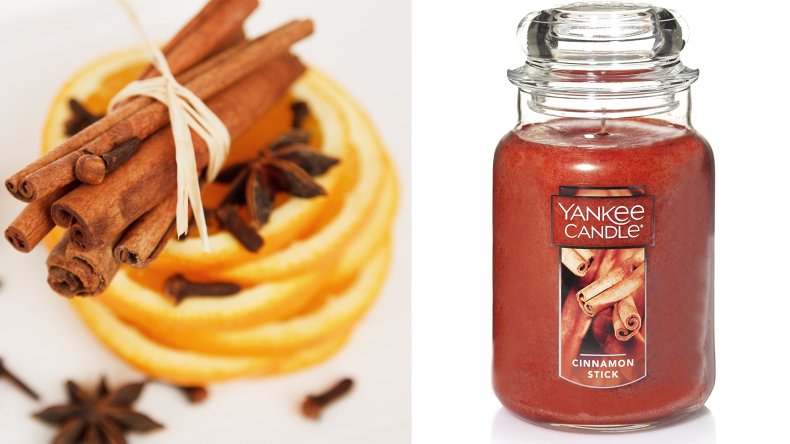 This cinnamon candle could become the best work buddy you've ever had!
A Calm Soul
Scented candles are known to soothe and heal the soul. This is why massage therapists often use them in their rooms. The scent of the candle along with its gentle glow can easily soothe the mind and create a much-needed stress-free atmosphere. You might want to consider adding one to your bathroom, as well, to make bath time feel like a special spa treatment every time.
A Pretty Picture
Scented candles don't just smell great; they look great, too. If you want to add a touch of style to a room, consider investing in some scented candles in the right colors as a finishing touch. Fortunately, there are a lot of different kinds of candles out there nowadays, so you'll have a wide array of styles and colors to choose from to suit the different rooms in your home.
Check out the wide array of scented candles at Yankee Candles!
Happy Thoughts
Scented candles have a soothing and calming effect by producing hormones like dopamine and serotonin to regulate your mood. When positive emotions and memories are revived through certain scents, your emotional state can be affected. This is why the right scents can be helpful in treating different physiological and psychological disorders, as well.
What are the best most fragrant candles?
Lavender
Generally speaking, lavender candles are good for your overall wellness. They are known to reduce stress and anxiety, as well as alleviate stress and mild insomnia. If you have trouble sleeping at night, try lighting a lavender candle to fall into a deep sleep.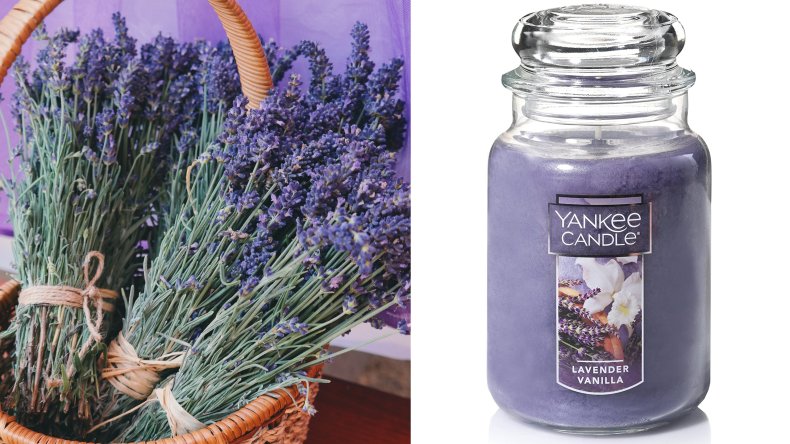 Experience an oasis of tranquility with this Lavender Vanilla candle for only $11!
Vanilla
Another effective scent for those who have trouble sleeping is vanilla. Not only will it help you fall asleep faster, but it is generally soothing and will instantly make you feel at ease. Expect nothing but calm and positive feelings when you light a vanilla-scented candle at home.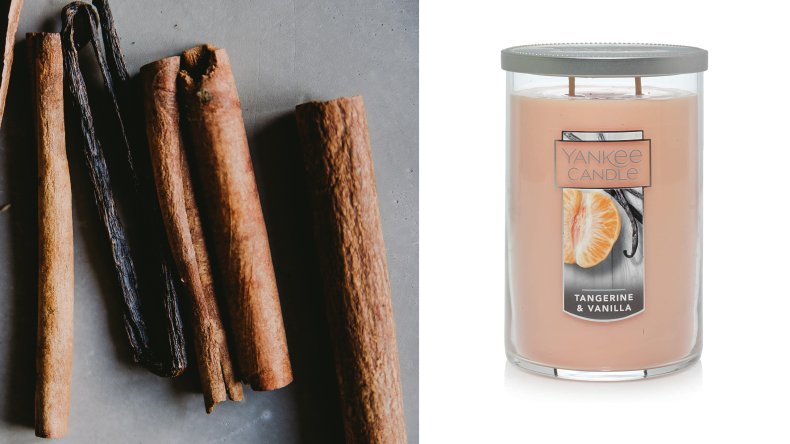 Get 2 Tangerine and Vanilla jars and tumblers for only $50 here!
Mango
Stressed out? The fresh citrus smell of mango can relax and calm your mind. It can even soothe tense muscles, making it the perfect scent to light after a long day at work, a morning run, or an intense workout session at the gym.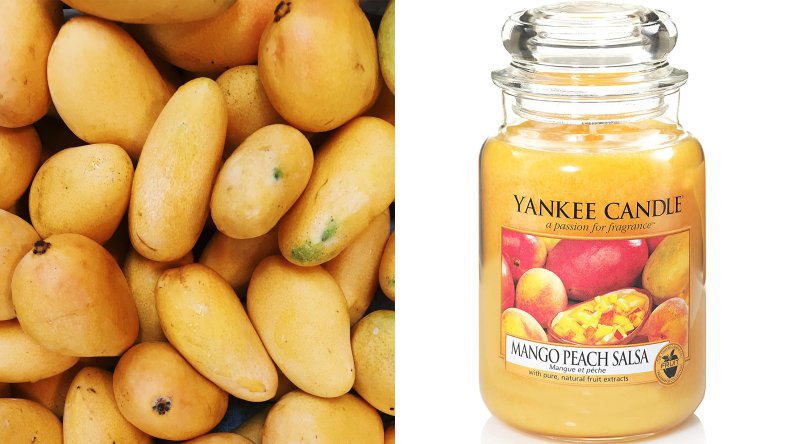 Fall in love with this sweet and zesty Mango Peach Salsa candle!
Jasmine
Scented candles as an aphrodisiac? Try a jasmine scent if you want to get in the mood. Jasmine is perfect for any special romantic nights you might have planned, but it is also known to naturally reduce stress, depression, anxiety, fatigue, and even menstrual cramps. If you're feeling extra tired, this would be a great scent to turn to.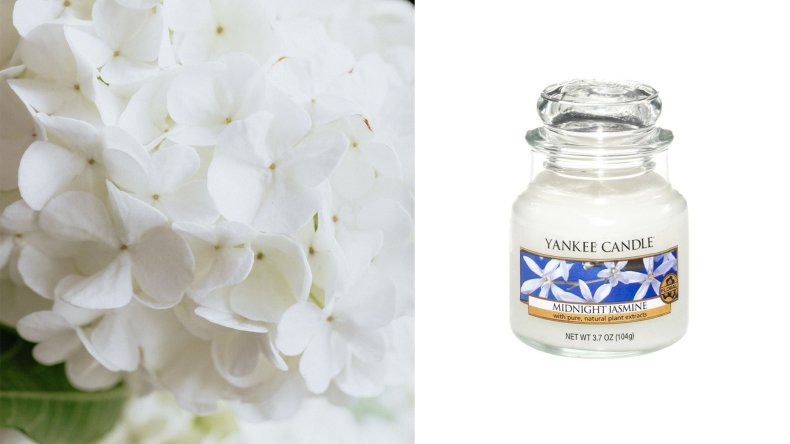 Fall in love with this seductively lush scented candle.
Lemon
If you need a pick-me-up, the smell of lemon can get easily boost your mood. If you need a spark of energy, this is the scent to go for. Lemon candles are also known to relieve depression and anxiety.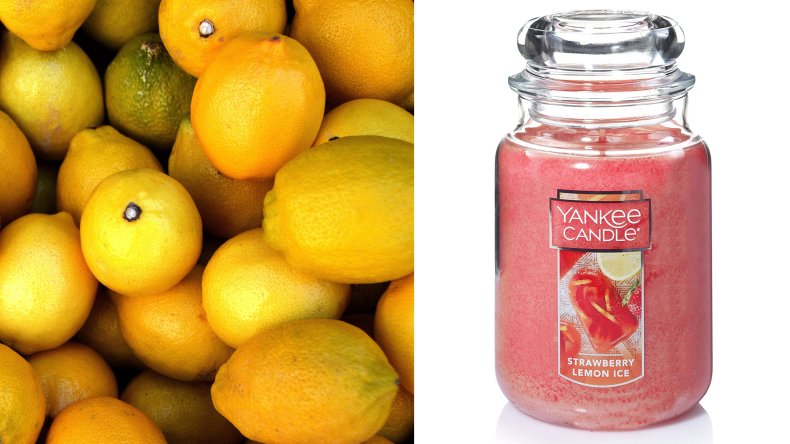 Lift your spirits with this refreshing Strawberry Lemon Ice candle today!
Candy Canes
Get into the Christmas spirit by choosing a scented candle that represents the holidays best. While there are scents out there that are inspired by pine trees and the snowy outdoors, we highly recommend the scent of candy canes. Not only will this make you feel nostalgic for your childhood, but your kids are sure to love the scent, too!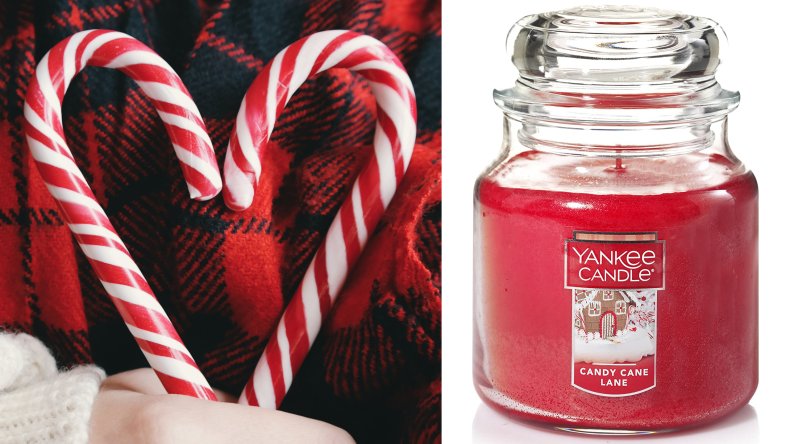 Enjoy the scent of peppermint, vanilla, and sweet cookies anytime with this special candle!
Scented candles aren't just great to liven up the rooms in your home; scented candles are also great as gifts. This Christmas, consider buying some for your friends and family members. They are sure to appreciate the positive feelings and the special thoughts that will come with them, especially if you explain the meaning of your choice of scents in your accompanying Christmas cards.
To take your scented candle journey up a notch, Yankee Candle also offers all sorts of products to complement different kinds of candles, such as candle holders that will create pretty patterns on the walls and glass holders that can hold different sizes of candles. They even have flameless LED heaters with timers for those who simply aren't fond of burning wicks.