Sponsored Article
Schools Say No Sports: The Best Way to Ensure Your Child's Fitness
Because the COVID-19 Pandemic is not an excuse to stop exercising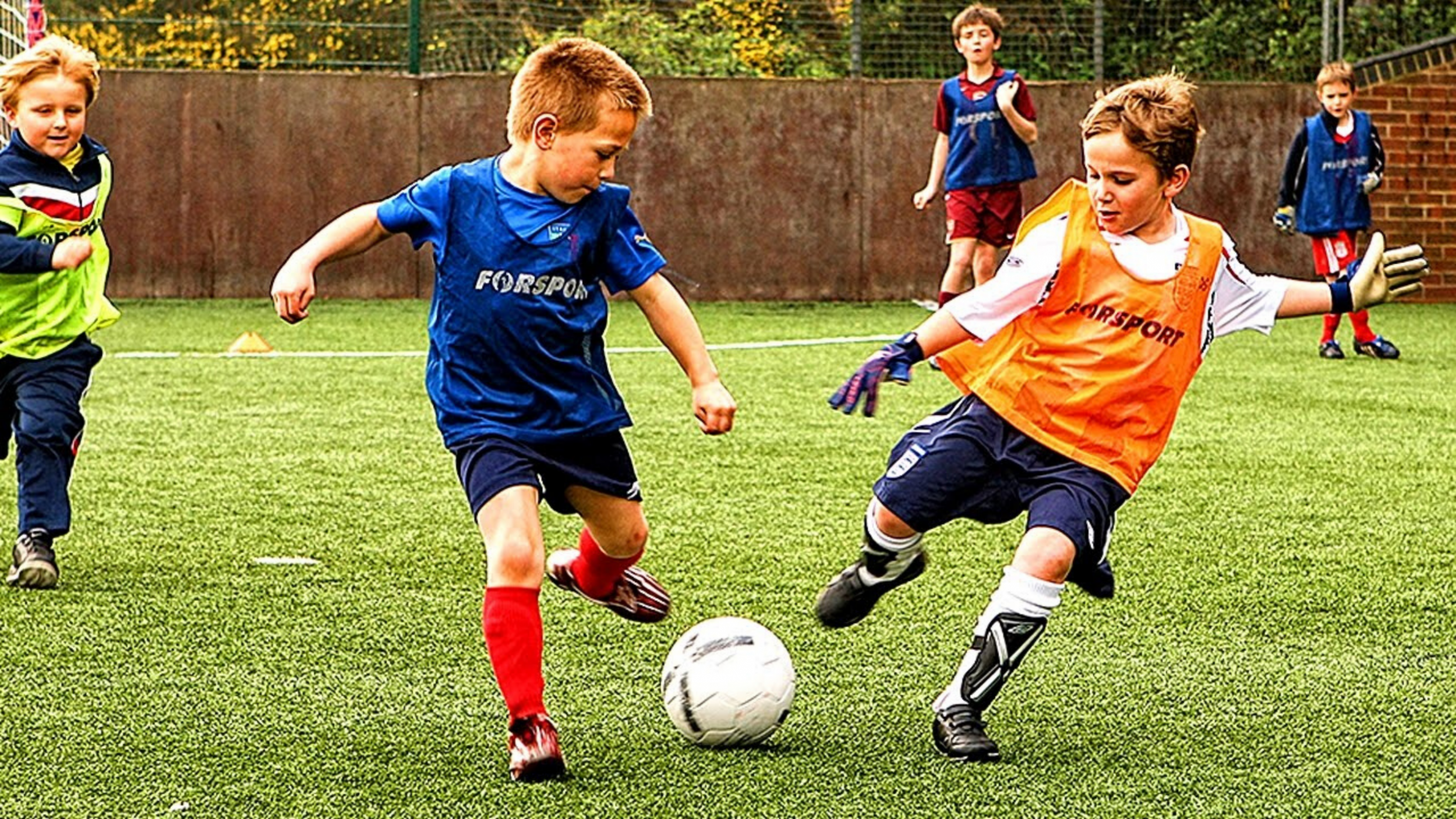 Even after approximately 4 months, the COVID-19 pandemic is still going strong with no signs of slowing down anytime soon. The U.S. is currently the most affected country in the world by a huge margin, and to top it all, the back-to-school season is here, which means that schools now have a tough decision to make. Schools need to be able to ensure that the learning and educational experience of the students is not compromised, and at the same time that their health is not in danger.
This means that every state is now trying to figure out whether it would be a smart decision to re-open schools and restart physical classes, or continue with the online classes. Los Angeles and San Diego have led the way in online classes, saying that they are not willing to take any risks as far as the health of students is concerned.
Online classes bring with it a whole different set of problems. While traditional and normal subjects such as Algebra and English can be easily taught online, students still suffer when it comes to physical activity and sports. Online classes pose a significant threat to sports and games, and this is expected to have an adverse effect on the fitness and health of the students. This is where an option like Aaptiv comes into the picture.
But first, what are schools and states thinking right now about sports and games in general?
California Says, "No Games in 2020"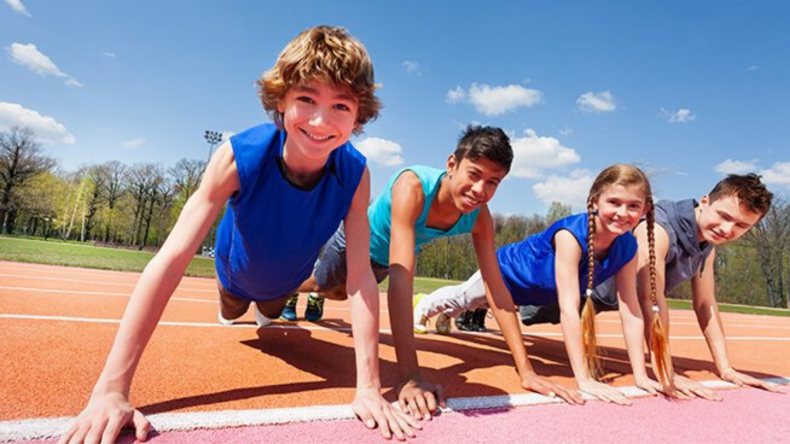 The state of California recently announced that given the current pandemic situation, all sports and games shall be postponed to after 2020.
All high school sports and competitions that used to be held in the fall are now being shifted to a later date, and a new high school calendar is in the making. This announcement was made by the California Interscholastic Federation, which regulates high school sports across the state. It said that no games would be scheduled or held before December 2020, until it was sure that the pandemic scare was behind us.
While the committee admits that this is not the ideal solution, they are also saying that this is the only option short of canceling the entire season. Since several areas in the state are heavily affected by the coronavirus and are opting for online classes in fall, they cannot possibly participate in the events anyway. According to the new decision, the games will now be held in spring, with the last match being held not later than April 21, 2021.
Authorities have cautioned that these are still best-case scenarios and will only come into play if the situation has improved enough by December for all schools and colleges to be able to call students back for physical learning. If the situation does not go the way it is expected, however, the games could be cancelled altogether due to the absence of any other option and the futility of any further postponements.
But there is a much more important question that you need to ask yourself here: Since sports and games are cancelled, how can you as a parent continue to ensure the health and fitness of your child during these 4 months? Well, the best thing to do, as Gandhi said, is to "be the change you want to see in the world" and lead by example. Work out yourself and show your child that you are serious about health and fitness, so that they are encouraged to follow suit.
Customized Audio Workouts So You Don't Have to Hit the Gym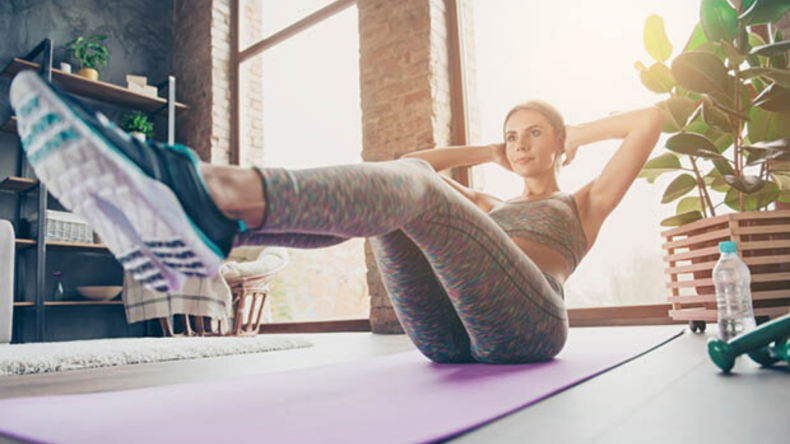 With schools and colleges unsafe due to the pandemic, it goes without saying that you and your child should also be avoiding the gym at all costs. However, there is no reason why not being able to go to the gym should mean that either you or your child have to stop working out. The Aaptiv app is designed for exactly this, providing a digital trainer to anyone who wishes to continue working out from the comfort of their homes. As a parent, you need to take full advantage of this option and begin working out so you can set a good example for your children.
Unlike other ordinary workout apps, Aaptiv does not provide a straightjacket, one size fits all solution to your workout problems. This is because different people choose to workout for different reasons. Whether you are working out for weight reduction, to remain fit, to get muscles, or simply because abs would look attractive on you, Aaptiv has got you covered. While you might just want to keep in shape, your high schooler might be working out to get abs, so evidently, the workout regime you follow will be very different from that of your kid.
There are customizable workout plans and options depending on your age, requirements, and how much time you are willing to devote to the workout, so both you and your child can choose the plan that is just right for you.
What's more is that Aaptiv also has a team of dedicated trainers who are always available to provide help, encouragement, and advice to you at any level. They can not only help you set targets for yourself depending on your goals and the timelines, but they can also provide you with the support you need to achieve those goals, making sure that you are devoting enough time to your workout. They have several types of workouts that you can try and experiment with before choosing one. With over 200,000 happy members, you can join their team of happy customers. From sharing your sweaty post-workout pics to connecting with Team Aaptiv, you have access to a ton of options through their app. And watch as your child sees you working out and keeping in shape, and you bet they will want to do the same.
Perhaps, the best part is the app's ability to make workout boredom a thing of the past. With over 30 different lessons to choose from and new ones being added every week, accompanied with the option of you being able to customize your workout playlist on the app, you will have all the variety and comfort you need. After all, who said workouts couldn't be fun?
The contents of this article is for informational purposes only and does not constitute medical advice. It's important to consult with your medical providers and the CDC before making any medical decisions or changes to your health plan, particularly with regard to COVID-19 and its variants.