Sponsored Article
Show Off Your Shoulders With These 10 Trendy Halters Under $30
Here's Our List of Ten Halter Styles Available For Less Than $30 at Shein.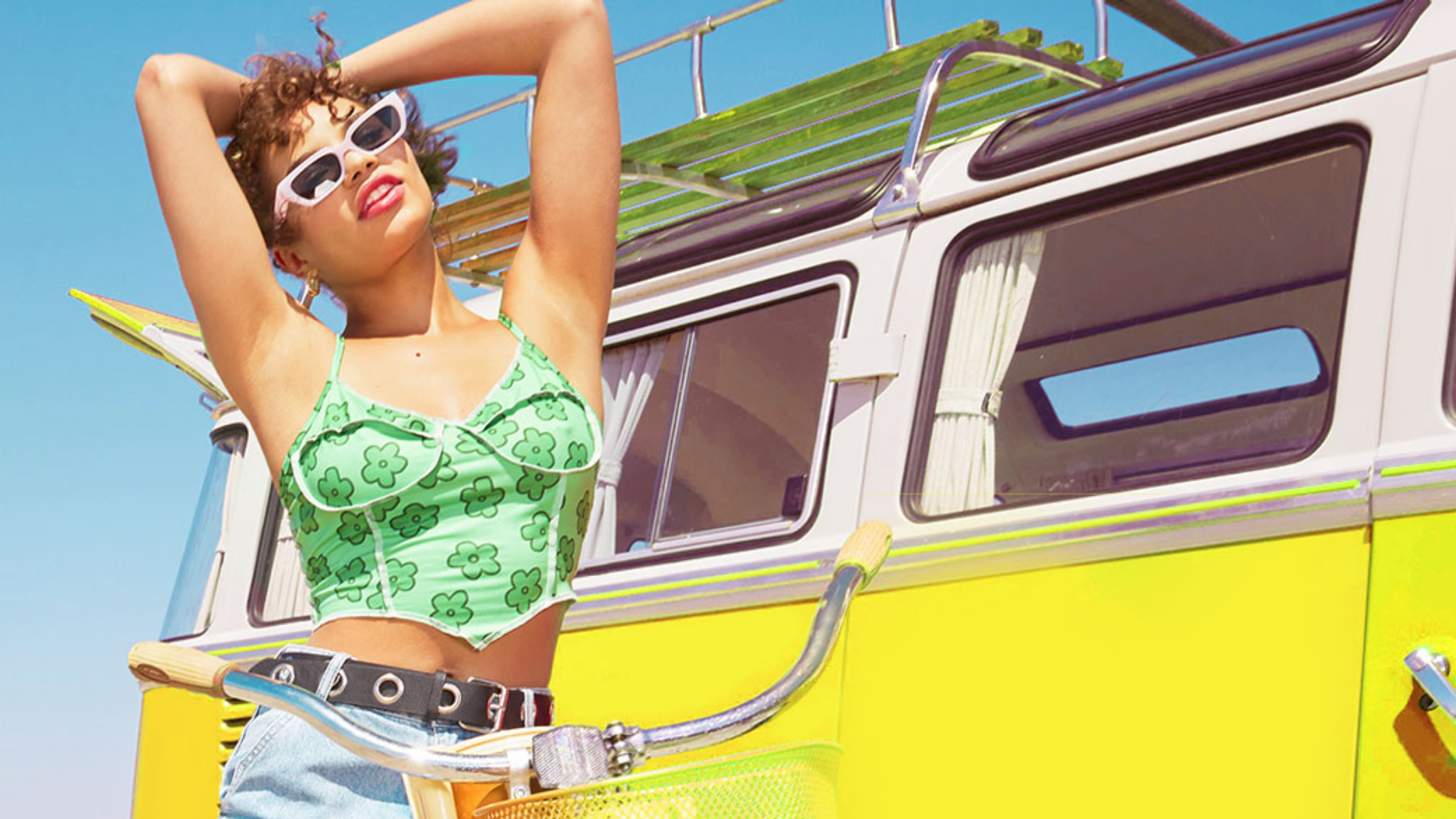 Warmer weather is upon us, which means it's finally time to break out your shorts, sundresses, and halters. That's right, the halter neckline styles you last saw in the early 2000s are making a big comeback this season. But this time around, we see cute halter necklines on more than just tops, but also coordinated sets, jumpsuits, and dresses.
If you want to get in on one of this summer's trends, we collected a list of ten of our favorite halter styles available for less than $30 at Shein. You can even enjoy free standard shipping on all orders under $49.
10 Trendy Halters For Less Than $30
Dobby Mesh Self-Tie Ruffled Halter Dress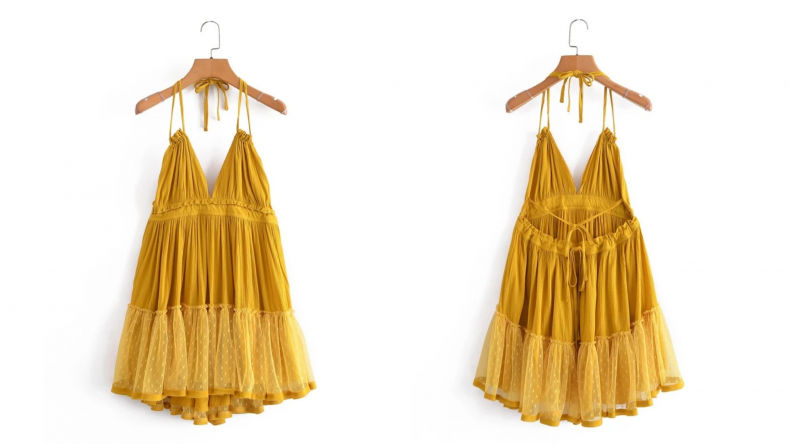 This dress has over 10,000 reviews and an average rating of five stars. It features a double strap halter neckline, a flouncy ruffle hem-tiered skirt, and a mesh dot overlay. The ties at the neck and back allow you to customize your fit. It comes in nine different colors, including classic neutrals and summer pastel tones, and is available in sizes small to large.
Crossover Tie Back Crop Halter Top With Shorts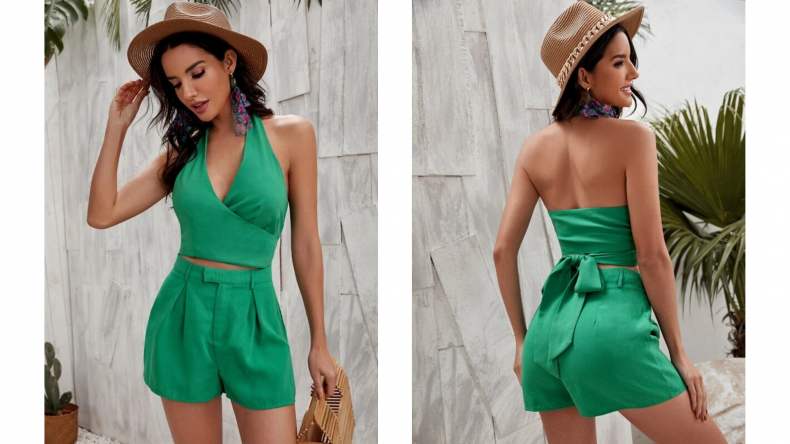 A coordinated, matching set could instantly elevate your top and shorts combo from boring to chic. This one features a halter top with a wrap-around bodice for a better fit and front pleated shorts in a matching fabric. It comes in two shades of green, dusty pink, and baby blue. You can get it in sizes x-small to large.
Tropical Print Tie Back Halter Top & Pants Set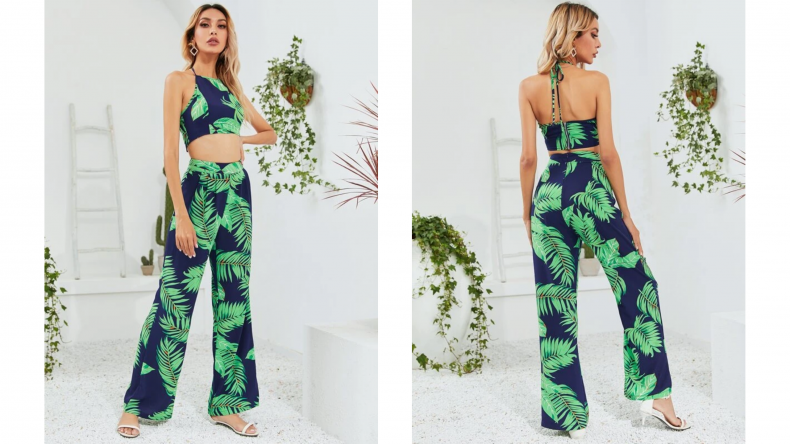 Consider pairing this set with your favorite wedges and sunglasses while you sip a Mai Tai at a tropical villa or while you're taking Instagram photos in front of a tropical plant at your friend's pool. The top has a self-tie halter neck, and the pants are cut to a flowy, wide-legged silhouette. The whole set gets a vacation flare with the leafy floral print in navy blue or multi-color. It comes in sizes x-small to large.
Double Crazy Halterneck Cut-out Ruched Ditsy Floral Crop Top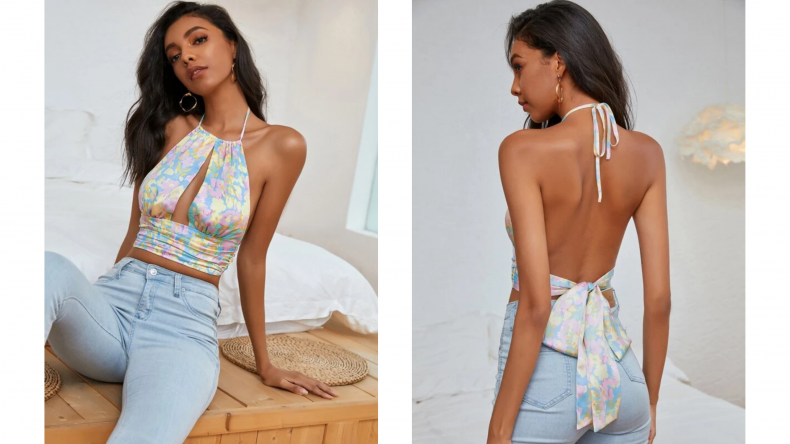 This top comes in six adorable pastel floral patterns that could have butterflies mistaking you for a field of wildflowers. It features a ruched bodice, a keyhole-style cutout, and ties at the back and neck. If you want to mix it up, you could adjust the necktie to be a more traditional halter, like in this photo from the style gallery. This top comes in sizes x-small to large and already has over 1,000 five-star reviews.
Tie Back Backless Peekaboo Belted Flare Leg Jumpsuit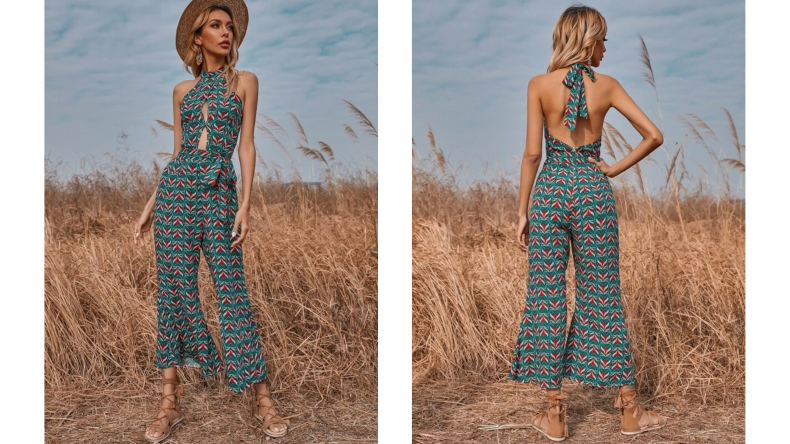 Dare to be bold in this '70s-inspired patterned jumpsuit from Shein. It features a tie-neck halter, peek-a-boo cutouts, flared capri pants, and a matching belt. The entire outfit might remind you of Cher's looks from when she hosted The Sonny and Cher Comedy Hour, and it could be the summer statement piece you're looking for. It's available in three bold patterns and sizes small to x-large.
Rusttydustty O-ring Front Tie Backless Geo Halter Top & Skirt Set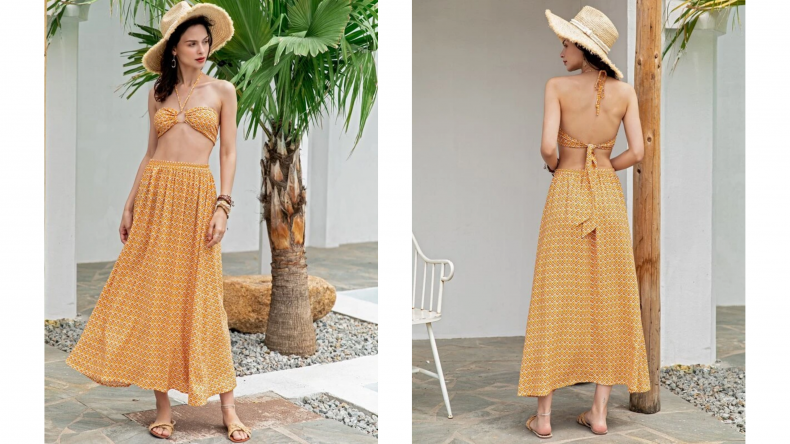 Bra tops are another summer 2021 trend, and for those bold enough to show some skin, you could go for this matching halter top and skirt set. The self-tie halter neck attaches to an o-ring cutout for visual interest, and the flowy maxi skirt balances out the barely-there top. It features a tight geometric print in golden shades to highlight your tan.
Tie Back Halter Top & Long Sleeve Shrug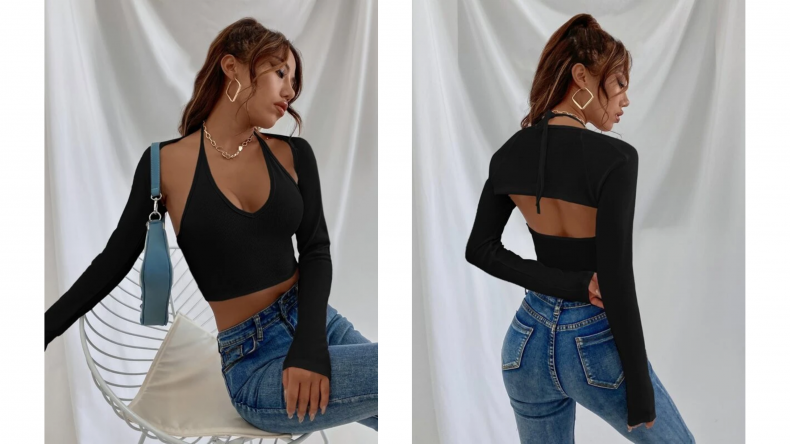 Do you love a cute halter but hate getting cold in restaurants where they blast the air conditioner? Don't worry—this summer staple comes with a matching shrug for extra style and warmth. You could layer on the shrug when you need to transition from daytime sun to nighttime activities. You could even continue wearing this halter into the fall when the weather cools down. It's available in black, green, and white and currently only comes in sizes small and medium.
Cowl Neck Bandana Rhinestone Halter Top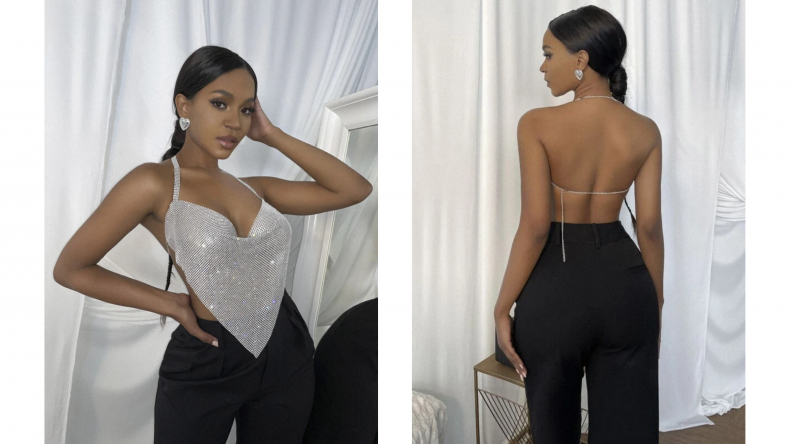 Even if you were too young to rock this style in the early 2000s, you might recall Paris Hilton wearing a similar dress at her 21st birthday party in 2002. If you want to copy her style, you're not alone. Kendall Jenner wore a similarly inspired dress to her own birthday party a few years ago and captioned it, "vintage Paris Hilton vibes" in an Instagram post. You can get in on the disco style with this metallic silver halter top, featuring rhinestones for added sparkle, a cowl neckline, asymmetrical hem, and backless design. It's available in sizes x-small to medium.
SHEIN Plus Open Back Satin Halter Jumpsuit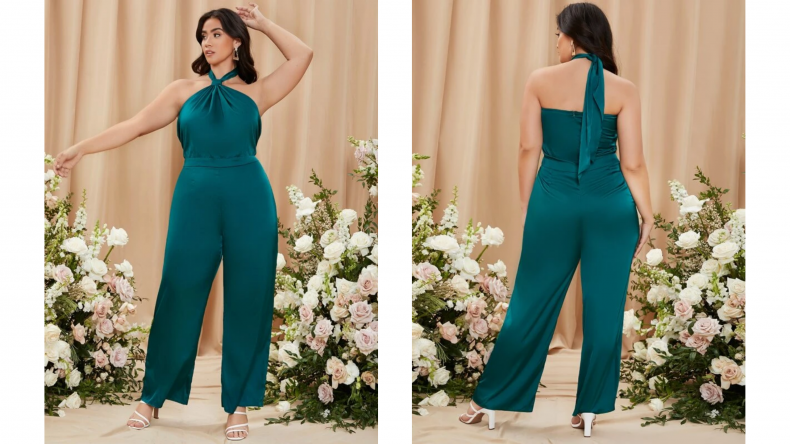 Do you have a special occasion or dinner coming up? You could be the belle of the ball in this rich, jewel-tone jumpsuit. It's crafted of shiny satin material and features a halter neckline, cinched waist, open back, and wide-leg cut. It's available in sizes 1XL, 3XL, and 4XL.
3 Pieces Tie Back Crop Halter Knit Top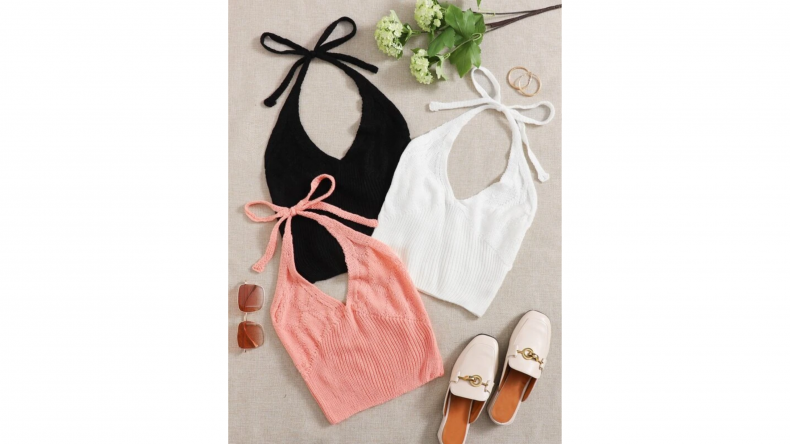 This one's for the bargain hunters because you can get a pack of three knit halters for just $20. This three-pack is available in sizes small to large and comes with one black, white, and pink halter. This style has contrast knitting along the body and self-ties at the neck.
Click here to buy the three-pack for $20.