Sponsored Article
Single and Over 50? This #1 Dating Site Has 20 Years of Successful Matchmaking Under Its Belt
Like fine wine, love gets better with age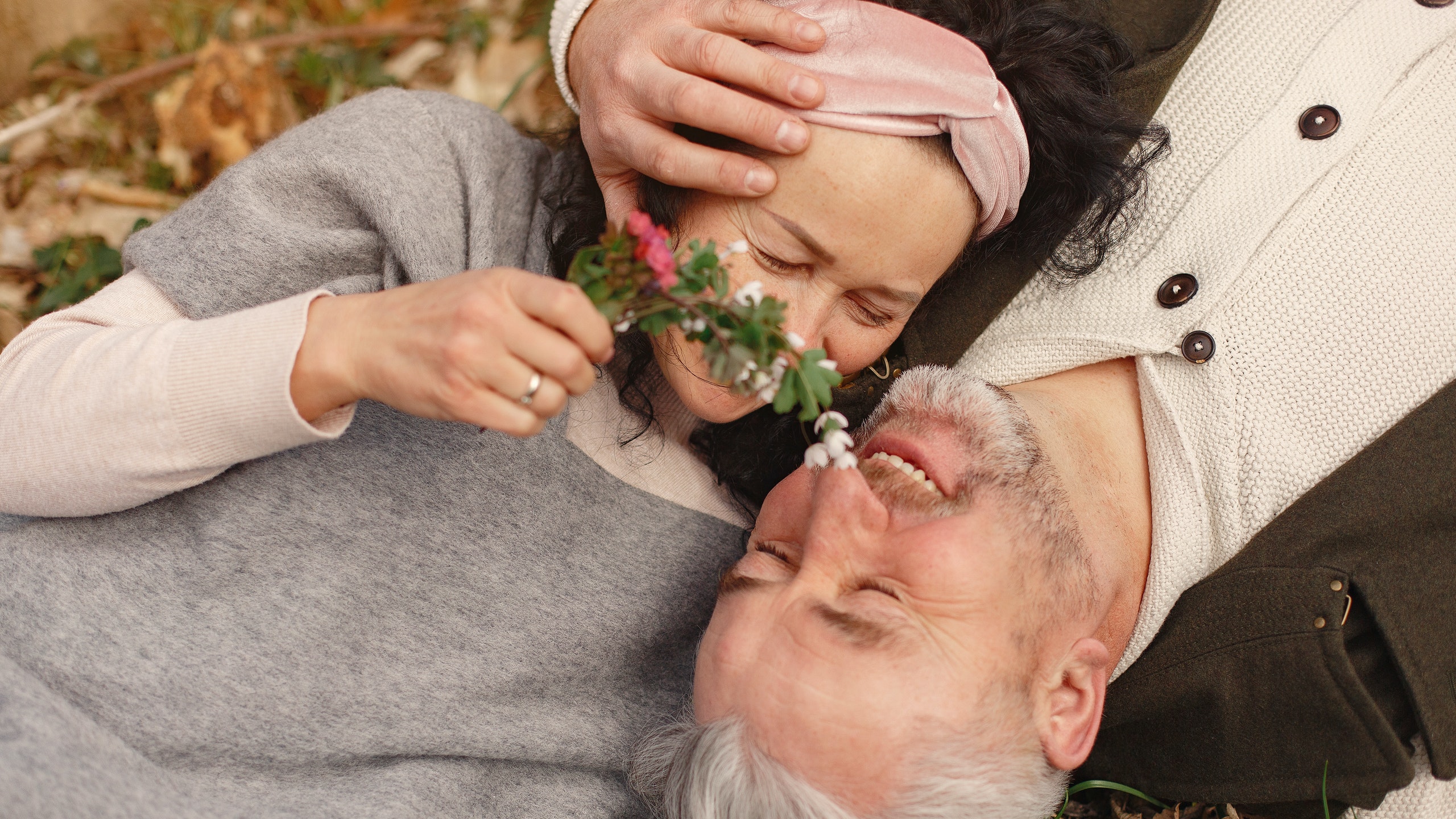 Being single at a certain age tends to be followed with a flurry of questions: "Why are you still single?", "Are you in a relationship?", "When was your last relationship?", "Do you have plans of getting married?", "Do you plan on getting married again?" The questions will keep coming, from your 30s, all the way up to your 50s and beyond.
The desire to be in a relationship has to come from yourself, not necessarily because society dictates you should be cuffed at a specific age. When you're in your 50s, there's no reason to feel pressured when you don't feel like dating anyone and want to prioritize more important things in your life. However, if you are looking to dip your toes back into the dating pool, know that it's a perfectly splendid idea, so stop thinking you're past your prime! To make things easier, opt for industry-leading online dating platform eHarmony to find your match.
Rhythm, Rhyme, and eHarmony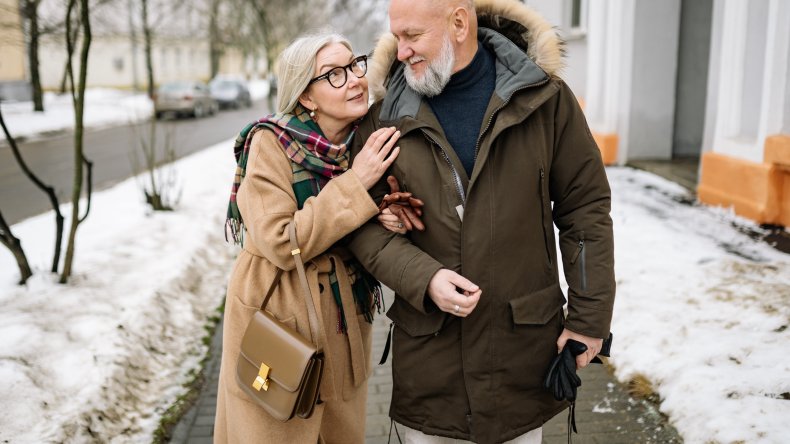 Since 2000, eHarmony has dedicated its online platform to match singles with like-minded individuals in the hopes of finding and fostering a lasting relationship. Real love has always been central to the dating platform's mission, and that means evolving the platform into a more inclusive and diverse community. This makes the dating pool that much more accessible for all, regardless of age, race, gender, religion, or culture.
In 20 years, eHarmony has successfully forged over 2 million relationships around the world. It has grown into the leading worldwide online matchmaker, connecting people with different prospects in order to find love miles away, in the same city, or even across the globe.
eHarmony Success Stories of Couples Over 50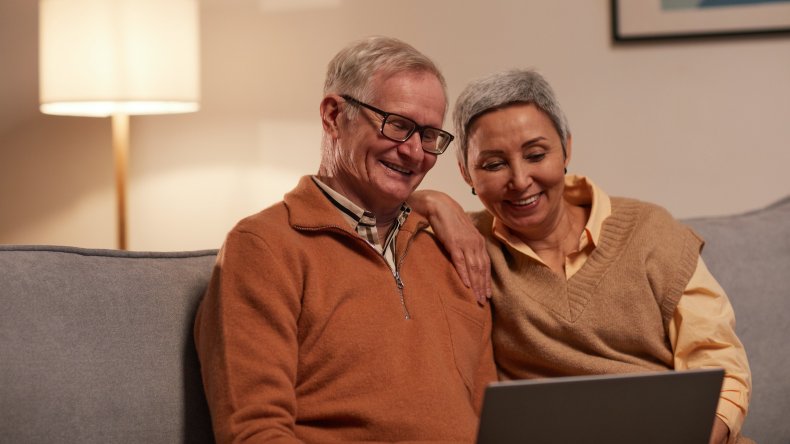 Thousands of marriages have been made possible through eHarmony, which finds 15 million matches every day around the world and is responsible for almost 4% of all marriages in the United States. Here are some of the happy couples over 50 who found their happy ever after on eHarmony:
"Our first date was in late April 2011. It was love at first sight, but this was only possible with the preceding communication monitored through eHarmony. We dated despite the 200-plus mile [distance between us] for almost 10 months. I asked Ann to marry me during one of her church small gatherings on Valentine's Day in 2012, and she said yes. We are so well-matched. We tell everyone we know of the benefits of using eHarmony in the hopes that those, who may still be looking for the perfect life partner will consider putting their trust in this tool." - Chuck and Ann, married since September 2012
"In two weeks, we emailed over 400 times to each other and then used Skype to talk as well. We learned so much about each other this way and everything about each other seemed perfect. I travelled from Wisconsin to Los Angeles to meet Galina face to face, and there was no doubt for either of us that we had found our soul mates. About a month later, we were engaged and started planning our wedding...Galina and I were married on a beach at sunset in Hawaii! We are very happy together and enjoy every minute we have to share together." - David and Galina, married since December 2011
"In our age group, online dating is still not the norm, but eHarmony seemed like a really credible site, and the process you use really helped us focus on the essential issues; values and faith. It was on Valentine's Day that I received my first communication from Art. At our first meeting, he brought yellow roses (the color of courtship), and I was hooked! Six months later, he not only proposed but gave me a special pearl necklace, comparing me to Matthew 13:45-46, 'finding the pearl of great price.' Art continues to amaze me with his generosity of spirit and wonderful humor. I am truly blessed." - Randi and Art, married since November 2009
Dating Over 50: Why You Shouldn't Miss Out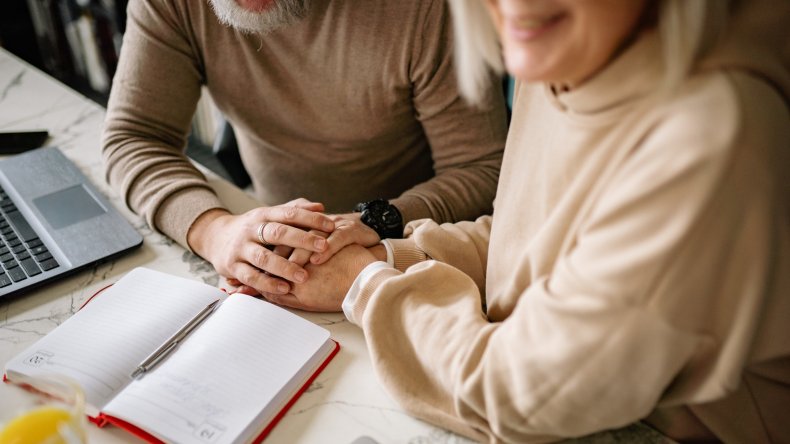 In spite of life's many uncertainties, love, dating, and relationships can happen at any age. Even if you have been single all your life or are separated or divorced with kids, attraction often knows no bounds and sees beyond one's current situation. It's perfectly normal to be in the market for a new partner, and in your 50s, believe it or not, there's a lot more to look forward to.
There's Less Pressure
Remember when you were dating in your 20s? There was a lot of pressure in looking and dressing in a certain way to be considered attractive or even deserving of a double-take. Now, we're not saying you should forget about the way you dress in your 50s; you should still make an effort! Physical appearance counts for something, but it isn't everything.
When you've reached the big 5-0, you've already established who you are in your career and life, so when you're dating someone at this age, there's no reason to force yourself to become someone you're not. Therefore, just being yourself gets much easier with age.
You Know What You Want
In addition to sticking true to your guns, you also have a clearer and more staunch approach to dating. Many people in their 20s usually don't define the terms or endgame in dating someone - some will say that they're dating just to be with someone but not really be with someone. Yes, it's currently a murky dating pool those in their 20s and 30s have to swim through, but that tends to clear out in your 50s.
Whether you've dated enough people in your life or have been in a long-term or married relationship in the past, you have a better idea of what you want out of someone and in a relationship. Even better, you're not afraid to ask for it head-on.
You're More Independent
One of the common misconceptions about having a partner when you're younger is thinking that they'll somehow "complete" you. The problems with that school of thought are two-fold: a) you believe you're not whole until you find your "missing piece," and b) you measure your value according to how much someone loves you.
That belief system puts too much pressure on another individual, and this can also eschew your self-view when you're with the wrong person. When you're in your 50s, you become less dependent on what your partner thinks of you because you have a firm grasp of just how valuable you are, even on your own.
There's Financial Stability
Ask anyone in their 20s what they're looking for in a partner, and they'll likely mention "financially stable." Budget dates are usually common for younger couples, as they don't always have the income at their disposal to splurge on dinners and other fun and romantic activities.
Although there's nothing wrong with dating on a budget, dating in your 50s can be a tad bit more frivolous because you have the means to spoil each other rotten, from dining at fancy restaurants to taking a weekend getaway in Mexico. Of course, you don't have to do those things if you don't feel like it - but those are great ideas to spend time with someone you click with.
You're More Sexually Confident
There's a lot of trial and error when it comes to being intimate with someone in your 20s, and most of the time, when you think you're good at it, you might actually just be mediocre. There always seems to be something new to try every week, but you don't really need to keep changing your modus for pleasure.
While you might not be as limber as you once were, there's a certain level of confidence people in their 50s have when it's time to get physical. In addition to experience, men and women in their 50s are less reluctant to tell their partners what they like and don't like in bed, which makes sex all the more pleasurable and enjoyable.
Whether you're looking to find love again or still in search of the love of your life, the first step is putting yourself out there and making yourself available to meet new people. Sign up with eHarmony today.