Sponsored Article
Skin Problems in Cats—What You Should Know
Some Skin Problems May Require Long-Term Treatment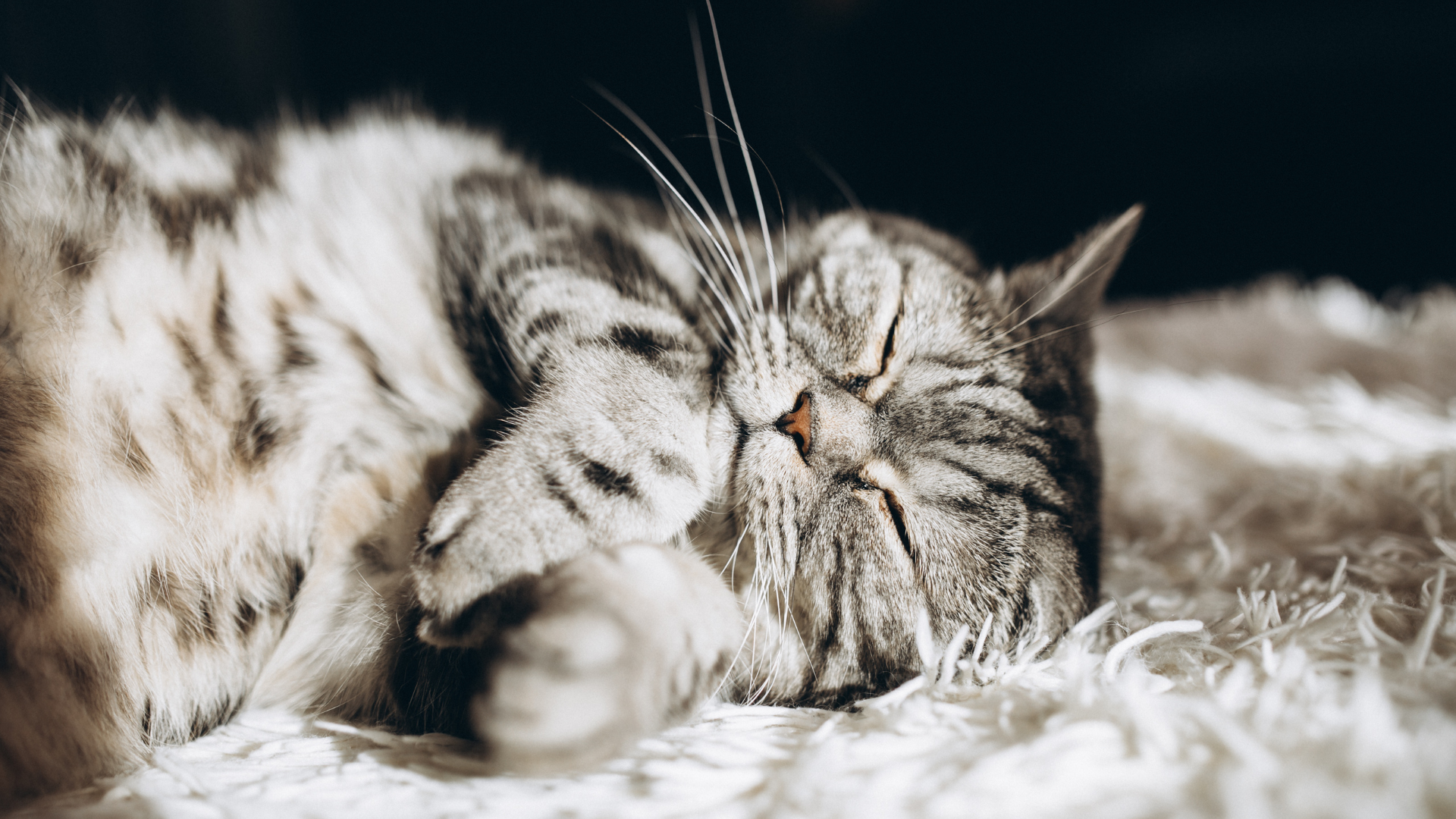 It's important to consult your veterinarian with any medical concerns, and before making any changes or adding supplements to your pet's health plan.
Any pet owner who has lived with a cat for years will know that felines can sometimes hide their illnesses extremely well. Often, cat parents don't discover that their cats are ill until the condition has worsened and the cat can no longer hide their symptoms. VCA Hospitals suggested that cats have evolved to hide symptoms of sickness and vulnerability as a means of survival. Thus, our feline friends can live from day to day acting normally even if they are in discomfort.
The fact that cats do their best to hide their illnesses makes it a good idea for pet parents to schedule vet visits regularly. For many pet owners, it's a good decision to invest in pet health insurance. This can make it easier when unexpected veterinary bills appear.
Fortunately, not all conditions and illnesses can be hidden. In particular, cat owners could detect skin issues on their pets with regular checkups, daily grooming and attentiveness to a cat's physical appearance. Such conditions usually present superficially and can be spotted on the surface of the skin.
Common Causes of Cat Skin Problems and Their Symptoms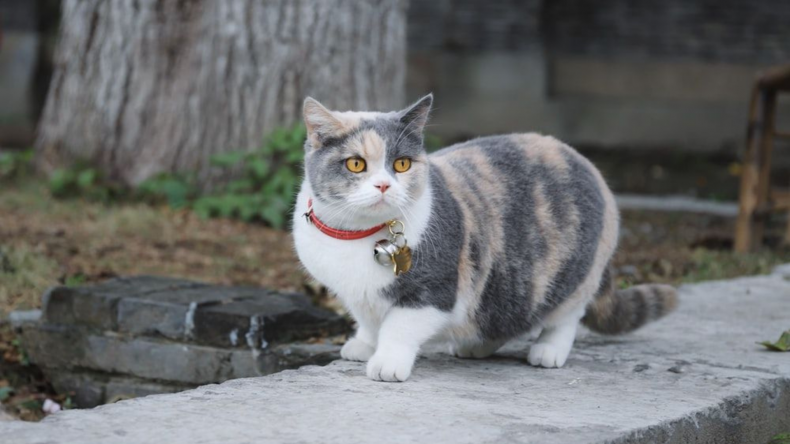 Ringworm
According to the Centers for Disease Control and Prevention (CDC), "ringworm is a common skin infection that is caused by a fungus." The fungus that causes ringworm can live in the environment or on the skin and can be transferred from cat to cat, cat to person, and the other way around.
Ringworm can affect a cat's skin on almost any part of the body. According to Cornell University College of Veterinary Medicine, symptoms of feline ringworm include "circular areas of hair loss, broken and stubbly hair, scaling or crusty skin, alterations in hair or skin color, inflamed areas of skin, excessive grooming and scratching, infected claws or nail beds, and dandruff."
A cat diagnosed with ringworm will receive a veterinary-approved treatment that typically involves applying topical antifungal medication. It is best to proceed with the necessary treatments to avoid further spreading ringworm to other parts of the cat's body and household members.
Feline Acne
This might be surprising to some, but cats can also develop acne just as humans do. Feline acne typically develops from the formation of blackheads. VCA Animal Hospital noted that cats get chin acne because of keratinization, or "the overproduction of keratin, a protein found in the outer layer of skin." The most common signs associated with feline acne are as follows:
Lesions on the chin, lower lip or upper lip
Blackheads and infected follicles
Swollen and inflamed lips and chin
Treatment of feline acne typically involves improved hygiene. In some cases, a vet may recommend that the cat's hair be clipped short. Specific shampoo and gel treatments may also be prescribed, as well as a total replacement of current plastic food and water bowls into nonporous, smooth-surfaced dishes like glass or stainless steel, according to VCA Animal Hospital.
Ear Mites
Regular cleaning of a cat's ears typically means spotting minimal dirt on the outermost skin areas. However, pet parents may also find ear mites, which live in the ears of animals and humans. According to Killarney Cat Hospital, "ear mites are not species-specific, meaning that a cat can pick them up from a dog" or just about anywhere. The signs that your cat may have ear mites include:
· Shaking their head or scratching their ears excessively
· Red and inflamed ears
· Excessive wax buildup
· Black, dry ear discharge with a bad smell
Killarney Cat Hospital shared that it typically treats eat mites in cats by cleaning the outer ear thoroughly to remove any debris or wax. Topical medications are then used, dosage depending on the severity of ear mites.
Some Skin Problems Could Mean an Underlying Illness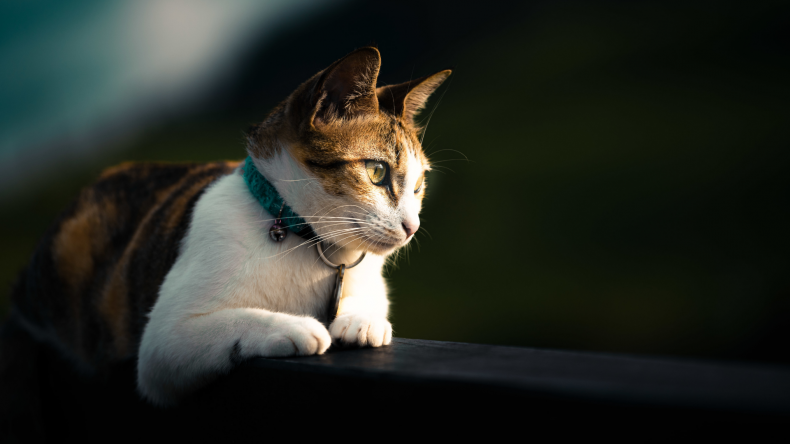 Sometimes, skin issues may be a sign that a cat has an underlying disease. In particular, skin cancer in cats can take many different forms, including:
· Lesions
· Scabs
· Unusual lumps and bumps on the skin
There are several whole-body diseases that can affect a cat's skin. As responsible pet parents, the best thing we can do when cats are showing skin problems is to schedule a visit to the vet and always be prepared for care and treatment expenses.
Help to Plan for Unexpected Circumstances With ASPCA® Pet Health Insurance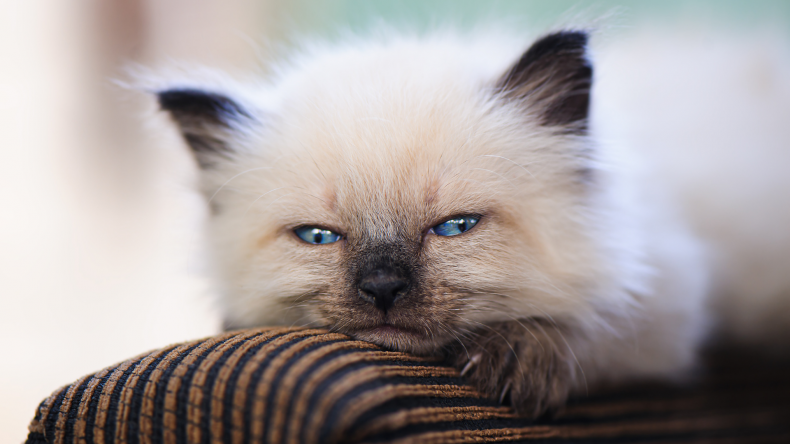 In the early stage of illness, often the only signs that a pet parent may notice in cats are that their pet is becoming quiet and more withdrawn than usual. Pet parents who are often at work for the whole day may only notice these changes over time. In some cases, even skin problems visible on the skin's surface may also not be noticeable until they have spread to other parts of the body or have worsened.
The ASPCA® Pet Health Insurance program could help carry the financial load when your feline family member needs it the most.
*Insurance disclosure from the ASPCA® Pet Health Insurance program: Pre-existing conditions are not covered. Waiting periods, annual deductible, co-insurance, benefit limits, and exclusions may apply. For all terms and conditions visit www.ASPCA®petinsurance.com/terms. Complete Coverage℠ reimbursements are based on the invoice. Products, schedules, and rates may vary and are subject to change. Discounts may vary and are subject to change. More information available at checkout.
The ASPCA® is not an insurer and is not engaged in the business of insurance. Products are underwritten by United States Fire Insurance Company ( NAIC #21113. Morristown, NJ), produced and administered by C&F Insurance Agency, Inc. (NPN # 3974227), a Crum & Forster company. Through a licensing agreement, the ASPCA® receives a royalty fee that is in exchange for use of the ASPCA®'s marks and is not a charitable contribution. C&F and Crum & Forster are registered trademarks of United States Fire Insurance Company. Crum & Forster Pet Insurance Group™ is a trademark of United States Fire Insurance Company. The Crum & Forster group of companies is rated A (Excellent) by AM Best Company 2020.