Sponsored Article
Sleep Like A Hibernating Bear - Here's An Ultimate Mattress-Buying Guide For 2021
Struggling with getting a good night's sleep? Here's your guide to getting a new mattress for 2021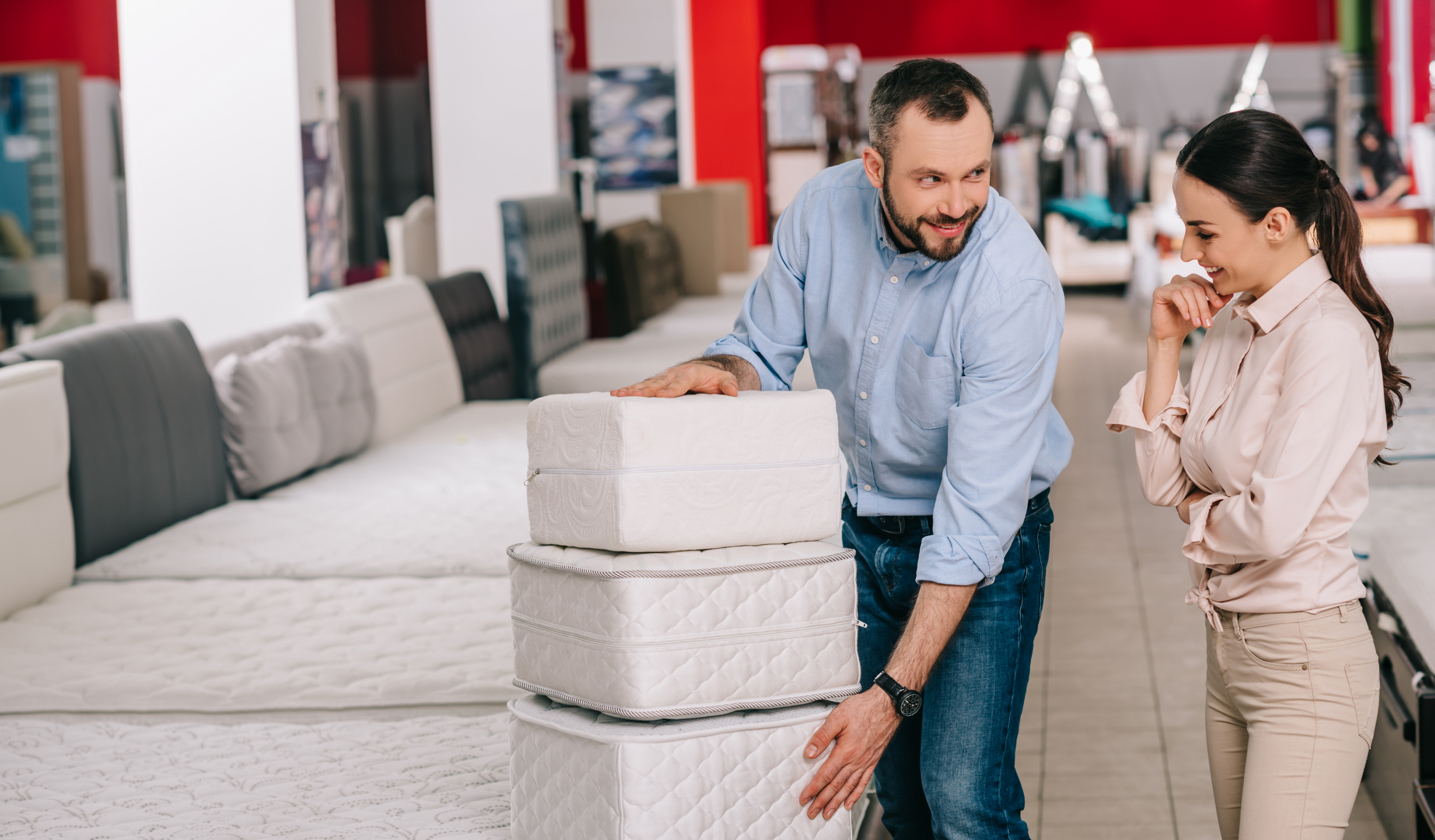 Buying a new mattress is one of the most important decisions that a person makes in their lifetime. Thorough research is a must when deciding which mattress you'll take home. After all, you'll be spending at least eight hours per day on it. But with this on-going pandemic, many people are struggling to find the perfect mattress for them.
Prior to this year, people would often visit mattress stores to test out the products before purchasing one. Due to the limitations of social distancing, that option is no longer an option. So how exactly can you buy one online when you're unsure of where to begin or what to look for in a mattress?
With the growth of the mattress industry, there's a significant number of choices now available which can be quite overwhelming for someone buying one for the first time. Here's a walkthrough guide of the different mattress types, and things to consider when buying online.
Mattress Types
Once you start shopping for a mattress, you'll see the same varieties you'll find in a brick and mortar store and some online exclusives. Before you start adding your favorites to your cart, make sure you know the different mattress types.
A. Innerspring Mattresses
The innerspring mattress is a crowd-favorite. They are made with a steel support system with a foam comfort layer. They are often the bounciest option and provide customers with exceptional edge support during the night. The springs found in these mattresses sometimes prevent them from contouring to the body. So if you're looking for a mattress that provides an enhanced airflow and bounce these are for you!
B. Memory Foam Mattresses
Any memory foam mattress in any variety is basically an all-foam bed. They are made of conforming and pressure-relieving comfort foam. For people that are looking for a mattress that will give them a "snug" feeling while lying down in bed, a memory foam one will get the job done. Memory foam mattresses improve sleep deficiency by reducing impact and pressure points. It is designed with padded foam that conforms to your body keeping the body comfortable. The only downside to memory foam mattresses would be that they tend to trap heat, which might not be beneficial if you live in sunnier states and sleep without AC.
C. Hybrid Mattresses
Hybrid mattresses are a combination of both innerspring and memory foam. They are made of a pocketed coil support core and multiple layers of foam or latex on top for added comfort. Similar to the memory foam mattresses, these can contour to the body but with the support structure of the innerspring mattress.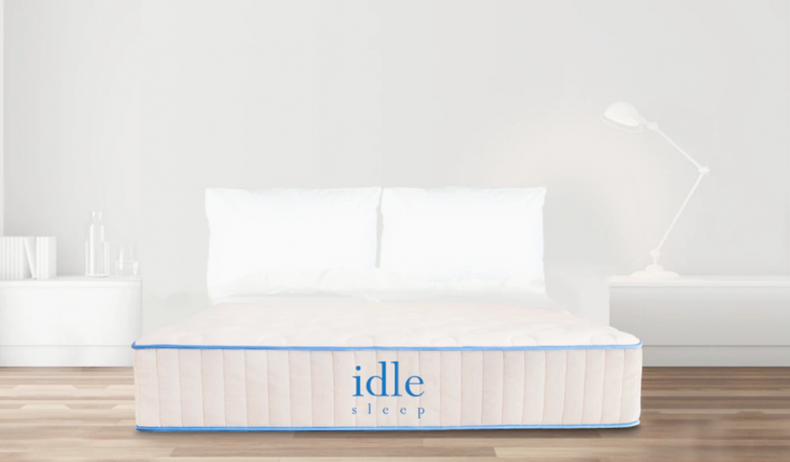 The Idle Latex Hybrid is really the only hybrid mattress you need to check out. It is designed with a revolutionary buoyance foam which has 400% more support than regular memory foam. Idle is made with only CertiPUR-US®️ certified foams meaning no ozone depleters, PBDEs, TDCPP, mercury, or lead. Sleep Idle and soundly knowing your bed is made with certified CertiPUR-US®️ foam.
It is known to be the "Rolls Royce of Comfort" because it is designed with 1,000 smart support coils vs the traditional 300 spring ones. This hybrid bed is also two-sided, which means when you feel like the current side you are lying on is starting to sag, just flip it and you'll have a brand new mattress.
D. Latex Mattresses
A latex mattress is also a popular online option because of its unique material. It is often made of organic latex from rubber trees. The organic material used in these mattresses offers the right amount of bounce and contours nicely to your body at the same time. This option has a higher price point compared to the others.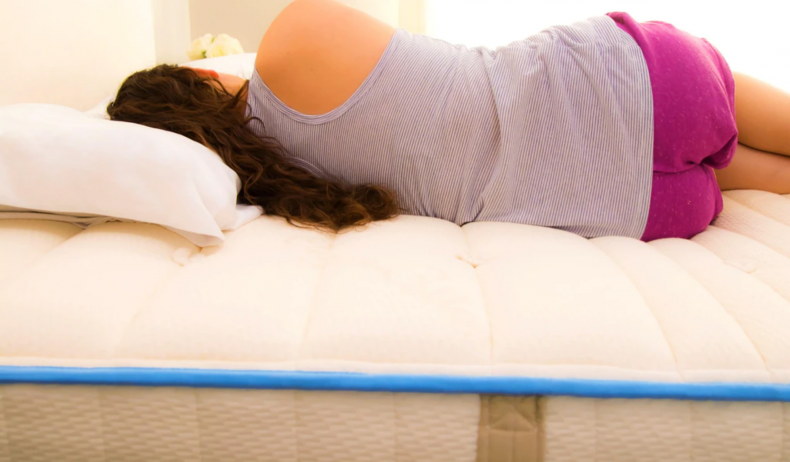 If you have the budget, the Idle Dunlop Latex might just be what you're dreaming of! This eco-friendly latex mattress is made of 100% organic cotton and latex with no added glue or toxins. It also offers open cell breathability and is naturally hypoallergenic and inherently anti-microbial. With this mattress, you'll not only sleep better but also breathe easier.
E. Airbeds
Last but not least, airbeds! These mattresses may not be the most comfortable option but they can be very durable. Airbeds have an air chamber for support which is topped with foam comfort layers. Most airbeds now contain built-in pumps to ensure that the bed will not deflate while you are sleeping.
Now that you know your mattresses, you might still be hesitant to purchase one online. To chase those doubts, make sure the store you are buying from has a sleep trial. Yes, some companies provide a sleep trial that allows shoppers to experience the mattress in their own homes.
Having this option allows customers to truly experience how the bed feels and how it will perform instead of simply lying down on a showroom sample. Idle Sleep offers the world's longest sleep trial with 18-months risk-free on all of their mattresses.
So if you are interested in purchasing their gel foam, hybrid, or latex mattresses, you'll be given the same amount of time to test out the products. You'll have exactly 548 nights to try out the product and see whether is it a fit for you.
If after 30 nights of the trial you wish to return the mattress, Idle Sleep will pick it up from you free of charge. Customers will also receive a full refund for the product with no hidden fees, no restocking costs, unlike many other brands.
Purchasing a big-ticket item such as a mattress can be quite daunting but with a little bit (or a lot) of research you'll nail down the right one for you in no time. So before you add your dream bed to the cart, make sure you know all the specifications you and the details of the sleep trial they offer. Arm yourself with all the information you need and you'll surely make a great choice.
If you are ready to start your mattress search, check out Idle Sleep's wide variety of mattresses.