Sponsored Article
Is Sleeping in Separate Beds Like "The Crown" Royals Better for Couples?
Want to experience great sleep? PlushBeds offers the most luxurious products for that reenergizing slumber you long for.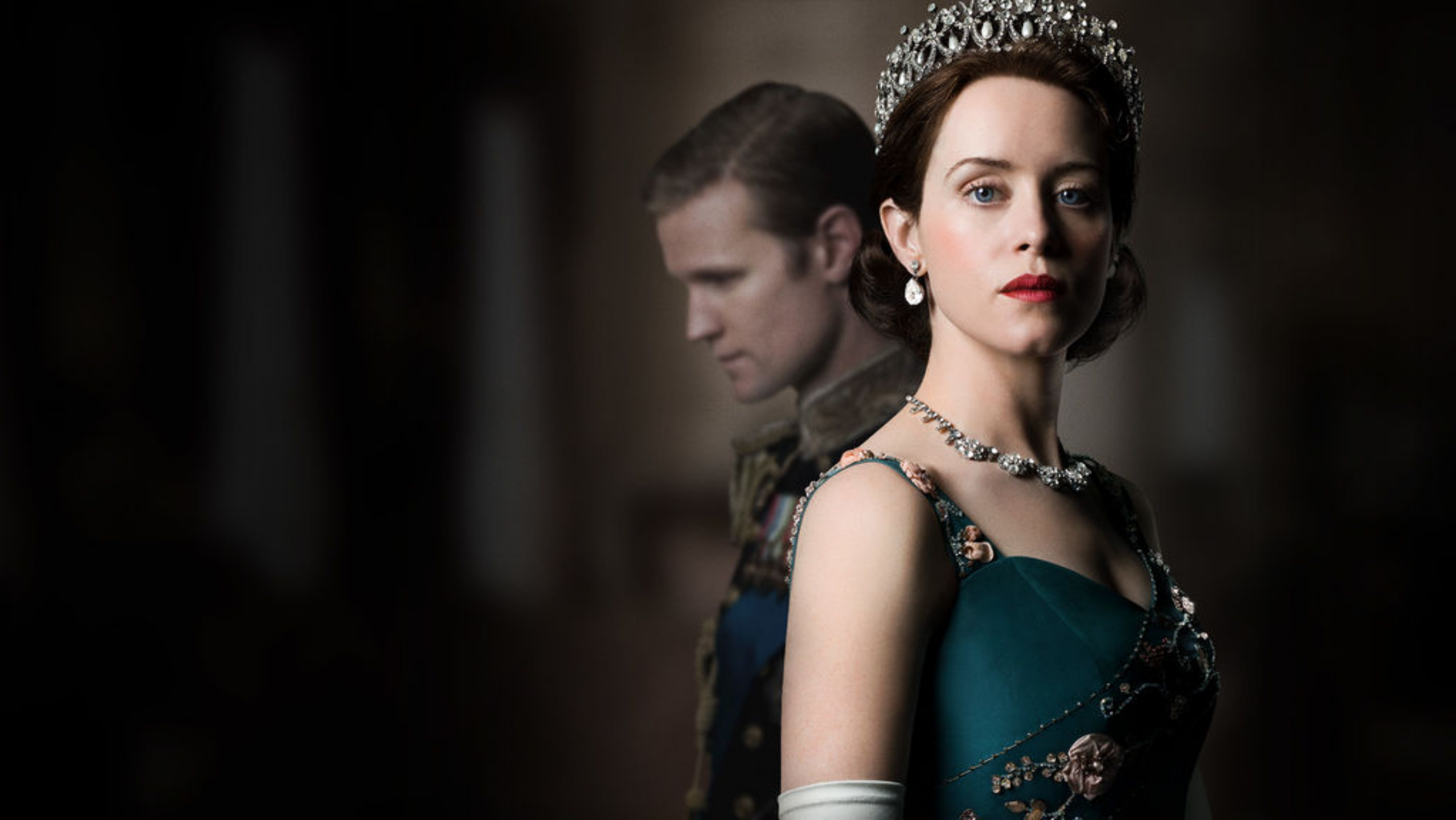 Unless you've been living on a secluded island, you've probably already finished binge-watching season four of Netflix's The Crown (highly recommended!). The latest addition to the highly-acclaimed tv-series gives us the story of Prince Charles and Diana – how their relationship unfolded and, unfortunately, unraveled. You'd struggle to stick to watching just one episode at a time; the turn of events will leave you wanting for more.
Something the show's audience quickly notices is how royal couples, such as the Queen and her spouse, don't share the same bed, or even room. While their chambers are connected, they have separate bedrooms, which to most of us is uncommon and appears indicative of a rocky relationship. The Crown excellently establishes how each member of the royal family's schedule is continually booked to the minute, forcing them move quickly from one place to another. With itineraries as packed as theirs, may it actually be better, and more relaxing, for each individual to have a bed to themselves?
Is Sleeping in Separate Beds Bad for Your Relationship?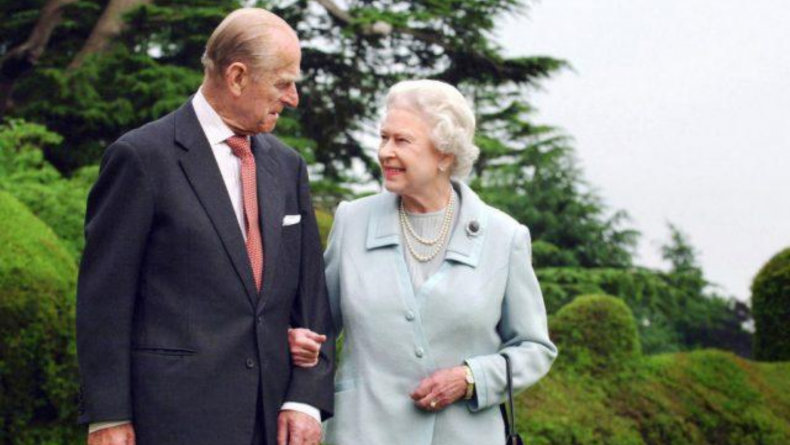 While some fall asleep the minute they lie down, it isn't that easy for everyone. Insomnia causes many people restless nights. Although cuddling with a significant other is sweet, not everyone can sleep soundly next to another person.
We all know that sleep deprivation is the root of many problems in our daily activities, so is that little bit of cuddling worth the potential sleepless night? Real-life royals don't seem to think so. As an old tradition dictates, royal couples never share the same bed or bedroom, allowing them to move freely while asleep. It allows them much needed alone time after hours of being in the limelight. Being a public figure takes a toll on the body, and the individual room setup allows royals to fully and freely recover as they face another busy day.
How a Good Night's Sleep Can Make You and Your Significant Other Happier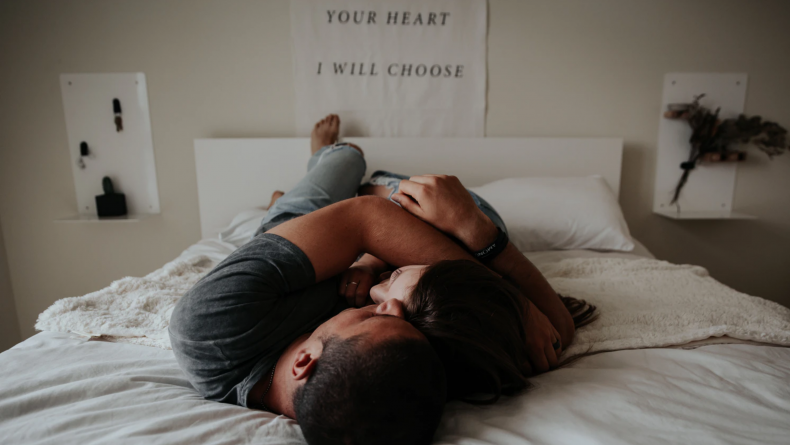 On a typical day, sleep deprivation makes it hard to function normally – you're grumpy and every little problem can lead to a big fight in a relationship. So what makes bedtime with your special someone any different? Being fully rested allows you to have a lighter outlook towards the day, and affect how you interact with other people. A good night's sleep also makes you more efficient, resulting in improved productivity with reduced chances of breakdowns throughout the day. Having sufficient energy during the day is important and might even leave some for when you get home, allowing you and your special someone to have more quality time. Life is already hard as it is; is a bad atmosphere at home due to sleep deprivation really how you'd want to end your day?
So, No Cuddle Time?
Of course not. While sleeping next to each other allows for sexy time, having one or both parties, sleep-deprived, runs the risk of a lackluster time. It could also make snuggling feel like a chore rather than a shared moment of affection, leading to more problems in the long run. Despite having separate bed chambers, there aren't any rules preventing the royal couple from snuggling as they please. The freedom to choose makes these moments more special since it comes from the heart whenever they decide to share a bed.
How (and Where) To Get the Best Sleep Ever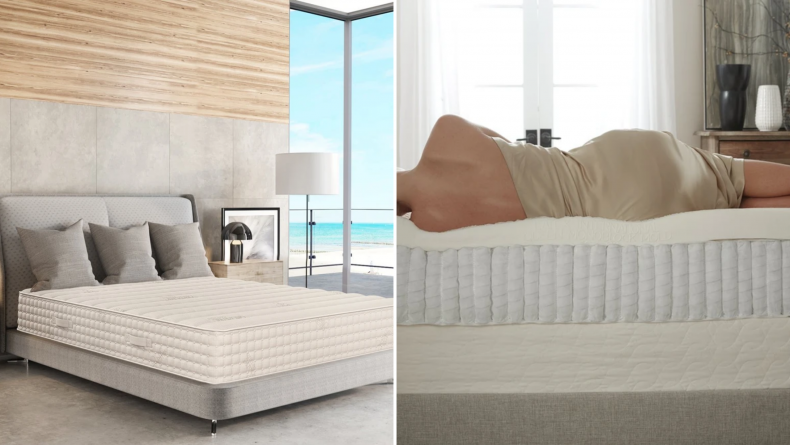 It is pretty safe to say that the best slumbers are in places where you are most at home. No matter how each day goes, the idea of drowning in pillows and sheets that you handpicked makes you relax and look forward to the minute you get to unwind. Self-care could be as simple as letting yourself sleep off the worries of the day. Investing in top-tier bed products shouldn't be considered a luxury but a necessity.
PlushBeds offers high-quality products that keep you asleep the entire night. You can start with a Luxury Bliss Mattress that consists of hybrid latex and motion-isolating coils, which lets you move comfortably without any unnecessary bed rocking. The same combination of materials keeps your spine in a natural position, avoiding backaches for the most relaxing sleep. A Natural Latex Topper gives you the added cushioning without the sinking feeling and effectively relieves your pressure points for superior body restoration.
If soft mattresses make you feel like drowning, they also have an orthopedic-recommended Botanical Bliss Mattress that offers excellent body support and pressure point relief. Say goodbye to mornings where you wake up with more body pains than when you lay down! Their Cool Bliss Mattress is perfect for people who like their bedrooms chilly with its luxury gel foam and five layers of comfort that allows better circulation without compromising support. Pair it with one of their Memory Foam Pillows that gives optimal circulation to stay calm throughout the night.
Natural Materials for a Natural Sleep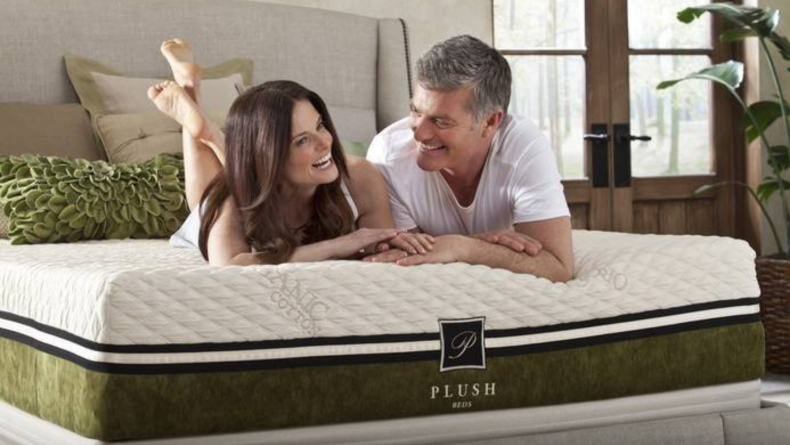 What difference do organic materials make to your bedtime routine? We encounter many types of pollution the minute we step out of our homes; why bring it to your bed? PlushBeds takes pride in being a healthy sleep industry leader, believing that the air you breathe should be clean enough to detoxify your body. Their highly-sustainable materials and processes ensure that you get the best sleeping products without causing more harm to the environment. Why win in one when you can have both?
In anything we do, quality is always more important than quantity. We can have the thickest mattresses or a ton of pillows, but they're rendered pointless if they do not get the job of allowing for sound sleep done. We can cuddle all we want and give in to the convention of sleeping together for a "better relationship," but its effect on a sleepless body can be counterproductive. Completing a full night's sleep is essential for us to be efficient, productive, happy, and healthy. We deserve to invest in ourselves so that we are ready to face each day's many hurdles.
Visit PlushBed's website now and don't sleep on the discounts they're offering for the most luxurious slumbers that will leave you relaxed, refreshed, and recharged.