Sponsored Article
Speedo Dives Into Its First Fundraising Sale to Aid the Swimming Community and the Boys and Girls Club
This March, Speedo Continues To Strive For Gold But Not Just In The Olympic Or Competitive Scene, But In Local Swimming Communities As Well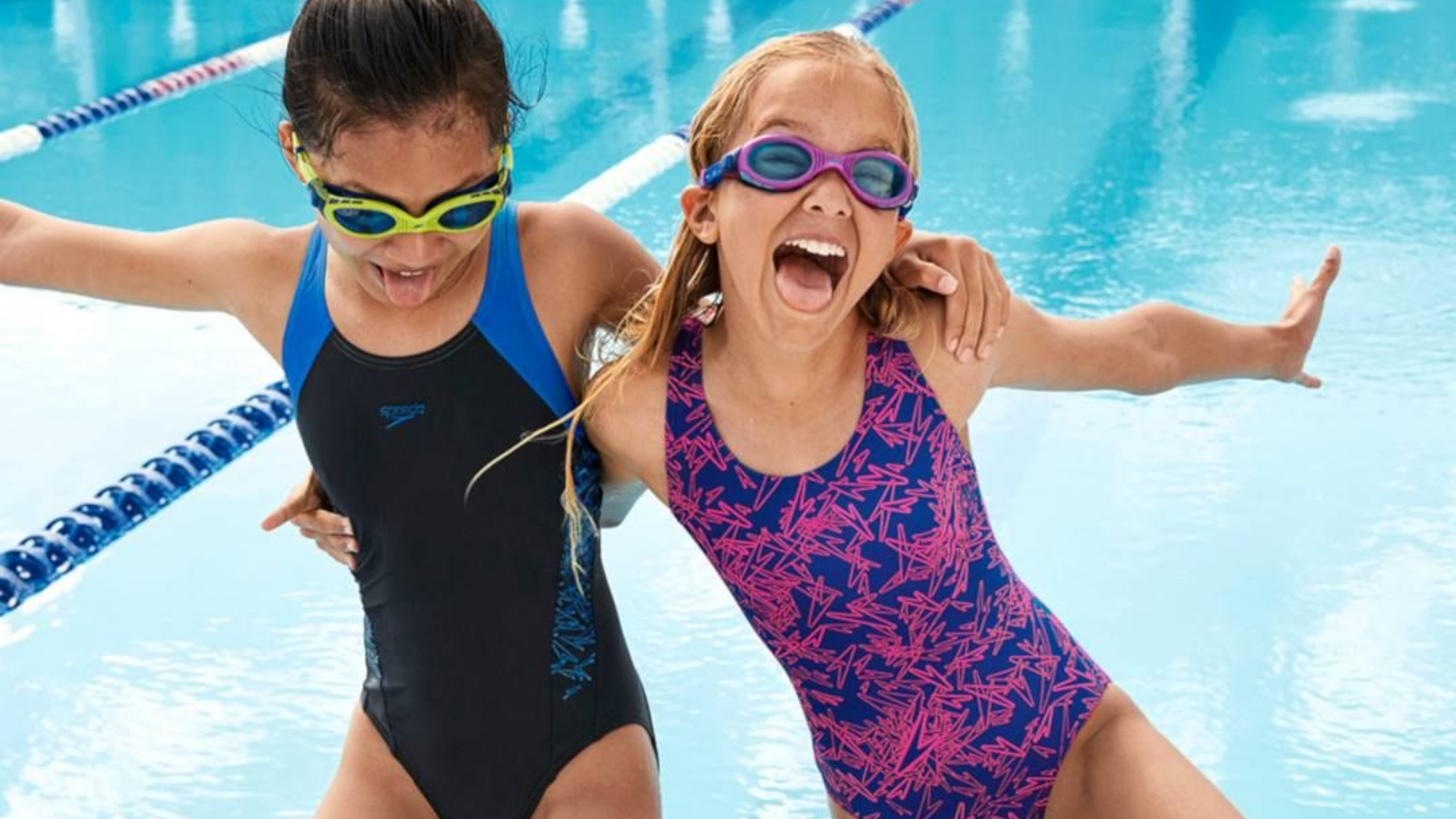 There's no greater brand that comes to mind than Speedo when it comes to swimwear for competitive swimming. For over 90 years, the brand has consistently innovated its swimsuit technology to become an asset to athletes and swim enthusiasts alike.
This March, Speedo continues to strive for gold not just in the Olympic or competitive scene but in local swimming communities, as well. In partnership with three chapters of the Boys & Girls Club of America (BGCA), the worldwide swim brand is holding a Speedo Pool Together fundraiser sale with 25% off everything on their website. The promo not only lets you purchase your favorite swim essentials but lets you choose an organization that will receive a donation from Speedo. By choosing the Boys & Girls Club of Camden County, the River Regions, or Los Angeles, you help at-risk youth deepen their experience and love for swimming and value the importance of water safety.
As the new philanthropic sales manager for Speedo USA, Olympic champion and four-time Olympic medalist Cullen Jones hopes that the Speedo Pool Together fundraiser sale can help swimmers and their teams, both professional and recreational, return to the pool safely during this difficult time.
Head Above Water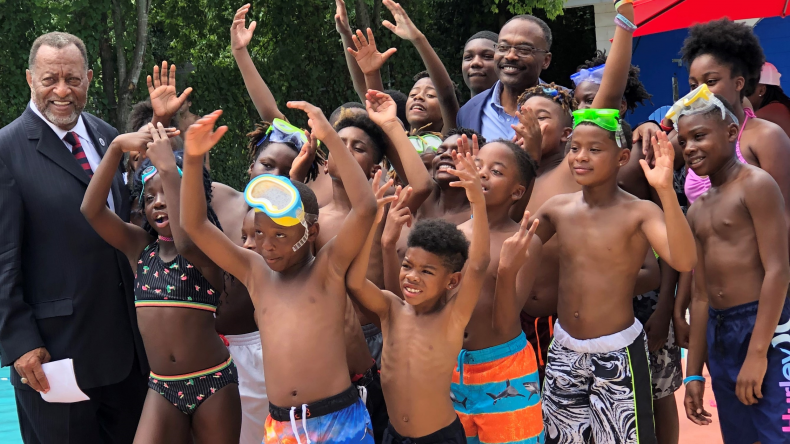 Previously the Boys Club of America, the BGCA today is a safe haven for at-risk youth. Programs are developed so that they can gain experiences from opportunities they normally wouldn't have. Each chapter of the BGCA accepts youth and teens of every race, gender, ethnicity, sexual orientation, gender expression, religion, socioeconomic status, and ability to empower them to lead productive lives and strive for a great future. By promoting an inclusive, positive, and safe place, the BGCA is where kids, teens, and young adults can learn to excel in school and lead better lives.
"The majority of our club members are children of color from at-risk communities," says Rick Jackson, chief professional officer of Boys & Girls Clubs of the River Region. The membership into the youth club is their gateway to several opportunities—one of which is learning how to swim.
"We strive to give our youth the opportunity to swim in the pool on a daily basis. Swimming is fun, good exercise, and a great stress reliever for our youth, and it's also a great recruitment tool to get more youth in our clubs," shares Jackson.
For many people, swimming is one of the rites of passage of their childhood—a skill one hones during every trip to the beach or pool. For others, swimming is more of a privilege than a pastime, a skill developed later in life or never at all. It's hard to imagine how something as simple as swimming isn't a universal skill.
More than half of Americans (54%) don't know how to swim or lack basic swimming skills. That's precisely why the BGCA has made acquiring this skill such a priority for its youth members. It's not just to reap the benefits of swimming and enjoy splashing around the poolside, but also to help recruit more at-risk youth into joining the club and, more importantly, instill water safety.
The Boys & Girls Club Impact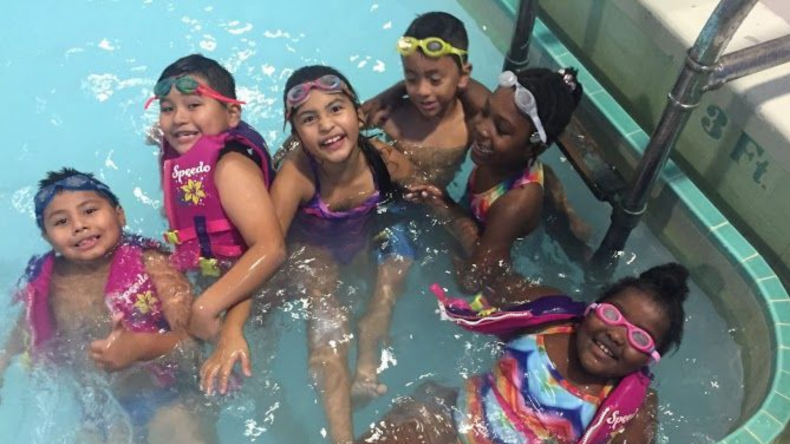 River Regions
At the River Regions Club, Jackson mentions that most of the youth want to swim in the deep end of the pool even without having acquired any swimming skills: "We had a lifeguard who came from a pool where most of the youth knew how to swim, so he assumed our youth knew how to swim, as well."
During a swim test, one of the teens jumped into the deep end and sank to the bottom, and the lifeguard assumed he was trying to reach the bottom and then resurface. But once he broke out of the water, the teen called for help, prompting the lifeguard to jump into the pool and pull him to safety. "This [experience] formed a friendship between the two that was almost like father and son," Jackson shares. "The lifeguard made it his mission to teach the teen how to swim. Two weeks before summer ended, the teen retook his test and passed it with excellence."
Camden County
The Camden County Club hosts a swim program every summer to give club members a chance to learn how to swim and be safe in and around water. "Our club hosts a Zac Camp where children learn about the ABC and D's of water safety: Adults, Barriers, Classes, and Drains," explains Bernadette Shanahan, CEO of the Boys & Girls Club of Camden County.
Although most club members are reluctant to get in the water, Shanahan is impressed by how they are brave enough to try it anyway. "Last year, we had a group of three young ladies who kept trying to pass their deep-end test," shares Shanahan. "They just kept struggling. One young lady didn't want to get her hair wet but really wanted to swim, so we had our lifeguard give her some helpful hints about caring for her hair after swimming. She passed her test." The other two worked on their fear daily with the same lifeguard, and after three attempts, they passed with flying colors.
Los Angeles
Before the COVID-19 pandemic, the Boys & Girls Club of Los Angeles provided swimsuits to more than 50% of their swim participants, and this small gesture would often be the difference between a child learning how to swim or being left out of the program. "A little girl, about 7 years old, was sitting on the stairs, crying. We didn't know what was wrong until she said her class went swimming, and she didn't have a swimsuit," shares Carlyn Oropez, director of operations for the Boys & Girls Club of L.A.
"When we offered to call her family to see if they could drop it off, she just cried more. We later realized that she didn't own a swimsuit. Where you come from or what your parents do for a living shouldn't determine whether or not you learn to swim. We believe every child should learn to be safe in the water and learn to swim."
Something as simple as swimsuits can be seen as luxuries some families of club members just can't afford—but that didn't mean the club couldn't help with that. "We provided her with a brand-new swimsuit donated by Speedo, and she was no longer excluded, no longer left out," Oropez says. "She was in the pool every day with all the other kids, having fun, learning to swim, and splashing around [with] a huge smile on her face. Sometimes, it's the little things that make the biggest difference."
The Caveat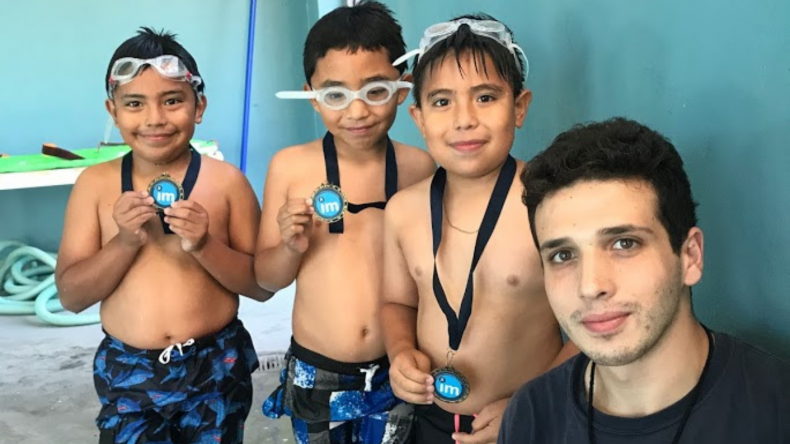 As much good as the BGCA aims to create and share within their communities, funding is needed to sustain and improve their swimming programs for more youth members to enjoy and benefit from. These funds are also critical to hiring lifeguards to teach members how to swim and guard against drowning-related injuries.
"Some of the biggest challenges our organization is facing are...when it comes to hiring lifeguards," says Jackson. "Most organizations are paying more money than we can afford to pay [lifeguards], so our organization has fewer lifeguards and a smaller pool to choose from to get these lifeguards."
For Camden County, "the biggest challenges our club is facing are funds and staffing," says Shanahan. The club currently runs the program 12 hours a day. It also has a Remote Learning Center for virtual classes, and it provides daily meals (breakfast, lunch, and two snacks) and weekend groceries. "All of this has a financial impact on the club," shares Shanahan. "We have to raise more money to support these efforts, along with making sure we have a safe space for our club members."
The Boys & Girls Club of Los Angeles also shares the burden of requiring funding to make swimming more accessible for more club members. "Keeping the costs down for low-income families makes all the difference in whether kids can participate or whether they silently sit out," Oropez explains. "When you are talking about something as important as swim lessons, you're talking about the difference between saving lives." But more than that, funding the Los Angeles club would also mean kids having access to the internet, academic support, college prep classes and exams, sports and recreation, art and dance classes, all geared toward these kids' bright futures.
Just Keep Swimming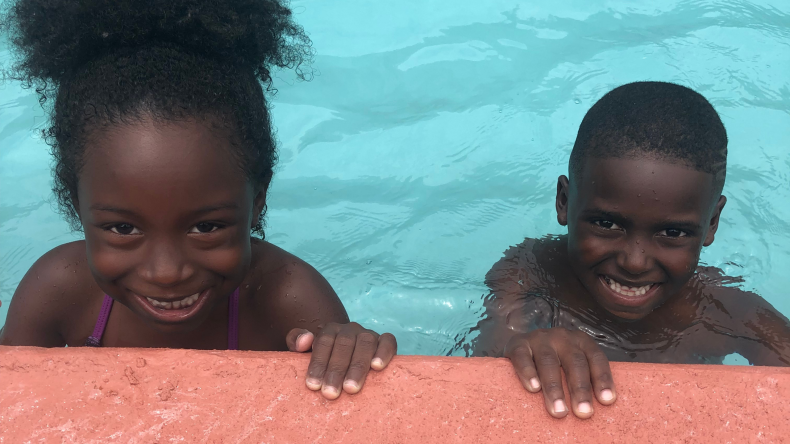 Speedo hopes to change that as they continue their partnership with the Boys & Girls Club. "Between the ages of 5 and 19, young people from low-income minority backgrounds drown at rates 5.5 times higher than white children," cites Oropez. "The disparity is greatest among kids 11 to 12 years old—the age at which black kids drown in swimming pools at 10 times the rate of whites."
It might not seem like much, but sponsoring swim lessons for at-risk youth can help increase their confidence and self-esteem in the water, as well. "The Speedo partnership with the Los Angeles Boys & Girls Club provides hundreds of kids access to the lifesaving skill of swimming. This partnership saves lives," explains Juana Lambert, executive director of the Boys & Girls Club of Los Angeles. "Kids in our swim programs show more confidence and higher self-esteem through sponsoring swim lessons that teach water safety. This creates a domino effect that helps young people be more successful in other areas of their lives, like school, peer relationships, and goal setting."
Through the partnership between Speedo and the BGCA, at-risk youth can gain a new life skill and accelerate their swimming lessons, and the club itself can organize its own swim team that will compete in swim meets in the future.
Pool Together With Speedo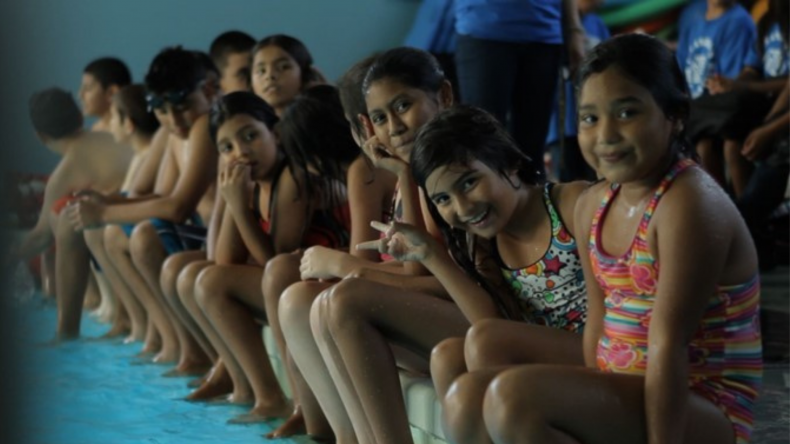 Even in its social responsibility efforts, Speedo upholds its knack for innovation. With these three Boys & Girls Clubs, swimming may no longer be a privilege but an opportunity open to children, teens, and youth from all walks of life.
During the Speedo Pool Together fundraiser, enjoy a sitewide sale of 25% off everything on its website and take part in donating to a nonprofit organization through your Speedo purchase! When prompted, choose to donate to the Boys & Girls Club of Camden County, the River Regions, or Los Angeles, so these BGCA chapters can receive the funding they need to keep the pool open and support their swim programs to teach at-risk youth the lifesaving skill of swimming and water safety.
On the last day of the promotion, March 31, Speedo will donate 10% of their total sales for the month of March to selected organizations, including the Boys & Girls Clubs, to keep their swimming pools open, fund their swim programs, and ultimately, spread the joy of swimming.
Donate to the Boys & Girls Clubs of Camden County, the River Regions, and Los Angeles when you take part in the Speedo Pool Together fundraiser sale starting March 1, 2021. With your donation, you can help sustain the swim programs of the Boys & Girls Clubs to introduce swimming and water safety to children from at-risk communities.
No promo code or minimum spend is required upon checking out your Speedo cart—just your penchant to help improve the lives of at-risk youth, one life skill at a time.