Sponsored Article
Spruce Up Your Space With These DIY Fixes on Amazon
You could refresh your space with these easy do-it-yourself home improvements.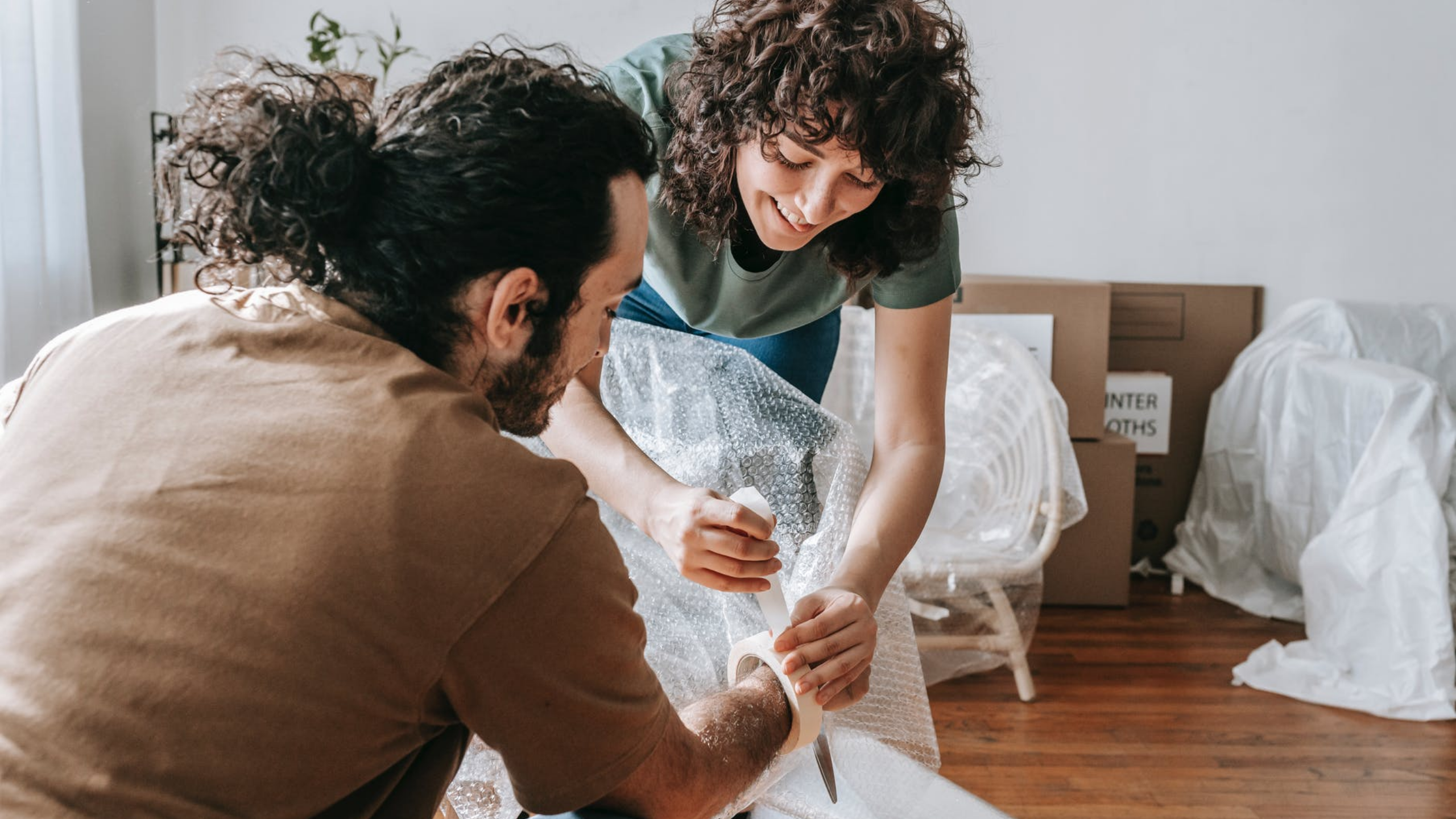 After over a year of spending more time at home than ever before, you might be a little tired of looking at your same old decor. It might be time to welcome a little refresher to your space with these easy do-it-yourself home improvements. We've scoured Amazon and put this list together just for you.
10 DIY Fixes From Amazon
1. Art3d 5-Pack 3D Peel and Stick Backsplash Tile
You don't need professional help to install these Mexican-style peel-and-stick tiles, which could give your kitchen, bathroom, or any room an easy makeover. They are designed to be resistant to the humidity of bathrooms and the heat of your stove, so you can use them in either room. Each tile measures 12 by 12 inches, and they also come in gray.
Click here to buy a five-pack for $16.99.
2. AISIRER Color Changing Smart Bulbs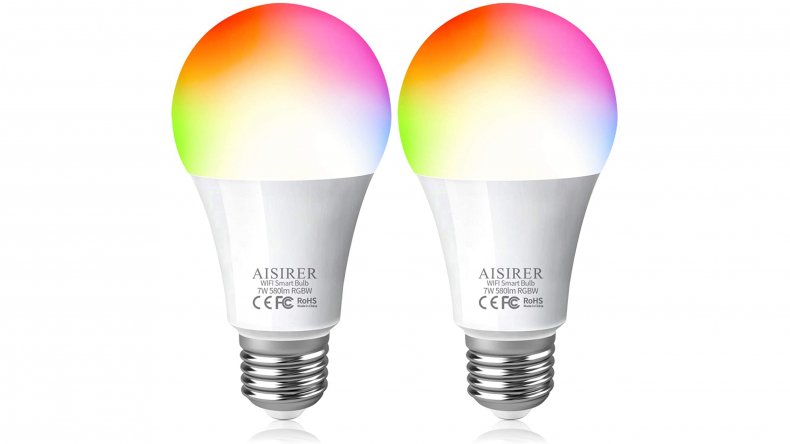 You might lie in bed or sit on your couch for much longer than expected with these light bulbs in your room. They're compatible with Amazon Alexa, Google Home, and Siri, without a hub required. These LED light bulbs are fully color-changing, with 16 million options to instantly change the atmosphere of your room, all from your phone.
Click here to buy a two-pack for $16.99.
3. SYLVANIA LED Remote Control Light Strip Starter Kit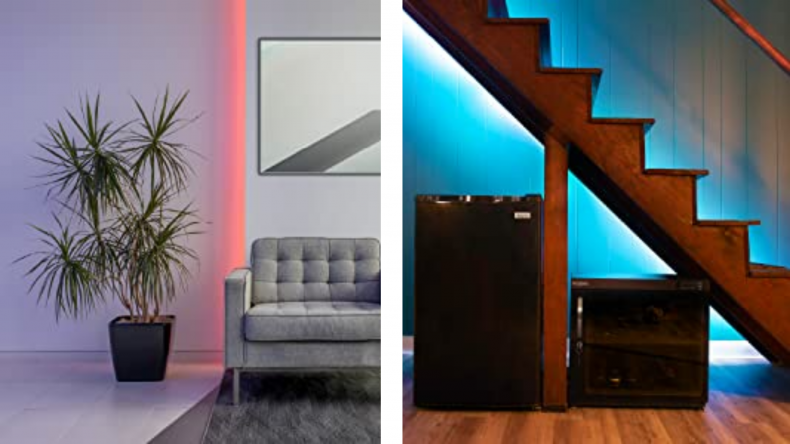 Speaking of lights, these LED light strips could completely transform the atmosphere of any room. They could illuminate under your kitchen cabinets, make your stairway a centerpiece, or turn your TV room into a theater. The five strips are connectable for up to 20 feet in total, but each strip could also be cut every four inches (as marked) for smaller areas you might want to light up. It comes with 16 dimmable colors and a remote control.
Click here to buy the remote control LED strip kit for $29.09.
4. Plants for Pets 12 Air Plant Variety Pack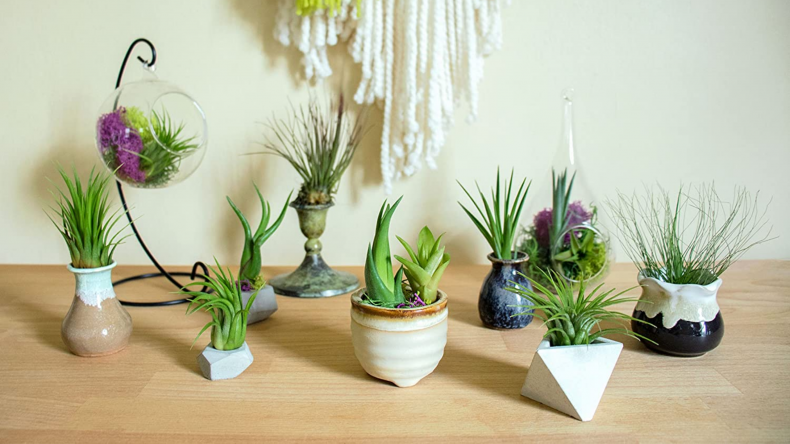 A bit of greenery could be an easy way to breathe life into a room. Even if you don't have a green thumb, these air plants are low maintenance and easy to care for. And with a pack of 12, you have so many possibilities for decor, from a geometric centerpiece to hanging them in cool rope planters.
Click here to buy a 12-pack for $19.31.
5. AOMGD 3 Pack Macrame Plant Hanger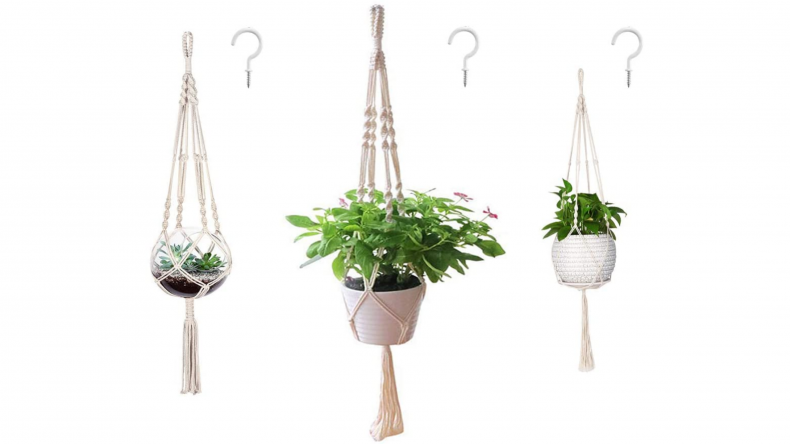 Are you looking for somewhere to put your new plants? How about these boho-chic hanging planters? These handcrafted macrame hangers come in a three-pack of different lengths, measuring approximately 46, 41, and 34 inches long, respectively. They also come with hooks and hardware.
Click here to buy them for $13.99.
6. VASAGLE Corner Shelf, 5-Tier Floating Wall Shelf with Zigzag Design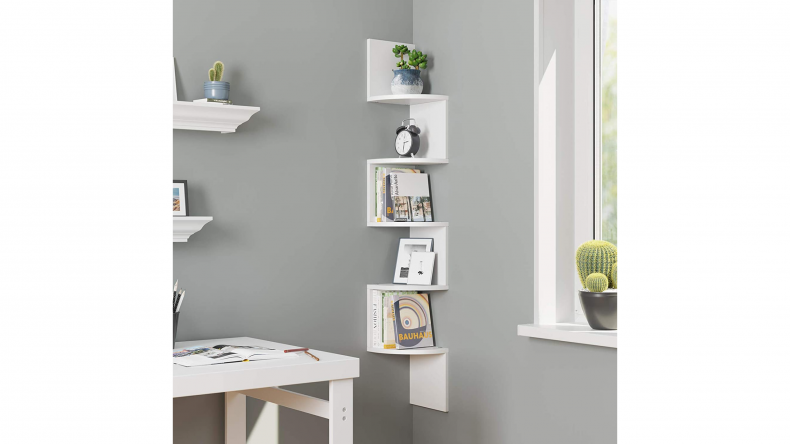 Corners tend to be a waste of precious household real estate. But with these shelves, you could turn that dusty, ignored corner into a conversation starter. This five-shelf set measures 7.9 x 7.9 x 49.6 inches and has a white finish to match a variety of decor. They are easy to mount, and all hardware comes included in the package.
Click here to buy it in white for $26.99.
7. Amazon Basics Lightweight Super Soft Easy Care Microfiber Sheet Set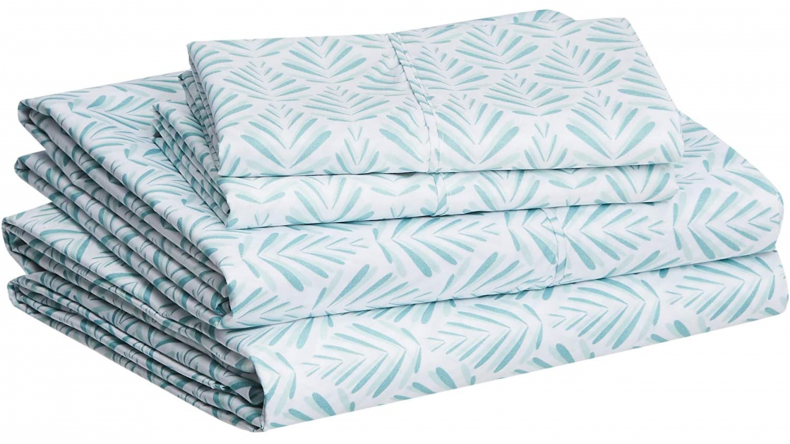 A fresh set of sheets could do wonders for your bedroom's comfort levels and esthetic appearance. There are nearly 40 options to choose from, new colors to fun patterns, with sizes ranging from Twin to California King. These sheets seem to have made many customers happy, with 164,756 five-star reviews and a 4.6-star average rating.
Click here to buy this set in aqua fern at $19.99.
8. Stonebriar Sunburst Wall Mirror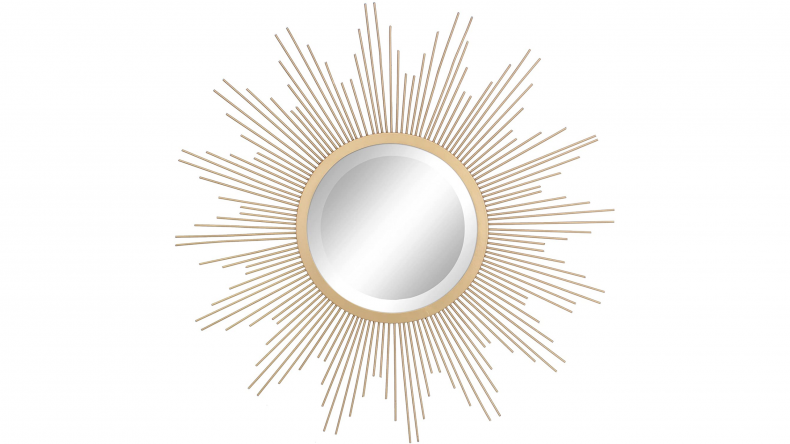 You could welcome the sun back into your life and into your home with this modern mirror. It could be the centerpiece of your formal dining room or a chic addition to your gallery-style photo wall. This 24-inch, antique, gold-finished mirror comes with an attached keyhole mounting bracket and is easily installed with a screw (hardware not included).
Click here to buy it for $40.59.
9. PracticalWs Marble Paper Granite Gray & White Wallpaper Roll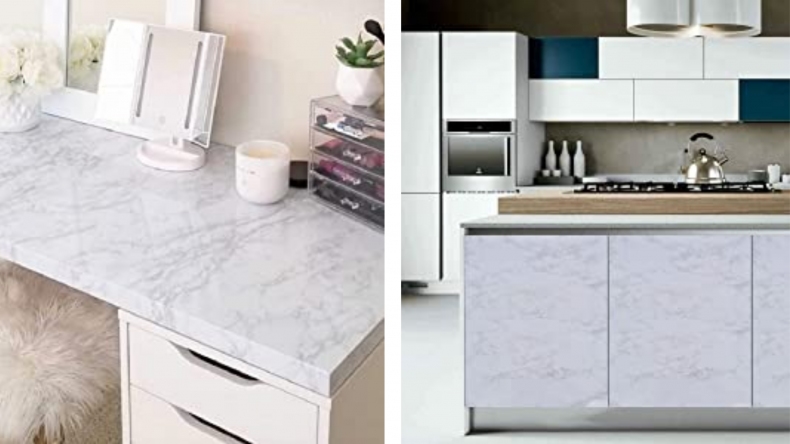 You could instantly elevate almost any surface with this false marble peel and stick roll. This easy-to-apply upgrade could add a high-end touch to your kitchen countertops, furniture, notebook, dresser drawers, crafts, bedside table, bookcase, doors, and even walls. The possibilities could be endless.
Click here to buy a 24 x 118-inch roll for $27.99.
10. Flux Phenom Reinforced Magnetic Screen Door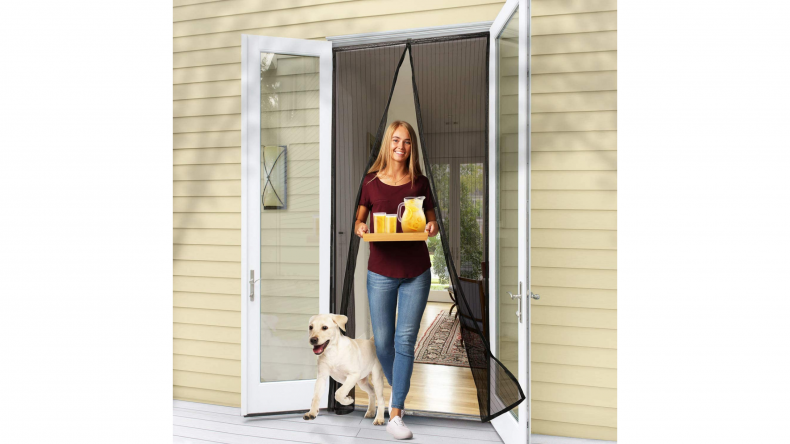 You might want to spend more time outside, but that doesn't mean you should bring undesirable elements of the outdoors in with you. You could keep mosquitos, bugs, and other pests out of your house with this screen door lined with magnetic strips. The middle seam features 26 magnets to easily open and automatically close behind you, your dog, cat, or another family member. This magnetic door screen comes with everything you need to install it quickly on any metal or wood door frame measuring up to 38 x 82 inches.
Click here to buy it for $24.95.