Sponsored Article
Squalane Is Exactly What Your Skin Needs This Winter
For starters, it's a powerful ingredient that's taking the skincare industry by storm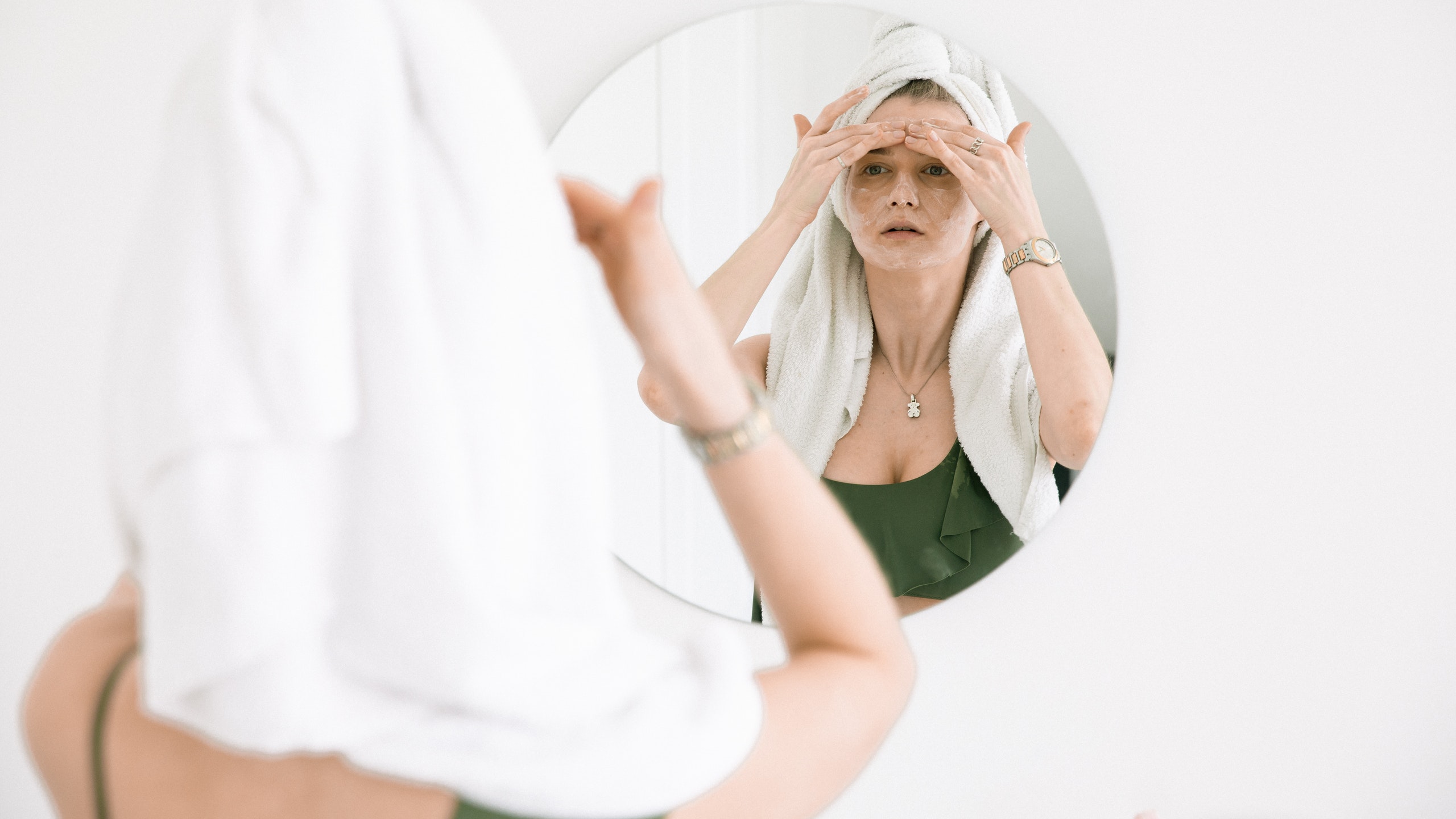 Every year, the beauty industry introduces the world to new skincare formulas and ingredients that promise better-looking skin and a smoother complexion. Centella Asiatica, hyaluronic acid, calcium bentonite clay, and niacinamide are just some of the most well-known ingredients widely used in skincare products. But with the growing trend of conscious consumerism and sustainability, skincare has grown to more than just about what a product can do for you; it's also become about the ripple effect that occurs in choosing the products you use.
It's because of this that the world of beauty and skincare is learning to adapt to the shifting mindset, and why skincare brand Biossance has taken the initiative in offering vegan, cruelty-free, and sustainable skincare products to lessen their company's environmental impact. One of their most notable achievements is developing a plant-derived ingredient squalane, a multipurpose emollient that's sustainably derived from Brazilian sugarcane.
Squalane vs. Squalene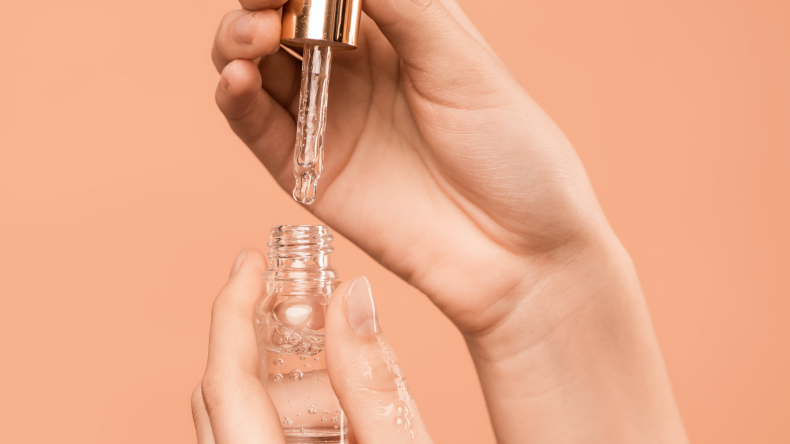 Squalane is the vegan form of squalene, which is a lipid that your body naturally produces that helps maintain your skin's moisture barrier. The thing is, your body's squalene production slows down as you get older, which is why you can supplement this deficiency with squalane, the shelf-stable and eco-friendly version of squalene that's found in skincare products. What makes Biossance squalane standout from the rest is that it's 100% sourced from plants (Brazilian sugarcane), as compared to squalene, which is often unethically derived from shark liver. Because of the brand's no-compromise approach to clean beauty, their plant-based squalane saves around two million sharks from poaching every year.
Benefits Of Biossance Squalane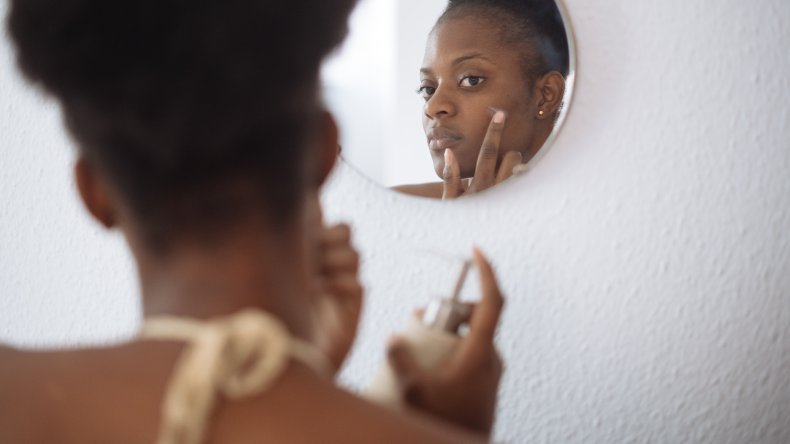 The sugarcane-based squalane from Biossance is a weightless oil that mimics your body's naturally produced oils to help lock in your skin's moisture. This helps balance your skin's oil production and prevents excess sebum from clogging your pores and making your skin excessively oily. While squalane restores your skin's moisture, it also helps to improve elasticity and firmness, leaving your skin exceptionally soft and smooth. Squalane also helps to calm irritated, inflamed, or acne-prone skin, helping to prevent future breakouts. Clinical studies have shown Biossance's squalane shows visible results, making skin smoother, softer, and more hydrated even just after one week of regular use.
Don't miss out on what squalane can do for you. It's an easy addition to your beauty routine, especially with Biossance's variety of skincare starter kits that address different skin conditions. Check out which bundle fits your skincare needs.
1. Overachievers Set
Price: $58 (valued at $116)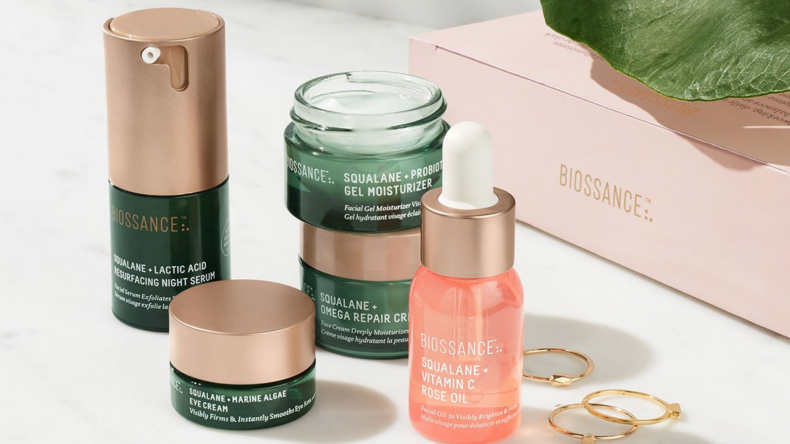 If you're a first-time user of Biossance products, then this starter pack is perfect for you. It includes five miniaturized versions of Biossance's best-sellers that will easily incorporate squalane into your skincare routine:
Lactic Acid Resurfacing Night Serum - to help boost skin cell regeneration overnight to reveal fresh, bright, and younger-looking skin.
The Vitamin C Rose Oil - a face oil that helps control oil production and reduce the appearance of dark spots, fine lines, and wrinkles
Omega Repair Cream - a lipid-rich formula with a non-greasy finish that maintains your skin's moisture and plumpness.
Probiotic Gel Moisturizer - which uses probiotics to help minimize pore appearance and redness or inflammation on your skin - plus, it's a great solution for pesky maskne!
Marine Algae Eye Cream - that helps to smoothen signs of aging while brightening the eye area to look fuller and more awake.
Get the Biossance Overachievers Set here.
2. Anti Aging Basics Set
Price: $156 (valued at $246)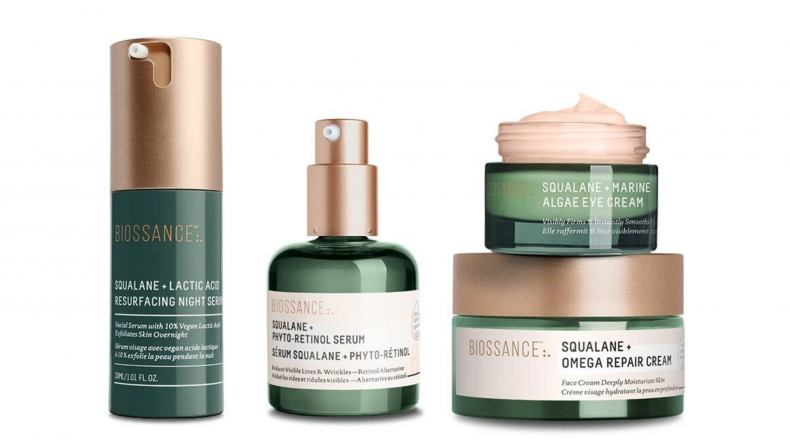 Aging skin can definitely benefit from the deeply hydrating properties of squalane. This anti-aging set from Biossance includes four full-sized products to restore your skin's natural glow. Their Marine Algae Eye Cream can visibly lift and smoothen fine lines and wrinkles around your eyes and even lip area, while the Phyto-Retinol Serum contains a plant compound called bakuchiol that firms up thinning skin on your forehead, lip area, and décolleté. The Lactic Acid Resurfacing Serum gently exfoliates your skin overnight to achieve a radiant glow in the morning, and the Omega Repair Cream restores your skin's moisture barrier to keep it smooth and hydrated.
Get the Biossance Anti Aging Basics Set here.
3. Oily Skin Basics Set
Price: $106 (valued at $182)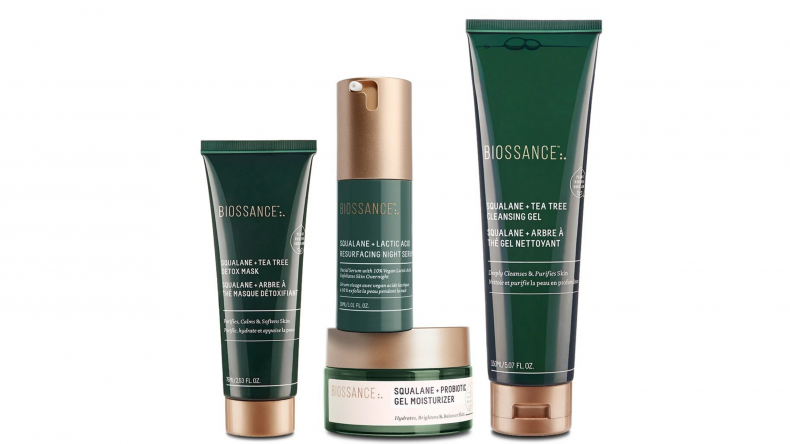 Having acne-prone skin can have a negative effect on one's self-esteem. To address this skin issue, Biossance has just the recipe for reduced redness, inflammation, and future breakouts with the Oily Skin Basics Set, which has full-sized skincare products to remedy your acne affliction. First, cleanse your face with the Tea Tree Cleansing Gel to clear your pores from dirt, bacteria, and excess oil. Next, apply the Tea Tree Detox Mask to unclog your pores further from impurities while working its magic to reduce the appearance of blemishes on your face. After washing off the mask, use the Lactic Acid Resurfacing Serum to help restore your skin's radiance overnight. Finally, lock in all the nourishment with the Probiotic Gel Moisturizer to soothe angry zits and inflamed skin.
Get the Biossance Oily Skin Basics Set here.
4. Moisturizing Dry Skin Basics Set
Price: $146 (valued at $246)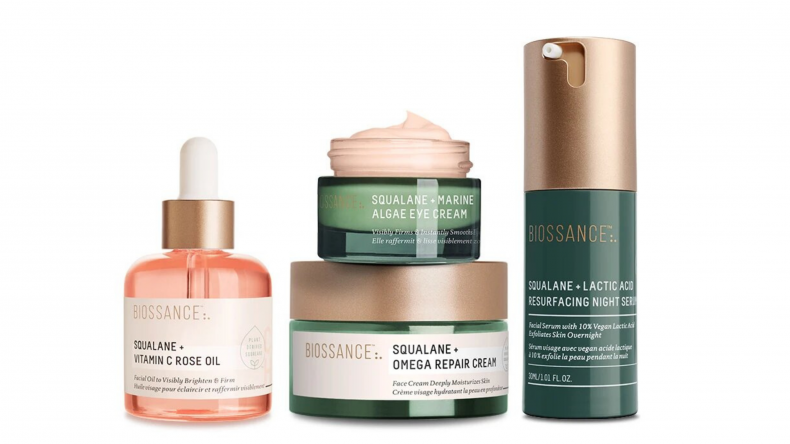 The opposite of oily skin isn't a better alternative, as dry skin can lead to a cracked or flaky barrier that can lead to other skin issues. For this reason, Biossance created the Moisturizing Dry Skin Basics Set, formulated with a deeply hydrating ingredient like squalane. Use the Marine Algae Eye Cream around your eyes and lips to firm up your skin and reduce the appearance of fine lines and wrinkles. Then, apply the Lactic Acid Resurfacing Night Serum to boost skin cell turnover so that you can wake up to refreshed skin. Moisturize with the Omega Repair Cream - a non-greasy formula that combats dry skin by using lipids to inject moisture into your skin, then complete the treatment with the Vitamin C Rose Oil to brighten, firm, and further hydrate your dry skin.
Get the Biossance Moisturizing Dry Skin Basics Set here.
5. Brightening Basics Set
Price: $156 (valued at $256)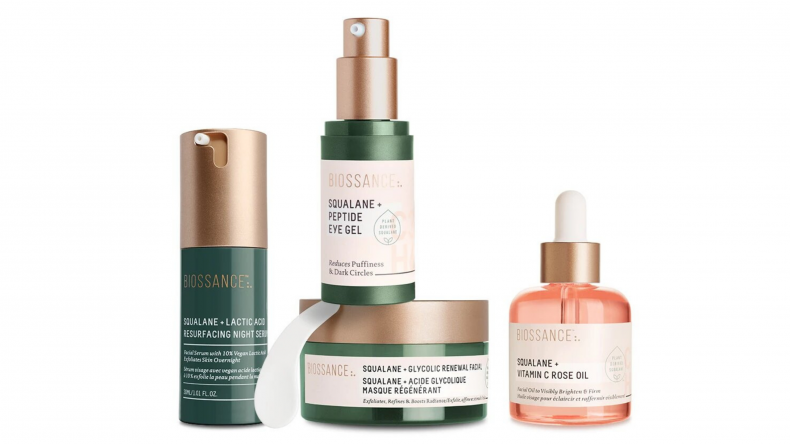 Dull skin is nothing more than an accumulation of dead skin on your skin's surface and your pores that causes light to refract instead of reflecting off your skin. Restore your skin's natural glow with the Biossance Brightening Basics Set - it includes four full-sized, skin-brightening essentials to treat dull skin:
Glycolic Renewal Facial is a potent face mask packed with glycolic acid and exfoliating alpha hydroxy acids (AHAs) to slough off dead skin cells, lighten pigmentation and dark spots, and minimize enlarged pores.
Peptide Eye Gel reduces puffiness and dark circles in your eye area and smoothens the thin skin around the eyes.
Lactic Acid Resurfacing Night Serum supercharges your brightening skincare routine by exfoliating your skin and stimulating cell renewal overnight, and the
Vitamin C Rose Oil evens out your skin tone, firms up problem areas, and reveals brighter-looking skin.
Get the Biossance Brightening Basics Set here.
Find out more about Biossance and their safe and effective skincare products here.