Sponsored Article
Struggling With the Appearance of Sagging Skin Due to Aging? Here's What You Can Do
These Products Could Help Your Skin's Appearance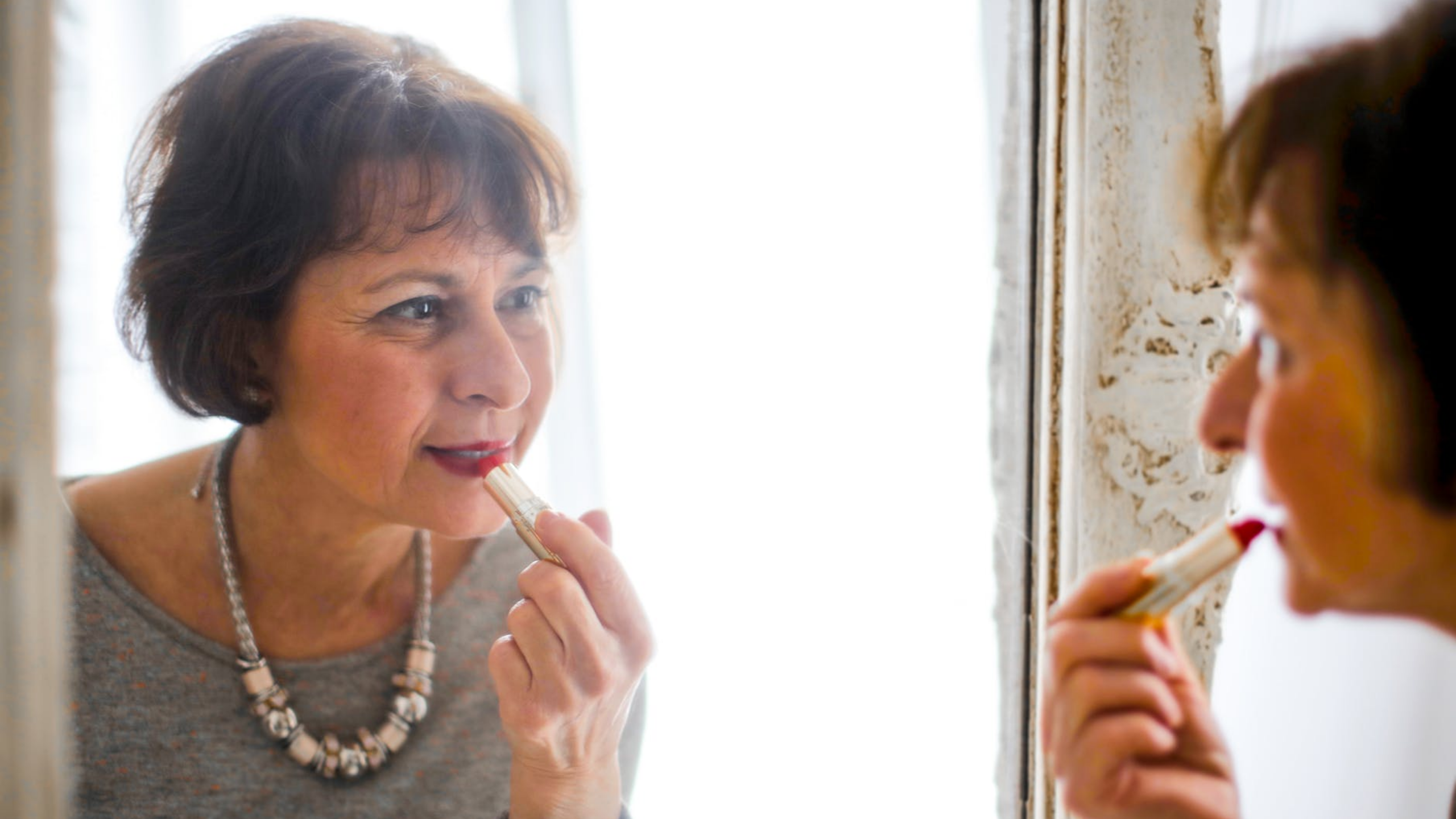 In our quest to age gracefully, many of us may wonder how to improve the appearance of saggy or loose skin. Unfortunately, for most of us, this is an inevitable part of aging. However, advancements in skin care technology might hold relevant answers. Even if there is no surefire way to prevent sagging skin due to aging, the skin care solutions you use could potentially help make a difference in your skin's appearance.
B.glen, a scientifically-driven skin care brand, uses paraben-free, sulfate-free, and fragrance-free ingredients to formulate the best possible skin care solutions. While many skin care products only address the skin's surface, B.glen has developed its innovative QuSome® liquid solution that claims to provide deep penetration of ingredients into the skin.
Dr. Brian C. Keller, chief science officer of Beverly Glen Laboratories Inc. has shared that skin care ingredients can only be effective if delivered to the precise depth of the source of the skin's problems. In some cases, water-soluble cosmetic ingredients are not absorbed into the deeper layers of the skin and are repelled by the skin's natural sebum. B.glen's QuSome® technology could potentially help improve the moisture levels and appearance of the skin for many people.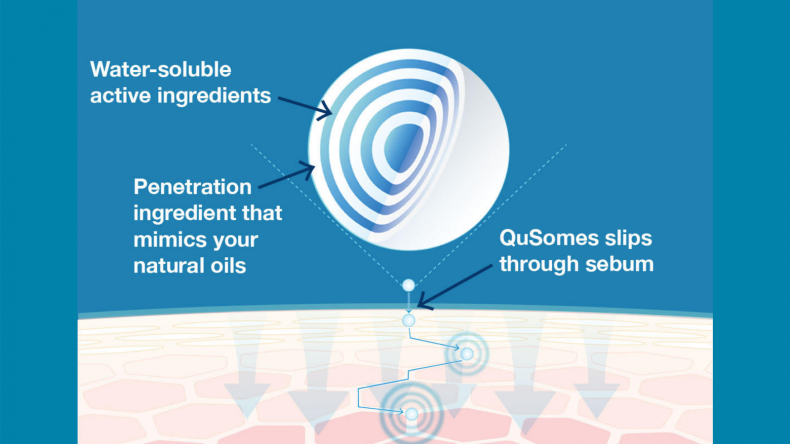 The brand's Firming Care Set, which it claims to help improve the appearance of saggy or loose skin, comprises five skin care steps—from a gentle facial cleanser to a moisture-rich cream. When used regularly or as a skin care regime, the brand claims that its Firming Care Set could significantly enhance the appearance of aging skin.
Here are the five skin care products that make B.glen's Firming Care Set a must-try for anyone who may experience sagging skin due to aging.
B.glen's Firming Care Set for Sagging Skin
Step 1: Clay Wash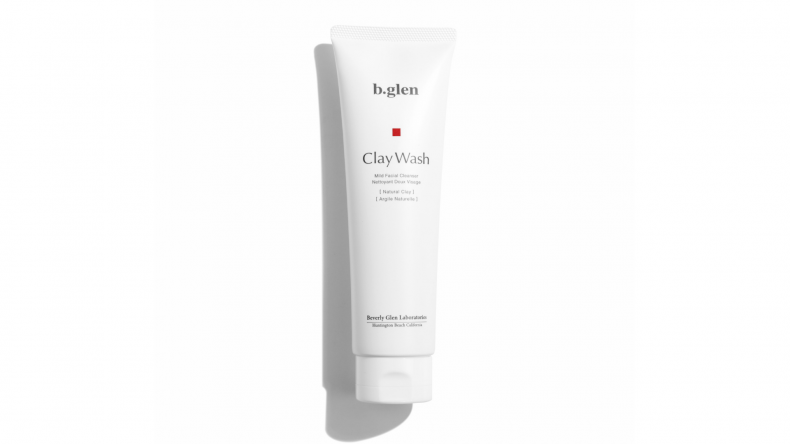 Women who experience some sagging skin are sometimes more likely to develop sensitive skin. A 2019 study published by the Frontiers in Medicine suggests that skin becomes more sensitive with age. Irritation by chemicals applied to the face may sometimes cause more skin concerns instead of helping your skin as intended. Using a mild facial cleanser like this Clay Wash ensures that only the gentlest cleansing ingredients touch your skin.
B.glen's Clay Wash is a mild facial cleanser for sensitive skin. It uses natural clay to absorb dirt, excess sebum, and other impurities. This is an important first step to your skin care regime as sensitive and loose skin can often be at risk of developing further issues if pores get clogged.
Step 2: QuSome Lotion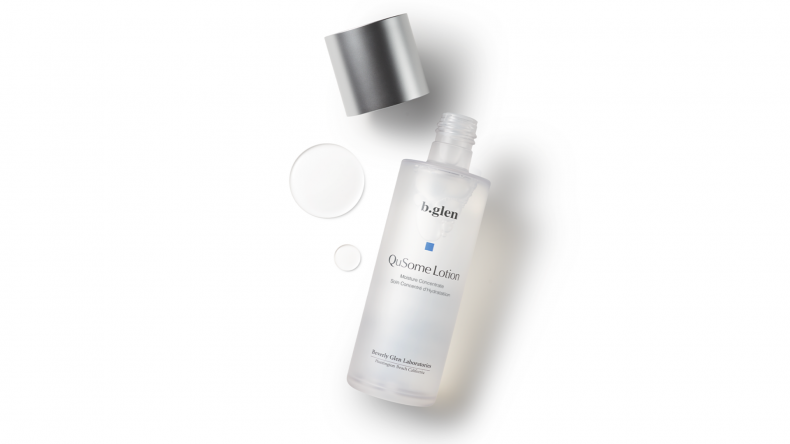 According to a 2012 article published in the Journal of Dermato Endocrinology, loose or sagging skin can occur when internal (natural aging) and external (photoaging) factors affect the key molecules that keep the skin elastic, firm, and hydrated. The American Academy of Dermatology suggests that hydrating skin care solutions could plump up the skin to help make fine lines and wrinkles less noticeable.
The QuSome Lotion, a moisture concentrated lotion formulated with B.glen's QuSome® technology, could help to bolster the skin's natural elasticity. It could help skin maintain an ideal moisture level for up to 17 hours. With regular use, your QuSome Lotion could help give the appearance of more supple skin.
Step 3: QuSome Lift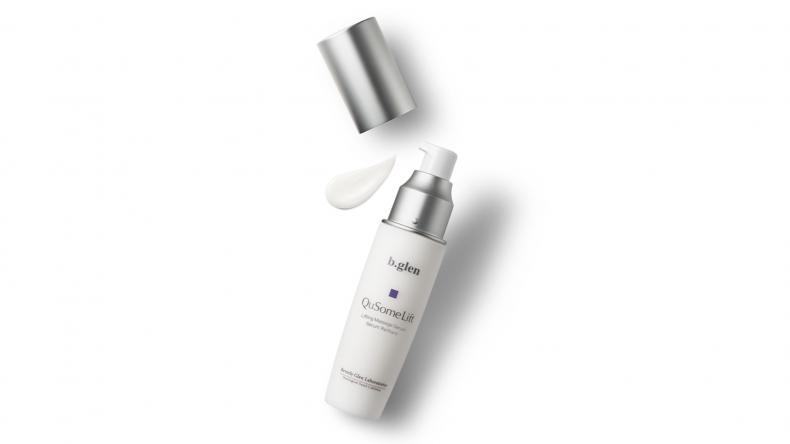 The Mayo Clinic shares that there are four main factors that affect sagging skin—natural aging, exposure to UV rays, smoking, and repeated facial expressions. Combined, any of these factors could significantly affect the rate at which skin begins to sag and exhibit signs of aging.
QuSome Lift, a lifting massage serum, is specifically designed to be applied with a gentle facial massage. B.glen states that regular massage of the face will help to boost circulation in the area and improve moisture in the affected areas.
Step 4: C Serum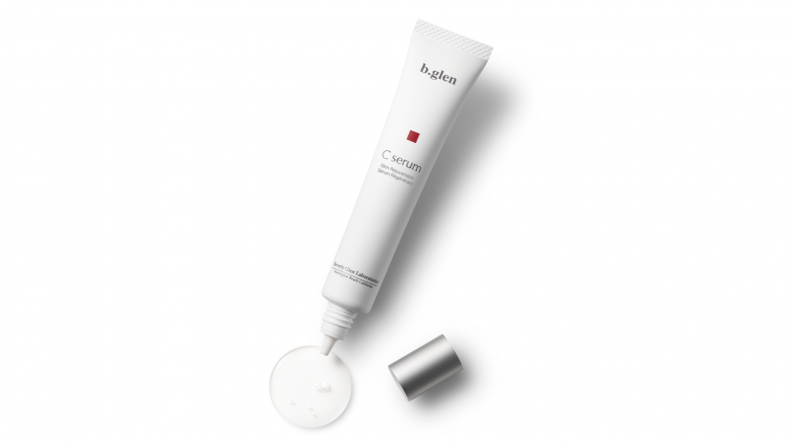 Vitamin C is a well-known skin care ingredient that can be particularly useful in protecting skin against the harmful effects of UV radiation. If used as a concentrated ingredient, vitamin C could bolster the skin's appearance as it ages.
The C Serum is formulated with concentrated pure vitamin C. A 2020 study published by the American Chemical Society suggests that ascorbic acid—vitamin C in its most pure form—is far more effective as an antioxidant than vitamin C derivatives. B.glen claims that this formula also targets other skin issues related to aging, such as dullness, dark spots, and undereye circles.
Step 5: QuSome Moisture Rich Cream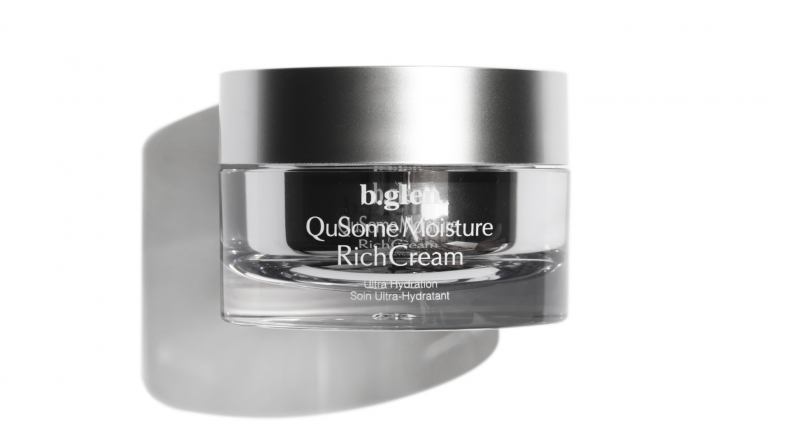 Also included in B.glen's Firming Care Set is the QuSome Moisture Rich Cream. The brand claims that this skin care solution contains high levels of moisture. B.glen's QuSome technology has also been applied to this moisture-rich formula to enhance the absorption of all ingredients.
A Skincare Set That Works Best for Your Skin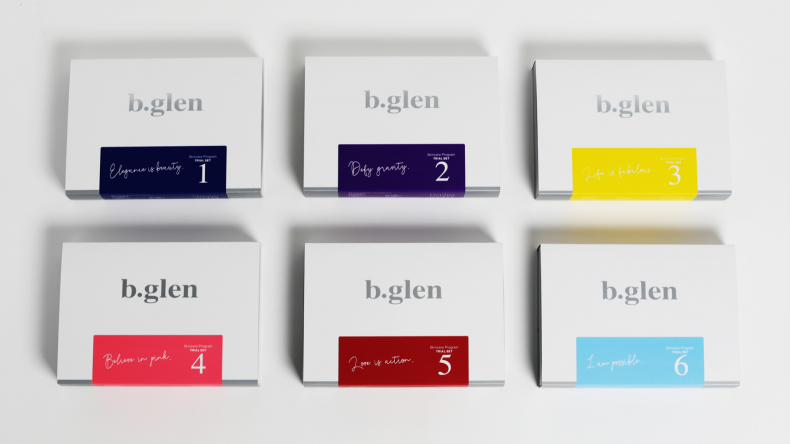 B.glen's Firming Care Set is recommended for women experiencing issues with the appearance of sagging skin due to aging. You may also visit B.glen's product list for individual purchases of its skin care products.
Alternatively, you could head over to B.glen's trial set selections to see which of the brand's skin care sets might be best for you. Each of the six trial sets focuses on specific skin issues:
Brightening skin care set for dark spots and uneven skin tone
Sagging/wrinkle line care for deep wrinkles and skin around the jawline
Aging care/acne scar care for forehead wrinkles, eye wrinkles, and acne scars
Pore care for blocked pores and oily skin
Acne care for acne problems
Deep moisture care for dry skin and dry wrinkles
Get any of the personalized skin care trial sets above for only $20, usually valued at $43 to $67.