Sponsored Article
Struggling With Daylight Savings Time? Here Are 10 Things To Help Readjust Your Bedtime Routine
We Compiled a List of Fan-Favorite Products That Could Help You Get a Better Night's Sleep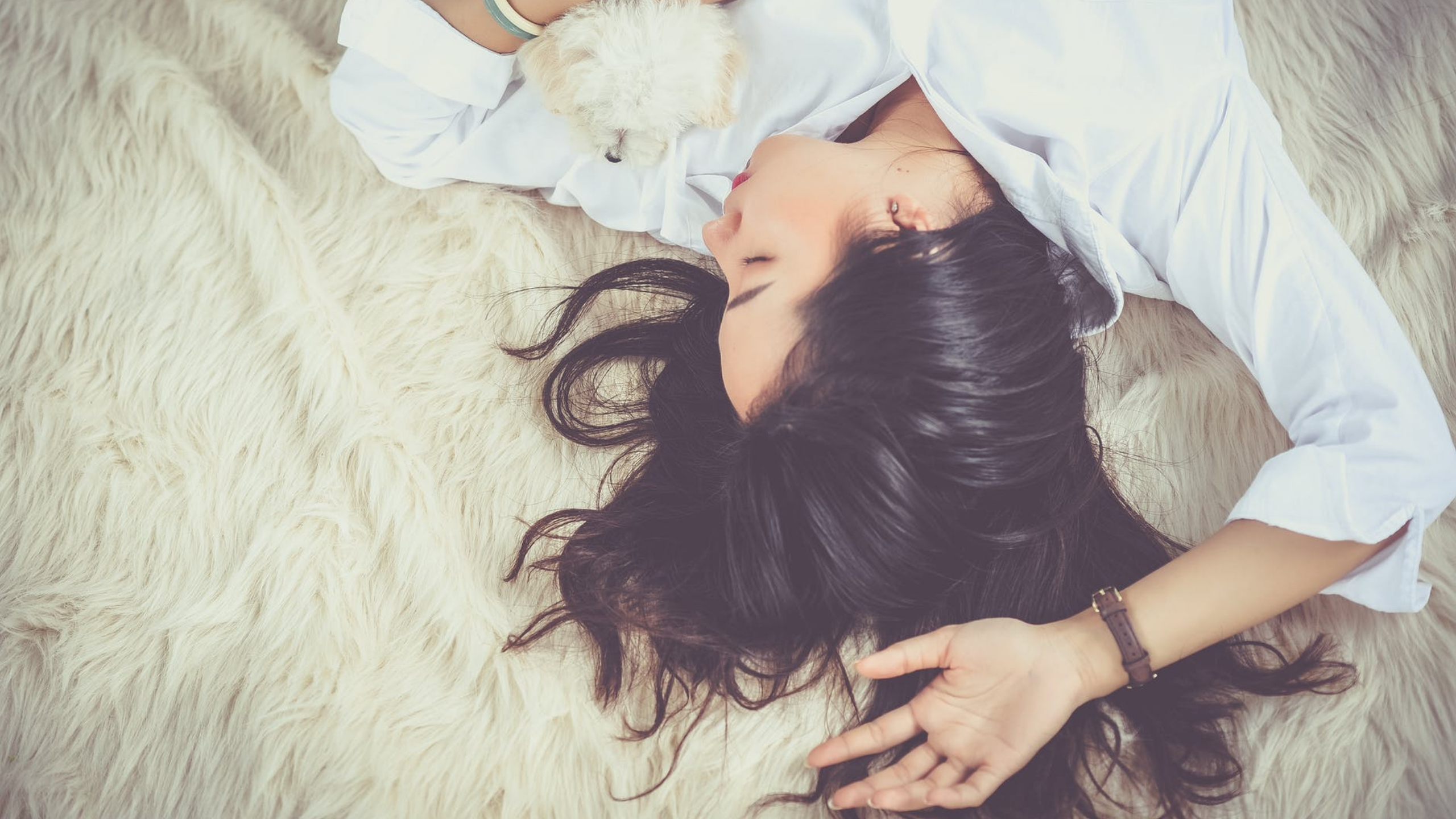 Sleep is foundational for your mental clarity, mood, and long-term health. And the evidence is more than just anecdotal. Research shows that poor sleep quality impacts cognitive functions like concentration, decision making, and memory. Sleep deprivation is also shown to cause anxiety, irritability, and impulsiveness, and the mood impairment effect is stronger in younger adults than older adults. Poor sleep has also been linked to health conditions such as high blood pressure and cardiovascular disease.
So what is the best way to ensure you get high-quality sleep every night?
"Build a routine," says Dr. Benjamin Smarr, a member of Reverie's Sleep Advisory Board and assistant professor at the University of California San Diego who focuses on neuroscience and sleep science. "Sleep is very complicated and requires many parts of your brain and body to agree. So the more familiar your pre-sleep routine is, the more likely all those parts will line up."
With Daylight Savings Time now here, chances are that hour change may throw your sleep routine for a loop. If you've struggled to readjust in the past, you may need help building a habit that can stand the test of time. Everyone's routine is going to be different and reflects their individual needs. We compiled a list of fan-favorite products users swear by to help them get a better night's sleep! Some products may be related to your sleep routine, while others will help you build a more comfortable bed.
For some people, products may not be enough to help them get the sleep they desire, and medical attention may be required. Dr. Azizi Seixas, an assistant professor at the NYU School of Medicine whose research focuses on sleep disparities, notes, "If these disturbances occur for longer than a month, then the person should seek professional help. Another sign that suggests immediate intervention is needed is if the person feels physically sick as a result of sleep disturbances."
Check out this selection that might help you get the sleep of your dreams.
1. Weighted Blanket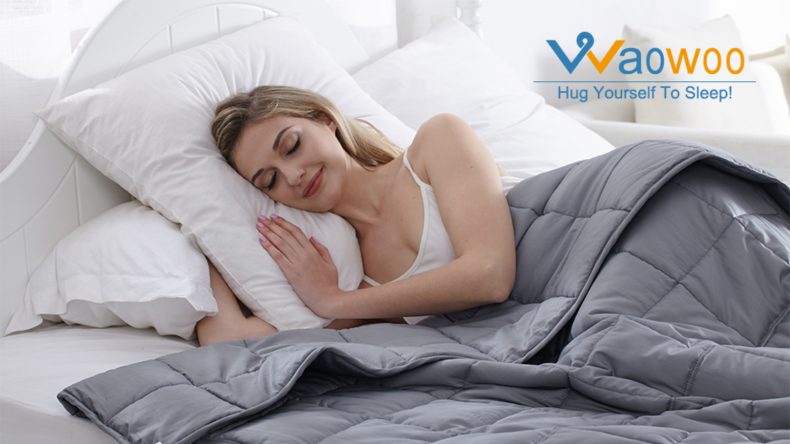 If you struggle with falling asleep at night, this might be the purchase for you. This weighted blanket may help you calm down and give you the weighted feeling of being hugged to sleep. This blanket features high-density glass beads that provide the desired weight, a breathable inner layer, and a 100% luxury outer shell. The quilting pattern creates small pockets that hold the beads in place to provide more uniform pressure. They have various sizes and weights depending on your height and sought-after blanket size, but you should know that only the king-size blanket is suitable for sharing.
2. Memory Foam Contour Pillow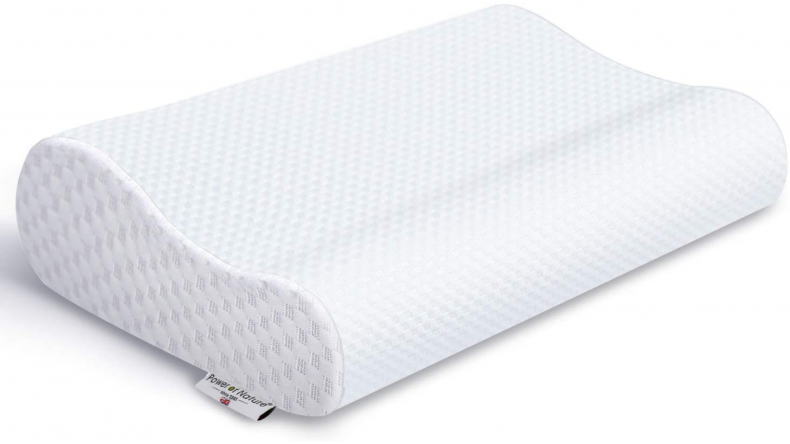 Once you go memory foam, you'll never go back. Or at least, that's what we'll tell ourselves as we add this pillow to our cart and immediately toss out that pile of pancake pillows on our bed. This pillow is expertly designed to support your head and neck and provide natural spine support for your body, allowing you to fully relax your muscles. Can you imagine fully relaxing and drifting off into restful sleep? Let's test this pillow and find out.
3. Premium Pillow Spray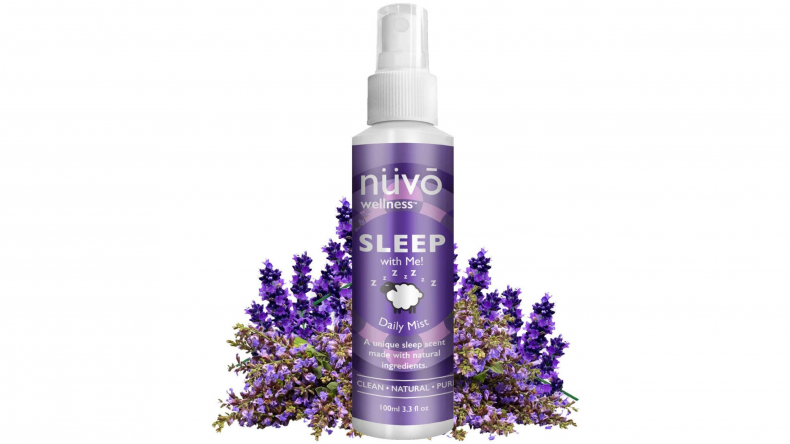 If you're going to put your face on something for multiple hours, don't you want it to smell good? This spray has a therapeutic blend of scents, including Lavender, Chamomile, Bergamot, Geranium, and Ho Wood. These essential oils have traditionally been used to promote calm, relaxation, and sleep. This bottle also comes in a travel size, so if you struggle to readjust when sleeping in a new place, you can add this bottle to your carry-on luggage.
4. Bedroom Humidifier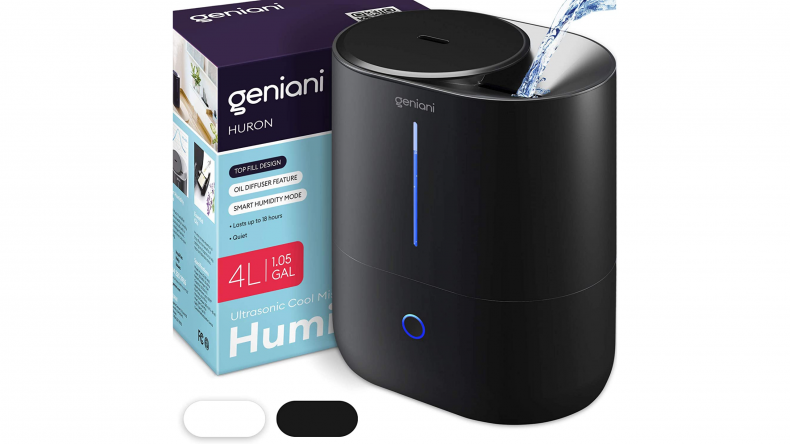 This humidifier features a built-in intelligent sensor allowing it to maintain an optimal humidity level automatically. If you struggle with your sinuses or allergies, you've probably already been told that a humidifier may help. This one also doubles as an essential oil diffuser, so you can moisturize your skin and nasal passages while also promoting sleep, relaxation, and breathability with your favorite essential oils. This diffuser is also ideal for both children and adults and has an LED nightlight to keep your kids happy at night, but adults can turn it off.
5. Women's Fleece Bathrobe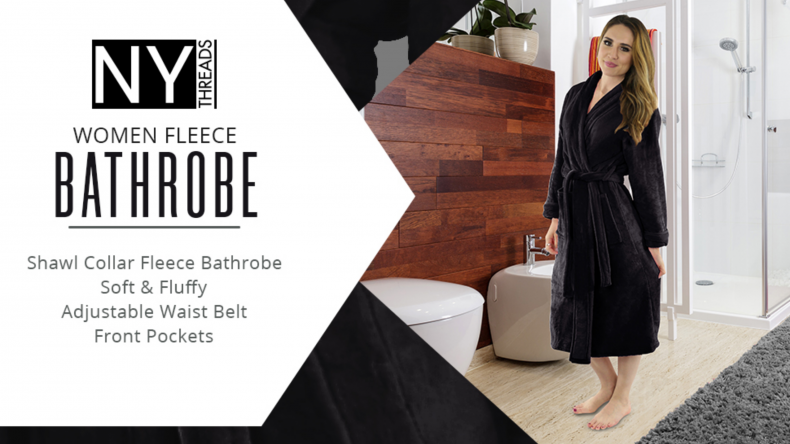 This robe has nearly 12,000 reviews, and they are overwhelmingly positive. It's made from a soft, fuzzy material available in eight colors and sizes, from small to extra large. When it is time for you to relax and unwind from the day, let your body know by slipping into something more comfortable. And we mean actually more comfortable, like this ultra-luxe fleece. It may not be impossible to relax in jeans, but it is undoubtedly easier to relax in a bathrobe.
6. Relaxing Aromatherapy Candles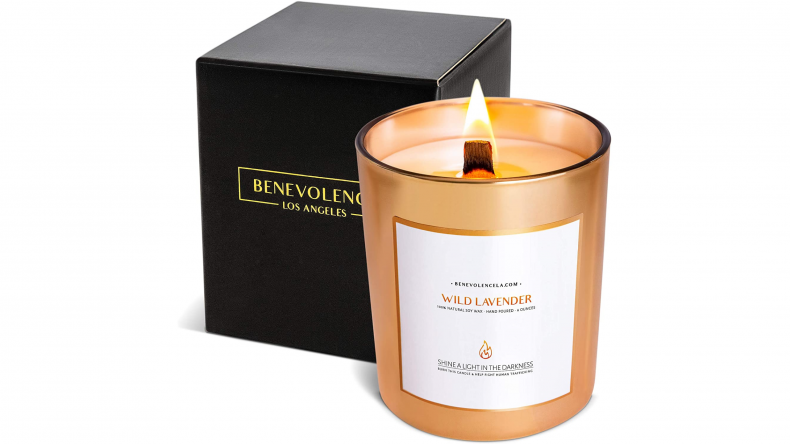 First of all, this candle is beautiful and relaxing just to look at. Second, it is highly scented with wild lavender to help soothe your mind and let you unwind. This beautifully poured soy candle in a glass jar also has a wood wick, so you can enjoy the crackling noise as you're enveloped in the natural scents. It has 35 hours of burning power, so you can enjoy it for many nights to come.
Click here to buy it for $14.95.
7. Weighted Eye Mask for Sleeping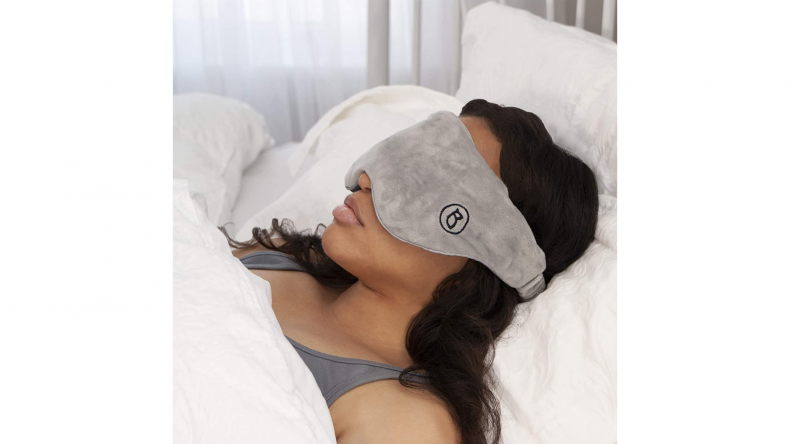 This weighted eye mask may help solve sleep problems you didn't even realize you had. It is designed to block out the maximum amount of light while still being incredibly comfortable when pressed against your skin. It features a washable cover and a removable weighted insert filled with micro-glass beads. The insert provides weight around key relaxation points near the eyes, and you can even place the insert in the fridge for up to two hours for the maximum chilling effect.
Click here to buy it for $29.99.
8. Coloring Book for Adults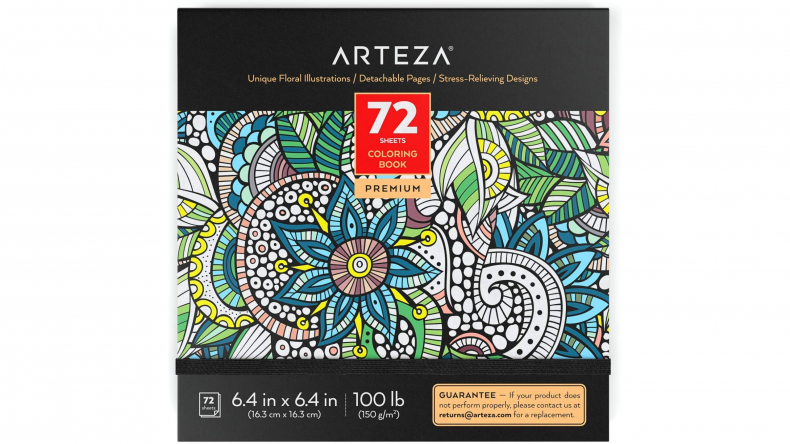 Hear us out on this one. Your brain has been zooming all day, from work to kids, to everything else on your to-do list. Healthy nighttime routines involve banishing blue light because it can interfere with your body's ability to release melatonin. If you're looking for a mindless activity to replace scrolling through your phone, try a coloring book. They don't require much focus, so you can get into the calming aspect of monotony as you relax for bed.
9. Hatch Restore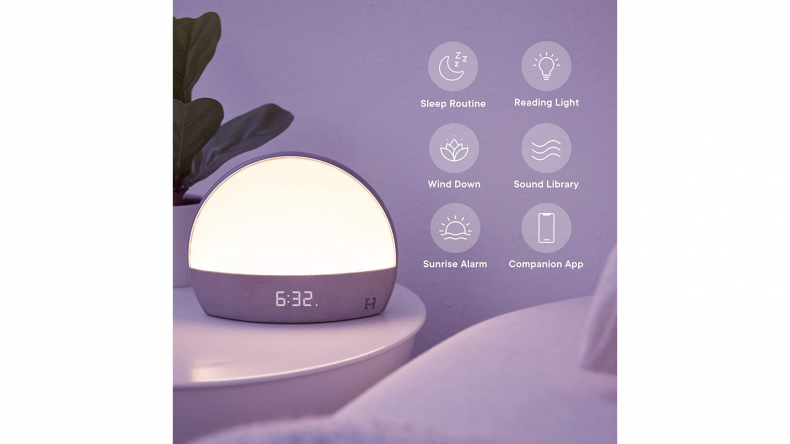 This little bedside buddy has so many incredible features. Pick your wake-up time, alarm size, and favorite sunrise color, and this handy tool helps ease you awake by mimicking the sunrise. Restore can help you build better nighttime routines as well, which is important for achieving quality sleep. It comes with a companion app that allows you to personalize your wind-down and wake-up experiences.
Click here to buy for $129.95.
10. Decaf Tea Bags Sampler Set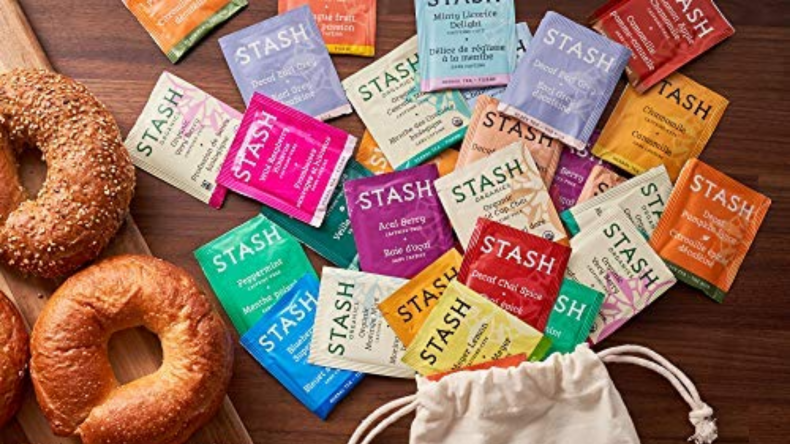 As much as you love your afternoon cup of coffee, experts suggest that you cut out the caffeine by 2 or 3 p.m. because caffeine can significantly impact your ability to sleep for as much as six hours after consumption. That means you definitely shouldn't be sipping on any caffeinated beverages before bed. Instead, try one of the 25 flavors available in this 50-count variety pack of decaf teas!
We hope you sit back in your new robe as you sip on a cup of decaf tea while you calm down with an adult coloring book. Or enjoy any of the other product suggestions on this list on your way to a smooth transition into Daylight Savings Time. Sweet dreams!