Sponsored Article
Struggling to Start Your Online Business? These 9 Simple Steps Will Help You Get Started
Start Your Online Business From Today With No Hassle.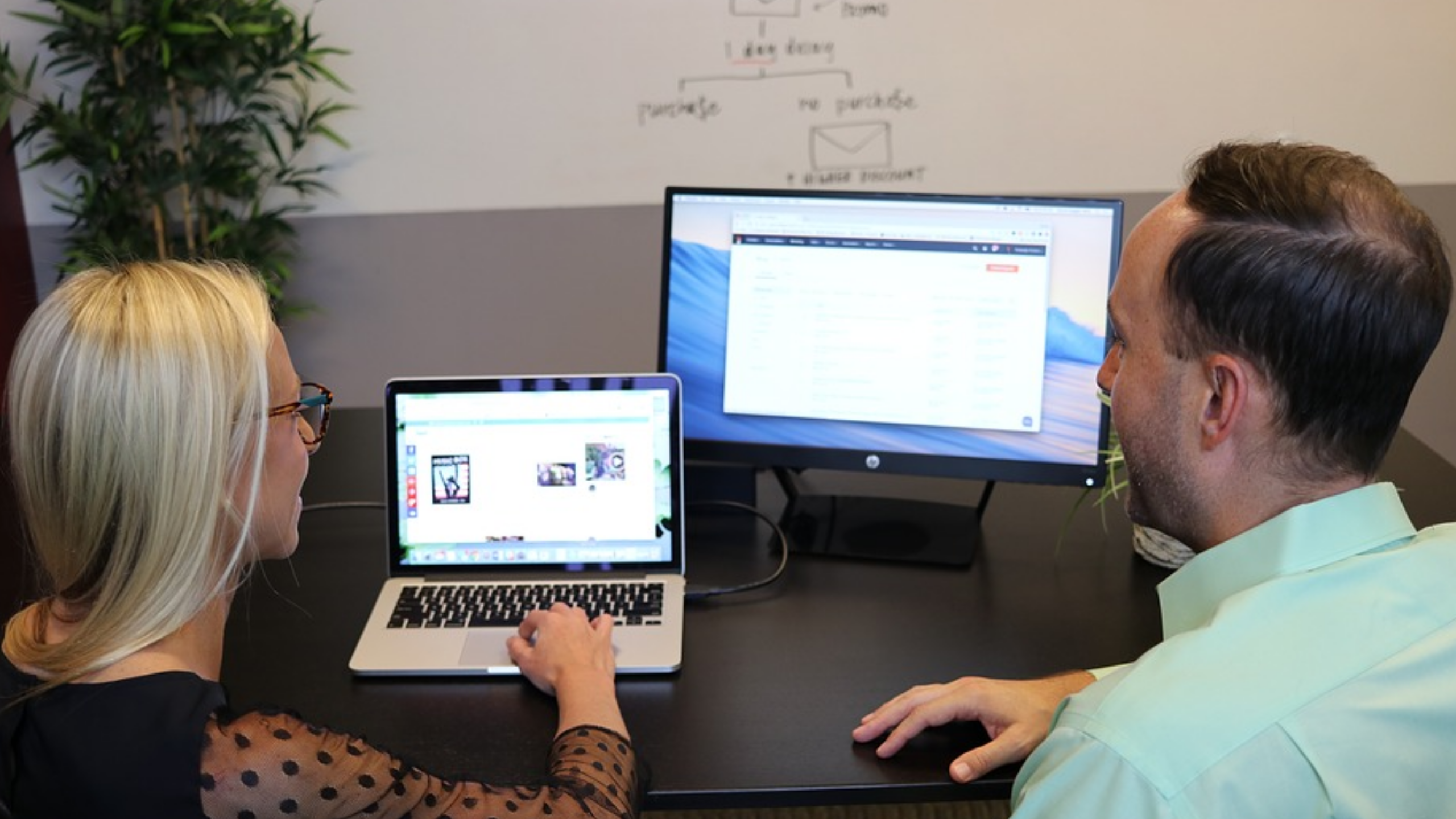 Are you struggling to start an online business and need help to get started? Traditionally, many companies have physical stores, but as online shopping begins to expand, people are starting to see the potential of online businesses. To get started you need an innovative idea and some startup capital. Now the key is to execute this good idea and use the startup capital properly.
In every step, from the website hosting to website building, Zyro has you all covered with its powerful AI tools.
Following these 9 simple steps below will help you get started with your online business.
1. Start With a Niche Idea
If you think people might be interested in your product or service idea, it's always wise to verify it by performing market research. You can get innovative and do some online market analysis yourself. For example, there are virtual platforms where you can connect and ask your target audiences direct questions and get a vivid idea of what they think about your product or service.
When you already have an understanding of your target market, visit Reddit forums to find out what people are talking about. They may discuss new products they want to see or they may complain about an existing product. Engage with them and try to find out what issues they are facing. Use this information to refine your business idea. If you are looking for straightforward feedback, try posting your product or concept of your service on social media platforms and see how people react.
Perhaps you want to launch an online business for generating passive income, but your business idea is not fully molded. That's completely fine! Consider thinking about famous brands that you are passionate about. Focus and reflect on their business model and the way they are doing business. Try to find out the key to their business process. How can you work on such similar products or come up with a substitute product that can enhance the experience of customers? It's also important to determine the nature of your business. Should it be a product based-business or a service-based business? When you know the answers to these questions, you know which way you are heading. Stick to that!
2. Confirm Your Business Name
As you step slowly toward your starting point, it's necessary to decide how your company will look to the world. If you have gone so far without deciding on a name for your online business, it's time to make a decision. Deciding on your business name is difficult. The name is the toughest decision to make when you work on your brand, and it's also the most important decision because it sets the stage for your brand.
First, decide what's needed in your business name. For instance, what are your competitors' keywords in their name? Are there key terms to use or avoid? For example, your "personal training business" will create more impression on your customers if the keyword "personal training" is present in the name. Try avoiding vague words that do not suit your business purpose.
After brainstorming a set of relevant keywords to consider (and keywords to avoid), come up with a dozen or more business name ideas in mind. Next, you need to check which business names are available. Check your names list through the U.S. Patent and Trademark Office's trademark database search tool. If your business name idea (or a similar variation) has already been used, delete it from your options list. Do a quick search on social media and Google as well to make sure the name is not yet taken.
3. Claim Your Domain Name
After deciding on your online business name, it's time to secure your domain name. You don't want someone else to claim it before you when you have spent so much time to confirm your business name. Therefore, it's wise to secure your online business name beforehand. It might even take months for your business to get started but don't delay with the purchase of your domain name. Check to see if the domain name of your choice is available and secure it immediately on Zyro.
Zyro will allow you to find your unique domain name with its domain name search tool and become more trustworthy in the eyes of your web visitors. If your business name is unique enough, you can go straight for the most obvious choice: "YourBrandName.com."
If the domain name is already taken, you need to be a bit more creative. You can choose from other domain extensions, such as.net or.me, use a hyphen or underline between words to alter things, or insert a minor inclusion to the name, such as "go" at the start or a word that explains the industry standards.
4. Assess Your Income Model and Create a Business Plan
So, what is the source of your revenue? Do you plan on selling products? Or do you plan to start a blog and plan to make money through affiliate products and services? Do you want to build a passive income stream? Are you in need of investors?
All these questions will help you understand the type of website you need. For instance, you can decide if you need an e-commerce site with shopping cart functions or just a simple blog website which will help you generate revenue through affiliate programs.
Your business plan will help attract investors to invest in your business. If they find your business plan unique, nothing can stop them from investing. Even if you don't need to attract investors, a business plan will help you to set your goals and the measures you need to take to achieve those goals.
Include a detailed analysis of your competitors in your business plan and point out your positioning statement of where you belong in the market. Add information in your business plan about your target audience based on your market research. After sorting out your business plan, you will find it easy to work out on the chronology of what to do when and what finances and resources you will need to accomplish each step.
To be more precise, your business plan should focus on two important things:
It should explain why your business idea is good.
It should provide a roadmap to turn your business idea into something that can be executed.
A business plan can keep you mentally organized. As your online business thrives or suffers, your business plan will remind you of your goals and act as a guide to navigate you on how to approach decisions for the direction of your business. It will make sure your approach is solid.
5. Choose Your Web Hosting Plan
Website hosting refers to the website's server space. You can choose the web hosting package depending on how much server space you require, how quickly you want to access the website, or how secure you want your website to be.
Zyro offers a 30-day money-back guarantee and free hosting with every Zyro plan at most reasonable prices.
6. Build Your Website
Your website is the most important element of your online business. You need it to look fantastic, be easy to navigate, and give visitors specific reasons for purchasing. Take time to make your website right and perform customer surveys to receive feedback about your products and service. Make sure the website design is well-aligned with your overall visual branding.
Don't have any previous experience building a website? No need to worry, Zyro has a drag-and-drop website builder that makes building a website as easy as pie. To make your website build easy it comes with different professional design templates to choose from. Not only that, but Zyro's website builder is also fully compatible with e-commerce website functionality.
7. Stock up on Inventory
Now it's time to build or store whatever you sell. If you sell tangible goods, you want them shipped as soon as any order is placed. If you start a service-based business, this step is essential to clarify your process.
If you sell digital products like SaaS application software, make sure the application is ready to be sold. Perform user testing to make sure it does all you claim it does and also customers can use it without uncertainty or complexity.
8. Set up Your Marketing Plan
Before starting your online business, set up your marketing plan. Every business is different and needs a different marketing plan. If you plan to start an online business, you will need a combination of content marketing, social media marketing, and paid search engine promotion.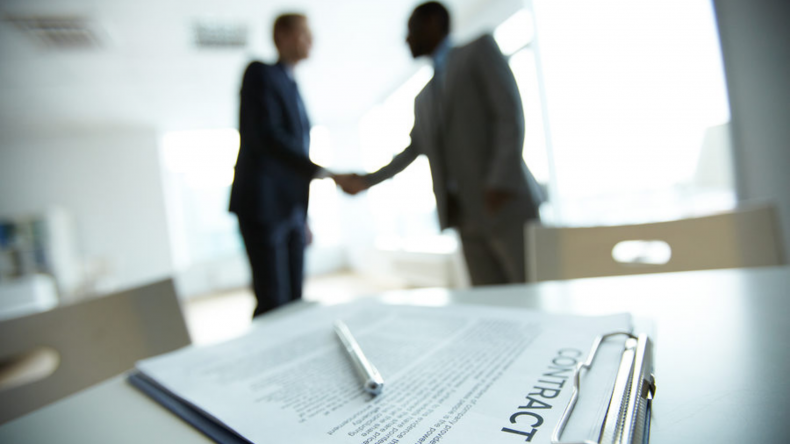 9. Launch Your Online Business
Launch day will be your big day. If your site isn't live yet, you will certainly want it running on launch day. Put out a press release, set up PR interviews and announce the launch officially on social media, and commence your marketing campaigns. Moreover, you should start preparing yourself to issue orders and tackling any questions that arise.