Sponsored Article
Studies Say Your Mattress Is Filthier Than A Chimpanzee's Bed - Here's Why!
Your mattress is not as clean as it looks. Find out more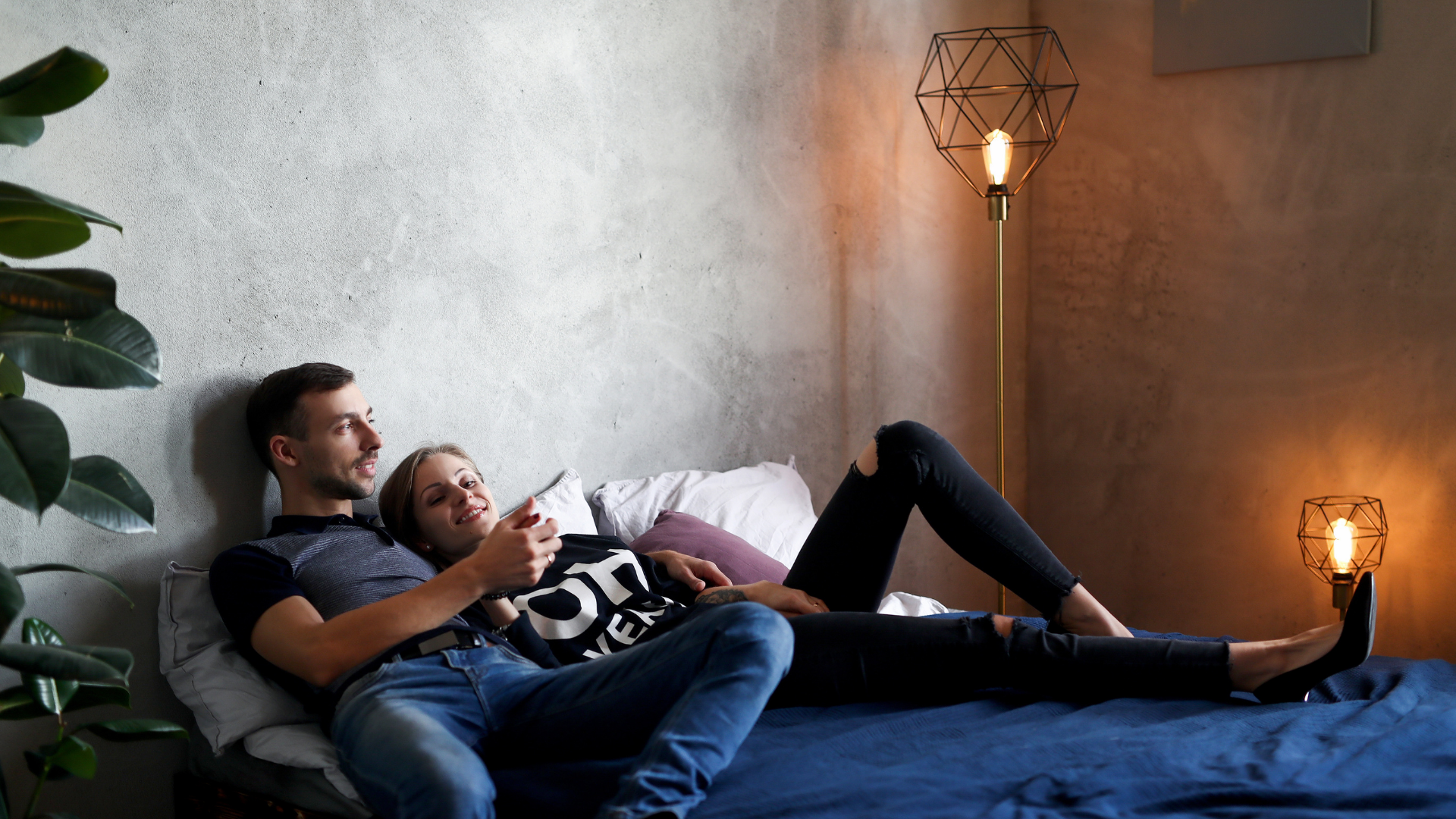 Our beds are our safe-havens. It's the place we settle down to whenever we're ready to rest. It's the place we find hard to escape whenever we wake up in the morning. If a bed could describe how you look at it every time, it would probably say it sees the eyes of a person in love. But wait a minute. Hold those googly eyes.
What if we told you that your bed, specifically your mattress, is filthier than a chimpanzee's bed? Would you still look at it in the same loving way? Would you still look forward to laying down on it every night?
Probably not.
After reading everything we've gathered from research, you would probably want to deep clean your mattress ASAP. Or you could start fresh with the most comfortable mattresses from Nectar Sleep.
What A Chimpanzee's Bed Looks Like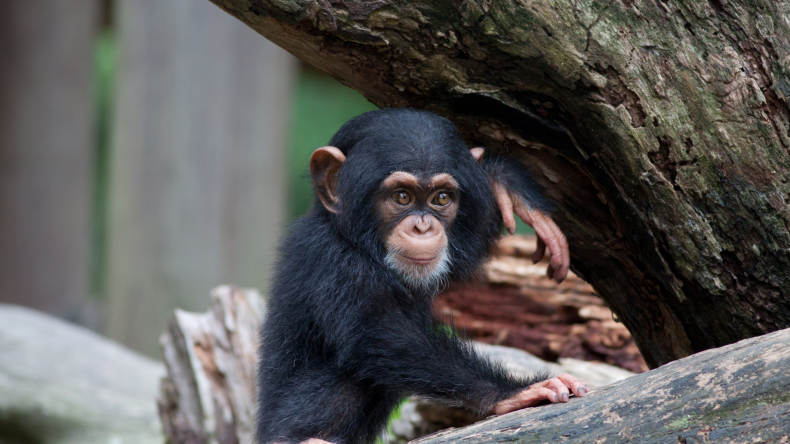 To set things in perspective, it's best to first lay out what a chimpanzee's bed looks like. If we are comparing your precious bed to something, we might as well take the time to get to know the competition.
A chimpanzee's nest usually rests on tree branches. Their nests are built of wood harvested from specific trees. This means that a chimpanzee's nest is outside, in the forest, where a million more microbes can be found than in your bed.
So what gives? Why might nests made of wood, situated on tree branches, be cleaner than the mattress you keep covered with bedsheets 24/7?
Why Your Bed Is Filthier Than A Chimpanzee's Bed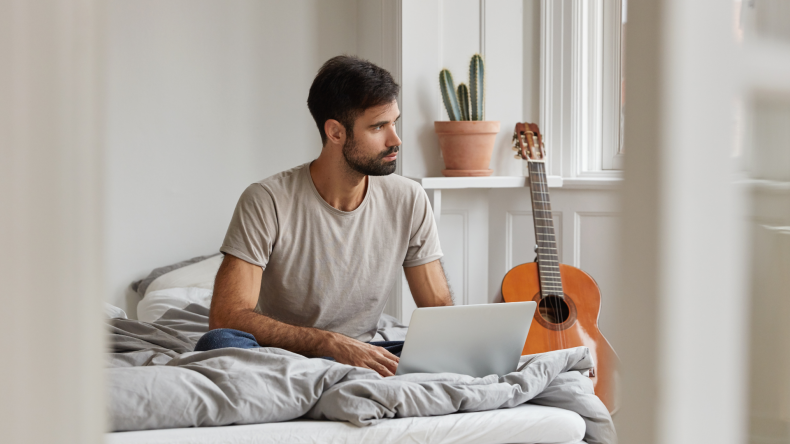 Dead skin, saliva, and feces rest in your mattress
Scientists actually conducted a study to compare the cleanliness of chimpanzee beds against human beds. Abandoned chimpanzee nests in Tanzania's Issa Valley were swabbed and compared against human beds sampled from North Carolina.
Test swabs from the chimpanzee's nests showed that only 3.5 percent of the bacteria species came from the chimp's own skin, saliva, and feces. Meanwhile, the human beds showed a whopping 35 percent.
Our beds are as dirty as they are because of us. Hard to hear, I know. Hear us out though. You lay down on it all night, maybe even the whole day at times. You rest on it when you're sick, when you're still wearing the same clothes from outside, and all other occasions when you feel like laying on the bed even if you know you're dirty from head to toe.
Chimpanzees construct a new nest each night
Darwin's theory of evolution aside, chimpanzees have one other thing in common with humans. We both spend a third of our lives in bed. But the stark difference? While we sleep in the same mattress for years, chimpanzees construct a new nest each night, taking pains to collect their most preferred wood materials to make entirely fresh bedding.
From this perspective, it makes sense why their sleeping spots would have lower concentrations of body-associated bacteria than the bed you sleep in each night. Mattresses remain in use for years, sometimes decades unreplaced (admit it).
Even if chimpanzees sleep outside and are exposed to a million more microbes than what you can find in your bedroom, the fact that the same mattress absorbs all your dirt all these years makes it home to more bad bacteria than you could ever imagine.
Ticks, fleas, and bed bugs thrive in old mattresses
Have there ever been times when you felt itchy in the middle of the night but have no idea why? We hate to be the ones to deliver bad news but chances are if your mattress is older than 6 years, there are most likely ticks, fleas, and bedbugs thriving in it.
If you keep pets in the house, these furry friends transfer fleas to the beds and furniture where they sleep. The insects spread quickly everywhere else they can hide, which includes your mattress. We love our pets and treat them like family, but if this doesn't make you think twice about letting them sleep with you on the bed, then we don't know what will.
Beds are filled with other people's microbes
Sitting on your own microbes is not the worst health issue when it comes to laying down on the same mattress for years. It's more about the fact that you are also exposed to someone else's microbes. The grossest part would be sleeping in beds that lots of other people have slept in.
Chimpanzees may share the same nest with their young or other members of the family, but since they make a new nest every night, this is not much of an issue. Meanwhile, couples, guests, and friends may be exposed to each other's dirt for a long time – dead skin, saliva, and traces of feces included.
Sweat makes mattresses a warm, moist home for fungus and bacteria
The average adult sweats 26 gallons a year in bed. It does not matter if you live in a country with four seasons or a tropical country. The sweat builds up deep in the recesses of your mattress and makes it a warm, moist home for fungus and bacteria.
Swab tests taken from 7-year old mattresses showed more than 16 million colony-forming units of bacteria per square inch. Yeast, mold, and bacteria including E. coli and Staphylococcus aureus can all be lurking in your mattress. These present serious health issues not just for you, but for your loved ones as well.
Some people wear their shoes on the bed
A survey found that 1 in 3 Americans bring their shoes into the bedroom. They lie down on the bed with their shoes still on, legs dangling on the edge as if this would prevent shoe bacteria from crossing over to the mattress.
The soles of your footwear can host more than 400,000 colonies of bacteria after just two weeks of wear. Common bacteria that live in feces, most likely picked up from public restrooms or by stepping on animal droppings on the pavement, could be building their own colonies in your mattress.
How To Check for Bed Bugs And Clean A Mattress Before It Makes You Sick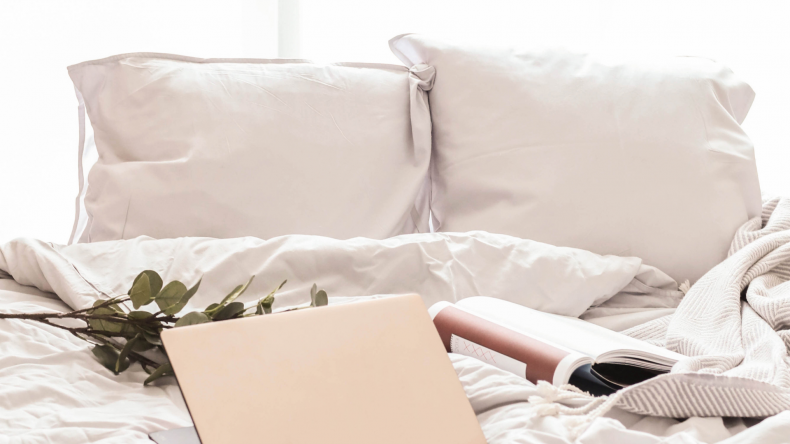 Sweat, dead skin, dust, and live microbes share the same bed with you. Mattress covers should be washed at least once a week to minimize the chances of fungi and bacteria building their colonies on your bed. When it comes to the mattress itself, deep cleaning at least twice a year or once every season should be safe enough.
Deep cleaning a mattress is not easy. You can contact mattress cleaning services if you wish, but if you'd rather be self-reliant, then you could gather the mattress cleaning supplies listed below:
A vacuum with an upholstery attachment
Dish soap to get stains out
Laundry detergent
Baking soda
Cleaning cloths
Cold water
When your mattress is stripped while your beddings are being washed, grab your vacuum and go over the entire surface of the mattress, including the sides. Spot-clean your mattress with a stain remover or a dish soap, but never soak your mattress or apply the liquid solution directly to it.
This is your opportunity to check for bed bugs, which can be found near the piping, seams, and tags of the mattress and box spring. Bed bugs may also be hiding in the cracks on the bed frame and headboard, and even in the folds of the curtains, so check on those too.
Sprinkle baking soda over the entire mattress and leave it for several hours (or overnight, if possible). This absorbs any remaining moisture from sweat and the spot-cleaning that you just did. Once the baking soda has done its job, vacuum the whole mattress again. Next, flip the mattress and repeat the same steps.
A mattress is a serious investment, so you want to make sure that it lasts. Deep cleaning with the safe-to-use materials above can help your mattress stay relatively clean for up to 6 years, but after that, it's time to look for a new sleep buddy.
Mattresses To Choose From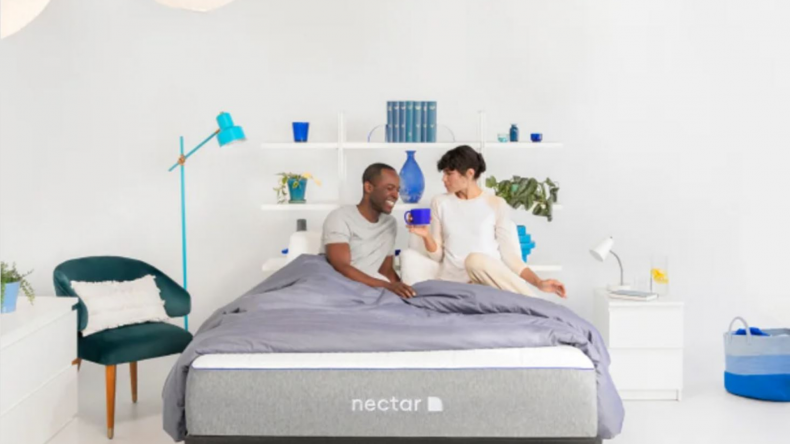 The Nectar Mattress
The Nectar Mattress is a premium memory foam mattress that hugs your body and keeps you cool through the night. It is 11 inches in height and has 5 layers of premium materials that make it an award-winning memory foam mattress.
Nectar's memory foam mattress layers have the ideal ratio of softness, firmness, and support most people want. It feels like a medium-firm memory foam mattress - a delicate balance that gets you the most comfort and support.
The adaptive memory foam layer is designed to help relieve common pressure points beneath your shoulders, hips, and legs for better spinal alignment on any body type. With Nectar Mattress, you get the best sleep and the best spinal support.
The Nectar Lush Mattress
The Nectar Lush Mattress redefines deep sleep with dual action cooling, superior support, and lofty feel. It is made up of 12 inches of premium layers that are engineered to aid with deep sleep. Patented materials are used to help regulate your temperature and relieve pressure, allowing deeper sleep, especially for older adults.
When compared to other mattresses, the Nectar Lush features an innovative memory foam with a higher density than what is found in traditional foam products. The increased density helps provide superior pressure relief that is much needed after a long day's work.
Where To Get A Clean, Superior Mattress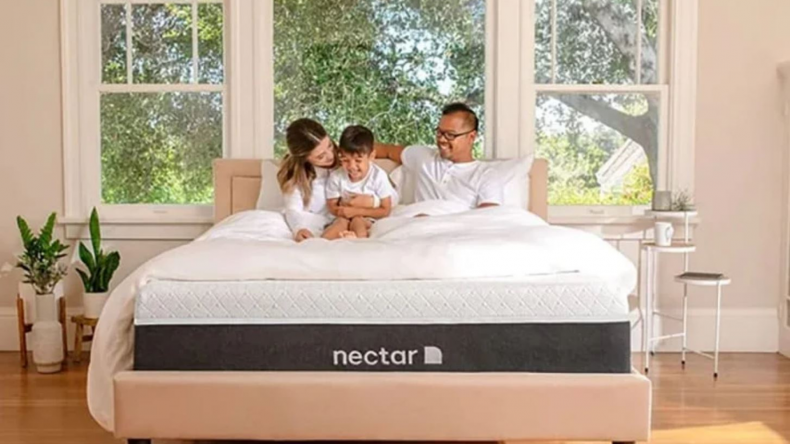 Both the Nectar Mattress and the Nectar Lush Mattress may be ordered from Nectar Sleep. Both superior mattresses come with a 365-night home trial, an incredible year-long period that allows you to return your mattress for free if it's not a perfect fit.
Mattresses from Nectar Sleep are covered with a 'Forever Warranty', so in the unlikely case that you experience defects in construction, materials, or quality, you need only to reach out and have yours either repaired or replaced depending on how long you have owned it.