Sponsored Article
Stylish Desk Chairs for Your Home Office That Are Good for Your Back
See Our Top Picks for Office Chairs That Will Give Your Back a Break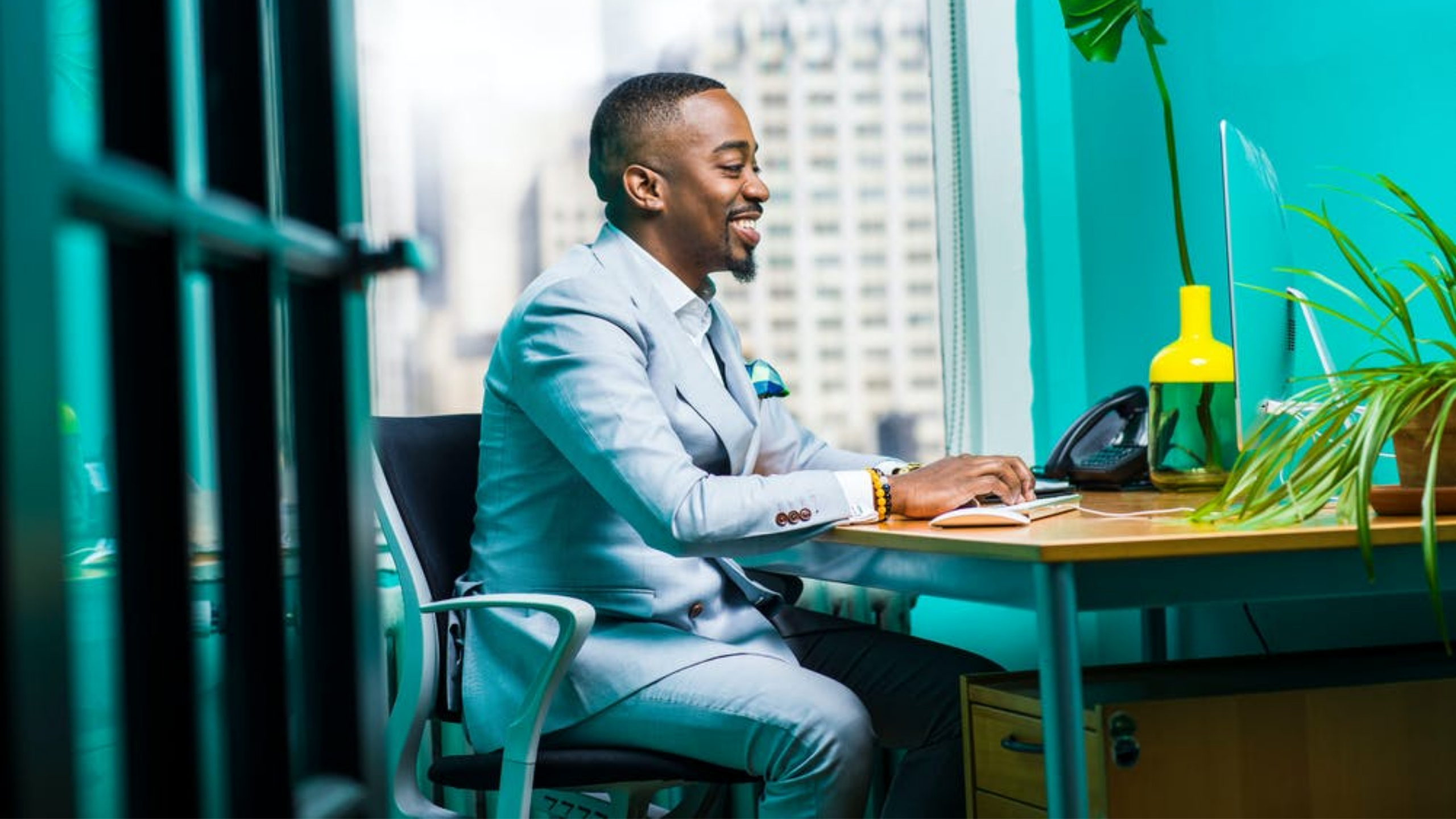 It's been almost a year since the pandemic took over all our lives, and work-from-home became the new normal. If you, like countless others, didn't have a dedicated office space when you got your work-from-home orders, you may have been stuck sitting at your kitchen table or lying in bed trying to get stuff done.
You've put up with your makeshift workspace long enough. It is time to give your back a rest and pick out a real desk chair that gives you the support your chair back in the office couldn't even dream of. You don't need a dedicated room to get your remote work situation sorted. All you need is a high-quality chair to set the tone.
Lumens has a wide variety of home goods, from lighting to high-quality office chairs. Click here to check out all the stylish, modern chairs they have for your new home office, or keep scrolling to see our top picks.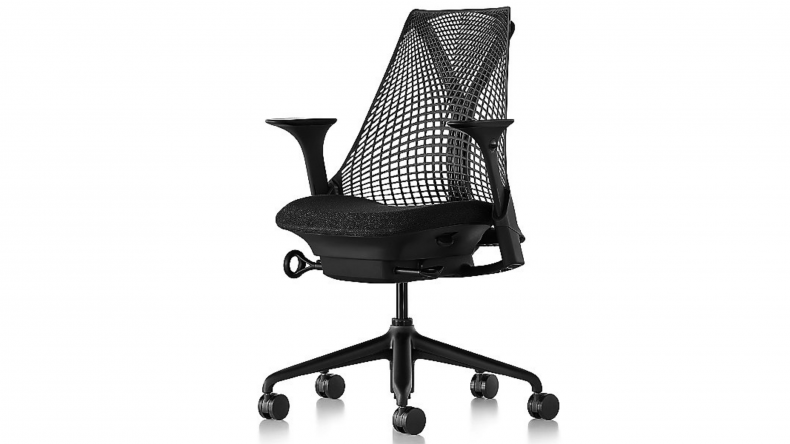 While it is called a basic work chair, this piece is anything but basic. The Sayl Basic Work Chair was designed by Yves Behar in 2010 for Herman Miller and inspired by suspension bridges. This chair's features include Standard Height-Range, a Tilt Limiter, Fixed Arms, and Fixed Seat Depth, along with a 5-star base for increased stability.
You'll get to sit in ergonomic comfort all day long while you work away. This piece is highly customizable, allowing you to pick between multiple chic colors for the seat cushion, back suspension, arm pads, and base.
Click here to buy it, starting at $545.00.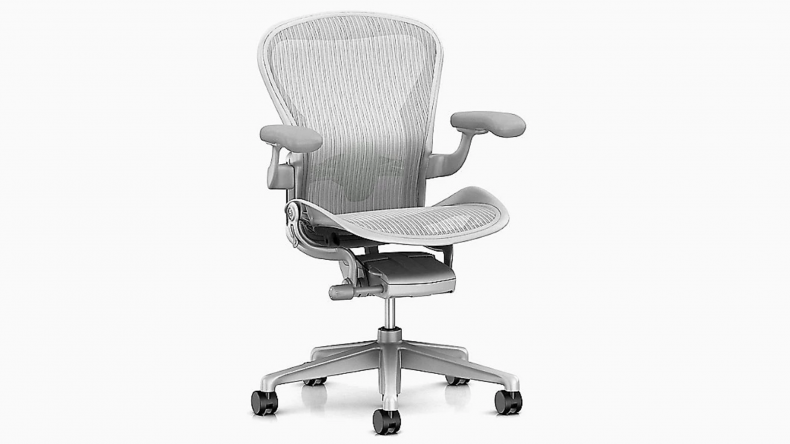 If you know your office chairs, this will be a familiar name for you. This design is one of the world's most familiar ergonomic chairs for working environments. It was designed to foster productivity and is highly adjustable to the user to get that perfect fit. The original design was reworked to offer an even better experience and is available in a variety of finishes and colors.
Click here to buy it, starting at $1,115.00.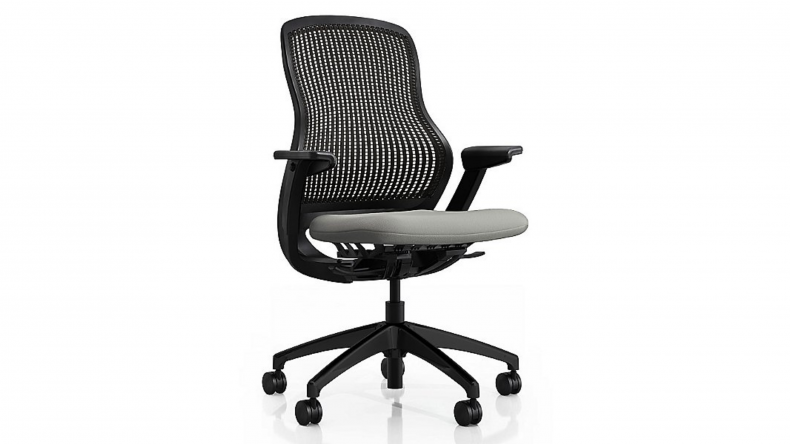 This modern office chair is ready to adjust to any and all of your comfort needs. It features adjustable seat height, arms, and lumbar supports. And that's not all; the elastomer Flex Net Back provides support and breathability, which means no more getting up with that uncomfortable back sweat stain! The seat cushion is available in nine colors, and the chair comes in various finishes, so you can customize it to your decor.
Click here to buy it, starting at $641.00.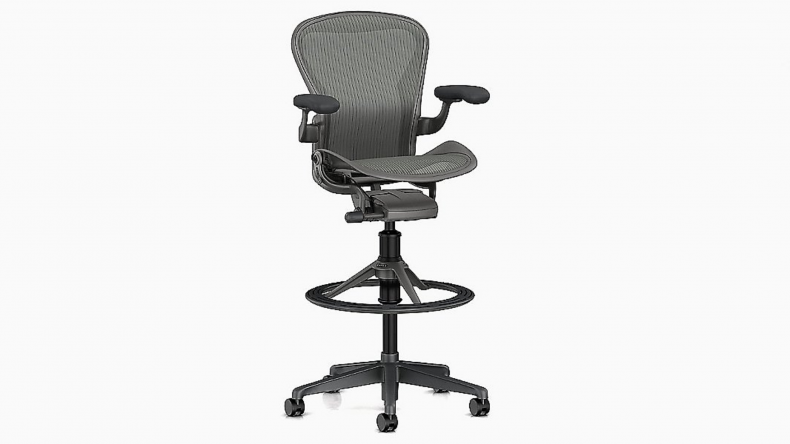 Take your office decor to new heights with this desk chair/stool hybrid. Just because you're raising your height doesn't mean you should sacrifice support. This chair allows adjustable sacral and lumbar supports for better posture and back comfort! This is a redesign of the 1994 counterpart, featuring new 8Z Pellicle material that offers incredible comfort and breathability.
Click here to buy it, starting at $1,125.00.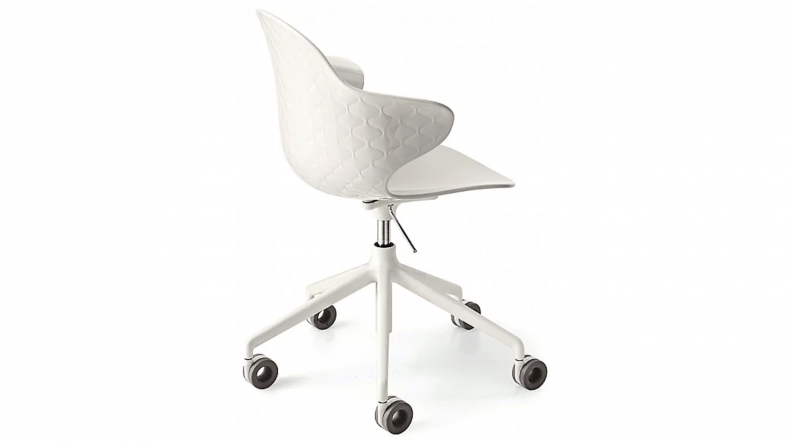 So sleek, so stylish! That is what everyone is going to say when they see your new office chair! It is the perfect combination of elegance and practicality, featuring a gas-lift function for adjusting the height and a convenient swivel mechanism. Additionally, the polycarbon seat is sleek and smooth. This subtly patterned chair is available in white or pale pink.
Click here to buy it, starting at $662.00.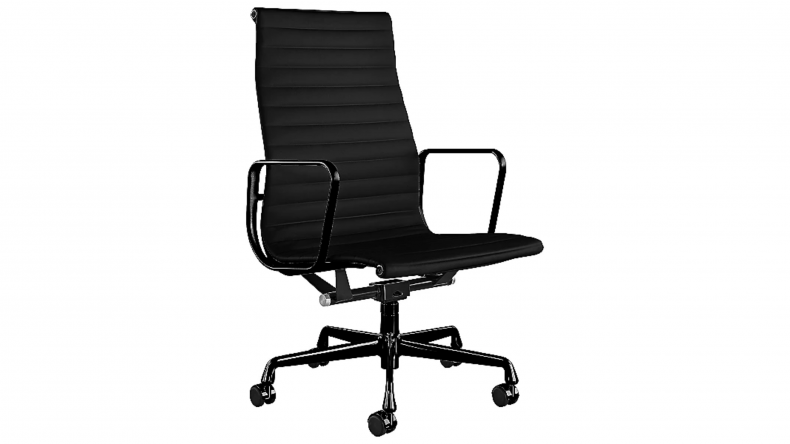 It's called an executive chair because you're going to feel like an absolute boss sitting in it! The original design was commissioned and released back in 1958 and has been highly sought after ever since. The graceful silhouette looks sleek in your office space, and the leather finish is available in 12 stylish colors to go with your decor. Say yes to beautiful design and ergonomic comfort!
Click here to buy it, starting at $1,945.00.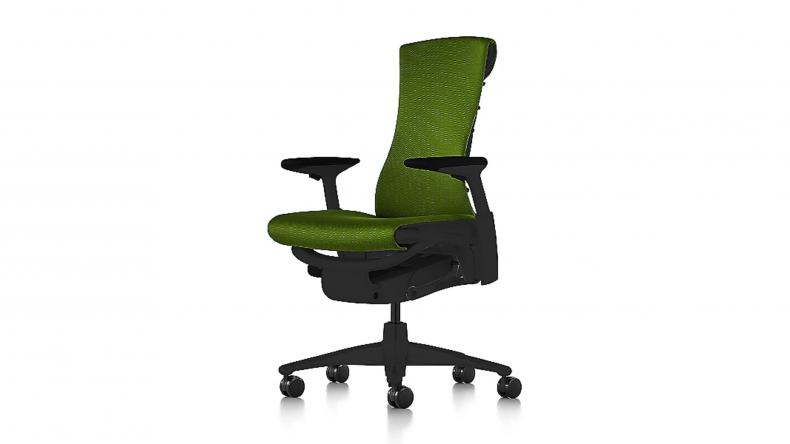 If you're looking for comfort and support in your office chair, look no further than the Embody Office Chair. This chair is just what the doctor ordered, in fact, over twenty physicians contributed their expertise to the design of this chair. It truly sets a new standard in pressure distribution, healthy movement, and natural alignment. If many doctors were involved in its creation, we're ready to put our back into it. It's also available in 16 different colors and multiple finishes for a customizable look.
Click here to buy it, starting at $1,295.00.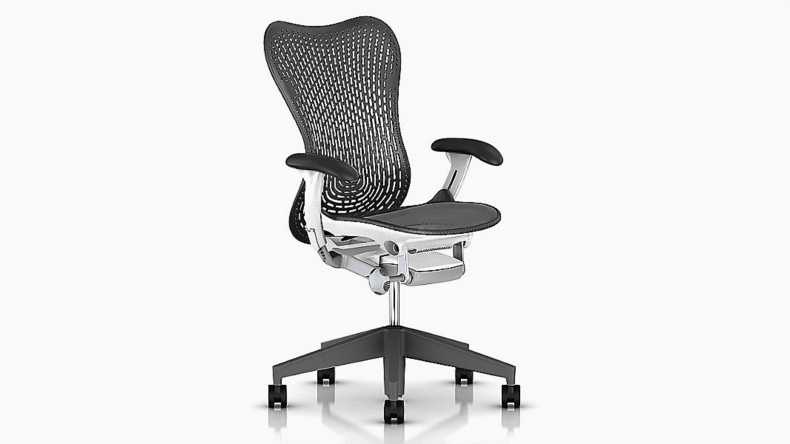 The Mirra office chair is back and better than ever. Its reinvigorated design features 70% more recycled materials than the original, so you can get all the support you need with less guilt. Speaking of support, the new Triflex back utilizes extremely durable polymer material with perforations for breathability, easy cleaning, and flexibility.
Click here to buy it, starting at $1,165.00.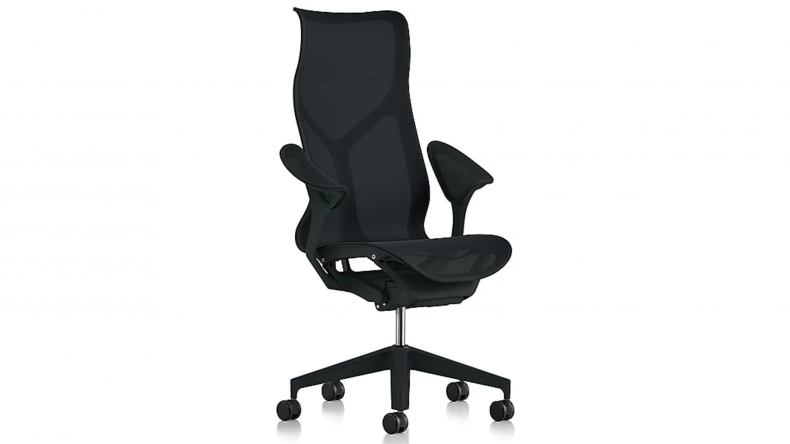 This is the elite choice for those that hate most chairs because with its smart design, you'll barely notice you're sitting. This chair has an intuitive auto-harmonic tilt that self-adjusts to give each user body stabilization from hips to ankles. The high back has everything you need to achieve total back and upper-thoracic support, while the leaf arms allow excellent elbow room, as well as ease of movement in and out of the chair.
Click here to buy it, starting at $1,595.00.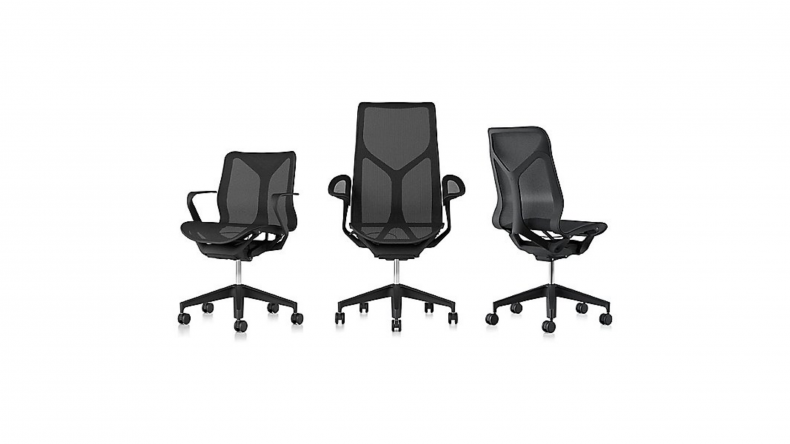 We just toted all of the Cosm High Back Chair's great features, but if that's not your style, the Cosm Low Back Chair has many of the same features with a sleeker design. You get the same intuitive auto-harmonic tilt for full-body stabilization, as well as incredibly breathable intercept suspension material. Each chair comes in one solid color, and you'll have six different options to choose from!
Click here to buy it, starting at $835.00.