Sponsored Article
Sunsoil Organic CBD Oils: Better Access & Better Prices Through Efficiency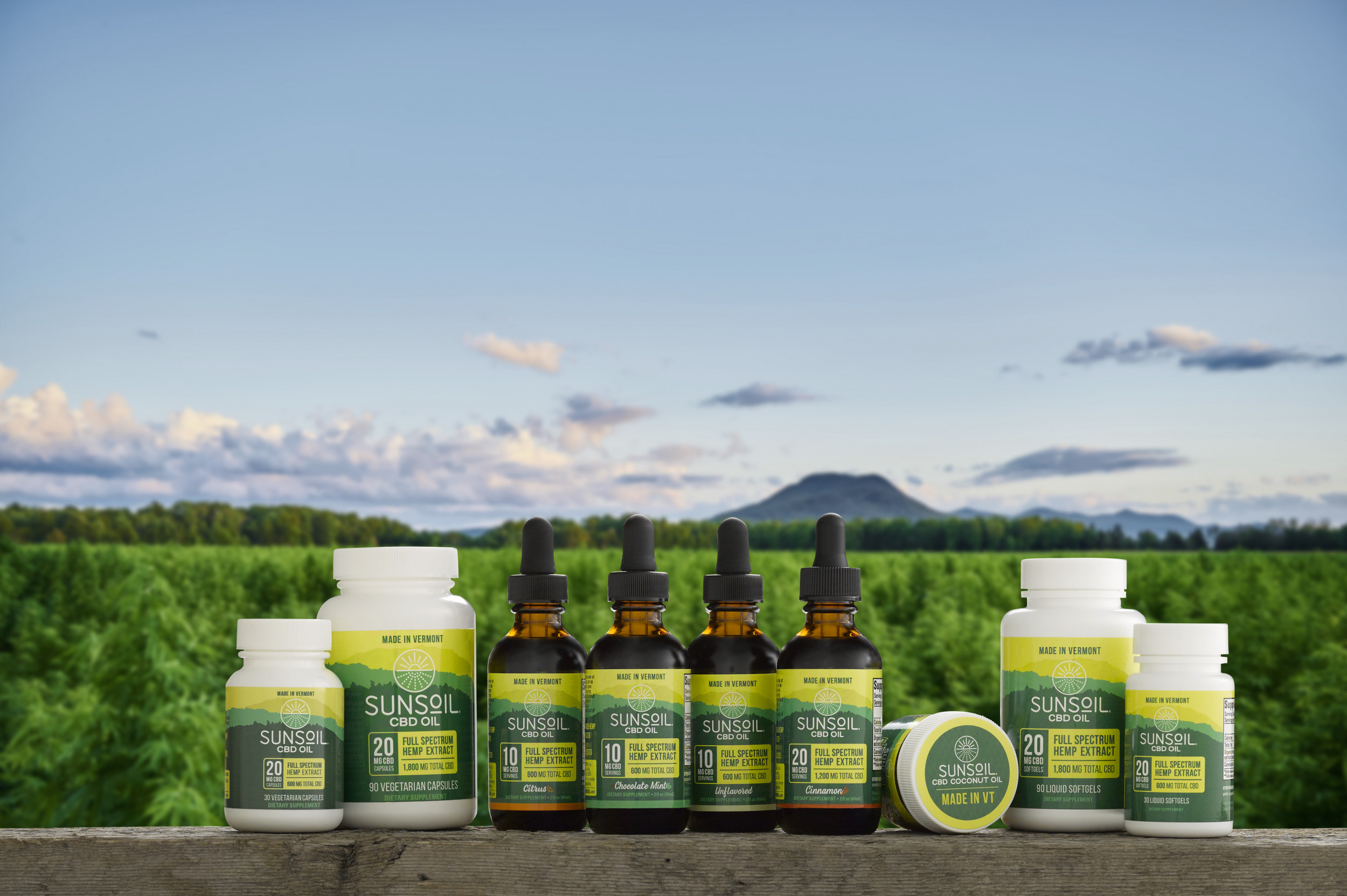 For those who take advantage, or would like to take advantage, of Organic CBD oils there is a company that brings greater access and better prices. Sunsoil CBD oils are 100% organic and they use no harmful chemicals making their products. They founded their company out of a desire to affect positive change in the industry and disprove the idea that price always determines the quality of CBD items.
Sunsoil has gotten bigger over the years but continues to put people above profits. Their price of 5¢/mg remains one of the lowest in the country, and they're working to make this price even lower. They have several new initiatives coming soon that will ensure the continued production of high-quality organic CBD products that will be more accessible to everyone.
Sunsoil grows all their hemp in Vermont because of its strong ties to the agricultural community, and their nutrient-rich land that produces some of the highest quality crops. The practical, resilient, and pragmatic values of farmers in Vermont are the backbone of their operations. They custom breed their seeds, allowing them to grow plants that will thrive in Vermont's ever-changing climate conditions. The results are rugged, hardy plants growing up to eight feet tall during the peak of harvest.
Sunsoil doesn't use pesticides, GMOs or synthetic toxins for pest management. They prefer to let nature do the work for them. They plant cover crops to help with this process using white clover, red clover, and rye. Constant care is the other half of this formula, and there are many man-hours spent by farmers on watering and weed control.
Sunsoil extracts oils from their hemp plants naturally. They have pioneered this natural extraction process, known as lipid infusion, that uses organic coconut oil, heat, and pressure to produce the precious oils. The result of this is a full-spectrum, whole-plant, organic CBD oil. Sunsoil tests every batch of product for purity and potency at multiple points throughout the production process, and they have three Independent Standard Organization (ISO) labs ensuring product reliability. The company posts the lab reports on their website, and for each batch of product, customers can get the report by getting the batch number off the back of the product label and accessing the website. This makes it easy to see how pure your product is.
Accessibility is key at Sunsoil, so if you find yourself a frequent user of CBD Oil, try a subscription and get it delivered to your doorstep whenever you choose and get 20% off each order! They are also hosting CBD refill events where the price for products is 2¢/mg. Only select stores throughout the United States host refill events, 15 stores so far, and they have sold over 3,000 bottles of product. This year, they hope to grow the refill program nationwide.
Reliability and affordability are at the heart of all Sunsoil Organic CBD products, and right now all their items are 50% off for the whole month of February, so get your product now. If you like using CBD oils, or maybe just want to give this organic product a try, then this is an offer you don't want to miss.
flexoffers
These products are not intended for use by persons under the age of 21. It's important to consult your doctors with any medical concerns, and before making any changes or adding supplements to your health plan.