Sponsored Article
These $14 Satin Pillowcases Have Over 95,000 5-Star Reviews - Here's Why People Love Them
This Is Why Bedsure Satin Pillowcase Is A Smart Purchase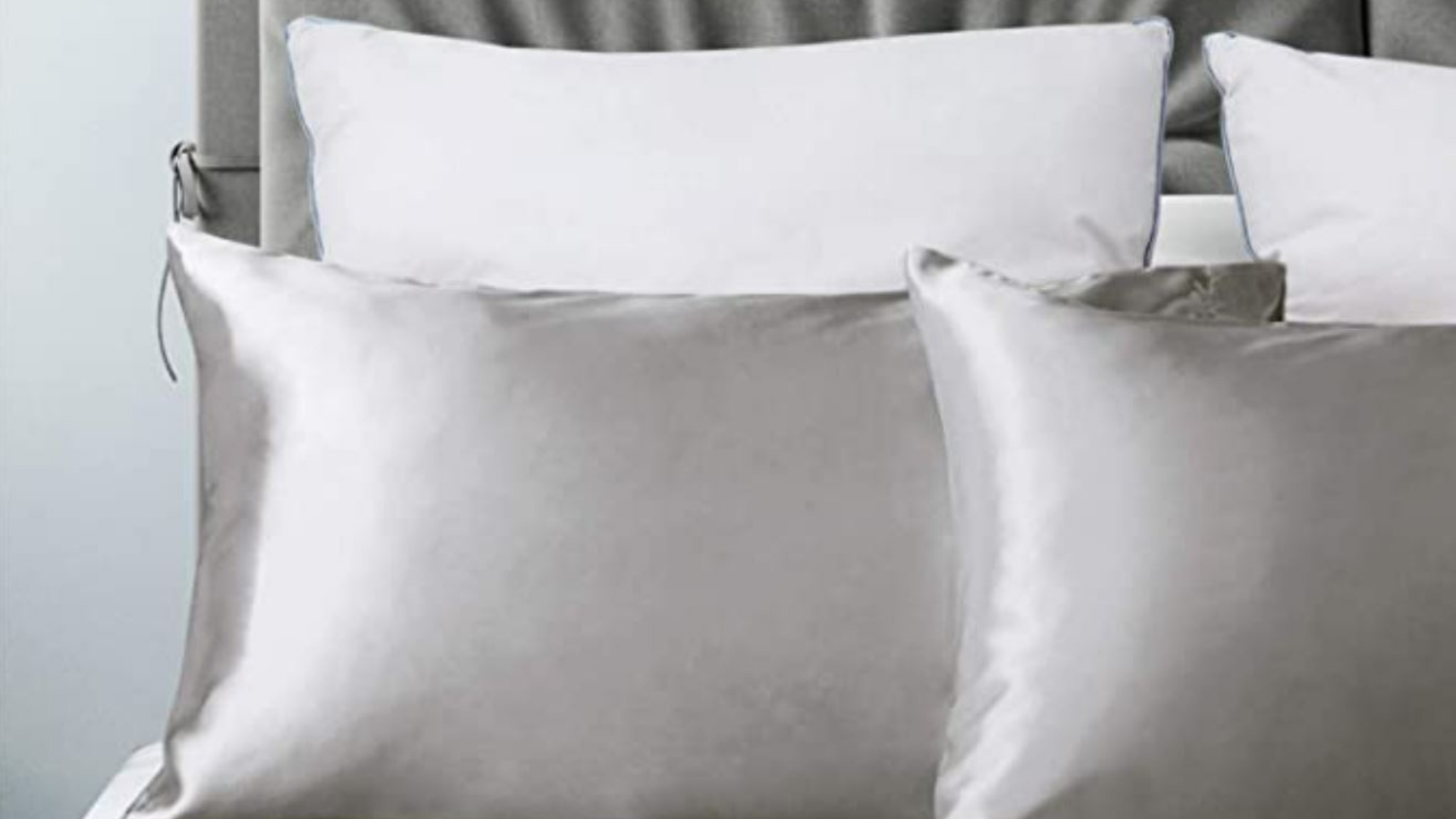 We know how important it is to invest in a high-quality mattress. How comfortable you are when you sleep at night influences how well-rested and refreshed you'll feel in the morning. But the thing is, it's not just a good mattress that you need to invest in. You also want to be mindful of the little things that make a huge difference, like how a pillowcase feels on your skin.
Some of us rarely notice the effect that a pillowcase has on our quality of sleep. As long as the pillow is covered, we're good, right? Well, that just won't do for the thousands of customers who have tried this $14 satin pillowcase!
Over 95,000 customers have given this high-quality yet super affordable pillowcase a 5-star review. After reading why people love them so much, we concur that your pillowcase's quality affects the quality of sleep and how you feel when waking up. Here's why over 95,000 customers love the Bedsure Satin Pillowcase.
Why The Bedsure Satin Pillowcase Is A Smart Purchase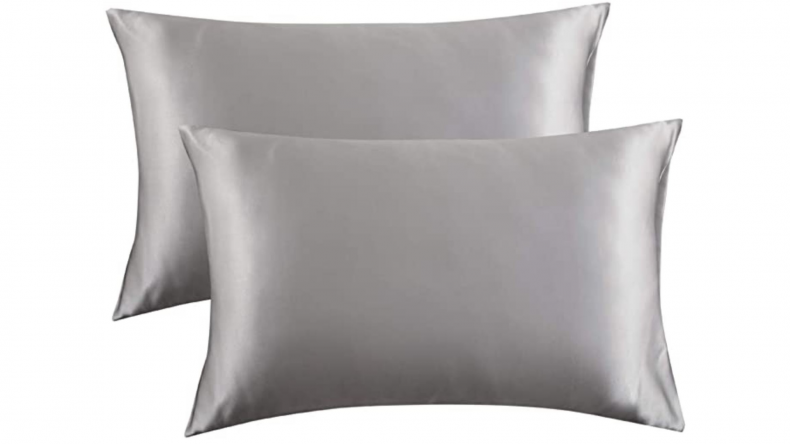 Sturdy & Durable
The Bedsure Satin Pillowcase is made of 100% polyester satin. Satin is not a material but is a type of weave. This means that satin does not necessarily have to be made of silk. Satin can be comprised of either polyester, silk, or a combination of the two. The difference is the sturdiness and durability of the material. Since the Bedsure Satin Pillowcase is made of 100% polyester satin, you get a longer-lasting satin pillowcase that is equally smooth and soft to touch.
Machine Washable
The thing about satin pillowcases made only from silk is that they require extra sensitive care. They either need to be hand washed or placed inside another pillowcase to protect the material from tearing. Further, putting a silk-satin pillowcase in the wash requires a delicate cycle setting with a maximum temperature of 30 degrees Celsius or 86 degrees Fahrenheit. This means that whenever your silk-satin pillowcase needs cleaning, you need to wash it separately. The Bedsure Satin Pillowcase is not only long-lasting, but it's also machine washable without the fuss! When it's time to wash, just include the Bedsure Satin Pillowcase in your usual laundry. Getting a freshly laundered satin pillowcase is that easy.
Feels Comfortable In Any Climate
You may not have noticed this, but some fabric pillowcases feel extremely uncomfortable during summer. When the weather is hot, your pillowcase is also likely to store the same temperature. You know that the bed feels hot and uncomfortable, but we bet you didn't know that your pillowcase's material is also a factor. Because it's made of 100% polyester satin, the Bedsure Satin Pillowcase is resistant to temperature lock. In fact, polyester satin keeps your head feel warm when the weather is cold and cool when the temperature is hot! The result? Restful sleep in a comfortable climate.
Soft & Silky
Don't you just hate it when your skin touches the pillowcase, and it just feels so rough? Some pillowcases can feel extremely uncomfortable sometimes, especially if they have already been used and washed for years. The material starts to deteriorate, so you're left with a pillowcase that just serves to protect the pillow itself but not your skin. Replace these old pillowcases with the Bedsure Satin Pillowcase for a soft and silky feel for years to come! It's a satin weave, which means that even in wear and tear, you won't have to worry that it will start to feel rough to the touch.
No Facial Sleep Lines
You're not the only one who has woken up one morning, looked at the mirror, and found annoying facial sleep lines. Sure, these sleep lines disappear sometime after you get up from bed, but some skin types can get skin irritation from the friction of rough material. The Bedsure Satin Pillowcase protects especially sensitive facial skin from facial sleep lines, the development of wrinkles, and other facial skin issues that might be aggravated due to an otherwise silky-smooth fabric! If you sleep on your side or on your stomach, we're pretty sure you know how helpful it would be to rest your face on a satiny pillowcase. Get your very first Bedsure Satin Pillowcase right here, for only $14.
No Hair Friction
Sleeping with your hair loose makes it vulnerable to too much friction. As you switch sleeping positions through the night, your strands keep contact with the pillowcase. Cotton pillowcases may seem soft and comfortable enough for you to sleep, but you might often wake up with frizzy hair because the material is not soft enough to prevent friction. The Bedsure Satin Pillowcase is silky and smooth enough that you can switch sleeping positions and experience zero hair friction. Wake up with frizz-free hair that is easier to brush and untangle.
Envelope Closure
One of the features that we look for in a perfect pillowcase is its ability to stay put throughout the night. Some of us change sleeping positions so often that upon waking up, the pillowcase is barely covering the pillow! This is why we love the Bedsure Satin Pillowcase. It has an envelope closure that makes sure your pillow stays covered 24/7, no matter how often you switch positions when sleeping. This adds sleep quality because you don't have to keep waking up, distracted that your pillow is falling out of your pillowcase! The small details matter, and so does this small but really important feature.
Aesthetically Pleasing
It's not the norm to make your bed look as beautiful as possible. After all, you're the only one who's going to see it. If you're only at home on the weekends and at night when you get home from work, you barely even see your bed. This is why the bare minimum we can do is to replace the bedsheets, pillowcases, and blanket with whatever freshly laundered stash we get in the closet. Well, in case you don't know it yet, let us tell you now that waking up and going home to an aesthetically pleasing bed does wonders! For others, a beautifully arranged bed makes them feel more organized and in control of life. The Bedsure Satin Pillowcase adds a minimalist, refreshing vibe to your bedroom. Wake up in style and go home to an Instagram-worthy bedroom.
Where to Get The Bedsure Satin Pillowcase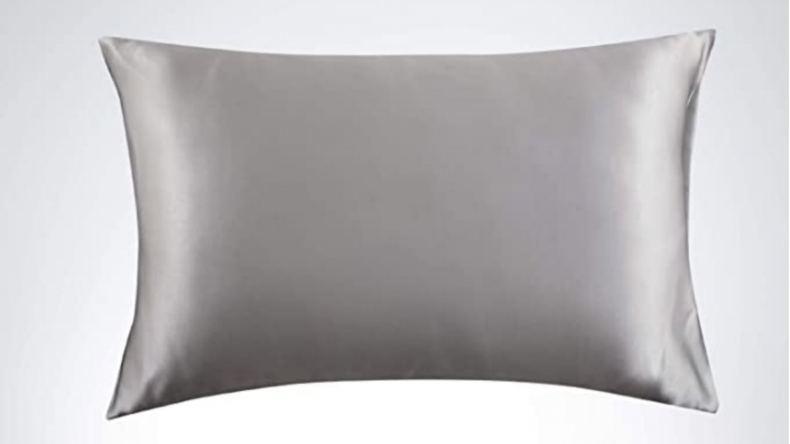 Over 95,000 customers have given the Bedsure Satin Pillowcase a 5-star review right here, on Amazon. Customers love the product because of all the features we mentioned above.
Choose from a variety of colors, from a sweet-appeal rose taupe to a romantic-vibe burgundy! It also comes in different sizes, which means you can cover your different pillows with matching colors!
For only $14, a high-quality satin pillowcase can't get better than this.