Sponsored Article
These Anti-Aging Creams Have 9,000 5-Star Reviews - Here's Why
Time to say goodbye to the signs of aging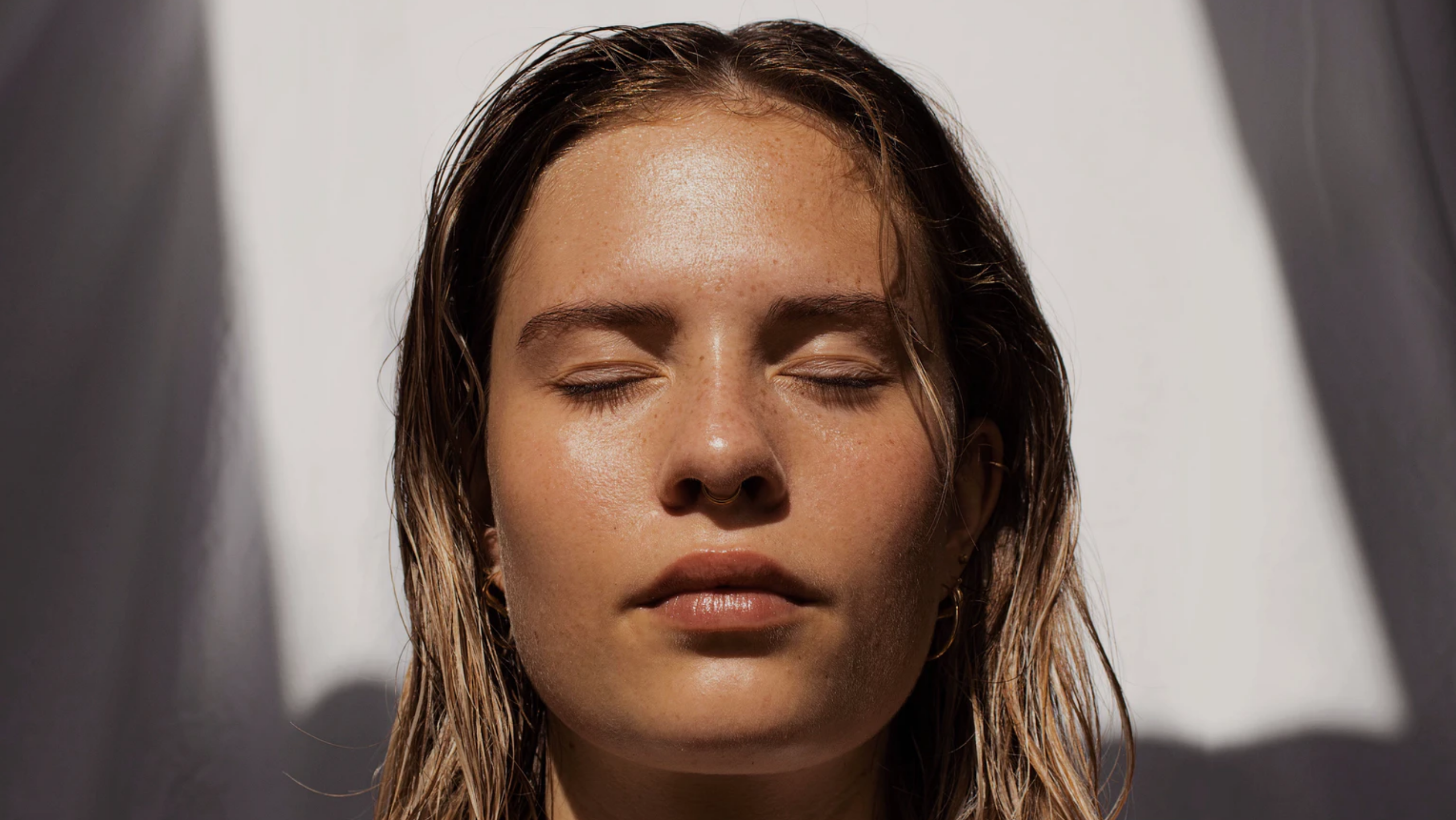 Dealing with stress can definitely take a toll on you. A recent study published by the National Center for Biotechnology Information confirms that the increased levels of cortisol prevent collagen and elastin production, causing fine lines and wrinkles. Fortunately, although aging is inevitable, there are ways to hide and delay its effects. Anti-aging creams are a good start, and the thousands of positive reviews on these products will convince you to start maintaining that youthful glow!
Say Goodbye to Wrinkles With These 5-Star Rated Creams
Finding the right product might be a struggle, so it's best to hear what others have to say about it. These products from Amazon are tried, tested, and sworn by thousands of users so you can look forward to seeing results in no time!
L'Oreal Paris Revitalift Moisturizer
Price: $17.22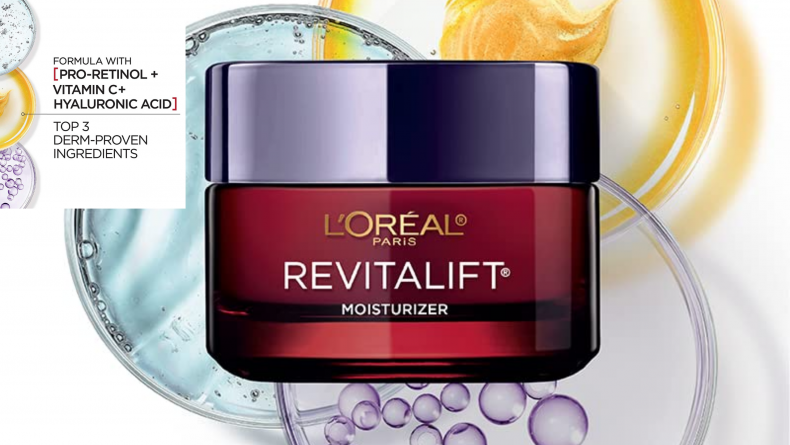 Why You Need It: This holy grail contains retinol that promises to fight off the different signs of aging in just one week! The mix of pro-retinol, hyaluronic acid, and Vitamin C will keep your skin firm, hydrated and radiant, helping you effortlessly achieve your glass skin goals. You can use it as a makeup primer in the morning and as a night cream to let your skin recover. The retinol will create a smooth layer on your face.
What people have been saying about it: "I had gotten a 15-day sample from L'Oreal when they were running a big campaign for this product. I really was very taken with the feel of the cream itself, the smell, as well as the way it goes on your face. A little goes a long way. More importantly, I saw a striking difference in how my skin looked, even after the first use. Since then, there have been a couple of times when I had forgotten to apply it before putting on my makeup and the difference was really noticeable (to me anyway). This cream plumps out the skin and gives a smoother appearance." - Rebecca Gavin
Get the L'Oreal Paris Revitalift Moisturizer now while it's on sale for only for $16.54!

L'Oreal Paris Collagen Moisturizer
Price: $8.98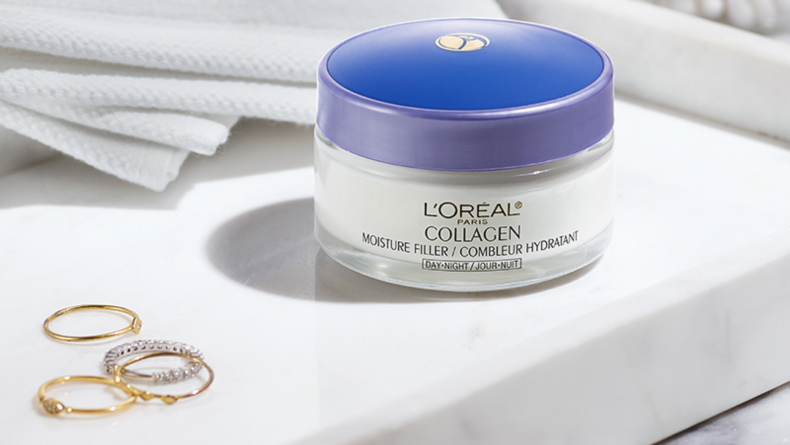 Why You Need It: Dehydration is one of the main causes of wrinkles, but this day and night moisturizer can solve that problem for you! Within mere weeks of using this non-greasy cream, you can bid those wrinkles goodbye. It is safe for all skin types, too, with the lightweight formula giving you a barely-there feeling.
What people have been saying about it: "I'm a very critical person and I must say this L'Oréal has killed it with this cream. It actually makes my skin feel tighter without the feeling of discomfort. The moisture in the cream really does want it says, it acts as a filler! And I can definitely tell the difference. This is going to be a part of my daily routine and I'm happy to say that it will be a part of my life moving forward! There was nothing I didn't like." - Moriah
Enjoy 10% off when you buy the L'Oreal Paris Collagen Moisturizer now!
Neutrogena Rapid Wrinkle Repair
Price: $22.77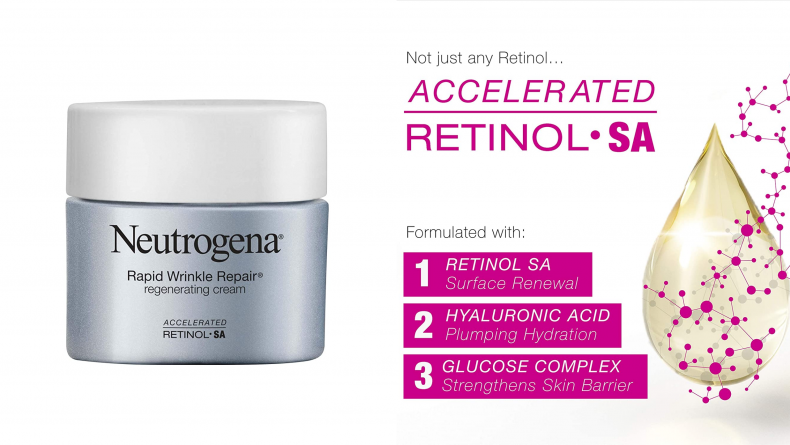 Why You Need It: The accelerated retinol SA in this moisturizer promises to give you faster results for younger-looking skin! The glucose complex on it helps the accelerated Retinol SA in jumpstarting your skin's regeneration process and expedites the disappearance of wrinkles. Combined with hyaluronic acid and other replenishers, using this moisturizer twice a day on your face and neck will prevent the signs of aging from seeing the light of day!
What people have been saying about it: "THIS WORKS. After 2 weeks the wrinkles around my mouth & eyes are literally being erased. My skin feels completely different. There is a bit of stinging and flaking the first week. STICK WITH IT. It will go away after a few days just like it says on the jar." - JJW
Enjoy 15% off when you order the Neutrogena Rapid Wrinkle Repair today!
Olay Regenerist Night Recovery Cream
Price: $22.48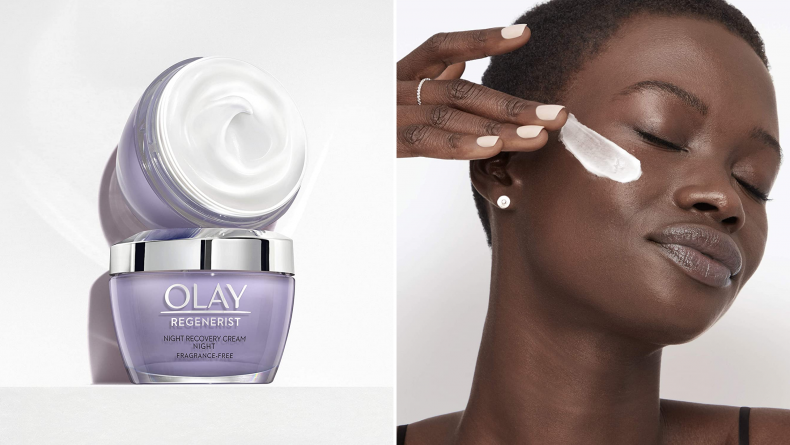 Why You Need It: Not everyone has the time to do their skincare in the morning, and that's where Olay Regenerist can help. Nighttime is when your skin works overtime to recharge and recover, and this moisturizer will help you do the work with less effort. Its combination of amino-peptides and Vitamins B and E will ensure that you wake up to younger-looking skin as it does the work as you sleep!
What people have been saying about it: "Love this product! Recommended by dermatologists as the next best line of beauty regime products if you can't afford the top of the line type. I use this sparingly, a little goes a long way, perhaps this is helpful to these reviewers that complained about it not all being absorbed. Also use Regenerist eye cream, no more dry, crepey eye skin when applying makeup. I also use the serum, & moisturizer with SPF 30 in the morning." - Turquoise
Get the Olay Regenerist Night Recovery Cream now for only $22.48!
Kleem Organics Advanced Retinol Moisturizer
Price: $26.97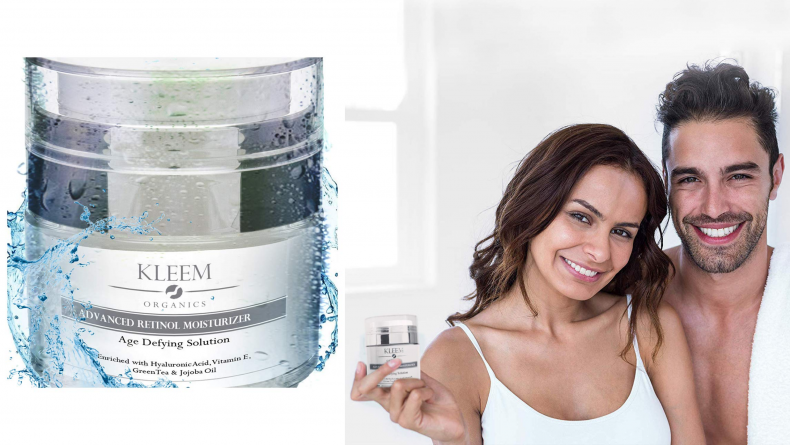 Why You Need It: Kleem's Age-Defying Solution works for both men and women, letting you and your partner look like you've found the fountain of youth! The all-organic mix of retinol, hyaluronic acid, green tree, jojoba oil, and Vitamin E promises to work on hyperdrive to keep your skin hydrated and blemish-free. It is also amazingly lightweight for protection without any greasy feeling.
What people have been saying about it: "I never write reviews about products I have purchased; however, I am impressed with this Kleem anti-aging retinol moisturizer. I have been applying it day and evening for almost two weeks and have actually seen a difference in my skin. I have fair skin with some freckles. Since using this product, I have noticed a more even skin tone and wrinkles around my eyes have somewhat diminished. I am pleasantly surprised. Great product and great price. I have tried many face products in my 67 years, and I like this the best!" - Sandra
Enjoy 23% off when you buy this moisturizer today!
RoC Retinol Correxion Deep Wrinkle Night Cream
Price: $16.21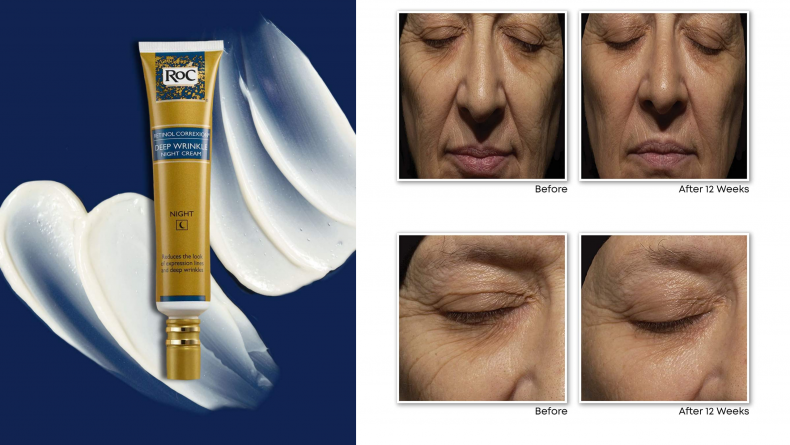 Why You Need It: Like the Olay Regenerist, this moisturizer will work as you sleep, letting you wake up looking younger. This all-in-one treatment cream can reverse the effects of aging, making deep wrinkles go away with regular use. The retinol in it will keep hormonal imbalance at bay, too, making your skin plump and blemish-free in no time!
What people have been saying about it: "I LIKE this stuff! I've bought three tubes over a period of 2 years-the small tube goes a long way. I usually use it morning and night. I'm a middle-aged female and can definitely see a decrease in lines on my forehead, around my eyes, and sides of my mouth. I've bought a ton of products on Amazon and this is my first review of a product because it's a face cream that actually works for wrinkles, for me. I have sensitive skin and can't tolerate Neutrogena products because of something in their formula. This might not work for everyone, but I recently received the best compliment ever: someone I hadn't seen in 10 years said I looked exactly the same, hadn't aged at all! And it was in a hospital setting where everyone looks sick! I'll take it!" - Joyce E.
Enjoy 19% off when you buy this night cream today!
RoC Retinol Correxion Eye Cream
Price: $17.92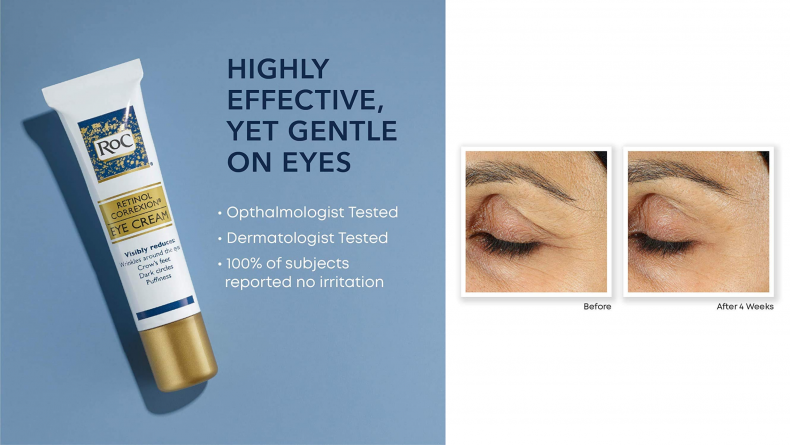 Why You Need It: While wrinkles also appear on the forehead and cheeks, the most noticeable wrinkles are seen around the eyes. Smiling may release endorphins, but it also creates crow's feet, which isn't exactly pretty. Massaging your eye area with this treatment cream will make that disappear along with other eye problems like dark circles puffiness.
What people have been saying about it: "Best eye cream I've ever tried, hands down. I've tested a bunch and this one doesn't burn my skin and I feel like it has helped fade wrinkles and keep skin hydrated. I'm 29 and started seeing soft shallow lines on the corners of my eyes a couple of years ago - I can't find those lines anymore, after a year of using this." - Amy F.
Get a 14% discount when you buy the RoC Retinol Correxion Eye Cream today!
LilyAna Naturals Retinol Cream
Price: $22.99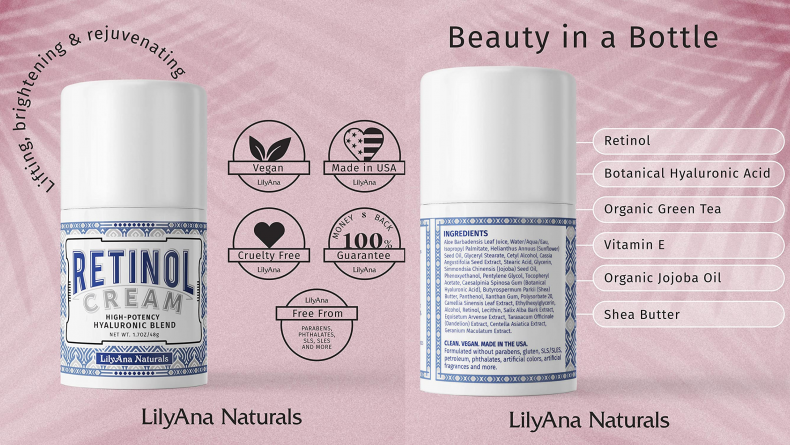 Why You Need It: The purity of every single organic ingredient in this cream will give you optimal results with maximum potency. Its moisturizing formula includes aloe vera, jojoba oil, green tea, hyaluronic acid, Shea butter, and Vitamin E, ensuring that you get a natural youthful glow. Retinol, on the other hand, ensures that you age like fine wine without irritation. This cream works to keep your skin wrinkle and blemish-free, and is also lightweight for that non-greasy, smooth feeling!
What people have been saying about it: "Turning thirty in a few months and trying to stop time now and/or put my thing down, flip it and reverse it to my youth. So far--so good! I've been using this for 1.5 weeks and I'm noticing a difference in my overall skin texture and color. Still waiting on the undereye darkness and lines to improve, but I'm impressed with the progress in such a short time! It's a thick cream, but very light-weight when it's on and I haven't been dry or irritated." - Megan K.
Buy the LilyAna Naturals Retinol Cream now and get a whopping 23% off!
Maryann Organics Day & Night Anti-Aging Collagen Cream
Price: $23.89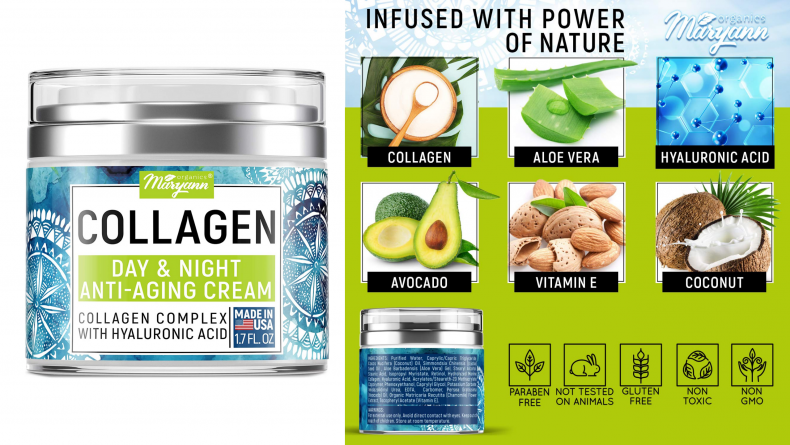 Why You Need It: The powerful mix of pure collagen and hyaluronic acid in this product will help regenerate your skin cells to prevent fine lines from sprouting up. Its non-greasy formula will make easily seep through your pores, ensuring your face gets all of the good stuff with every use. You'll never have to worry about dull-looking skin as the aloe vera and Vitamin C will give your skin the energy shot it needs for an effortlessly radiant glow.
What people have been saying about it: "I saw results the very first time that I tried it. It has taken away my starting crow's feet from years of welding. This is an amazing product. People around me are ordering it. I am very happy that I was able to find this cream and get my youth back." - Liz Rodriguez
Order this cream now and get a 15% discount coupon for your purchase!
Egyptian Magic All Purpose Skin Cream
Price: $31.99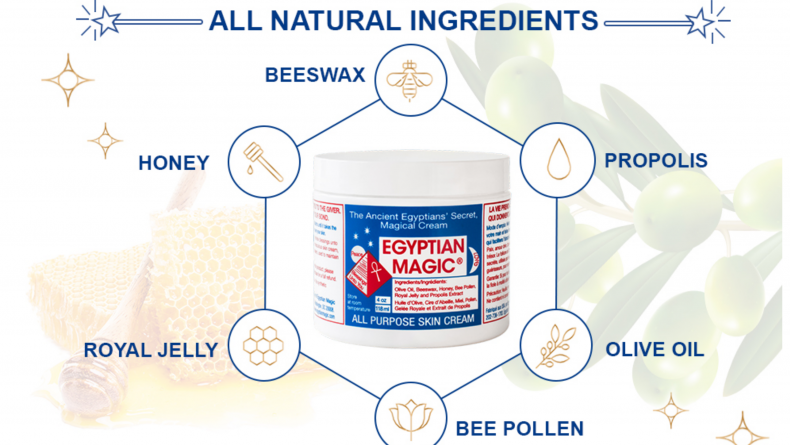 Why You Need It: The name (literally) says it all: this all-purpose skin cream is the gift you've been waiting for from the Egyptian gods. Believed to be used by our ancient ancestors; its mix of olive oil, bee's wax, pollen and propolis, royal jelly, and honey is a tried and tested way to fight off any impurities. If you can have one cream to solve all of your skin problems, why wouldn't you take it?
What people have been saying about it: "Egyptian Magic Cream makes my complexion look so healthy, youthful and I have a natural glow! I have gotten so many compliments on my glowing complexion. I slather it on my face, eyelids, lips, elbows, legs, knees & even my chest! It just feels so good & makes my skin look so good. I have been using Egyptian magic cream for about a year. I have gotten so many of my family & friends hooked on Egyptian Magic Cream! I usually don't give reviews like this with so much detail, but I just love this stuff so much! I need Egyptian Magic Cream in my life!!!" - Sasha DeSantos
Enjoy 11% off when you order this skin cream today!
While you can't stop time, you can make it work to your advantage and age gracefully. Finding the perfect anti-aging cream will not only keep those awful wrinkles at bay; it will also hide any haggardness, letting you look ready for anything every day.