Sponsored Article
These Are the Best Cities to Retire to and Find Love
Single, Retired, and Looking to Start a New Chapter in Your Life?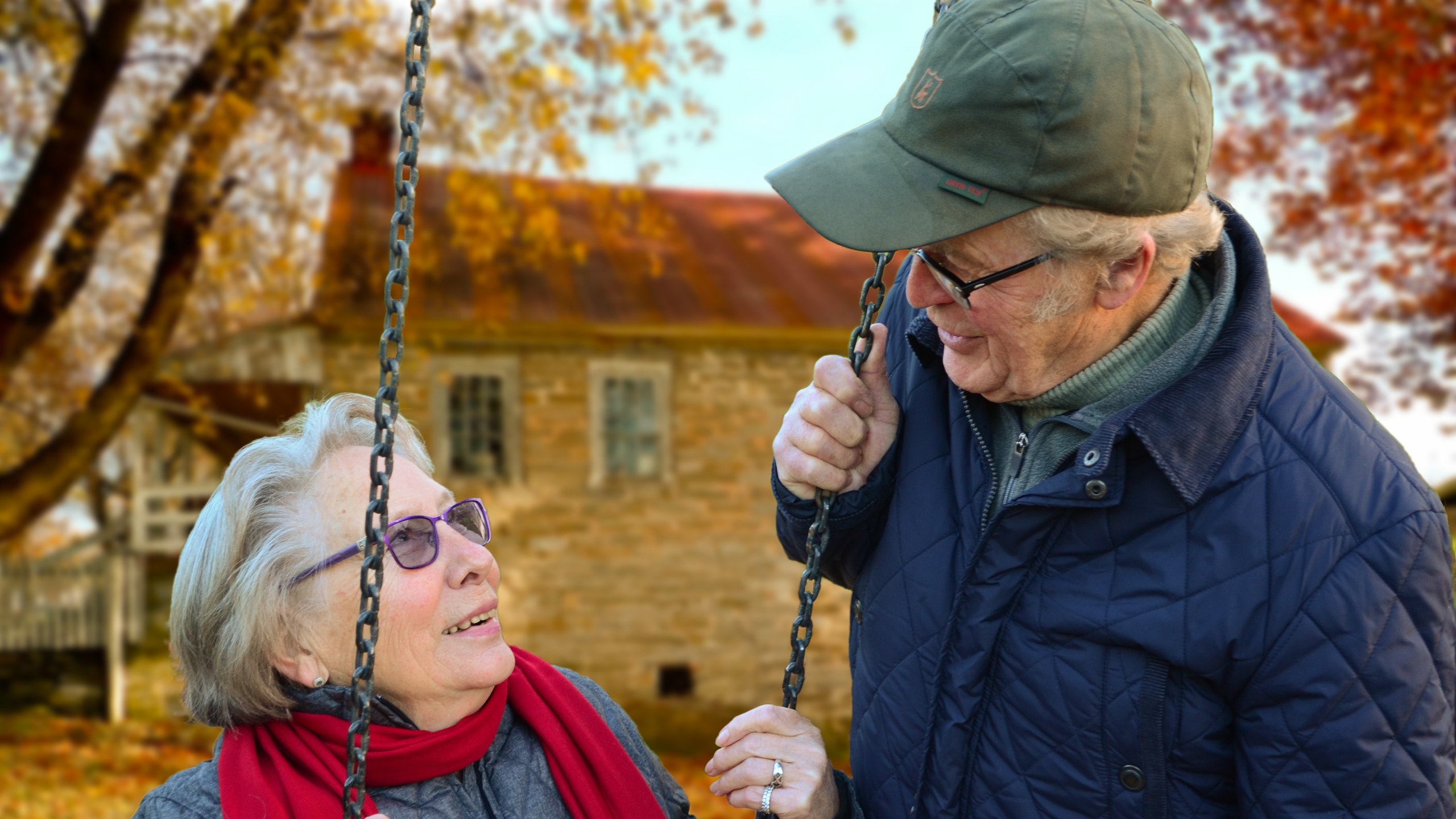 Anyone who's referred to retirement years as the twilight years of their life might be looking at a glass half empty instead of full. Yes, you're not as young as you used to be, but you're still able to make new memories and go on a new adventure—and if you're single, what better way to share those memories than with someone you love?
You're never too old to be charming or be charmed by someone else! You may look more mature now with graying hair and wrinkles on your skin, but these features don't make you any less attractive to any other single retiree on the lookout for love. If you feel like you met someone a couple of decades too late, the other might be thinking that they met you at just the right time, so don't sell yourself short!
Retired From Work, But Not From Love
If you're looking for a place where you can start this new chapter in your life—as well as find a new love of your life—here are the top cities to spend your retirement years in and hopefully engage in a meet-cute with a budding love interest!
1. New York, NY
Even in your senior years, there's one quote from Sex and The City that still rings true: "Women come to New York in search of the two Ls: Labels and Love." As the most bustling city in the country (if not the world) and a melting pot of world cultures, the Big Apple is a thriving metropolis with over one million seniors residing in its five boroughs. The city has even pledged over 59 initiatives in helping improve the living conditions of its senior residents, including the Age-Friendly Neighborhoods Initiative that aims to improve the quality of life of its aging population.
2. Largo, FL
Not to be confused with Key Largo, like in The Beach Boys' hit song "Kokomo," Largo borders Tampa Bay, just northeast of Florida. The state is already known as one of the best places to retire in because of its warm summers and mild winters. However, Largo is appealing to retirees due to its low crime and poverty rates. Moreover, 30% of Largo's residents are seniors aged 65 or older, 84.1% of whom are retired, which means you're likely to bump into residents who are in the same life stage and social status (i.e., single and looking for love) as you.
3. Denver, CO
Colorado is known for its many national parks and natural attractions (The Rockies, anyone?), which is why it's a no-brainer for those in their retirement years who are interested in the outdoorsy lifestyle to make it their home state. Colorado was also named the Best State for Aging in 2017, and the state boasts of some of the best healthcare coverages for seniors in the country. Plus, its 245 days of sunshine are hard to beat!
4. New Bedford, MA
If you'd like to lay low during your golden years, New Bedford is a coastal city with a small-town vibe. The historical city was one of the busiest fishing ports in the region, especially when whaling was a booming industry. Despite being right next to the ocean, New Bedford's winter season is relatively mild, while its summers are cool and comfortable. In addition, the city boasts a low median rental rate (about $853), a high number of physicians in the city, and low poverty and crime rates.
5. Austin, TX
Aside from being one of the fastest-growing cities for younger generations, Austin is also a promising destination for people 55 years and older. As a state capital, Austin offers a thriving culture with diverse cuisines, outdoor activities, and music concerts, so you're never bound to run out of plans. The city also passed an age-friendly action plan and the AustinUP community as opportunities to enrich the lives of its senior residents.
6. The Villages, FL
The Villages is an easy choice for seniors, especially since it's specifically for the aging and retired community. If you're single, you might have the chance to meet the love of your life in your own backyard, just like a Netflix rom-com! Located an hour north of Orlando, The Villages offers a ton of sports and recreational activities (read: date ideas), each having its own clubs and leagues where you can meet new friends and, yes, even your next beau.
7. Warwick, RI
Warwick is a historical site for key turning points that led to the American Revolution (including the Gaspee Affair) and home to historical figures that led significant war campaigns during the Revolutionary and Civil War. With a population of 80,000 residents, 22.7% of whom are 65 or older, Warwick is an appealing location for retiring seniors because of its mild climate, rich history, and preserved New England architecture. Though it may seem like a bustling city with a large population, Warwick has quiet and cozy corners around the city with tree-lined streets, warm cottages, and a slow pace that most seniors can appreciate.
8. Sun City, AZ
Like The Villages in Florida, Sun City is more of a retirement community than an actual city. If you love cold weather, you might have a hard time adjusting to the climate, but you'll be sure to warm up to the company you'll meet. There are myriad outdoor activities you can plan in Sun City, and you can even invite friends you've met from the active singles social club! They frequently organize potlucks, game nights, and other hangouts to expand your social circle where you can, perhaps, find your new budding lover.
9. Pittsburgh, PA
It might not seem like it at first glance, but Pittsburgh is a bustling town with senior-friendly residents. The local scene isn't too shabby either, with 125 golf courses, city parks, safe neighborhoods, and free public transportation for its senior residents. What's more, the city has a bounty of social groups for people over 50 that meet up in-person or virtually to connect over shared interests.
10. Palm Springs, CA
Ask any millennial what comes to mind when you say "Coachella," and they're likely to say something along the lines of "festival, party, music, and art." However, for those over the age of 50, Coachella might just refer to Coachella Valley, where Palm Springs is located. It's also famously known as one of the top retirement communities in the U.S.! If you spent most of your life behind a desk, Palm Springs will encourage you to spend more time in the outdoors during your retirement years! Here, you can explore over 100 golf courses, hiking trails, and occasional street fairs where you can meet and get to know a new love.
Modern Tech For Modern Love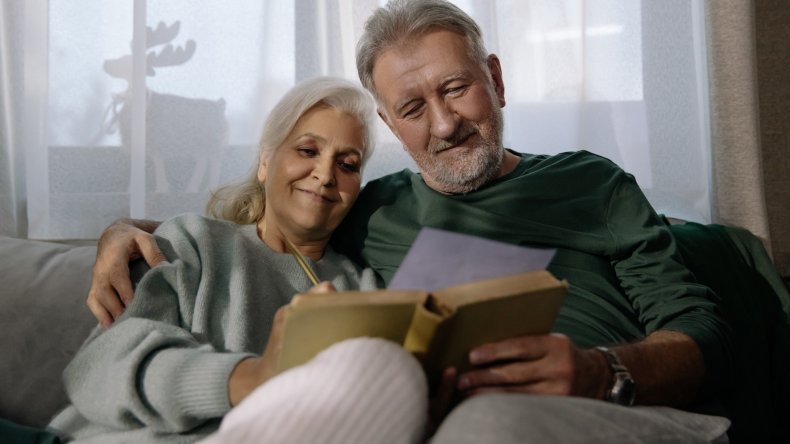 More people over the age of 50 are embracing the possibilities of finding a partner through online dating platforms—these are also especially helpful when you're moving to another city to live out your retirement years. If finding new love is at the top of your bucket list, make it easier for yourself and set up an account with eHarmony to find your match. As one of the most trusted dating apps available, eHarmony has compatibility tests and a quality dating pool that can help increase the chances of turning a simple online connection into a happy relationship. You're never out of your prime when it comes to love!
Are you planning to move to another city after retirement? Make sure you make your move online, too! Sign up for eHarmony today.