Sponsored Article
These Best-Selling Menswear Pieces are on Sale Now
Black Friday is the best time to stock up on affordable menswear pieces.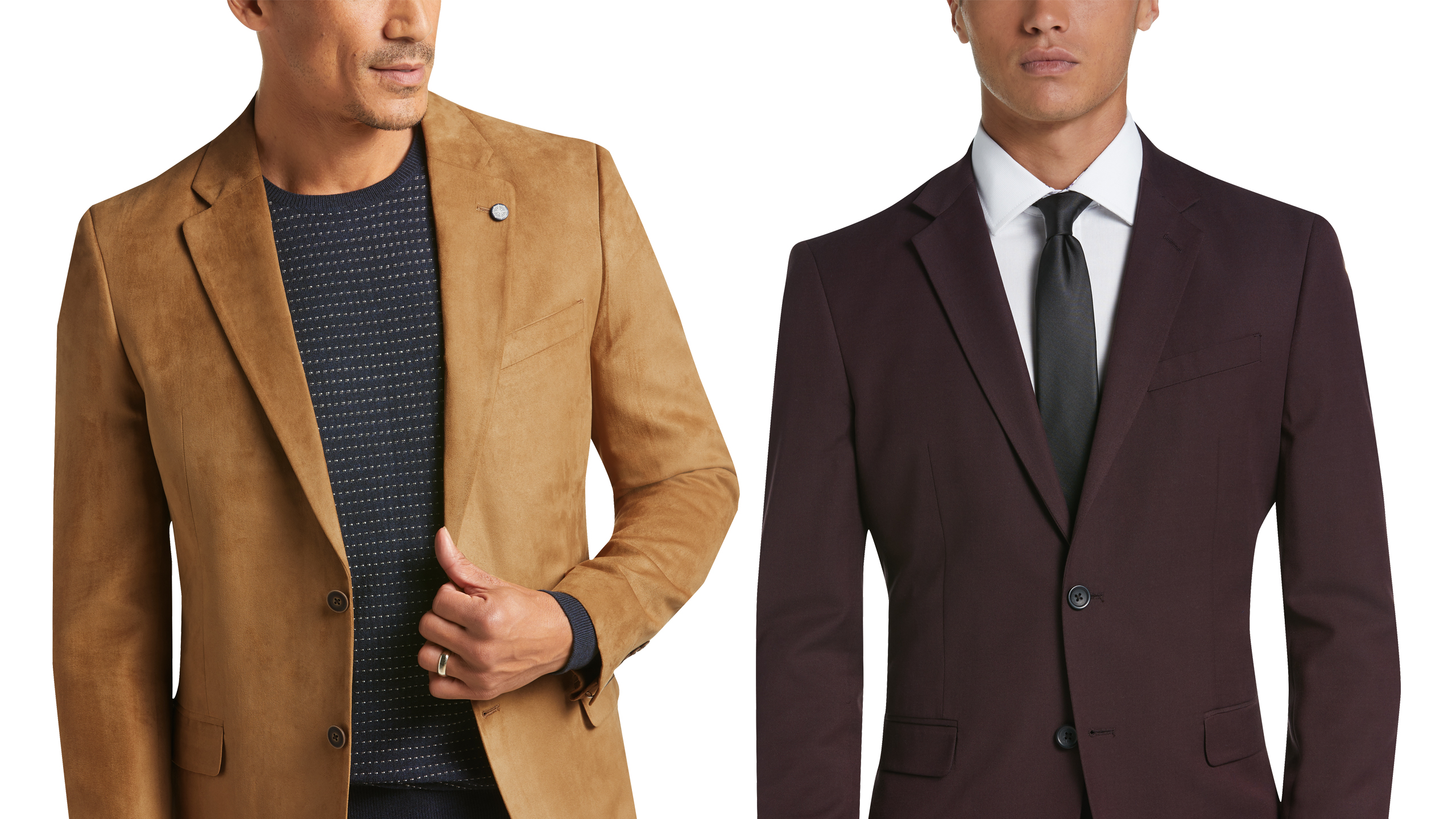 Whether you're eyeing clothes and accessories for yourself or for the men in your life, now is the best time to shop in time for Christmas and beyond. Every man appreciates gifts of timeless fashion, and Men's Wearhouse offers the best-selling styles for men at affordable prices. No matter the style, fit, or size of the man in question, Men's Wearhouse has something that suits every personality.
With Christmas just around the corner, make sure to take advantage of Black Friday sales to get the most out of your money. For nearly 50 years, Men's Wearhouse has been helping men love the way they look, and this week, they are offering up to 80% off of their original prices!
Here are 10 of their best-selling menswear pieces that you should get your hands on this Black Friday.
Jeans that look AND feel great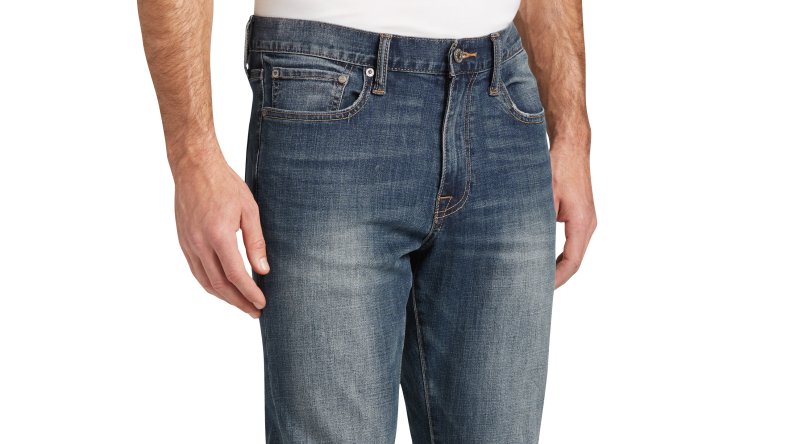 When you're ready to take a step up from the joggers, add a little style with comfort in these great looking jeans from Lucky Brand. The athletic fit cut gives thighs more room and the added bit of stretch makes sure they hold their shape while giving a comfortable and relaxed feel. Available in a range of washes.
A Hoodie with Sustainable Comfort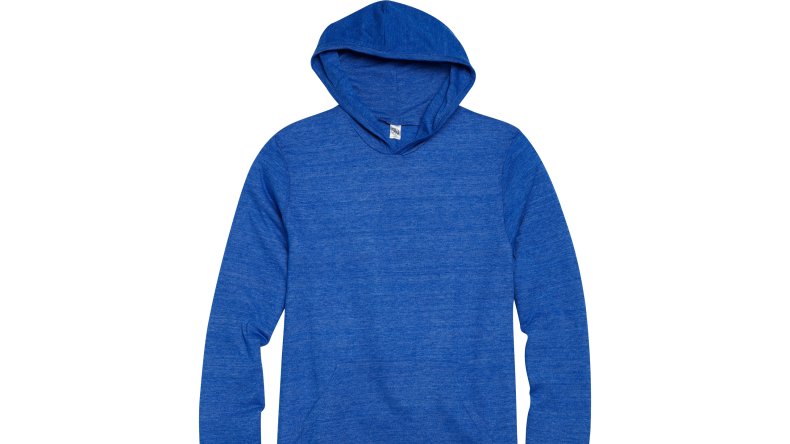 Created as comfortable casual wear, this hoodie from Alternative Apparel has a trim silhouette that makes it a flattering addition to your everyday look. Made from 100% organic cotton, it is good for both you and the environment.
Choose from 5 different colors at just $29.99 each!
Stylish Mask Sets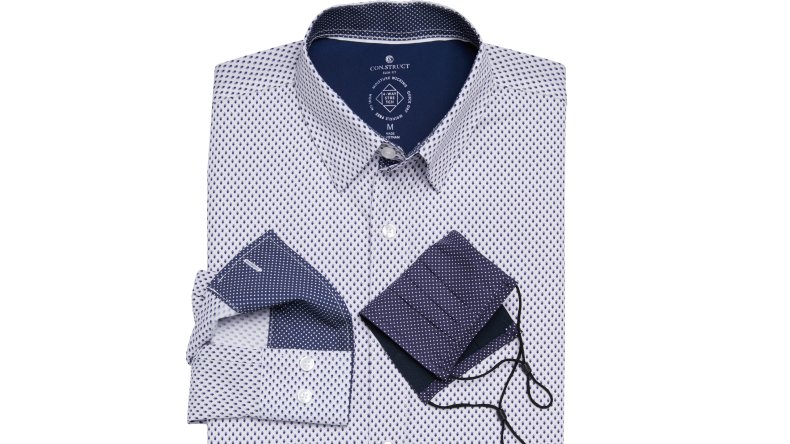 Wearing a face mask is a requirement to stay safe nowadays, but who says your choice of face mask has to be boring? Whether you have to go to work or run errands, you can wear a face mask with style with this Con.Struct White & Navy Square Dot Slim Fit Sport Shirt with Mask. Keep your outfit coordinated while doing your part every time you head out.
Get 3 of these sets for only $65 now!
Fun Socks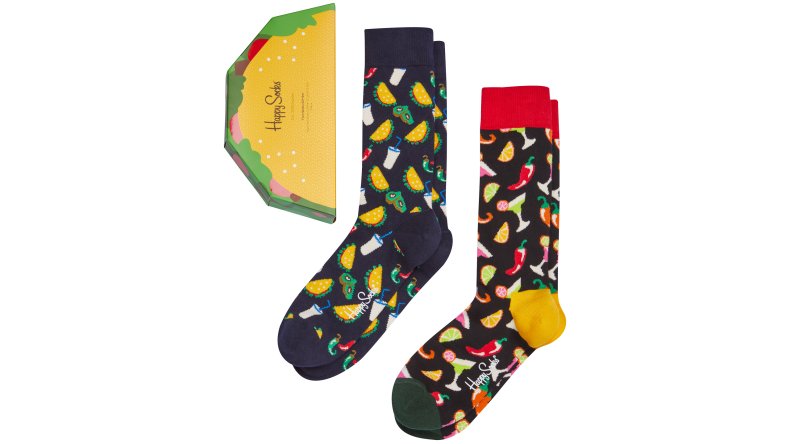 Socks are a great way to liven up any outfit. These cute socks are patterned with tacos, drinks, peppers, and avocados, and come in a taco-shaped box to add even more fun to the set. This is perfect for guys who love showing a little party flair any day of the week!
Enjoy 40% off when you buy this 2-pack set now!
Sturdy Leather Boots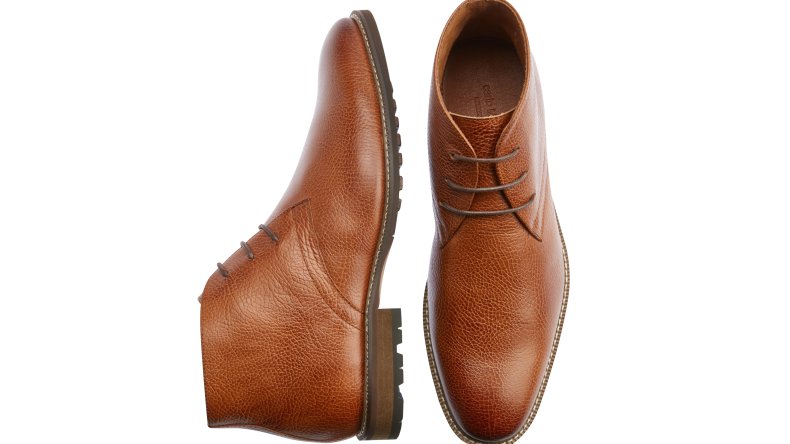 The simple style of these plain-toe chukka boots makes them the perfect footwear to pair with any outfit. Take it from day to night by pairing it with your everyday pants and the right dress shirt or sport shirt. The lightly pebbled genuine leather upper gives them a rugged and masculine look so you can wear them on formal occasions or to more casual events.
Get these rugged chukka boots for only $69 now!
Modern Sport Coats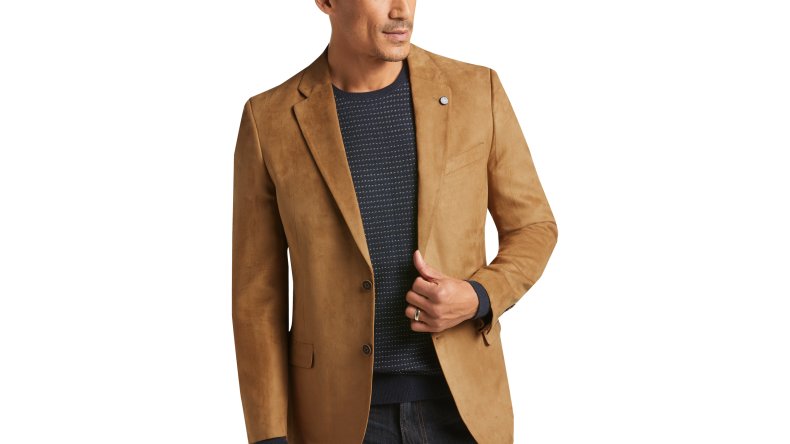 This Nautica Tan Microsuede Modern Fit Sport Coat will add extra oomph to any outfit, regardless of which color you choose to get it in. Paired with slacks or jeans, its soft microsuede fabric adds extra depth for a great dress-casual look.
Take your pick from 6 different colors here.
Cozy Sweaters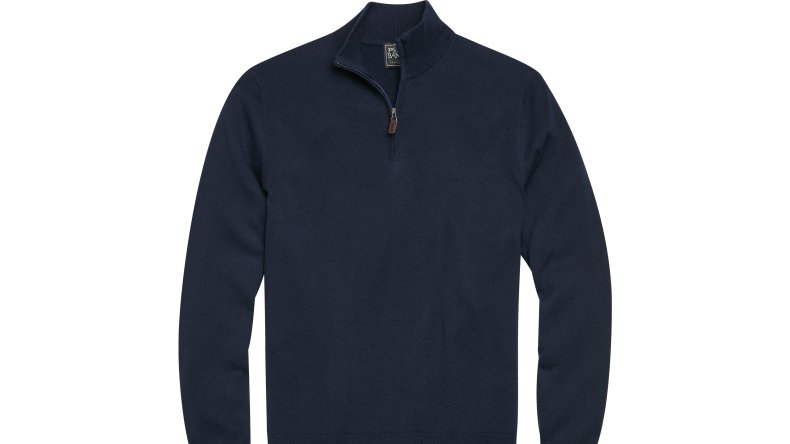 On casual days, you probably prefer to wear something comfortable. Now you can dress your best even in casual wear. Pair this best-selling Jos. A. Bank Traveler Modern Fit 1/4 Zip Pima Cotton Sweater with slacks or jeans and you're good to go. Woven in fine Pima cotton, the fit of this 1/4 zip sweater creates a flattering silhouette and comes in 5 different colors to suit your preferences. If you can't decide which color to get, you'll be happy to hear that they're on sale this Black Friday!
Take advantage of the ongoing promo and get 2 for only $49 now!
Versatile Dress Shirts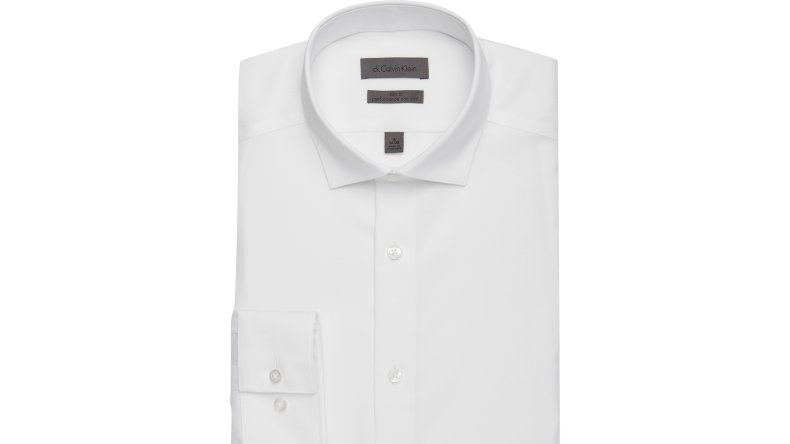 Who doesn't need more dress shirts? Dress shirts are easy to match with any outfit, especially if you get them in white. You can wear a white dress shirt with jeans or slacks, and layer it with an interesting coat or jacket to create a brand-new look every time. This Calvin Klein Slim Fit Dress Shirt in White has a clean and crisp look and is made of 100% performance cotton, so you'll feel comfortable and confident all day long – and no ironing required!
Get 2 of these versatile dress shirts for only $35 here!
Practical Belts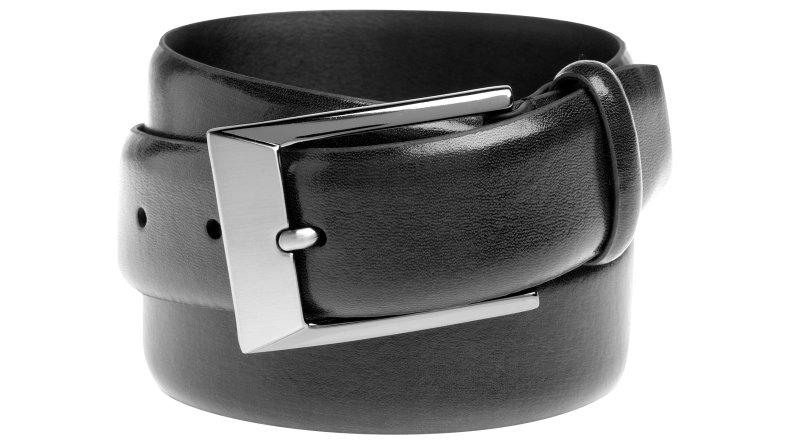 Every man needs a belt, but not all belts go with every outfit. Thanks to its color and size, though, this Men's Wearhouse Black Leather Belt with a Brushed Metal Buckle is versatile enough to go with practically anything. Handcrafted with full-grain Italian leather, you can wear this belt to add a stylish touch to any casual or professional outfit.
This black belt is currently on sale at 30% off. Buy it now!
Contemporary Suits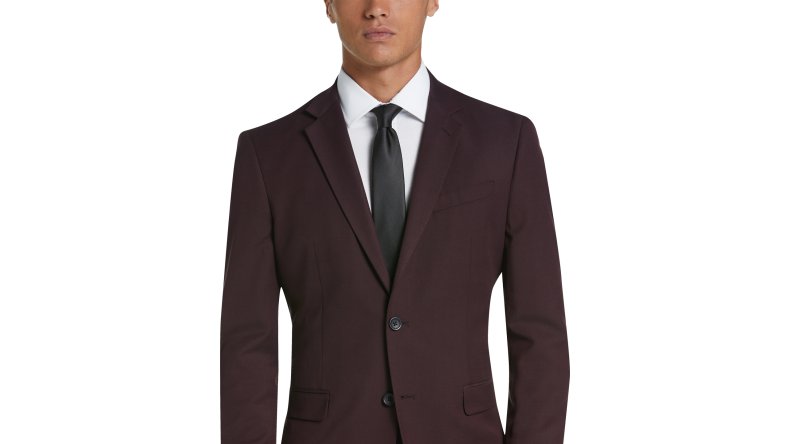 In need of a new suit? If you've been wary of trying out colored suits, the burgundy color of this Egara Orange Burgundy Extreme Slim Fit Suit is understated enough to add a subtle yet bold change to your wardrobe. Its extreme slim fit also provides a flattering silhouette that will really make people take notice wherever you decide to wear it. If you're not ready for a new color just yet, this suit is also available in 3 classic colors.
Get this suit now and enjoy 67% in savings!
All of these quality items and more are available at Men's Wearhouse. Enjoy up to 80% off during their Black Friday Sale and stock up on your must-have menswear items. Now would also be the best time to shop for Christmas gifts for the men in your life.