Sponsored Article
These CBD-infused Products Are Specially Designed to Help Dogs With Separation Anxiety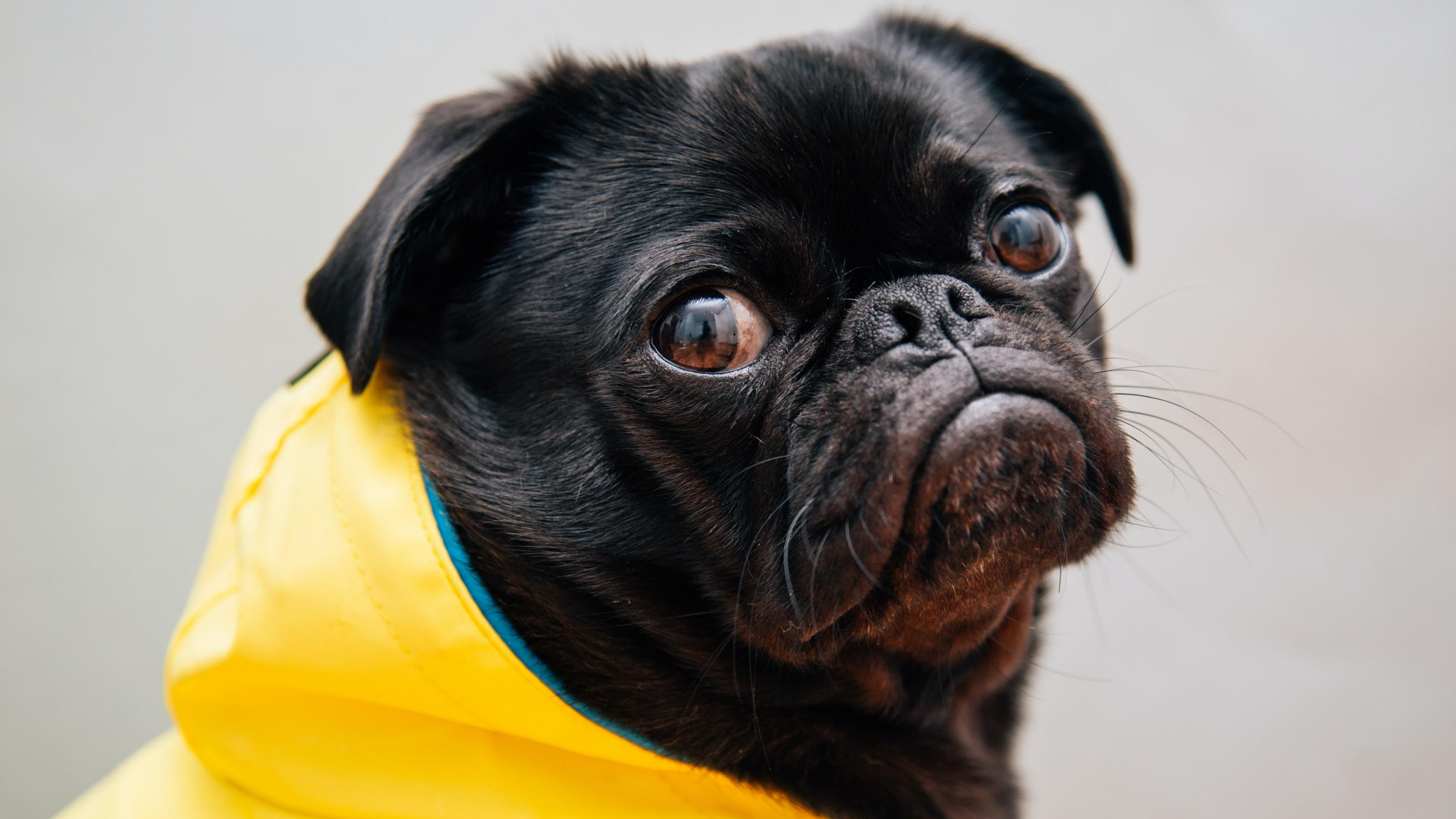 It's important to consult your pet's veterinarian with any medical concerns, and before making any changes or adding supplements to your pet's health plan.
Does your dog feel nervous every time you leave the house? It's likely that your pup has separation anxiety, and it's not alone. According to the American Veterinary Medical Association, it is one of the most commonly diagnosed behavioral problems in canines. In North America alone, 20% to 40% of dogs with behavior issues are diagnosed with separation anxiety.
Dogs with separation anxiety might present a variety of symptoms, from barking and howling, to chewing and digging, to urinating/defecating in the house, or even escaping. Though there is no definitive reason behind it, far more dogs adopted from shelters develop separation anxiety than those who live with one family from puppyhood.
It's also detrimental to your dog's health. In one research study, veterinary behaviorist Dr. Stefanie Schwartz compared separation anxiety in pets to phobic disorders and panic attacks in people.
CBD-Infused Products Might Help
Cannabidiol, or CBD Oil, is a compound found in hemp and cannabis that is specifically separate from THC, or tetrahydrocannabinol. That means, products with CBD oil in them won't get your or your dog high – even, when consumed directly!
In fact, Cannabidiol is now being used for both humans and dogs as a natural supplement for pain management, calming anxiety, allergies, and even conditions like cancer, epilepsy, or digestive issues.
How does it work?
Humans and dogs have a system in their bodies known as the endocannabinoid system. Like us, dogs have receptors in their nervous systems, organs, and brains that naturally release endocannabinoid chemicals to stabilize mood. CBD Oil can interact with this system as a supplement, increasing levels of serotonin in the brain and calming the individual.
All of these factors contribute to creating a calming effect on your furry friend, easing their anxiety and helping them to cope with separation from their favorite human. While the effects of CBD Oil are not yet fully understood, the testing and research have yielded positive results for humans and dogs alike.
Based in LA, blis offers premium hemp-based CBD products for both you and your pets. With over 10 years of experience in the CBD market, blis soars high with its high potency single-strain products and gives farm-to-store quality guarantee.
These products from blis can help both you and your pet deal with stress and anxiety.
blis Pet Drops
Made of purest hemp-derived CBD extract, coconut oil (MCT), and enriched with highly refined essential oil—these pet drops help your pets stay calm, and can provide the much-needed support for dogs suffering from separation anxiety.
blis Pet Drops is ideal for both cats and dogs. The recommended usage is mentioned on the packaging, depending on your pet's weight and age.
Pet drops is a convenient option for most pet owners dealing with fussy pets as they can easily be mixed with meals or added in the water bowl.
These beef-flavored soft chews for dogs contain a broad spectrum hemp extract. The chews can be given to your dog as a treat or an added supplement to their diet.
Enriched with organic hemp CBD, they help your canine with pain, inflammation, stress, anxiety, age-related issues, and overall health and wellness.
blis My Pet & I Chill Bundle
If you are looking to get on the CBD wagon along with your pooch, blis has a perfect offer for you – My Pet & I Chill Bundle.
This limited-time promotional bundle includes:
blis CBD capsules for you worth $70
blis CBD Pet drops for your cat or dog worth $30
blis CBD Gummies for you worth $25
These Full Spectrum CBD-infused products are specially designed to help you and your pet deal with the pandemic stress and relieve anxiety.
Moreover, you can get all three products for $95 instead of $120 (on 25% off) from their website. Currently, they are offering FREE shipping on domestic orders over $75 + FREE gift with every purchase!
Get blis My Pet & I Chill Bundle here for $95
These products are not intended for use by persons under the age of 21. It's important to consult your doctors with any medical concerns, and before making any changes or adding supplements to your health plan.