Sponsored Article
These Cute Face Masks For Kids Offer 95% Protection From Harmful Air Particles
Looking for the best face masks for your kids? Here's why Masksup masks are your best bet.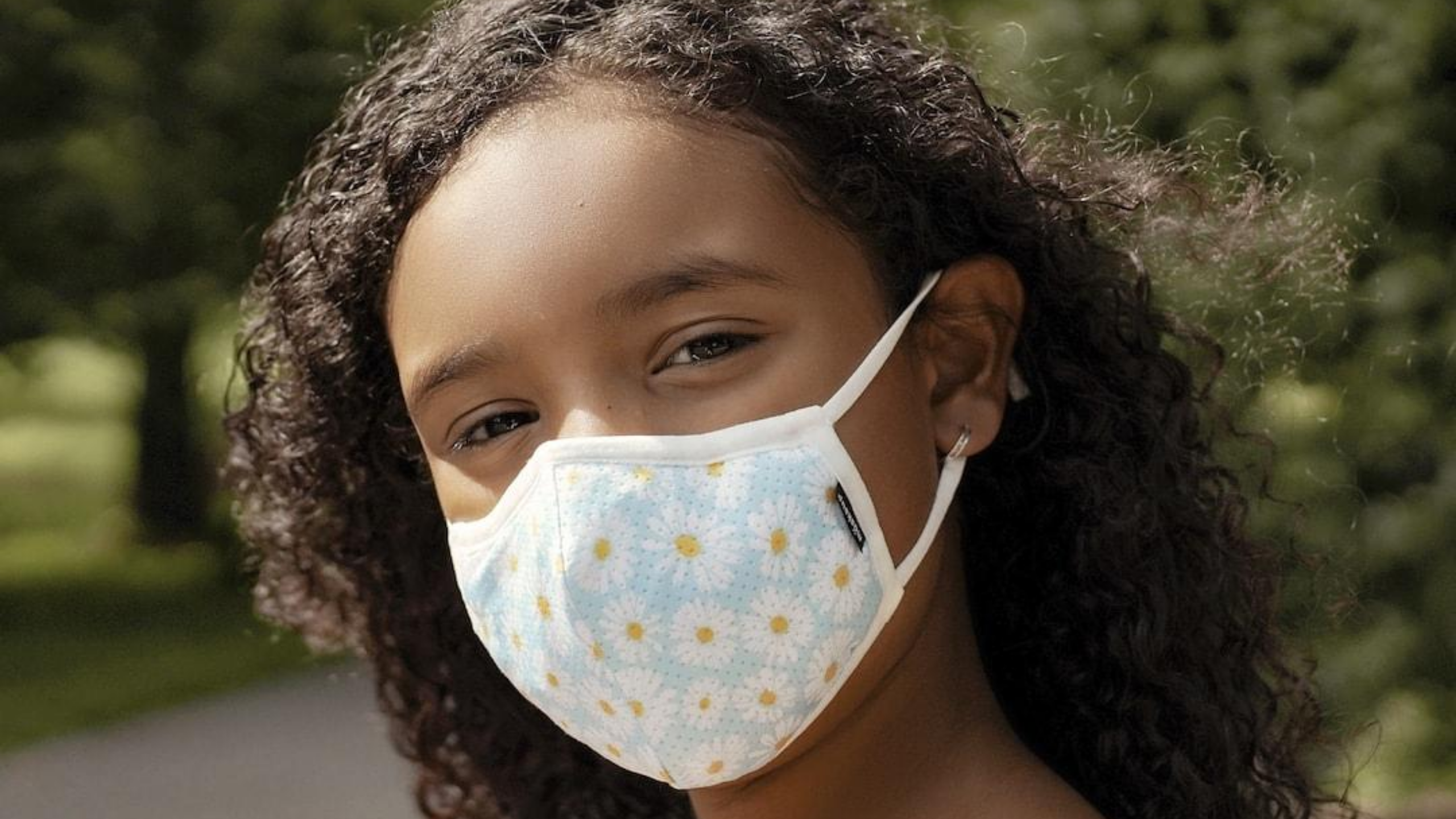 The contents of this article is for informational purposes only and does not constitute medical advice. It's important to consult with your medical providers and the CDC before making any medical decisions or changes to your health plan, particularly with regard to COVID-19 and its variants.
School opening is right around the corner, and if you haven't bought your kids a mask yet, then now is the best time to do so. There have been over 800,000 COVID-19 deaths and 23 million cases of infection reported worldwide, with most of them from the US, Brazil, and India.
This is important to note as in the US, several states are pushing through with physical classes and have required both students and teachers to wear masks while on campus.
WHO chief Tedros Adhanom Ghebreyesus has said that he hopes that the pandemic will be over in two years. Scientists have said that COVID-19 may never be wholly eradicated, thus the need to continue with the current preventive measures and a possible need for more regular vaccines.
Do Kids Need To Wear Masks to School?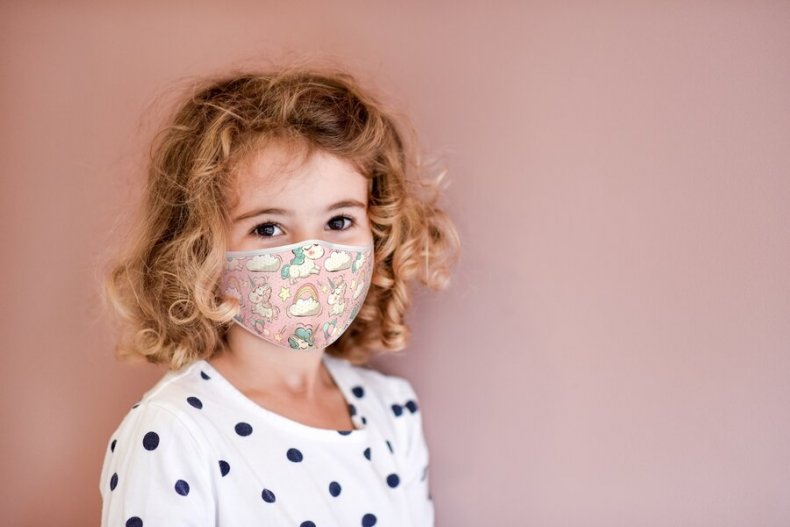 When it comes to adults, the World Health Organization has made it a requirement to wear masks. For children, there are different guidelines for three age groups:
For children aged 12 and over, they are required to wear a mask like adults - especially when in school where it cannot be guaranteed that they will practice social distancing and stay at least a meter apart from their peers. For children aged six to 11, they are still encouraged to wear masks, especially when out in public or dealing with high-risk individuals like the elderly. Last but not least, children aged five and younger are not required to wear masks.
What Are the Best Masks for Kids?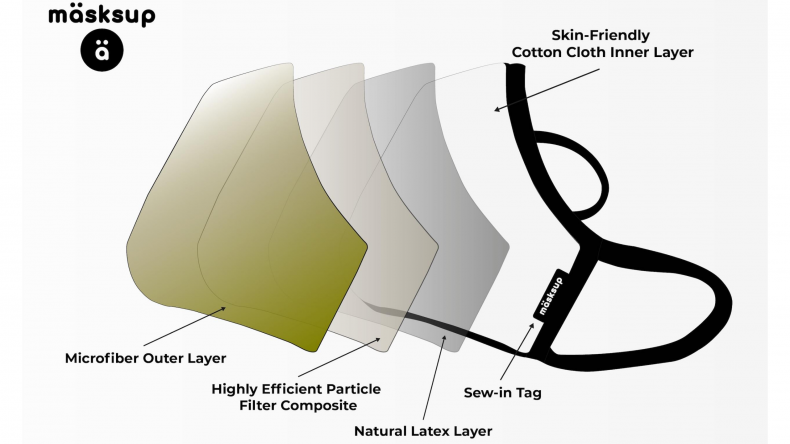 The best kind of masks for kids are cloth masks that can protect them from harmful air particles and that are comfortable enough to wear for long periods - the latter is essential as children aren't as patient as adults and tend to rip off whatever agitates them. Masksup masks are reusable masks that have four layers: it has a microfiber outer layer, a skin-friendly cotton cloth inner layer, and then two layers of filters sewn in between.
Masksup masks are certified at an FFP2 level, meaning that they can protect as much as 95% against viral airborne particles as small as 0.1 microns. However, it is still best to practice all preventive measures such as constant sanitation and social distancing. Masksup masks don't just help protect your child from COVID-19, but it can also help children with pre-existing allergies, asthma, and other respiratory conditions.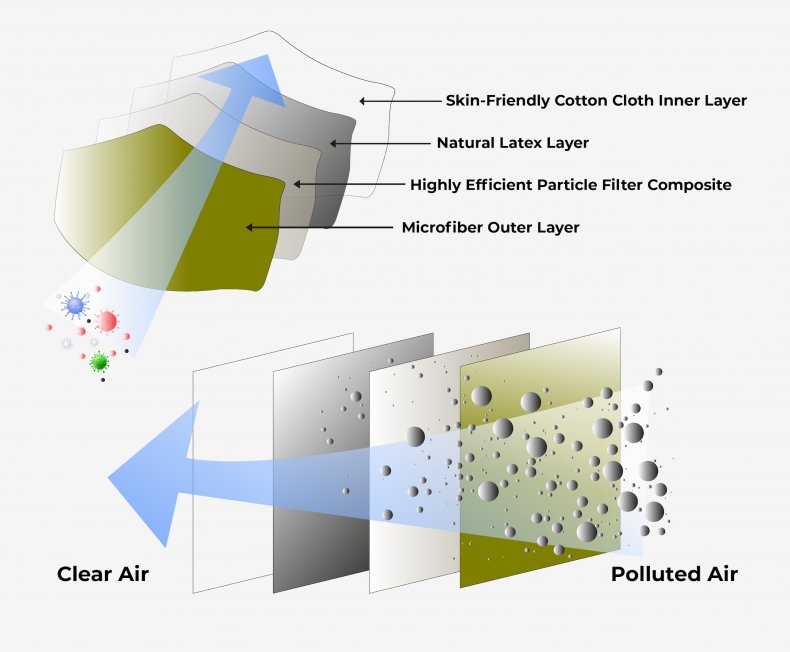 Masksup masks can be reused up to 60 times and are made with natural latex and no formaldehyde so that it not only offers your child protection against harmful air particles, but it's eco-friendly too. What makes this perfect for kids though, are the designs that they can choose from - if they aren't fans of solid colors and want vibrant designs that allow them to express themselves better, then Masksup is perfect for them.
The natural latex in the masks has protective and antibacterial properties that not only protect your child from bacteria outside of the mask but helps purity the bacteria from their breath and their mouth. Also, natural latex is highly elastic and breathable, making it comfortable for kids to wear for long periods. Unlike polypropylene, which not only doesn't really help protect against bacteria but can cause irritation, as well.
Here are some of the cutest masks for kids that you can order from Masksup:
1. Pink Unicorn Face Mask (Buy here)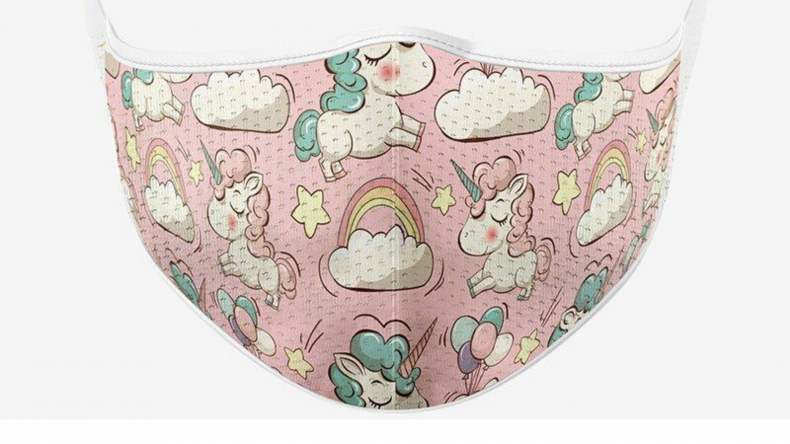 2. Sky Rocket Face Mask (Buy here)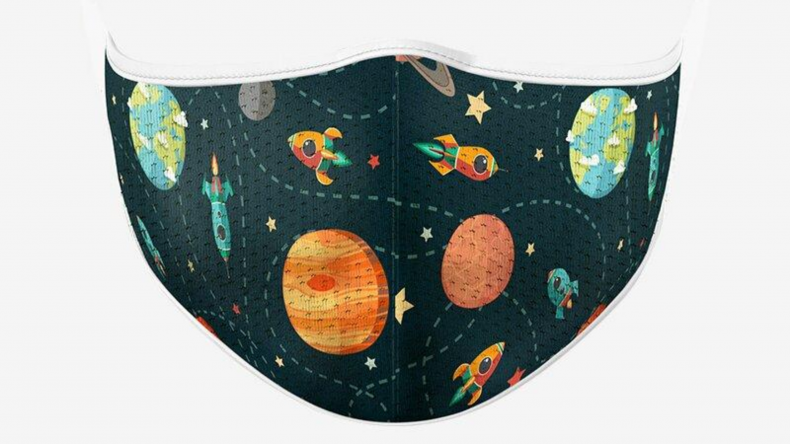 3. Happy Zoo Face Mask (Buy here)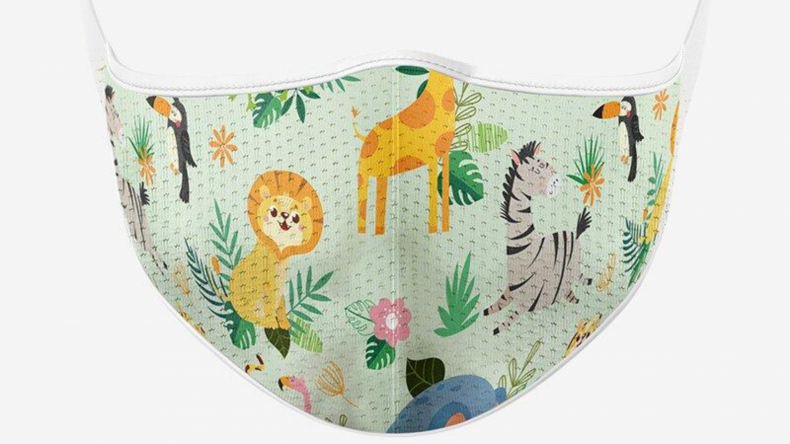 4. Yeah Monster Face Mask (Buy here)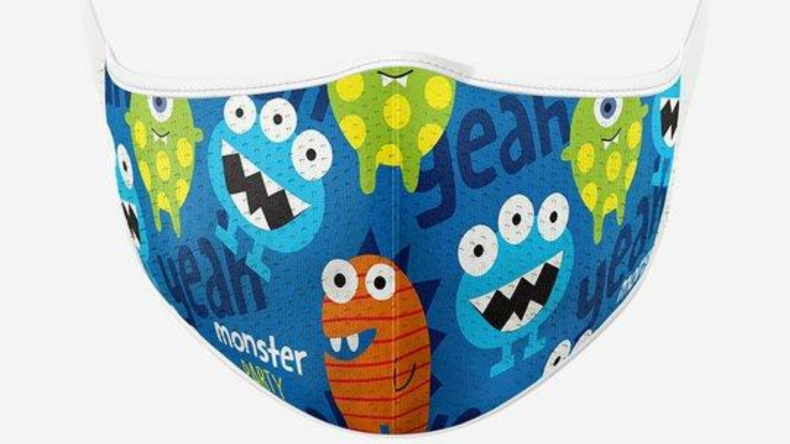 5. Don't Panic Face Mask (Buy here)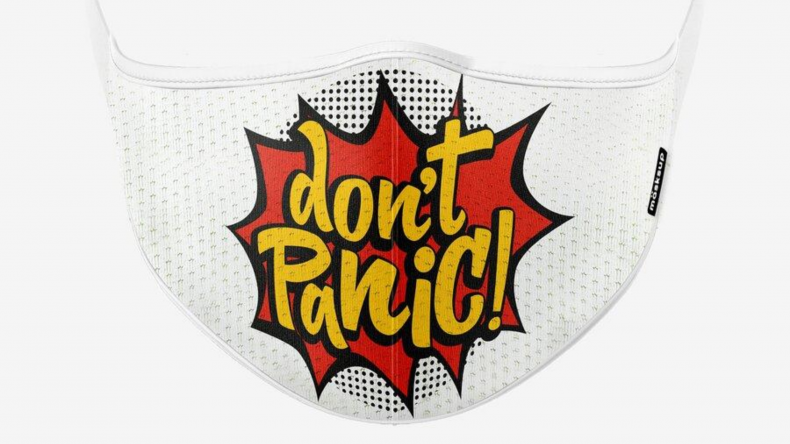 6. Graffiti Face Mask (Buy here)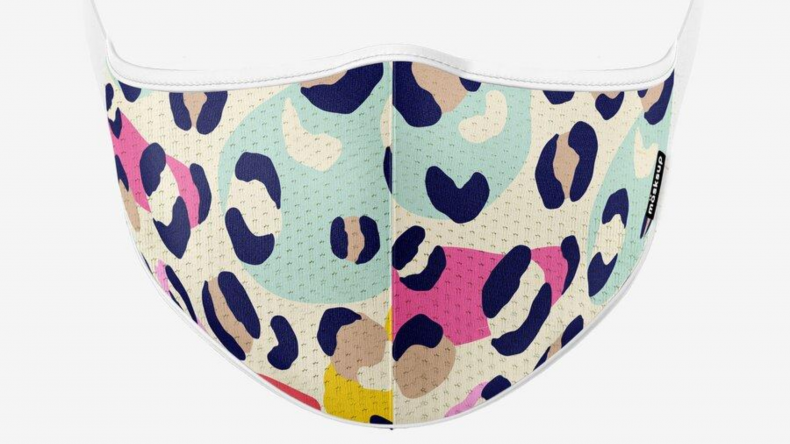 8. Camomile Face Mask (Buy here)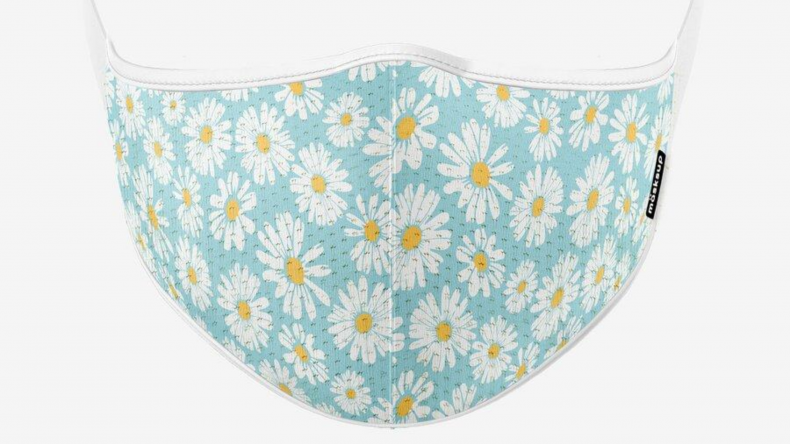 9. Picnic Face Mask (Buy here)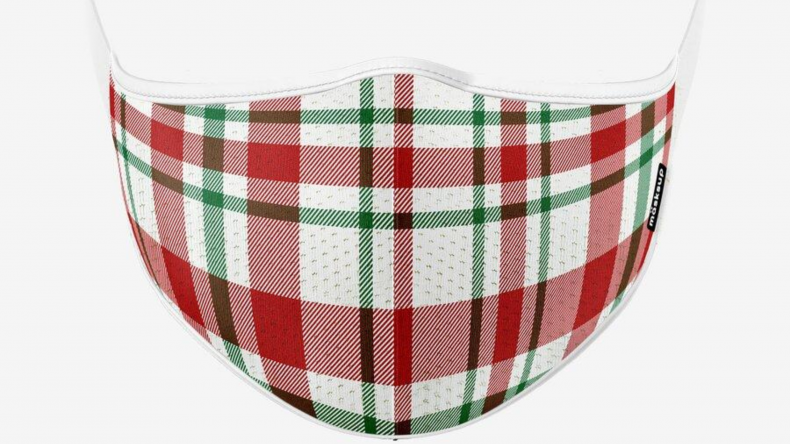 10. Denim Face Mask (Buy here)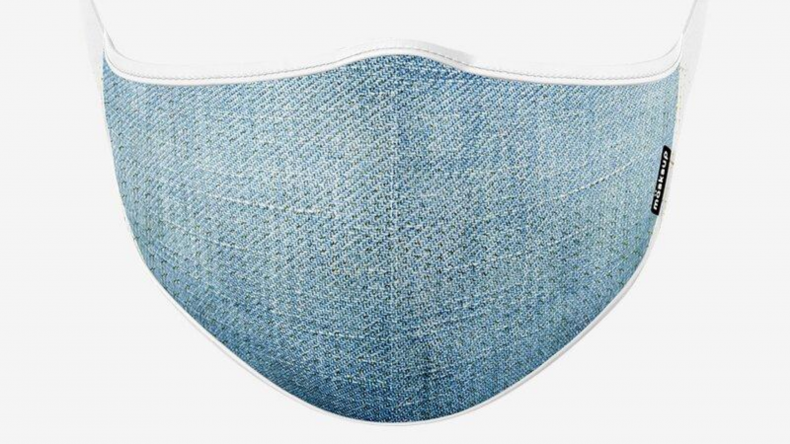 11. Marin Blue Face Masks (Buy here)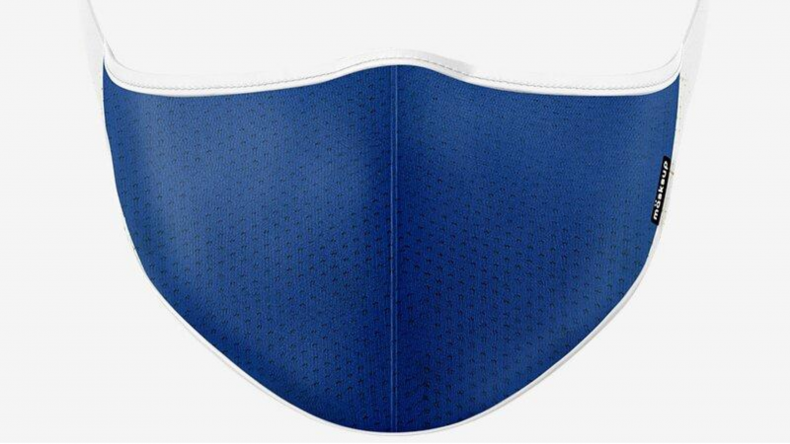 12. White Face Masks (Buy here)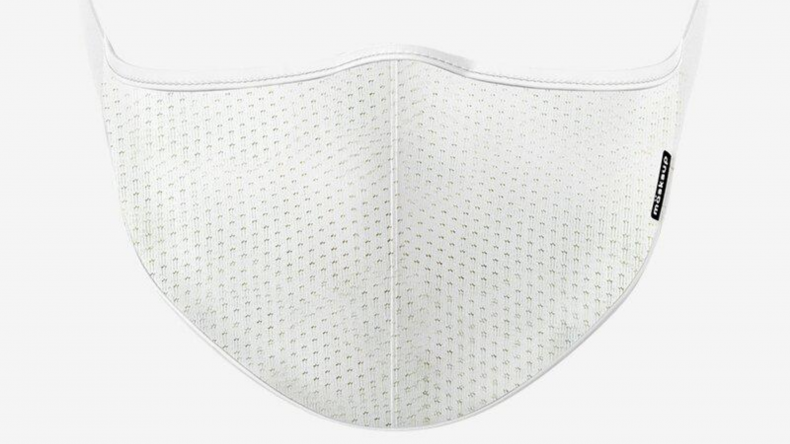 For more adorable face masks for kids, then click here to buy now.
If you're feeling left out and want adorable and protective face masks for yourself as well, then don't worry! They've got tons of great designs for adults, as well. Click here to buy adorable face masks for yourself today.
How Do I Clean Cloth Masks for Kids?
Upon receiving your newly purchased mask, make sure that you wash it with soap and immerse it in boiling water for a few seconds. Make sure that it is completely dry before letting your child put the mask on.
After wearing the mask, gently handwash it, or you can gently scrub it with a toothbrush before, again, immersing it in boiling water quickly. Make sure that you don't wring water from the mask as you might stretch it out, and instead, hang it up to dry.
Can I Personalize the Masks With the School Logo?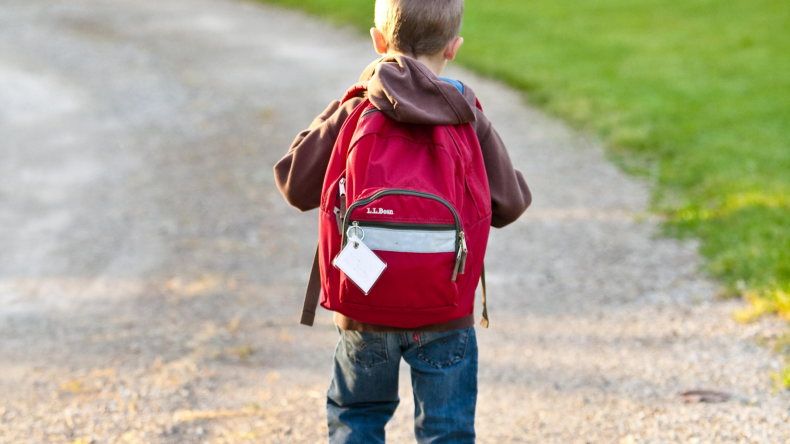 If you're a school teacher or administrator and want to order personalized masks that have the school logo for your students, then you can! All you have to is place an order with Masksup and their graphic design team will get in touch with you within 24 hours to get the mask pattern or logo that you want.
The team will create a mockup with all of your design requirements, and once you confirm the design, it will head off to production. Production can take anywhere from eight to 12 business days. But don't worry, when your masks are ready, the Masksup logistics team will ensure your orders are sent to the address you provided.
Click here to design and buy personalized masks.
If you buy your masks today, you can get extra masks as well. Buy three masks and you get one free mask. If you buy six masks and you get two free masks. Lastly, if you buy nine masks, you can get three masks for free. Click here to buy your masks today.
Keep your kids safe and protect them with top-notch face masks that are comfortable, effective, and cute to look at!