Sponsored Article
These Gorgeous Pieces of Minimalist Loungewear Will Make You Want to Stay Home Forever
In this new era of staying-at-home, stylish loungewear has become the new ultimate fashion necessity.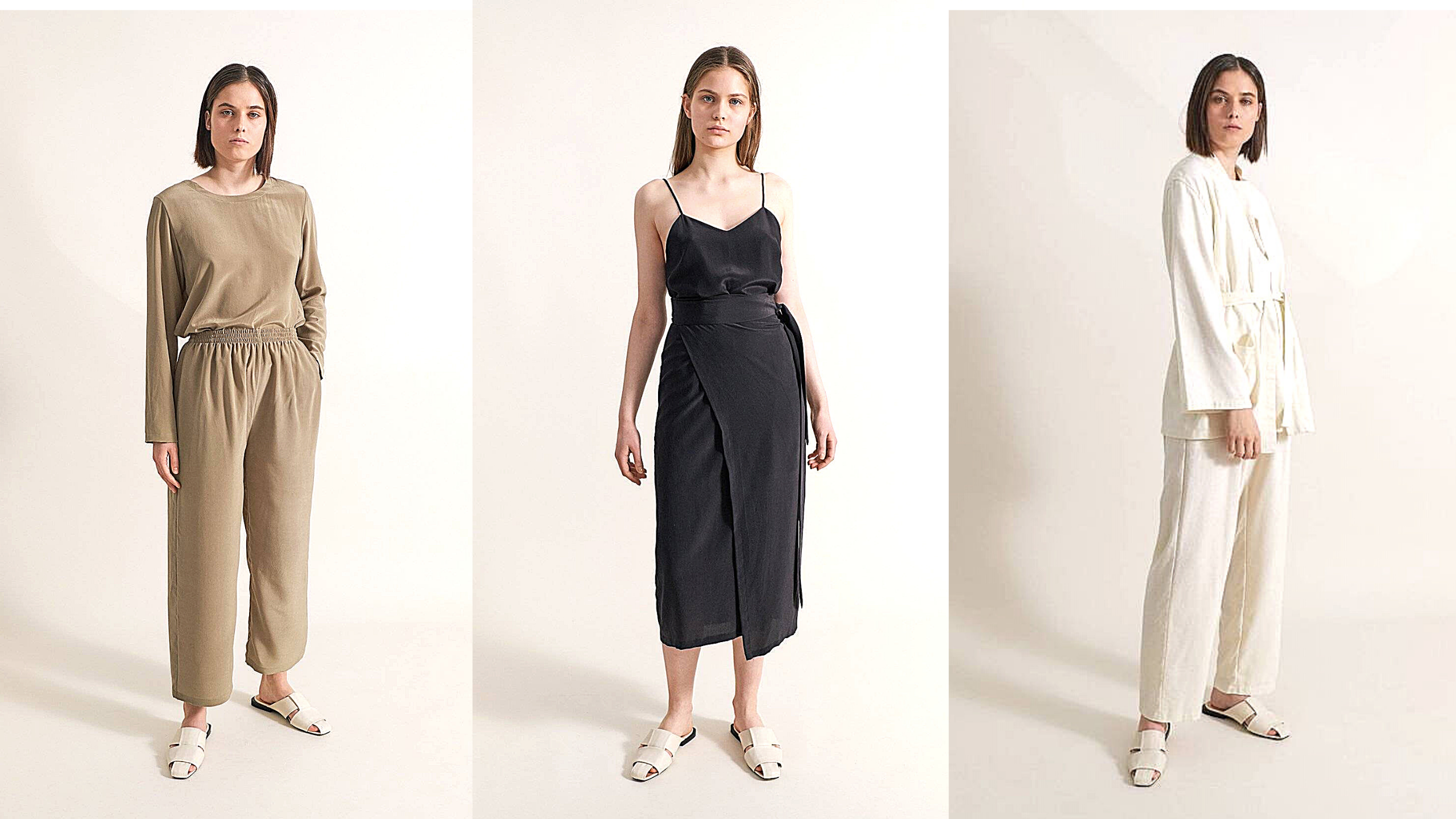 The pandemic paved the way for a more laid-back life for most people, which meant less socializing and more bingeing shows on Netflix. More time indoors also meant this — wearing our loungewear or sleepwear much more than we used to. With most of us now working from home, people have moved on from wondering whether it was acceptable to show up to their virtual meeting in loungewear to basically doing anything and everything in them — including occasionally stepping outside.
Pre-covid, loungewear were merely comfortable clothes we changed into after coming home from work. But times have changed, and in this stay-at-home situation where getting all dressed up simply doesn't make sense, stylish loungewear has become the new ultimate fashion necessity.
Enter Maria Morgana, a line of luxury loungewear for women, which introduced elegant pieces that are comfortable enough to be worn all day at home but stylish enough to be confidently donned for an important Zoom meeting. Maria Morgana focused on minimalist designs for this line, and the results are gorgeous but comfy loungewear pieces you'd want to wear every day.
Hand Dyed Peitha Pants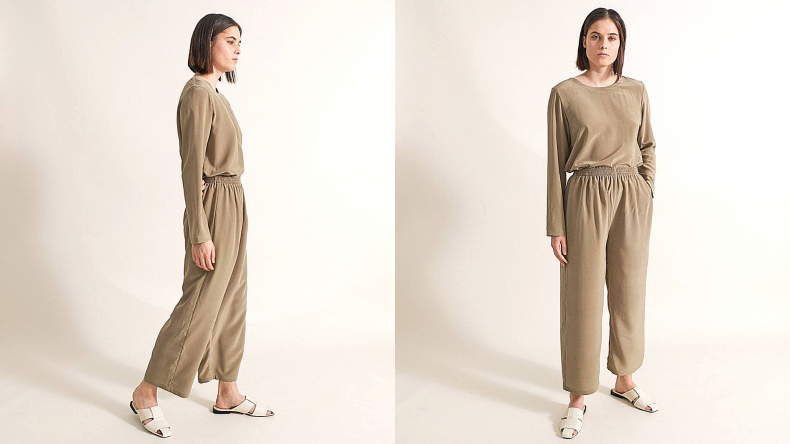 Wide-legged pants are cozy and flattering, and we love this chic hue it comes in. You can wear these pants at home, but they're also fashionable enough to be worn to the grocery store or for whenever you need to head out for a quick errand. These high-waisted pants are made from silk crepe material and come with two in-seam pockets for a relaxed feel.
Order the Peitha Pants here for only $269.50
Bia Blouse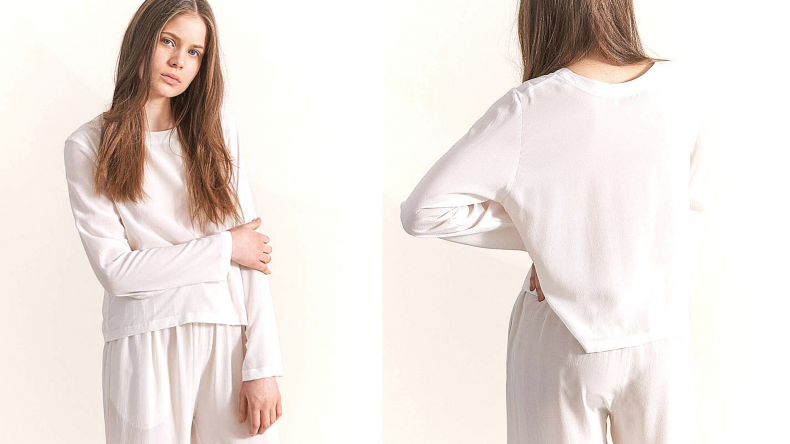 This simple yet elegant blouse features a comfortable, no-frills design that is perfect for everyday wear. The Bia Blouse also allows you to move around easily as it feels lightweight and cozy. Soft and loose-fitting, you'll never want to take this blouse off, ever!
Order the Bia Blouse here for only $165.37
The Meditation Set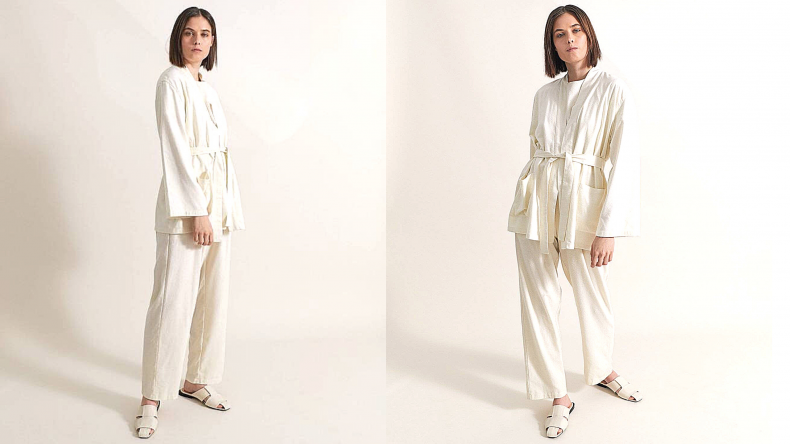 Who doesn't love a good matching set? Achieve that feeling of zen in this meditation set that features the Clio Top, Rhea Robe, and Hera Pants, available in the shades Natural and Onyx. This comfy-yet-put-together combination exudes grace even while you just lounge or binge-watch your favorite series. Don that effortless loungewear look with this minimalist yet chic matching set!
Order the Meditation Set here for only $453.25
Venus Wrap Skirt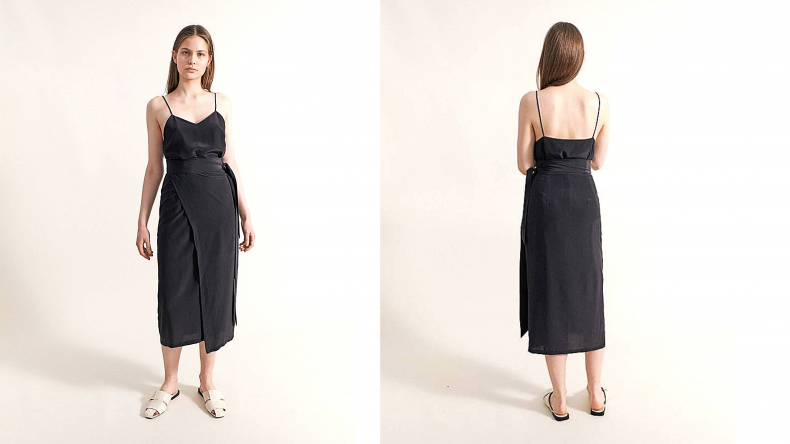 This wrap skirt made from silk crepe material looks amazing on its own, but can also be styled over your favorite tank top or blouse. The fabric feels soft on the skin, with no tight bands digging into you, but it's still high-quality enough to hold up even with repeated wash and wear. A truly versatile piece, this Venus Wrap Skirt also looks flattering when worn.
Order the Venus Wrap Skirt here for only $281.75
Thalia Robe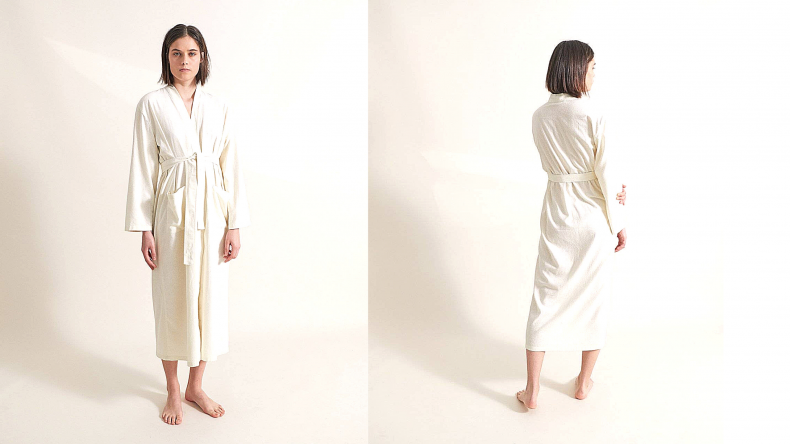 You can't not love the Thalia Robe. Chic and straightforward, this piece is a no-brainer on days you just want to lounge with a cup of coffee and a good book — and look stylish while at it, we might add. The sewn-on pockets at the front are also a nice touch, because which girl doesn't like having pockets?
Order the Thalia Robe here for only $238.87
Athena Dress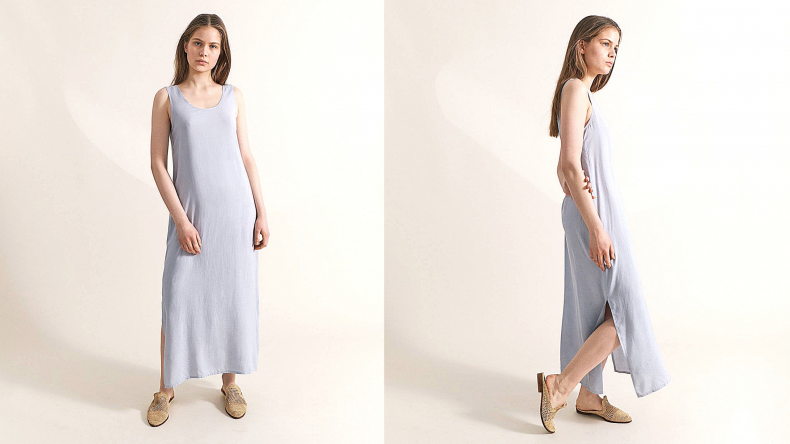 Forget those stretched out and baggy t-shirts. Add some luxe to your everyday loungewear with this Athena Dress that will surely make you feel like a goddess. Elegant and comfortable, we won't blame you if you don't ever want to take this off. To dress it up, see this piece transform by merely pairing it with a jacket or cardigan.
Order the Athena Dress here for only $220.50
Maria Morgana's collection of minimalist loungewear is so lovely, you'll want to keep living the stay-at-home life just so you don't have to change out of them. You can get all these pieces from Fashion Discovery, an e-commerce platform that carries a wide selection of men's and women's clothing brands for convenient shopping right in the comforts of your home.