Sponsored Article
These Health and Wellness Coaches Explain How WW's Digital 360 Experience Could Be Game-Changing
WW D360 coaches Lisa Shaub and Favin Gebremariam, explain what makes it a holistic experience.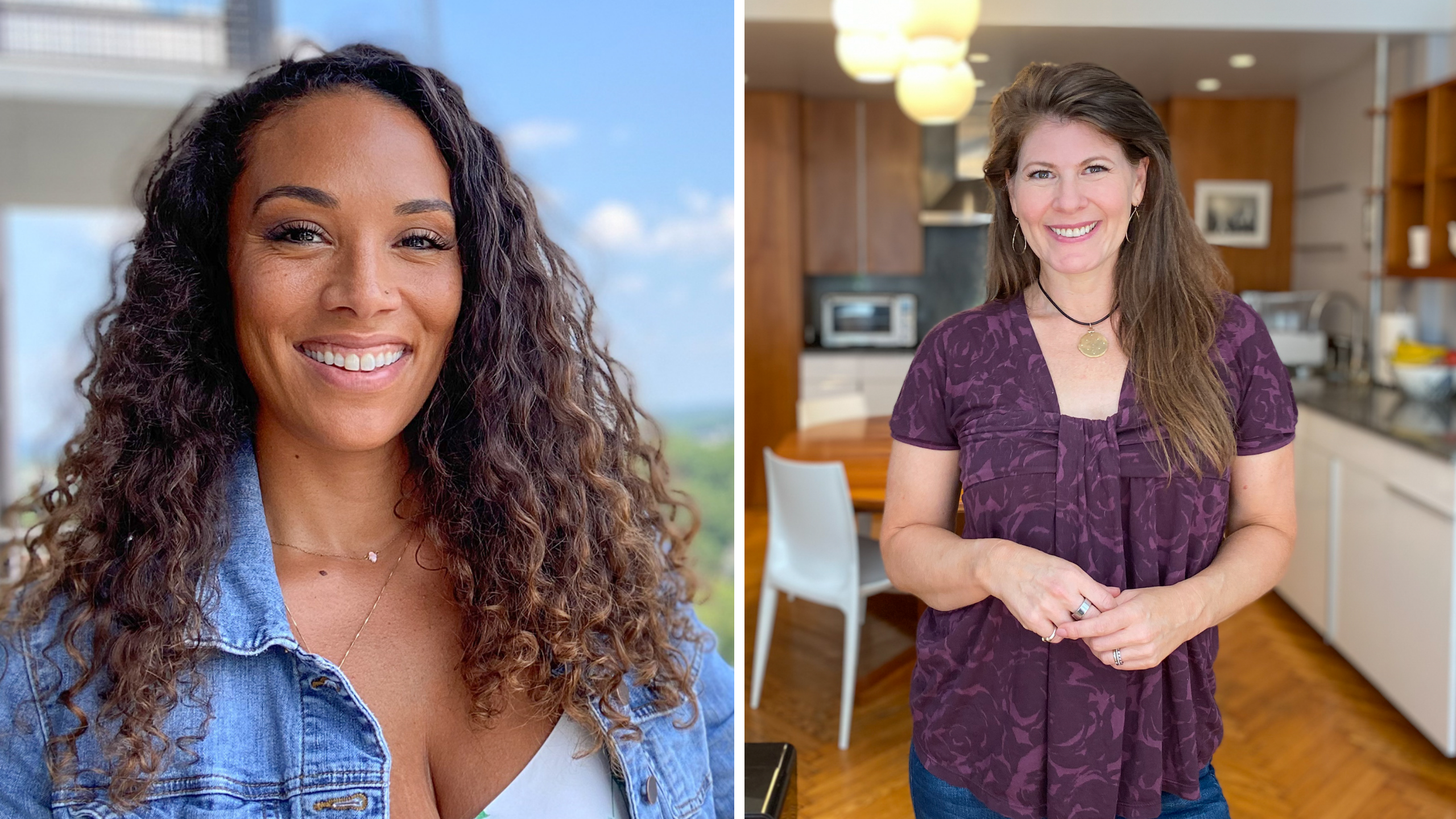 It's important to consult your doctors with any medical concerns, and before making any changes or adding supplements to your health plan.
When Weight Watchers was first established in the 1960s, the world was a very different place. Cars were slower, fewer women were part of the workforce, and TVs only had a few channels. Now, our lives are substantially different and our modern lifestyles are increasingly on-demand.
Weight Watchers, now known as WW, keeps pace with the contemporary world with their new Digital 360 experience. It's not a diet; it's a holistic approach to health based on cutting-edge behavior science and rooted in technology. WW understands the challenges you might face on your wellness journey and has designed Digital 360 (D360) to help you tackle these obstacles.
D360 is always on, with on-demand coaching sessions, peer support, and more, all available on your phone. It's about more than just hitting a particular number on the scale. WW is on a mission to help you build a sustainable healthy lifestyle in this fast-paced world. How is WW supporting members as they embark on their paths to wellness? We spoke in-depth with two D360 coaches, Lisa Shaub and Favin Gebremariam, about their journeys from WW participants to star coaches. Are you ready to start reaching your goals with WW? Click here to join Digital 360 with today's special offer.
Social Support: The Basis of WW With a Contemporary Upgrade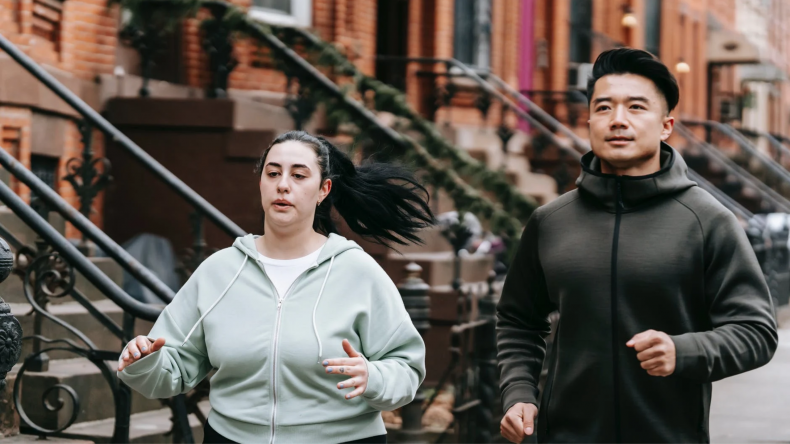 WW started with founder Jean Nidetch inviting over a group of friends to discuss their best strategies for losing weight. This mom from Queens, NY realized something decades before scientists would conclude it for themselves: support from your peers could help you reach your health goals.
This founding philosophy has carried through to the modern age with WW's new Digital 360, bringing social support to your fingertips through WW's user-friendly app on your phone. With Digital 360, you can access highly trained coaches, like Lisa and Favin, without having to find time to attend an in-person workshop. These coaches and peer-support groups could help you stay motivated to reach your weight loss goals.
Coach Favin Gebremariam believes that all humans "innately desire support," regardless of the types of activities or decisions we're making. She says, "Being supported is crucial to our success because it instills in us a confidence that empowers us through, even when things feel hard or sticky."
Meanwhile, Coach Lisa Shaub notes that it's easy to feel isolated when working on your health like you're the only person dealing with these challenges. However, when you join a community like WW, that sense of isolation could melt away. "Being able to share with other people on the journey can make this feel like a fun adventure that we are all on together—we can pick each other up and help each other keep going," she says. "It really can impact our everyday motivation."
Both coaches cite social support from loved ones and friends as critical to their success. Coach Favin started her WW journey alongside her mom, and they are both still participants to this day. She tells Newsweek that her mom is a "huge part of [her] wellness support system."
Additionally, they both highlight the crucial support D360 provides. Why does Coach Lisa speak so highly of the experience? "It's like a built-in family ready to cheer you on and support you," she clarifies, adding that she's frequently "blown away by the heartfelt comments that are posted on our team page."
"The WW community—whether in workshops, on Connect or now through D360—has always been a huge part of my success," Coach Favin says. Coach Lisa agrees and adds, "That is the other amazing thing about a supportive community. There are so many opportunities to continue to learn and grow."
Digital 360 Coaches Could Provide Unique Engagement and Motivation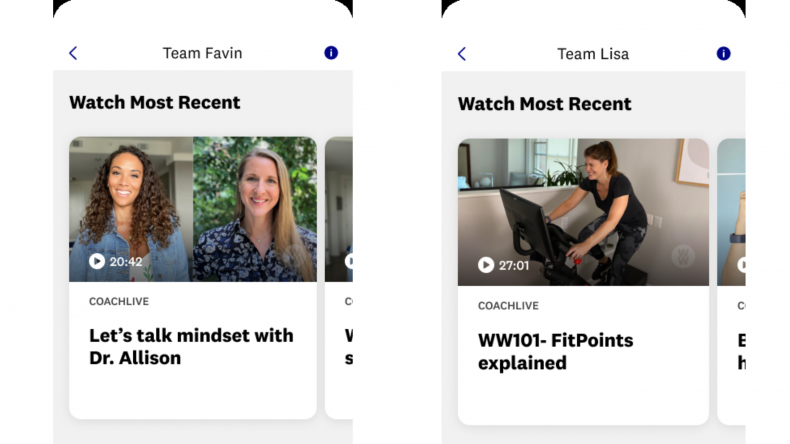 In addition to the incredible peer support users gain through D360, the highly trained coaches are there to provide expert guidance. "We're all experts who are trained to help people reach their [health and wellness] goals," Shaub explains.
When you become a member of WW's D360, you can follow as many different coaches as you like. Each coach brings unique philosophies and strengths to users so you can curate your app with the content you find helpful. "The D360 coaches are champions, cheerleaders, advocates, and supporters of each one of us on this journey," Coach Favin says. "The coaches even support each other! We provide insight into the science-backed techniques and help break down some of the more complicated elements of any health and wellness journey. But mostly, we are here to support, uplift, and act as just one more foundational beam in a members' journey!"
Coaches post new content on the WW app almost daily, from motivational quotes to Coach LIVEs sharing helpful tips like how to get back on track after a hard week. Users can access this content anytime or tune in when their coaches host these LIVE hangouts. Coach Favin says the "on-demand nature" of D360 makes it more accessible. She explains that she's able to talk to her teammates, catch a CoachLIVE session, and explore new meal ideas when it's convenient for her hectic schedule, and that's what makes it "game-changing."
Changing Your Mindset With WW Coaches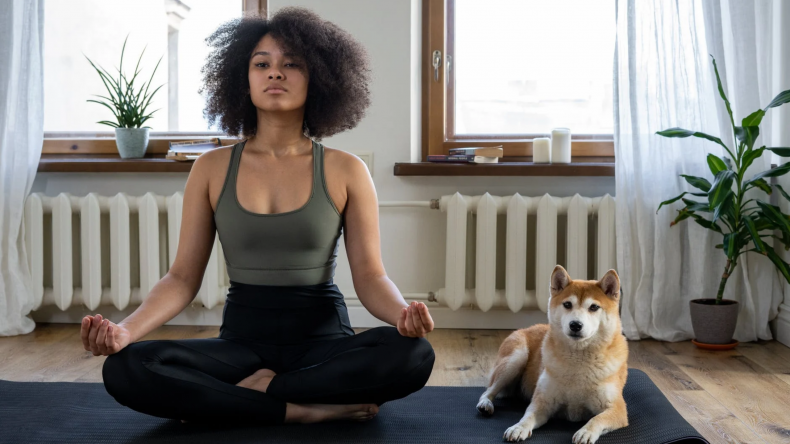 Another innovation these coaches are excited about is WW's focus on mindset. Coach Lisa notes, "We [at WW] already have an incredible program focused around food, but over the last few years, we have really started to truly help people change their [way of] thinking." She explains that your thoughts impact your feelings, which in turn impact your actions. If you've got a negative mindset, it might be difficult to move forward on your journey.
Coach Favin offers a sage piece of advice to users—treat yourself how you would treat your best friend. "No one would expect their best friend to 'get over it' or 'snap back,'" she explains. "But we don't reserve that same understanding for ourselves."
"Your mindset—what you say and don't say to yourself has huge implications on how you feel about yourself, your abilities, and your progress," she elaborates. She warns against not giving yourself enough room for growth. "You can unintentionally and even unknowingly be misaligned with your goals simply because you aren't being kind or generous to yourself," she says.
One of the ways she helps shift her own mindset is by adopting a gratitude practice. She encourages others to simply write down a few good things that occur every day and that over time. This could help you regain a sense of presence and learn to give yourself grace.
"In a weight loss journey, there are a lot of ups and downs—and not just with the scale," says Coach Lisa. She emphasized that it's not about preventing the downs, but instead, it's about learning how to bounce back from these missteps. "I work really hard to help people not dwell on the negative feelings—that pop up for all of us, of course—but to try to switch gears and focus on even the tiniest celebrations," she says.
Another valuable tip she wants readers to take away is to reflect on one's own journey. She shares, "Questions like, 'What can I learn from this?' or 'What can I do now to move forward?' can change everything."