Sponsored Article
These Products Could Turn Your Backyard Into Your Own Outdoor Oasis
If You Have an Outdoor Component to Your Home, These Products Could Help You Create Your Own Summer Oasis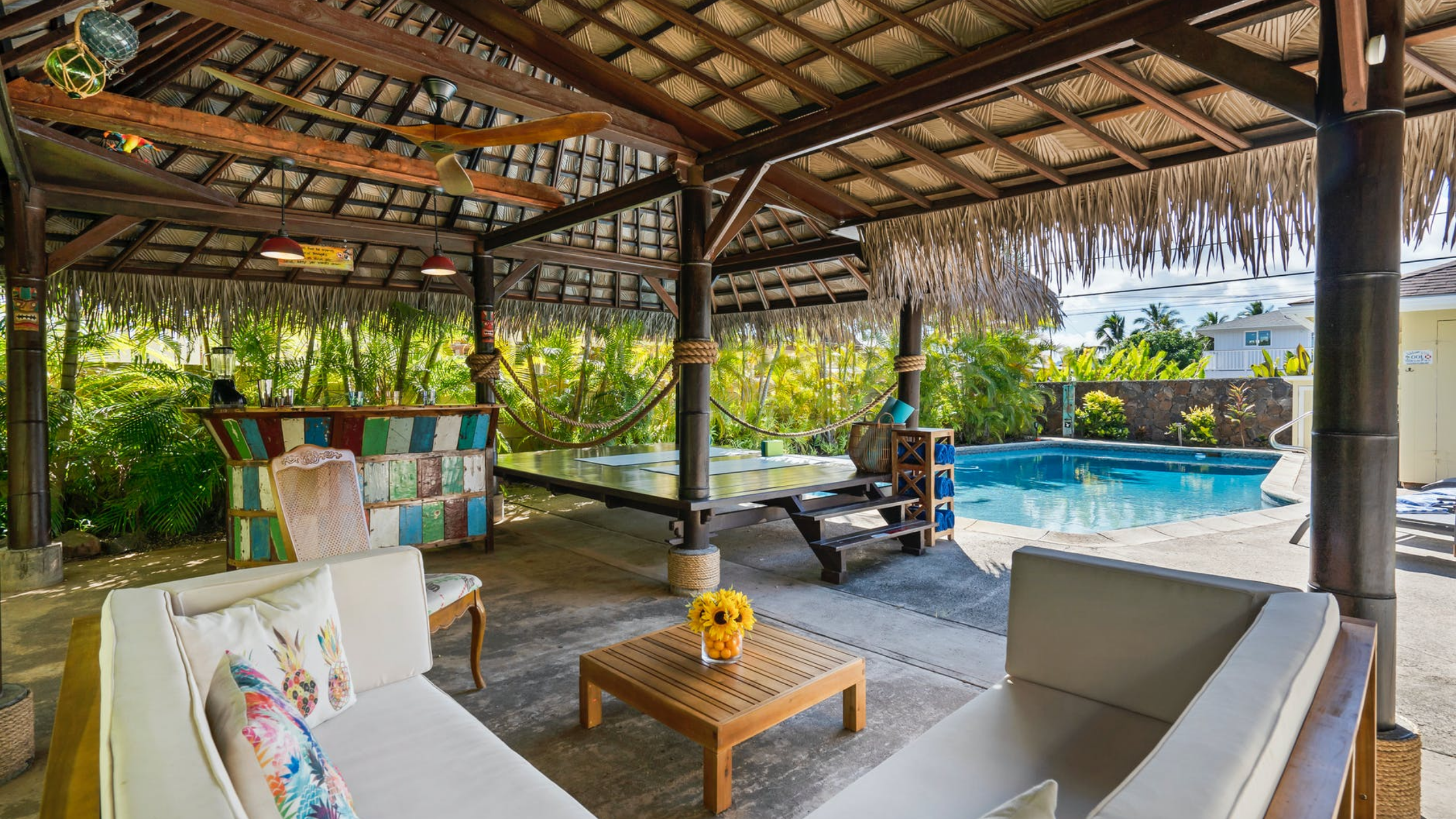 Now that we're experiencing warmer weather, some of us might want to spend more time outdoors in the sun. Whether you're preparing to have people over for summer barbecues or you're looking to make a socially distant hideaway for your immediate family, creating your own outdoor living space could instantly elevate your home.
If you have an outdoor component to your home, big or small, these products could help you create an outdoor oasis for you to spend the summer with loved ones.
1. JBL CLIP 3 Portable Bluetooth Speaker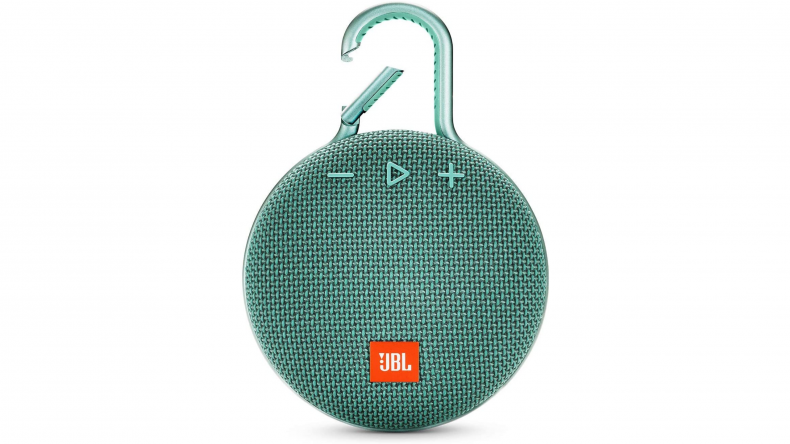 Gone are the days of placing your phone in a bowl to amplify your music. No, your oasis deserves better than that. How about a Bluetooth speaker that could clip on just about anything? The fully integrated metal carabiner protects the speaker from damage and allows you to clip it onto a backpack or belt for on-the-move hikes or maybe a tree you'd like to lounge under. The battery charge can play music for 10 hours. Plus, it's waterproof, so you might not have to worry about destroying it during your pool party. Choose from 12 different colors, ranging from black to camo to teal (pictured).
Click here to buy it for $69.95.
2. KingSo 22-Inch Fire Pit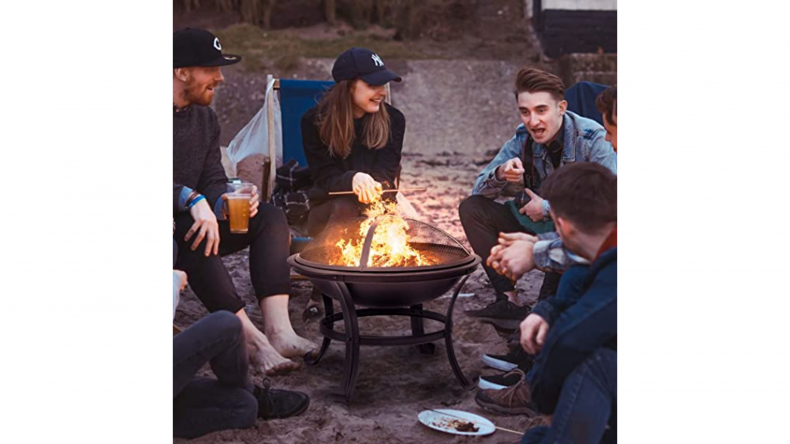 Are you ready for s'mores? Or how about a good old-fashioned campfire experience? This one is ranked No. 1 in outdoor fire pits on Amazon and has 6,160 five-star reviews. It's lightweight and portable, so you could pack it into your car for a weekend camping trip or (controlled) bonfire on the beach. It has a durable steel frame and comes with a fire poker and spark screen for added safety and protection.
Click here to buy it for $49.99.
3. Outdoor String Lights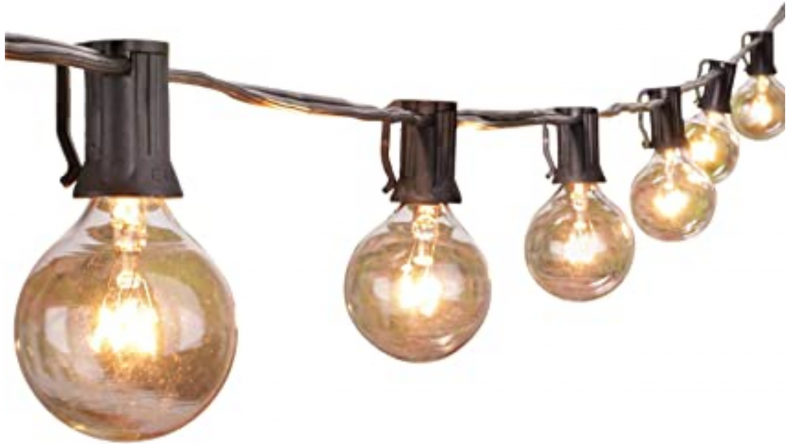 You don't need a special occasion to illuminate your backyard with these Edison bulb outdoor string lights, but you could turn any day into a memorable event when your backyard looks that good. These lights are also dimmable, so you could set the atmosphere exactly how you want it.
Click here to buy 25 feet of lights for $15.98.
4. Keter Breeze Bar Outdoor Patio Furniture and Hot Tub Side Table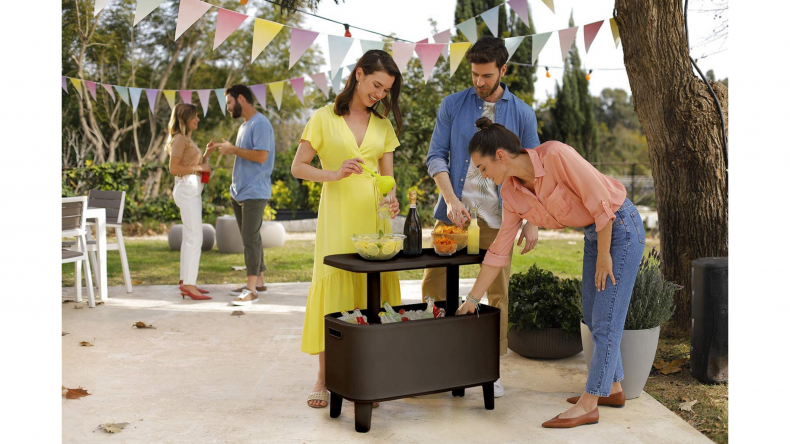 An outdoor patio table with a hidden cooler compartment? Yes, please. This table measures 32.8 inches by 15.9 inches by 20.4 inches with a hidden 17-gallon drink storage capacity to handle up to 130 12-ounce cans with ice. The lid elevates 10 inches to serve as a cocktail table, and the drainage plug could make the cleanup a breeze.
Click here to buy it for $149.99.
5. XXL Hammock Chair Swing by Hammock Sky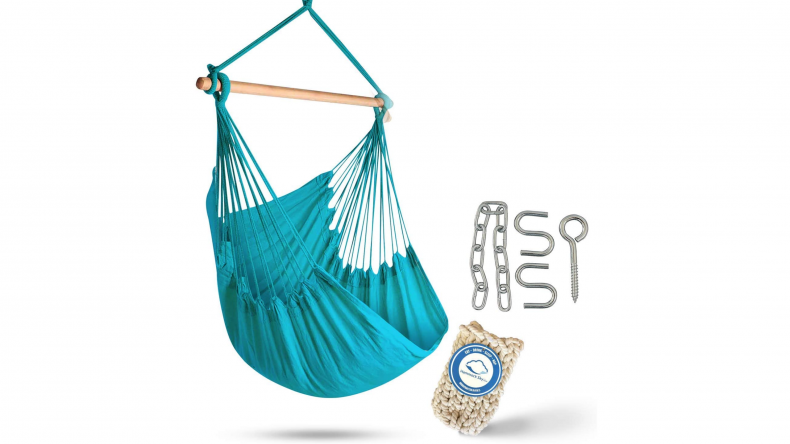 Sit back and relax in this extra-large hammock, able to support up to 330 pounds. While other hammocks might not be able to let you fully relax due to their smaller size, this one has 73 inches of length and soft cotton fabric that could allow even a fully grown adult to kick back and relax completely. It comes with a lifetime warranty, all the hanging hardware you could need, and a free drink holder, as well. You could hang this on your patio or inside if you don't have an outdoor living space.
Click here to buy it for $71.97.
6. Amazon Basics Outdoor Patio Garden 3-Piece Wicker Rattan Sectional Sofa Lounge Set With Cushions and Ottoman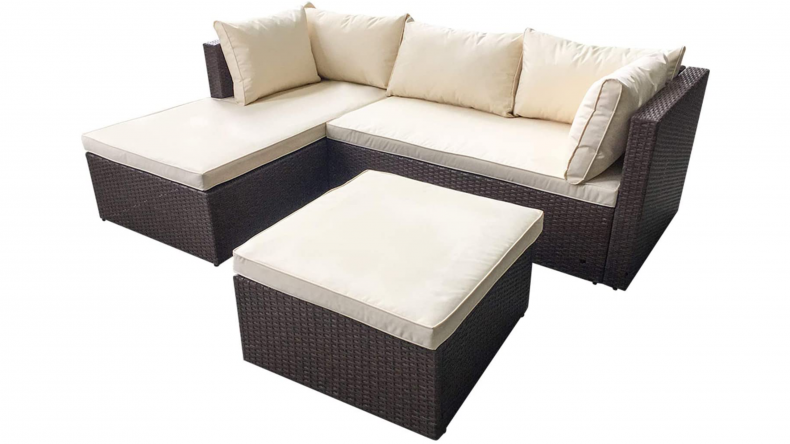 If you want a more stable place to sit, you might be interested in this patio furniture. This three-piece set includes a lounger, a two-seat sofa, a matching ottoman, and coordinating comfortable cushions. Remove the cushion from the ottoman, and it could double as a coffee table when you have guests over. It also comes with a durable steel frame and synthetic wicker for a more evergreen look.
Click here to buy it for $527.34.
7. EliteShade Sunbrella 9Ft Market Umbrella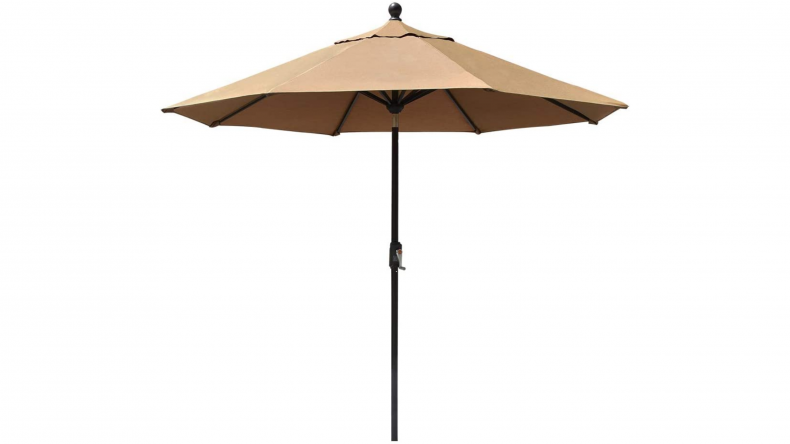 If you don't have much shade in your backyard, why not create one with a large umbrella? Give your skin a break from the bright summer sun and relax under an umbrella that measures 9 feet in diameter. The Sunbrella fabric is made of dyed acrylic and claims to have a five-year non-fading top, so you might not have to worry about the sun bleaching the color out. It's also resistant to water, mildew, and oil. When you order this, you should note that the umbrella base is not included. Choose among 13 different neutral and vibrant colors.
Click here to buy it for $189.95.
8. Flowtron MC9000 Residential Bug Fighter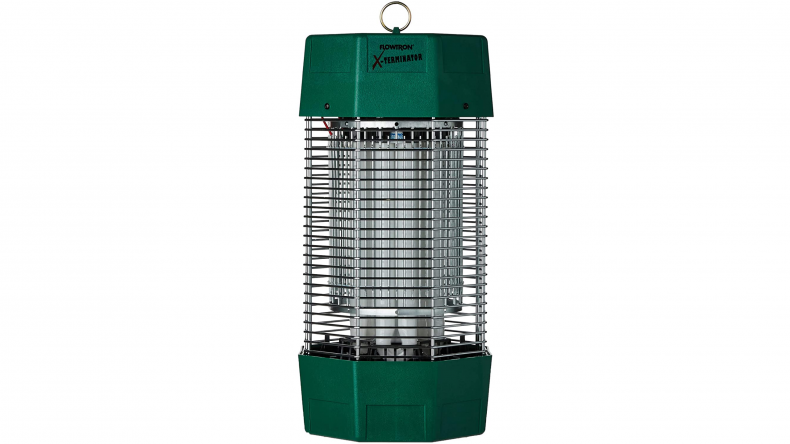 It might be difficult to relax when all you can hear is the incessant buzzing of mosquitoes surrounding you. This Bug Fighter has 120 watts of black-light energy, which claims to provide five times more ultraviolet luring power. It recommends hanging it 6 feet above the ground and roughly 25 feet away from where you plan on sitting.
Click here to buy it for $180.
9. Solar Torch Light, 4-Pack 43-Inch Waterproof Solar Lights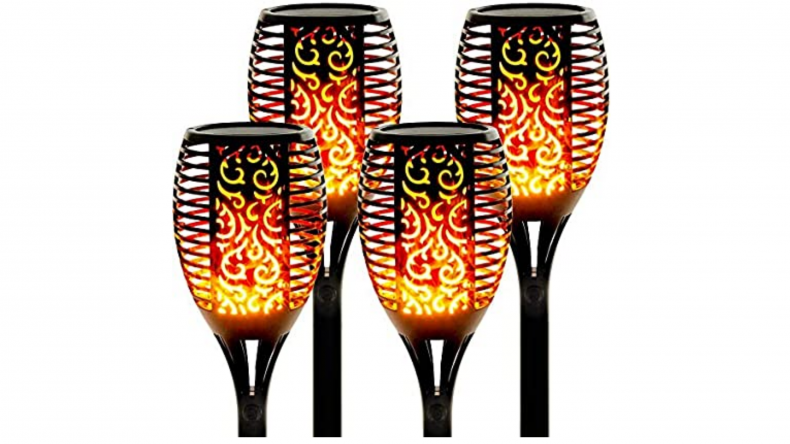 You could give your backyard a tiki bar vibe without the fire hazard of actual tiki torches. No need to plug these in—the solar-powered LED lights collect rays from the sun during the day and can switch on automatically at night. They also come with an extension rod to adjust the height of the solar torches from 30.7 inches to 43 inches, depending on your preference.
Click here to buy a pack of four for $49.97.
10. LE 306 LED Curtain Lights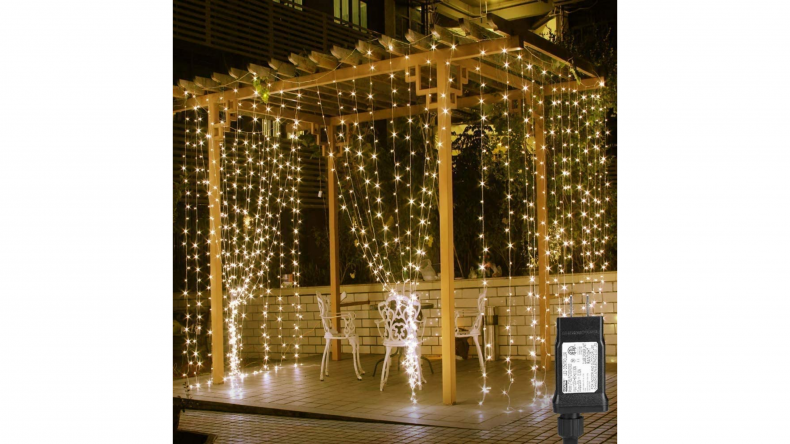 With these lights, you could turn your backyard into everyone's favorite place for Instagram selfies. These soft-white fairy-light curtains measure 9.84 feet in length and width, making them long enough to cover walls and windows or drape around a small patio. They feature eight different lighting modes, and you could even set it to cycle through the different modes.
Click here to buy them for $21.99.