Sponsored Article
These Slick Gadgets Will Make Your Home Smarter and Your Life Easier
Transform your living space into a smart home that makes day-to-day life substantially better
Picture the scene: you walk through the front door, speak, and the lights flicker on without you ever having to grope around for the switch. Down to watch a movie? One command could set up a flick on your favorite streaming platform.
It seems like it was only yesterday when talking to furniture was a futuristic fantasy. Nowadays, anyone can build a smart home where household appliances and systems are online, centralized, and ready to be managed and controlled remotely. If you're spending a lot of time at home these days, it's definitely a great time to upgrade and transform your home into a smart one.
A good place to start is Lenovo's range of smart home essentials, which consists of genius plug-and-play devices that work seamlessly together to make your home life much easier.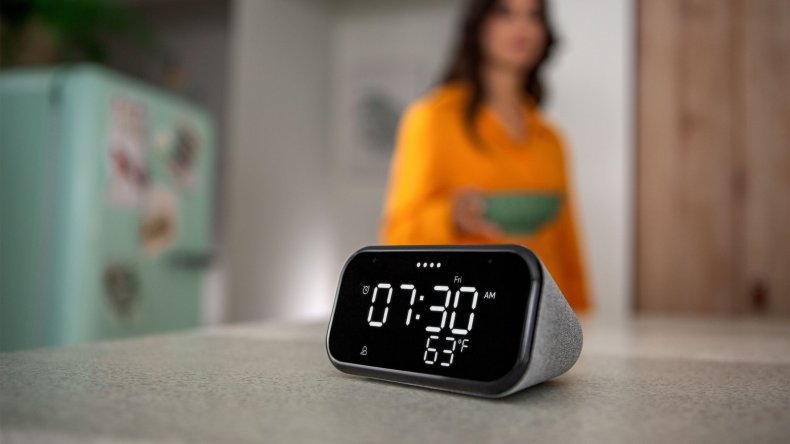 The compact Lenovo Smart Clock may be designed to sit on the nightstand, coming equipped with extensive alarm options, but it's capable of so much more than that. With its compact touchscreen display and Google Assistant, the Smart Clock can control your entire smart home system from the bedroom.
Fancy playing some tunes? Perhaps you want to set an alarm or make sure all the lights are turned off at night. If you have the smart equipment, you can probably command it by voice using the Lenovo Smart Clock. It's compatible with more than 30,000 products and 5,000 brands, so it's bound to be an effective addition to your smart home.
The clock's screen dims at night to give you a cozier sleeping atmosphere, then gradually brightens in the morning when it's time to wake up. It even has an USB port for charging your phone, which comes in handy when all the outlets near the bed are taken.
Best believe it: you've never had an alarm clock like this before!
---
Lighting systems tend to be one of the first things that homeowners turn smart. It's not just a huge convenience to be able to turn lights on and off remotely, but smart lighting is also quite simple to set up with or without a central smart hub.
With Lenovo Smart Bulb and smart lighting switches, homeowners can enjoy a state-of-the-art lighting system that lets you control switches, brightness, and other customizations from your mobile device. When connected with Google Assistant or Amazon Alexa, the bulb can be controlled remotely or by voice, whether you want to adjust the color temperature and brightness or set a lighting schedule.
---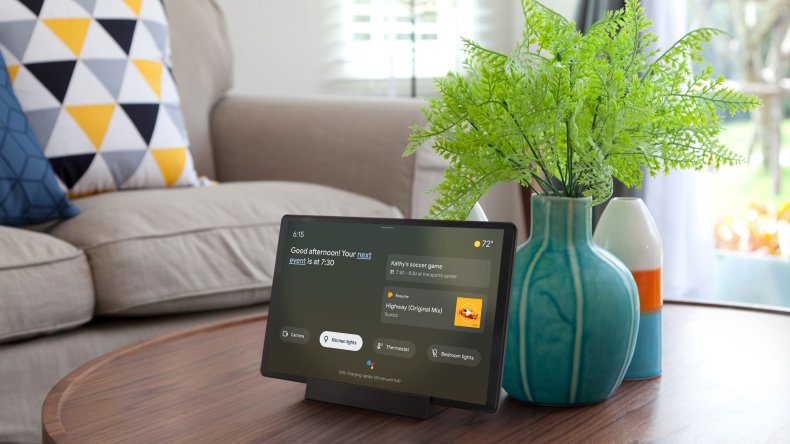 The ultimate allure of a smart home is that everything can be monitored and commanded easily from a single device. All of Lenovo Smart Home Essentials are connected to the Lenovo Link App, where you can keep an eye on everything and command them from your mobile device, even when you're on the go.
But when you're at home, there's nothing quite like a hands-free experience. Both the Lenovo Smart Display and Lenovo Smart Tab are exceptional smart home hubs that come with a display and let you control every smart gadget inside your home with a simple voice command. From checking the weather to monitoring the front door to watching cooking tutorials on YouTube, the possibilities with these two devices are endless.
While both home speakers have the same role of being the center of your smart home network, they come with varying features.
The most important difference between the two is the voice assistant software with Smart Display using Google Assistant. On the other hand, Smart Tab comes with variants that are compatible with both Google Assistant and Amazon Alexa. If one software is already embedded in your home, this is an important distinction to help you decide which one to purchase.
Additionally, the Smart Display is built as an attractive standalone in a smart home. On the other hand, the lightweight Smart Tab is a portable tablet that doubles as a smart screen when placed on the Lenovo Smart Dock.
Lenovo also offers another appealing option in the Lenovo Yoga Smart Tab, which is a smart home hub and premium tab in one with an FHD IPS display and dual JBL stereo speakers.
---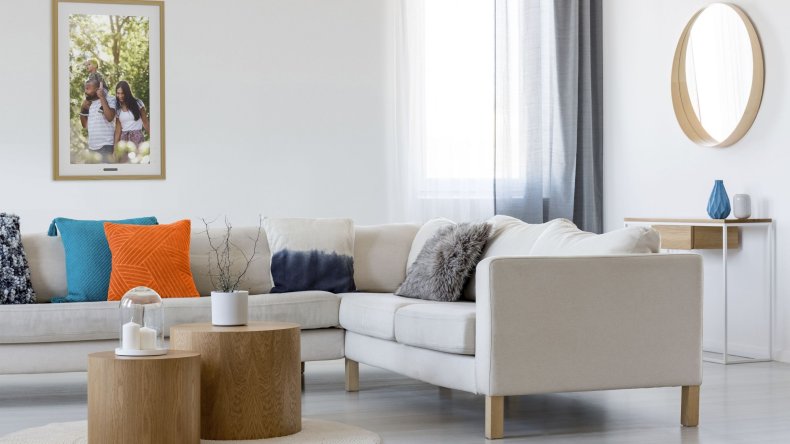 Take your family album a step further and make the photographs an integral part of the décor in your modern home with the Lenovo Smart Frame.
The 15- x 24-inch digital smart frame syncs with Google Photos and mobile phones to feature the best photos from your collection, plus the innovative design means that it could be flipped easily to accommodate landscape or portrait images. Anti-glare technology and a color-tone sensor adjusts to the room's ever-changing light conditions, ensuring the photos are always seen in the best light available.
With its high-quality screen and premium canvas-style design, the Smart Frame is the perfect tool to transform family snapshots into artwork on display. And if you want to gaze at actual art by famous painters, the Lenovo companion app offers hundreds of world-class masterpieces to choose from. Simply wave your hand or ask Alexa or Google Assistant to change the photo on display!
The Lenovo Smart Frame is set to hit shelves in November 2020.
---
The Lenovo Smart Plug is another all-purpose gadget that's used to control compatible devices remotely. The WiFi-connected device can be attached to any available outlet, then commanded by smart home devices, such as Lenovo Display, Lenovo Smart Tab, Google Home, and Amazon Echo.
Making your living space smarter is a constant work in progress, but these Lenovo essentials are a good place to start.