Sponsored Article
This 160-Calorie Protein Bar Is the Perfect Pre- and Post-Workout Treat
Stock Up on These Snacks Now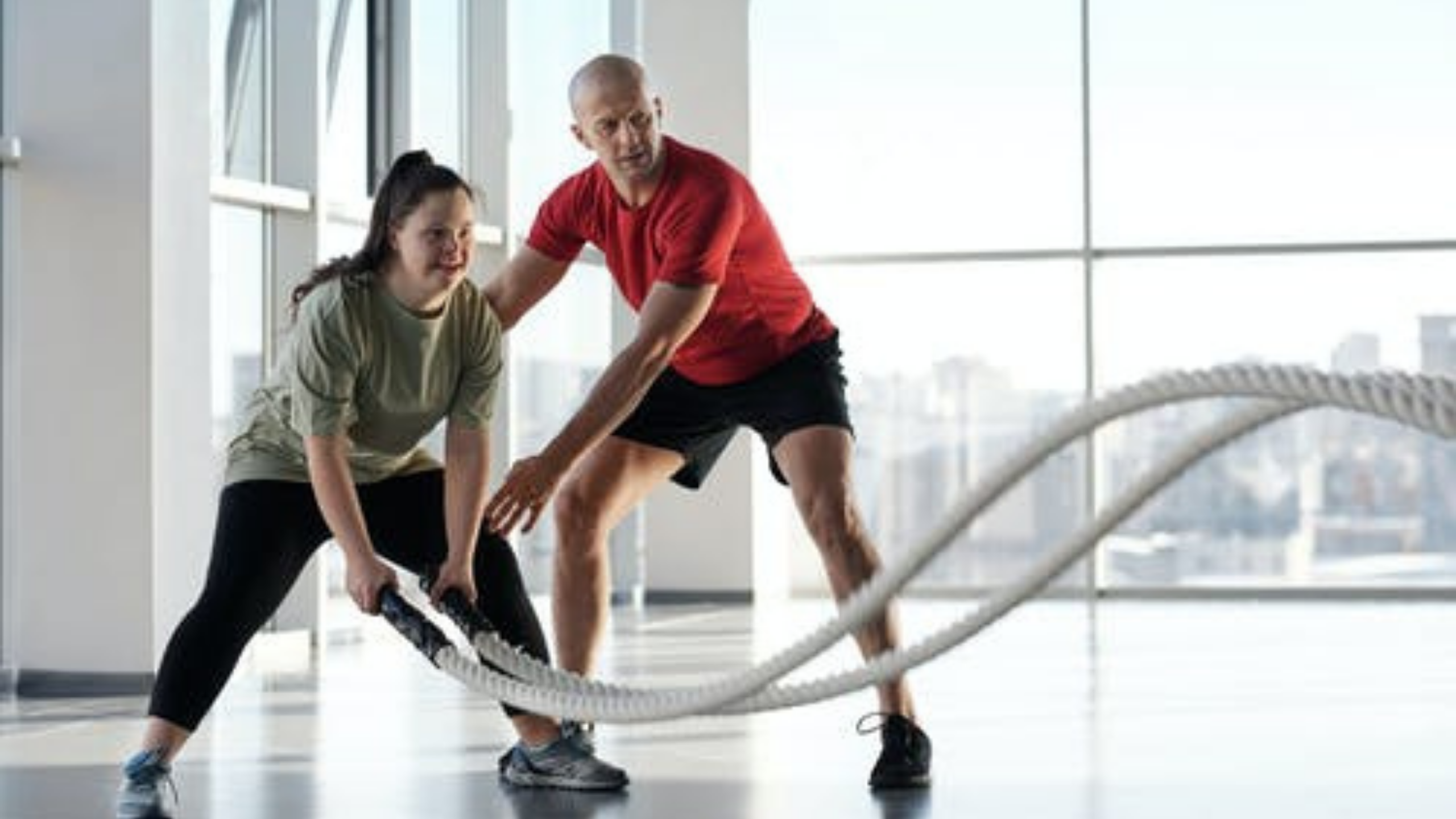 The food that you eat before and after a workout can dictate your workout's effectiveness. You shouldn't have a full three-course meal 30 minutes before you hop onto a treadmill nor should you stuff your face with a milkshake and a side of fries right after lifting weights. It's important to find low-carb, high-protein snacks that can boost your workouts instead of hindering them. This is where protein bars come in.
What's in a Protein Bar?
Protein bars can contain anywhere between 150 and 400 calories while boasting 10 to 20 grams of protein. They're also packed with healthy micronutrients like calcium, B vitamins, potassium, and iron. Additionally, they've been shown to increase muscle mass and can assist in both weight gain and weight loss when consumed alongside a healthy diet and paired with an adequate amount of physical activity.
Despite being branded as a great and convenient way to add more protein to your diet, however, not all protein bars are the same. As such, it would be important to check what else your protein bar of choice may or may not contain. Some protein bars are very high in calories, while others have a lot of added sugar in them. These are features you might want to avoid if you're looking for a pre-workout or post-workout snack. Always make sure to check out the nutrition panel and ingredient list so you can find the right bar with the right nutrients for your lifestyle.
Where Can I Find Healthy Protein Bars?
If you're looking for the right balance of ingredients in a protein bar, then you should check out Built Bar. The brand understands the importance of having handy snacks available that can give you the energy you need before or after a workout, and it makes sure if offers plenty of options for gym buffs.
Across its range of 18 flavors (nine delicious flavors without nuts and nine more flavors with nuts), you won't find more than 180 calories, 2.5 grams of fat, or 5 grams of sugar. Built Bars all have at least 15 grams of protein, as well. In addition to being efficient and nutritious, Built Bar also has some of the best-tasting protein bars on the market. Here are some of its best-sellers:
Apple Almond Crisp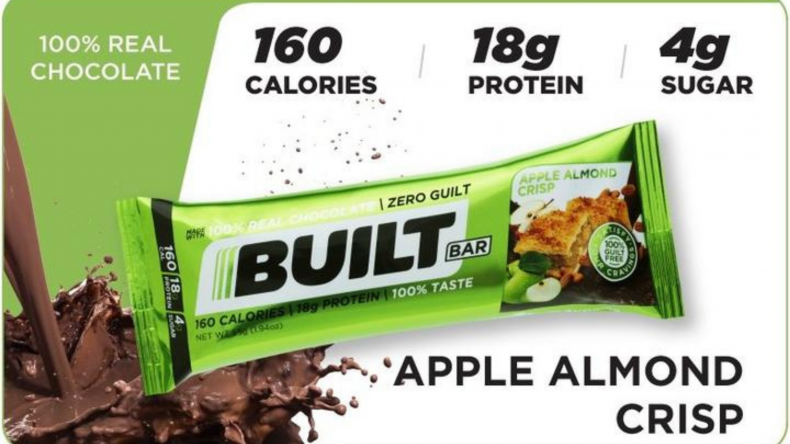 This bar contains nuts as one of its primary sources of protein, and you'll be able to taste bits of real apple and real almonds with every bite.
Order a box of 18 Apple Almond Crisp Built Bars for only $38.70 now!
Banana Nut Bread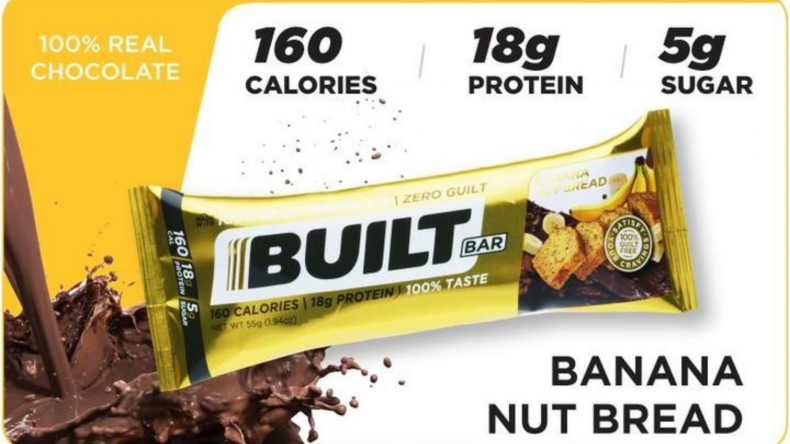 If you prefer walnuts over almonds, this is the bar for you. As an added bonus, this snack will remind you of banana bread—and who wouldn't love that?
Order a box of 18 Banana Nut Bread Built Bars for only $38.70 now!
Cookies 'N Cream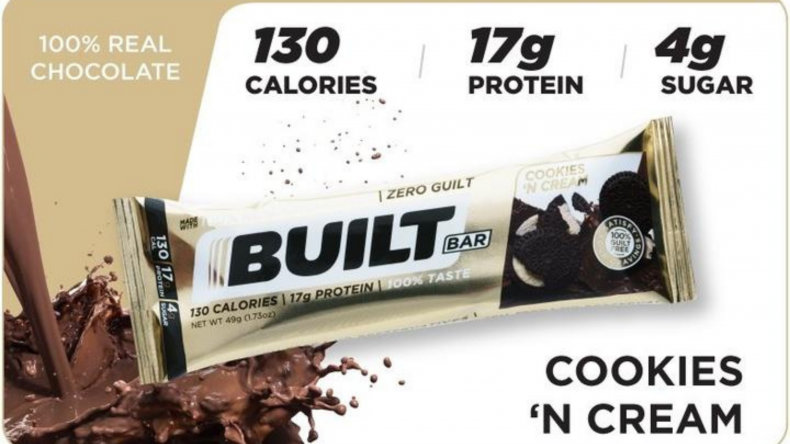 The classic flavor combination of cookies and cream makes its way into this delicious protein-filled treat. It's so good, you might just forget you're actually a healthy protein bar.
Order a box of 18 Cookies 'N Cream Built Bars for only $38.70 now!
Caramel Brownie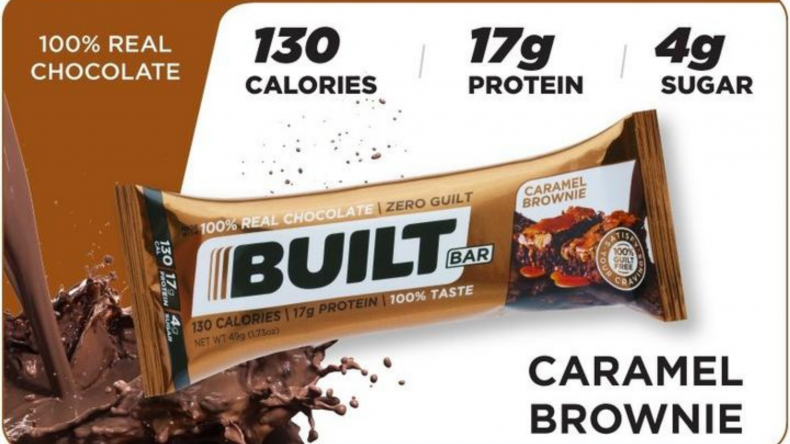 Satisfy your sweet tooth without ruining your diet. This protein bar tastes like dessert and is definitely one of the varieties you might want to stock up on to help curb your cravings.
Order a box of 18 Caramel Brownie Built Bars for only $38.70 now!
In addition to its best-sellers, other Built Bar flavors include Mint Brownie, Double Chocolate, Salted Caramel, Coconut, Orange, Raspberry, Cherry Barcia, Peanut Butter, Coconut Almond, Peanut Butter Brownie, and German Chocolate Cake.
Built Bar truly is a standout brand in the protein bar field. With their exceptional nutritional profile and a wide array of flavors to choose from, it's really not hard to understand why these snacks are quickly becoming the favorite protein bars of many fitness enthusiasts.
If you can't decide on which flavor to start with, try Built Bar's mixed box so you can try all 18 flavors. Plus, new customers get 30 percent off—so don't miss out! You can also Build Your Own Box and mix and match your flavors of choice as you see fit.