Sponsored Article
This 21-day Training Program Helps Stops Your Dog From Running Away—Here's How
The Halo Collar is most than just a 21-day training program. It's a long-term investment for man's best friend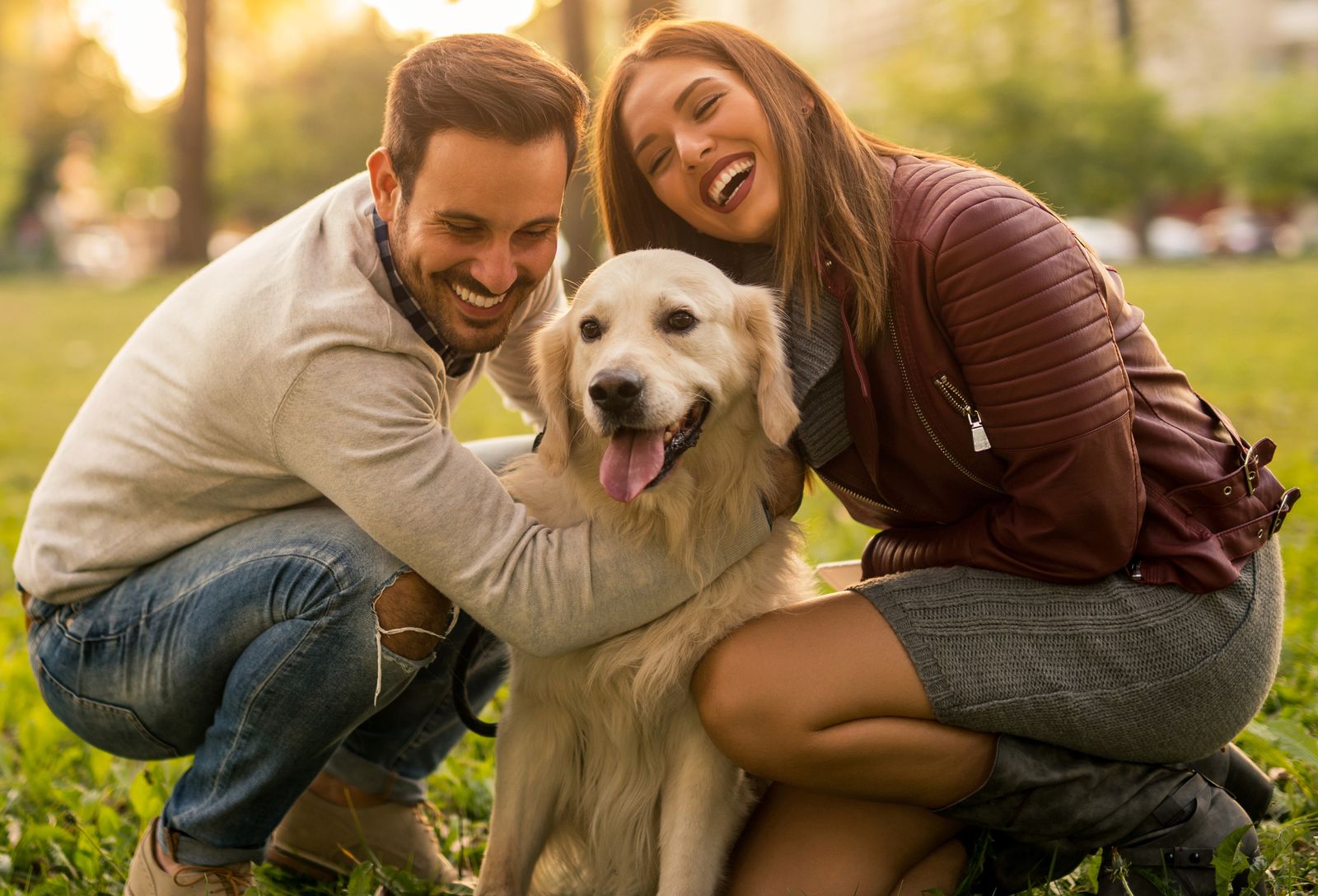 Trying to keep man's best friend behaving and staying safe is no easy task and can be a complete test of patience. But teaching your dog some basic training tips is essential to keeping them safe from harm's way.
The question is, where exactly do you start? There are various classes online with useful tips and tricks, but it's hard to know how to find what really works. The Halo Collar is here to help.
The Halo Collar can be likened to a smartwatch for dogs—with smart fence features, expert 21-day training, activity tracking, and GPS technology. Sounds amazing right? So if you're up for it, the first step to training your dog is understanding why you need to.
Why do you need to train your dog?
Training your dog is not just for your pet's welfare, but it's for your safety and that of your family. Every dog can benefit from being properly trained, and it strengthens the bond of companionship between pet and owner.
Here are the reasons why you should train your dog that might not be obvious:
1. It's a teaching experience.
Training entails communication, which helps you and your pet understand each other better. The more you learn about your dog's personality, the more they will feel like you understand them.
2. Trained dogs keep themselves safe.
Dogs that understand boundaries have a lower risk of getting into any accidents. They know how to move safely around the house and not go running out the door or escape from the yard.
3. Dogs will learn to be sociable.
Sociability is critical. When you train your dog to recognize boundaries that automatically guide your dog to stay inside, you know they'll stay safe even when you are not around.
4. You can bring them along on trips.
Bringing your pet on vacation can be stressful and quite chaotic, especially when it's their first time. But well-behaved dogs that are trained are equipped for trips to the beach, the park, friends' houses, or even road trips.
5. You can have peace of mind.
Dogs can become aggressive and anxious if you don't know how to communicate properly. There are various situations that can be stressful, which can lead them to run away. So to make sure that they behave, it's best to train them as early as you can.
Not all pet owners are confident in their ability to train their dogs, but The Halo Collar could be the solution.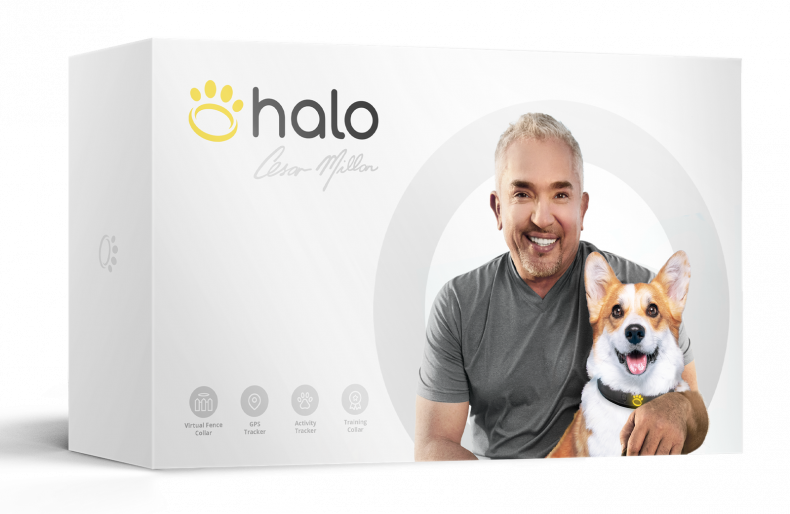 What is the Halo Collar?
Halo Collar is a smart collar for man's best friend. It is built with fantastic features that will give you and your dog a seamless training experience.
Accidents can happen when we are not watching our dogs. But with the Halo App, you can view expert training programs, create wireless fences that automatically keep your dog inside, track their activity, monitor their safety, and view their location from your phone.
● Smart Fences
The Halo Collar features options for innovative smart fences. These are virtual "safe areas" where your dog can roam leash-free. You can easily make a Halo Fence so that your dog has freedom in your home. The data for these fences are stored in the collar itself and fully automated with GPS, so you don't have to worry about Wi-Fi disrupting your fence's boundaries.
● Activity Tracker
Just like a smartwatch, the Halo Collar will log their location, walks per day, active and resting time, etc. Most dogs require freedom to stay healthy, with most need 1-2 hours of exercise daily. You can keep up with your dog's exercise levels and monitor their health.
● Prevention Feedback
The Halo Collar is designed to prevent your dog from harm. Prevention feedback includes warnings about boundaries to their smart fence and emergency prompts. This way, you'll know if your dog is staying safely inside their boundaries and don't need to worry they'll leave a safe area.
● Portable with World Class GPS Systems
You can create smart fences from anywhere in the world because Halo Fences are tied to world-class GPS and GNSS systems. There's no need to install or dig around to set up a physical fence - you can either use the in-app map or walk around the boundaries yourself. Easy as that!
● All Terrain Types
Since Halo Fences are digital, you can cross all types of terrain including rivers, streams, driveways, and mountains! The Halo Collar will track your dog's location accurately within 10 feet of the fence boundary. You can even create up to 20 fences anywhere you go.
Aside from these smart features, Halo offers a holistic approach to boundary training that's been proven effective. The 21-day program was created by none other than Cesar Millan himself!
What is the 21-day training program?
Here's how you and your dog can master the Halo system in four easy steps in just 21 days.
1. Setup and User Training
On Day 1, you will learn how to become the ultimate pack leader and the best pet parent you can be. Track your progress from the Halo app, watch exclusive videos and tutorials from Cesar, and get up to speed with all the Halo Collar features.
2. Introducing the Collar
It's time to introduce your dog to the collar using positive associations. You are setting up your dog for safety and success! The collar is even adjustable for a perfect fit. As your dog grows, you can replace the straps for ultimate comfort.
3. Indoor Training
Days 3 through 10 are meant to activate your dog's natural capacity to learn. The Halo Collar helps to communicate perfectly-timed signals so your dog will keep away from off-limit areas and go back to safety. As an owner, you will learn about your dog's needs and responses. You're strengthening your bond and effectively training your dog at the same time!
4. Outdoor Training
For days 11 to 21, you can now move outdoors. It's time to use Halo Fences outside to minimize distractions and improve positive encouragement. The automated Halo System will provide Prevention Feedback whenever appropriate, so your dog's self-esteem and skills will continue to grow.
Reduce your need for expensive in-ground dog fences, training programs, activity trackers, and separate GPS collars. You can even create up to 20 wireless fences right from your phone, so you can go almost anywhere without burying costly wires and fence lines to keep your dog safe.
Get The Halo Collar at a discounted price of $799 (regularly priced at $999) with the promo code

BESTFENCE

upon checkout.

Order here

.