Sponsored Article
This 5-Day Fasting Program Could Help You Lose 5 Pounds Without Starving—Here's How
This Is the Perfect Program to Start Your #SelfLove Journey
It's important to consult with your doctors before undertaking any diet or making changes to your health plan.
Move over, intermittent fasting—Fasting Mimicking is the newest trend in the weight-loss world.
As its name implies, this program offers the benefits of a traditional fasting routine without forcing you to give up food completely.
But you can't just go out and grab a supermarket salad. Fasting Mimicking is a patented weight-loss method activated by a unique five-day program called ProLon. This "no-fast" fasting diet was developed by Dr. Valter Longo, who is the director of the Longevity Institute at the University of Southern California. He was also named one of Time's 50 Most Influential People in Health Care in 2018.
Is ProLon for you, and can it really help you lose weight in just five days? Again, it's best to consult with your doctor or nutritionist before starting any diet or weight-loss program.
A Diet Program in a Box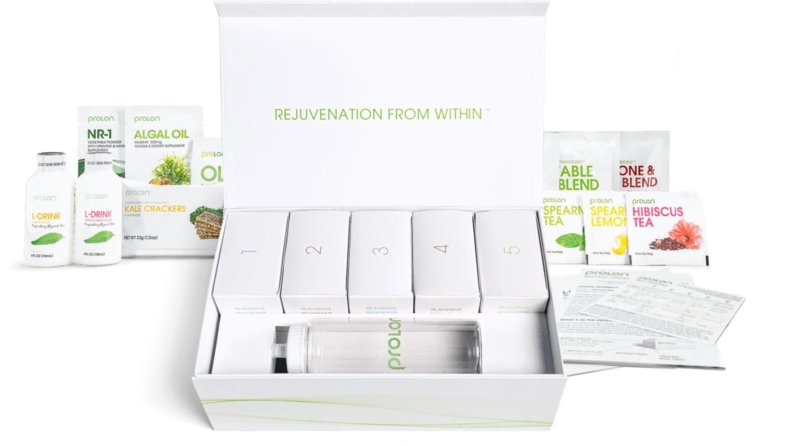 ProLon is a five-day program consisting of prepackaged meals and snacks designed to be consumed on specific days during the regimen. It works by triggering autophagy, or the body's cleanup of old and damaged cells. This process helps your body rejuvenate, kickstarts weight loss, and can even reduce stubborn belly fat.
All the ingredients that go into ProLon's prepackaged meals are carefully studied and prepared in specific quantities to provide nourishment without activating your body's food-sensing system. What this means is that after three cycles of ProLon, your body could reduce fat as if you're on a traditional fast, even when you're still consuming the prepacked meals. And because you're not going hungry throughout the diet, there's less likelihood of rebounding, going on a binge, and undoing all the program's effects afterward.
Each ProLon kit comes with the actual food you'll eat throughout the program, along with a tumbler and nutrition information cards. In each box, you get five days' worth of delicious prepackaged meals that include plant-based energy bars, soups, drinks, and supplements, all designed to nourish your body and help you detox throughout the diet while helping you lose weight.
Real Results Backed by Science
ProLon and the Fasting Mimicking method were the results of over 20 years of preclinical and clinical studies sponsored by the National Institutes of Health (NIH) and conducted by the University of Southern California's Longevity Institute, and Diabetes and Obesity Research Institute.
Based on their clinical studies of the five-day ProLon cycle once a month for three months, the ProLon diet helped individuals lose an average of 5.7 pounds and 1.6 inches off their waistline. Because it doesn't deprive your body of essential nutrients, ProLon induces fat loss without decreasing lean body mass. This means that the weight and belly fat may stay off well after finishing the program.
ProLon users say that they have maintained healthy systolic blood pressure on top of losing weight. They also reported improvements in energy and focus and that they felt less unhealthy food cravings after the program. Most who have tried the diet added that they're better able to resist sugary foods and control their meal portions upon completing their ProLon fast for the first time.
ProLon might not only reset your body—it might also help reset your mindset about food, paving the way for healthier food habits that will last.
Where to Get ProLon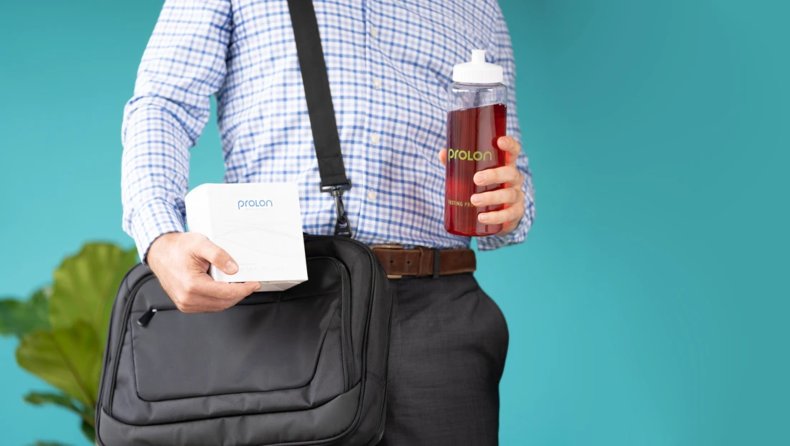 ProLon aims to help you achieve a better, lighter you in just five days by empowering you to manage your weight conveniently and healthily.
You can click here to order your very first ProLon box online at a discounted price of $199 (regular price: $249). You can choose the box with the original soup flavors (vegetable, minestrone, vegetable quinoa, mushroom, and tomato), or try the new set with options such as butternut squash and black bean. The kit also includes two delicious snack bars, along with olives, kale crackers, two types of tea, an L-drink, supplements, and a free tumbler. Signing up for the program also gives you access to a free consultation with a health coach valued at $74.
Each day's required intake is packed conveniently in separate boxes. You can choose when to eat each box's contents throughout the day, but to get ideal results, it's highly recommended that you don't switch days. Don't forget to consult with your health care provider before going on any kind of diet or weight-loss program.