Sponsored Article
This 5-Day Program Could Help You Fast While You Eat—Here's How
Eating While Fasting? ProLon Shows You How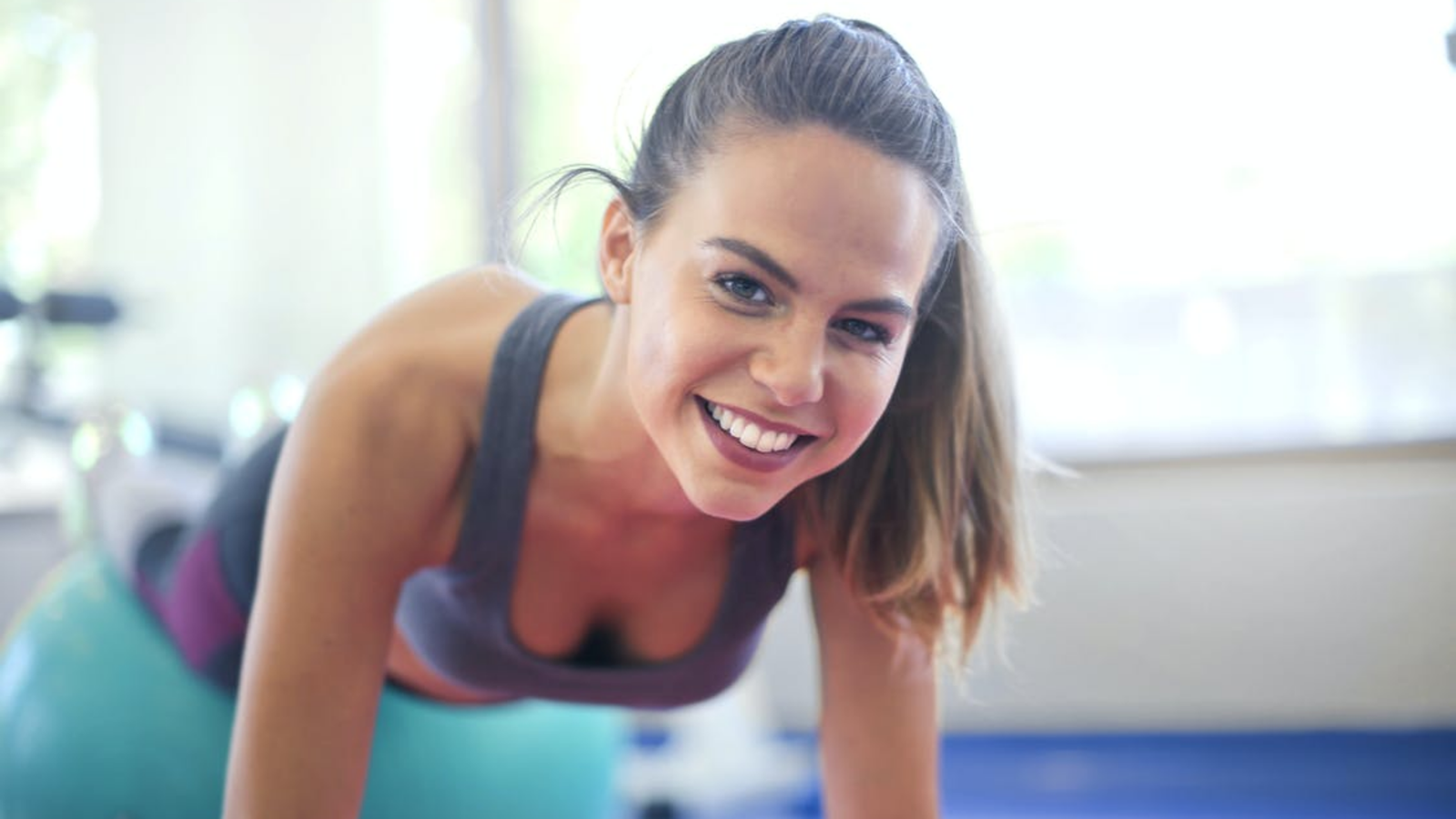 It's important to consult your doctors with any medical concerns, and before making any changes or adding supplements to your health plan.
Did you know that you could trick your body into thinking you've been fasting traditionally for five days while you've really been eating? This is what the ProLon Fasting Mimicking Diet could help you accomplish.
While traditional fasting or intermittent fasting plans require you to go hours or even days without eating anything, the ProLon Fasting Mimicking Diet could help trick your cells into thinking you're on a prolonged fast while still allowing you to eat. The specially designed meal plan delivers nutrition without activating the body's food-recognition sensors, also known as nutrient-sensing pathways. The meal plan keeps these sensors below a certain threshold, making the body think it's fasting. Want to learn more? Keep reading as we explore how the ProLon Fasting Mimicking Diet could work to rejuvenate your body, or click here to visit the ProLon website.
How Does It Work?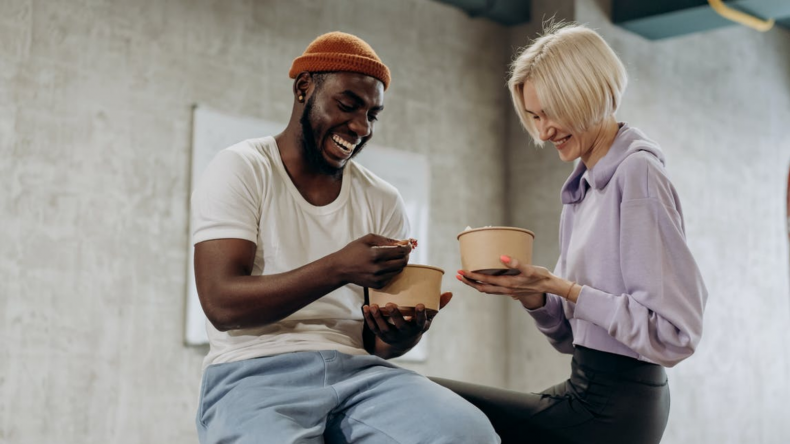 If you're going to try a five-day fast, you'll want to do it in the safest way possible. The ProLon Fasting Mimicking Diet is the first and only fasting meal program to have gone through clinical trials at the University of Southern California (USC). It has been patented for the support of healthy aging through cellular rejuvenation. The groundbreaking ProLon program was developed by Dr. Valter Longo, the director of the USC Longevity Institute, after more than 20 years and $36 million in research and development.
While on the program, you will get five days' worth of pre-packaged meals and snacks, all expertly calculated and researched so you could take in micro- and macronutrients in precise quantities and combinations that nourish your body without registering as food. This could help you get the energy you need to go about your regular life while still obtaining many of the benefits of a fasting program.
What Are the Benefits of the ProLon Fasting Mimicking Program?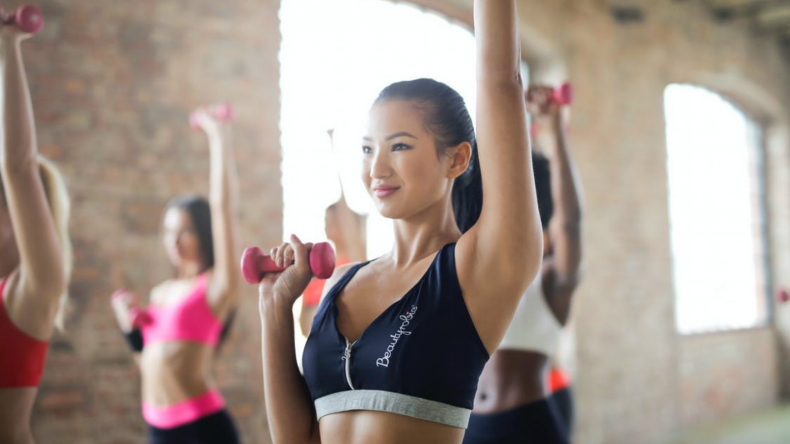 This Fasting Mimicking Diet could allow you to sneak past your food sensing system and tap into a host of rewards.
1. Promote Cellular Renewal
According to a 2021 article published in the online journal Nature, fasting mimicking could help trigger autophagy, a term that refers to cellular cleanup or recycling. This may sound concerning at first, but it's actually your body's natural way of cleaning house. Think of it like clearing out your closet but on a cellular level—you're getting rid of what's old and worn out and making room for what's fresh and new.
2. Fat-Focused Weight Loss
According to a small 2017 clinical study commissioned by ProLon, 100 users who completed three cycles of the fasting-mimicking diet lost an average of 2.5 kilos (5.7 pounds) and 4.1 centimeters (1.6 inches) off their waistline*. The best part? The fasting-mimicking ProLon diet could still provide you with essential nutrients while your body operates in fasting mode. This means you might maintain lean body mass after three cycles, which is something usually lost during traditional fasting.
3. Support Metabolic Health
In the aforementioned clinical study of patients who used ProLon for three consecutive monthly cycles, users not only lost weight but seemed to maintain healthy systolic blood pressure, too. The study showed that three cycles might support overall metabolic health, as well, and could support cardiovascular health as part of a healthy lifestyle. The research made no claims about the product addressing any diseases or medical conditions, and research outcomes should not be taken as medical advice.
Click here if you're ready to get started.
What Do I Get to Eat?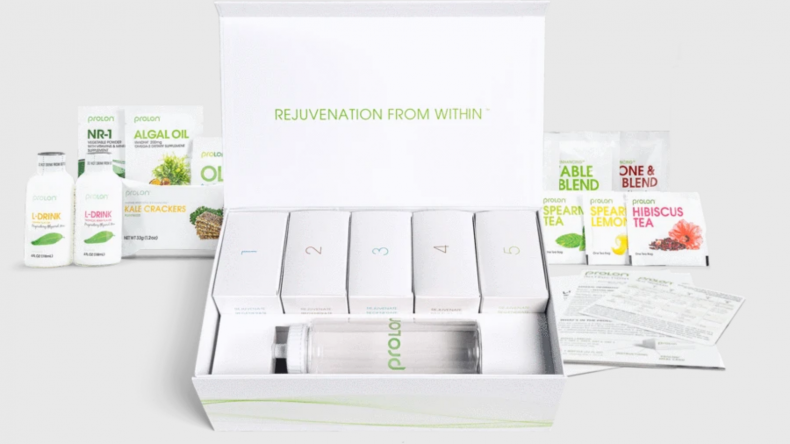 OK, let's answer the real question: What is the food like?
Every kit comes with five boxes, each full of healthy, rejuvenating food and labeled so you know exactly what to eat on which day. The package includes plant-based energy bars, soups, a variety of snacks, drinks and supplements. Everything you need is included, so you won't have to worry about running out of anything or rushing to the grocery store to find some rare healthy ingredient.
When you choose your subscription box, you can select between the new and original soup flavors—all of them equally delicious. The original flavors are vegetable, minestrone, vegetable quinoa, mushroom and tomato, while the new flavors include butternut squash, black bean, butternut squash with quinoa, spinach with white bean, and tomato.
In addition to the soups, you'll receive a wide variety of snacks and drinks. You might want to explore the selection and try the hibiscus herbal tea, spearmint lemon herbal tea, L bars (nut and choco crisp) and kale crackers. Click here to see everything included in your ProLon box.
As long as you're healthy, the ProLon program might work for you. But those who have a higher caloric intake requirement—like women who are pregnant or breastfeeding—should hold off on trying the plan. If you have a history of disordered eating, this program might also trigger unhealthy behaviors for you. Anyone with a chronic medical condition or taking medication should consult with their health care provider before starting any fast, including this program.
*Individual results may vary
ProLon is not intended to diagnose, treat, cure or prevent any disease. These statements have not been evaluated by the FDA.