Sponsored Article
This App Tells You Everything You Need To Know About Fasting
Sometimes, you need proper guidance and an extra push to maintain a fasted state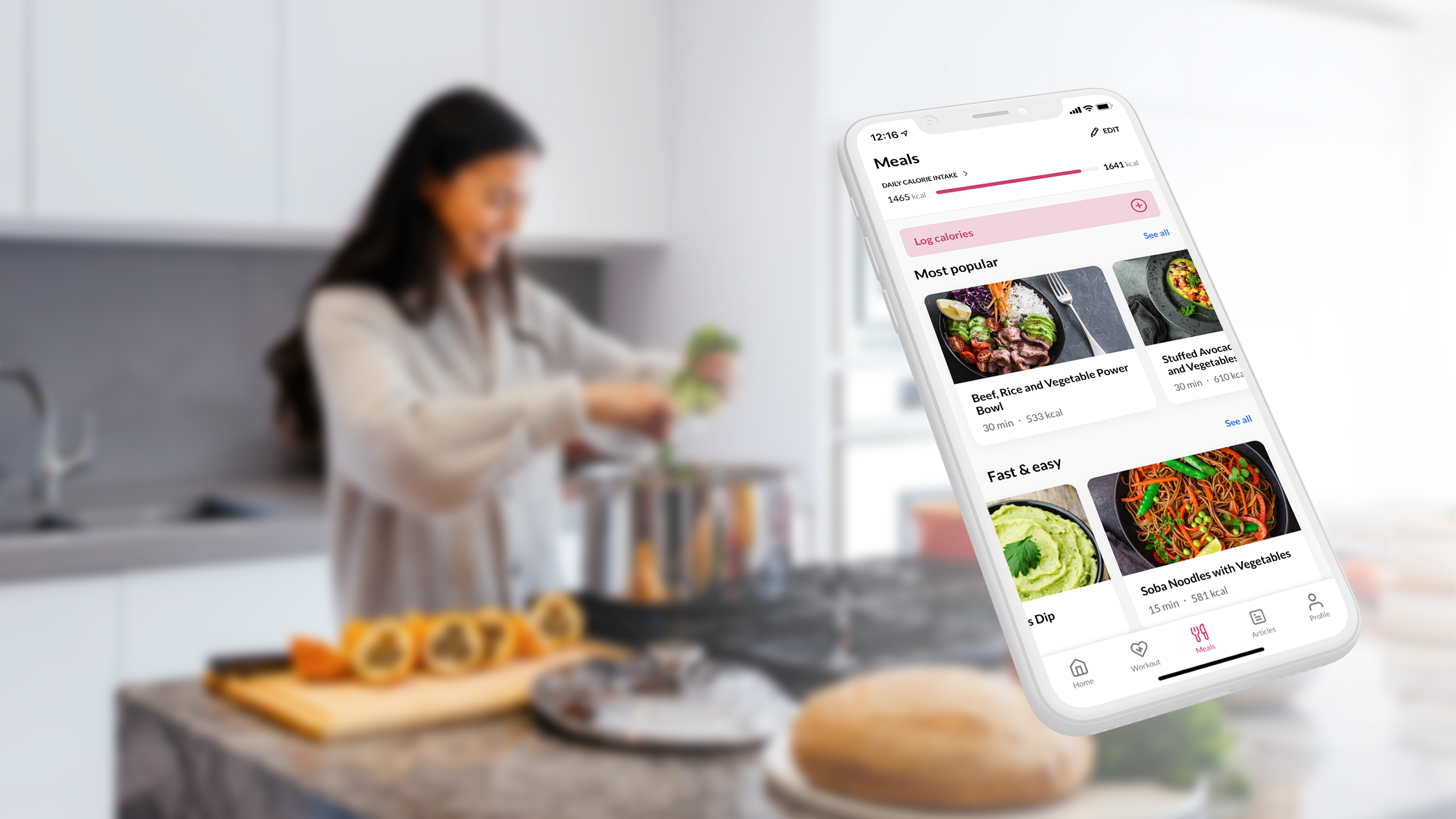 Intermittent fasting (IF) is one of the most popular buzzwords when it comes to losing weight. Generally speaking, this approach doesn't specify what you should eat, but rather when you should be eating. Typically after eight hours of fasting, your body starts to use your fat stores as an energy source to maintain regular function, thereby promoting fat loss.
This also triggers other changes in your body, like lowered blood sugar, improved cell repair, increased metabolism, and reduced risk of chronic diseases. The problem some people find with intermittent fasting, as with any other diet plan, is that it's easy to lose interest in pursuing it without proper guidance.
That's why DoFasting was created - an effective app solution to help you continue your IF journey long-term. But before you start your IF program, it's important to listen to your body and know its limits. From there, you can slowly push those limits further.
Types Of Fasting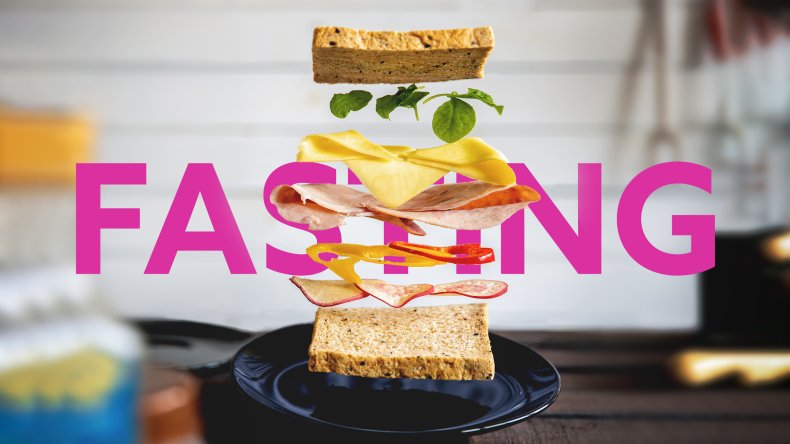 Fasting is not a one-size-fits-all kind of diet. There are different variations of the weight-loss method, so choose one that you can stick to that also fits into your lifestyle. According to the DoFasting app, these are the most common methods:
5:2 Fast
The first type of fasting on the list also happens to be one of the most popular forms of fasting. It suggests that you eat normally for five days, then restrict your meals on two non-consecutive days, consuming no more than 500 calories for women and 600 calories for men.
12-Hour Fast
This simply requires you to fast for 12 hours and then eat for the remaining 12 hours in the day. It's a fairly easy schedule to follow and remember: if you start eating at 9 A.M., your last meal should be eaten by 9 P.M.; then, your body resets your fast until your first meal at 9 A.M. the next day.
16-Hour Fast
Once you grow comfortable with the 12-Hour Fast, you might consider increasing your fasting window to 16 hours, which is the most popular method. As the name suggests, you fast for 16 hours and have an eating window of eight hours during the day. When practicing this type of fast, your diet must consist of high-protein meals and carbohydrates.
20-Hour Fast a.k.a. The Warrior Diet
The reason why it's called The Warrior Diet is that it alludes to the way ancestral warriors would barely eat anything during the day, then feast at night. This fasting method puts your body in a state of stress when reducing caloric intake during the day, so it triggers a survival mode that compensates your energy requirements by burning more fat.
24-Hour Fast
A more rigorous fasting method than The Warrior Diet, the 24-Hour Fast is usually a short term practice to lose weight fast, ideally before a photo shoot, a wedding celebration, or a holiday dinner. The way this works is as follows: If you have a meal for lunch, then your next meal would have to be during lunchtime the following day.
Alternate Day Fast
If you feel like you're up to the task of extending the 24-Hour Fast, then try this fasting method. All you have to do is eat every other day: After your 12-hour eating window on one day, your fast begins and continues until the entire following day and ends the day after, when you start your 12-hour eating window all over again.
DoFasting App Benefits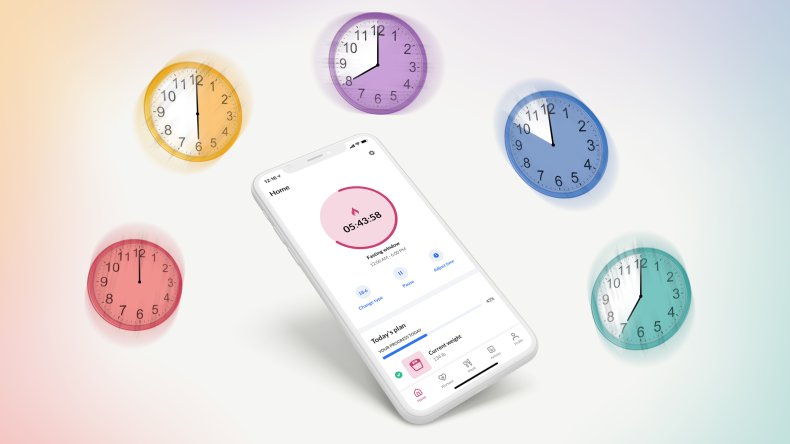 Once you download the DoFasting app on your phone, the next step is a quiz that'll gauge your intentions in starting IF and record your weight loss goal. From there, they create a customized plan for you, all the while offering these highly encouraging benefits:
1. Daily Motivation
Anyone who's tried a following new diet plan knows the sheer willpower required to stick to it, which is why the first few days and succeeding weeks are crucial in transforming it into a habit. DoFasting sends you friendly reminders and motivational boosts to encourage you to keep going, especially on tough days.
2. Guided Workouts
Starting a diet plan is a good idea, but combining that with a workout routine makes it an even better plan. DoFasting includes an exercise feature that lets you schedule workouts and choose from their library of training videos to sweat it out for up to 30 minutes per day, with no gym equipment required. This will enhance your weight loss goals, toning up muscles, and burning more calories.
3. Updated IF Tips
The road to IF is an ever-changing landscape. The DoFasting app keeps you up-to-date with relevant articles and studies you can read through to gain a better understanding of the fasting method. With this feature, you can adjust your lifestyle according to new discoveries made, further improving the effectiveness of your weight loss plan.
4. Active Tracking
A weight goal achieved typically stems from humble beginnings, and that means being unafraid of looking back at how far you've come. DoFasting tracks your progress with IF from your initial, current, and target weight to motivate you to keep pushing. Sometimes, you can't tell how much your body has changed by looking at yourself in the mirror, but when you have a chart that shows how much weight you've lost, the numbers don't lie.
5. Recommended Meals
An effective way to ensure you're eating the right foods is by applying for a meal plan. For a more budget-friendly option, check out the meal database in the DoFasting app. Cook healthy, nutritionist-approved meals and stay within your daily recommended calorie intake to make your fasting efforts worth it.
6. New Challenges
If you're interested in jumpstarting your fasting program, DoFasting gives you daily challenges, from fasting hours to workout routines, to test your limits while learning more about nutrition and fasting habits. Challenges can last as short as seven days or as long as 28 days.
If you're ready to try an intermittent fasting program with excellent support, check out the DoFasting app here.