Sponsored Article
This Breakthrough Science-Backed Treatment Could Help Give You Healthy and Calm Skin
Gladskin innovative products could help target harmful bacteria that cause many common skin problems.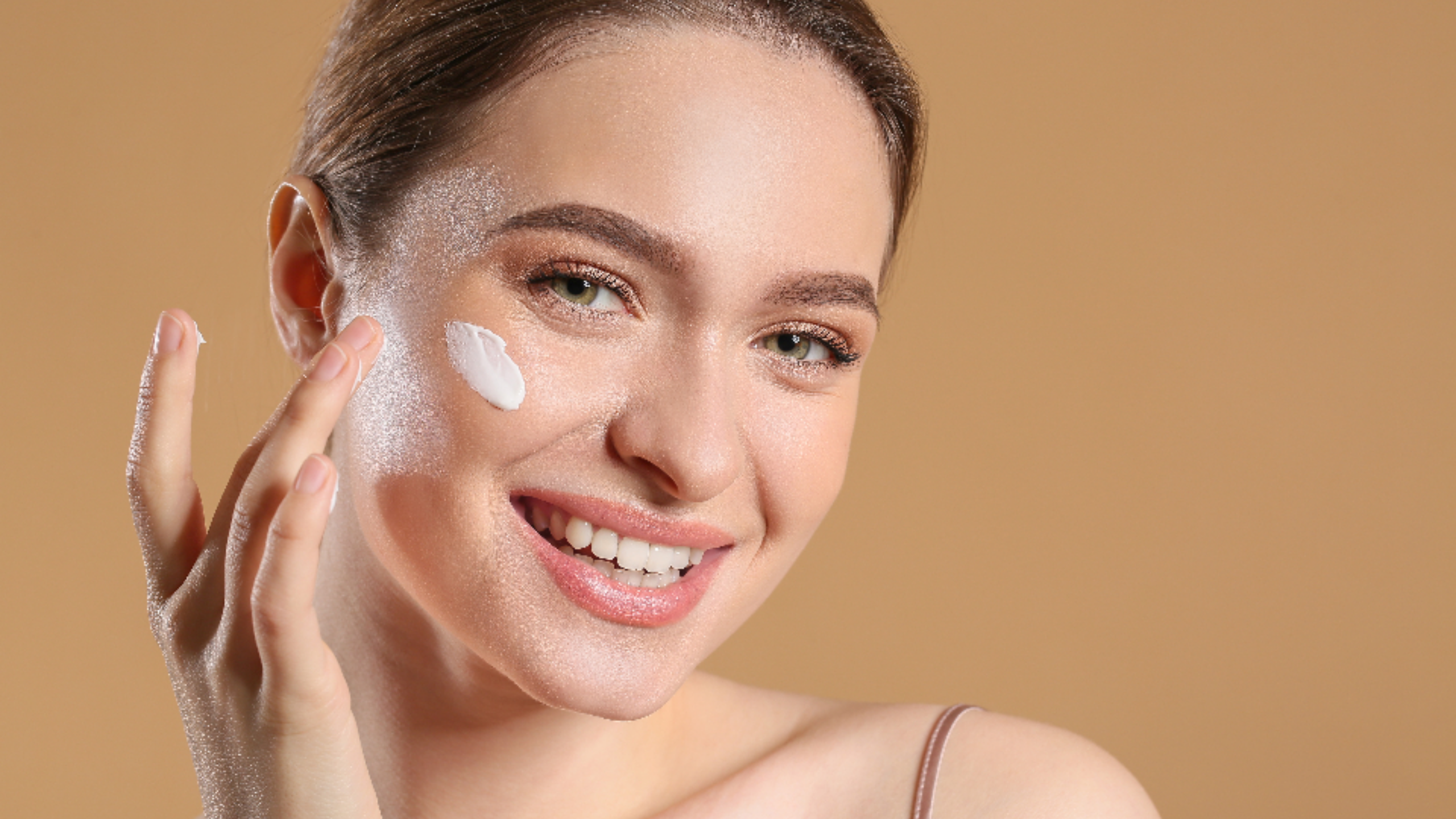 It's important to consult your doctors with any medical concerns, and before making any changes or adding supplements to your health plan.
Sometimes it seems like everything you do causes redness to creep across your face. From red wine to cold weather, you might find it difficult to escape triggering that constant blushing. If you're tired of looking perpetually flushed, it's probably time to change your treatment regimen.
Thankfully, in 2015, Gladskin scientists came out with an award-winning, revolutionary treatment for irritating facial redness. Gladskin products are innovative in their ability to target harmful bacteria that cause many common skin problems. Want to learn more?
Keep reading or click here to visit their website.
What Causes Facial Redness?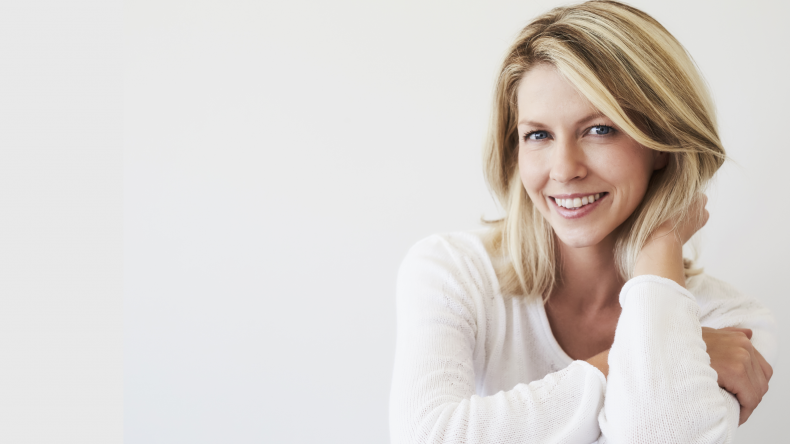 Even doctors don't really know what causes bothersome facial redness, but there are some identified triggers of flushing for many people, including:
Hot drinks and spicy food
Red wine and other alcoholic beverages
Temperature extremes and rapid changes in temperature
Sunlight or wind
Emotions like embarrassment
Exercise
Drugs that dilate blood vessels, including some blood pressure medications
Various cosmetic products
While people of all ages and races could develop irritating redness, according to the American Academy of Dermatology Association, it's most common in women:
between the ages of 30-60,
with fair skin, blond hair, and blue eyes,
during menopause,
and those with a family history of redness.
Understanding Your Skin and Its Bacteria Is Worth the Effort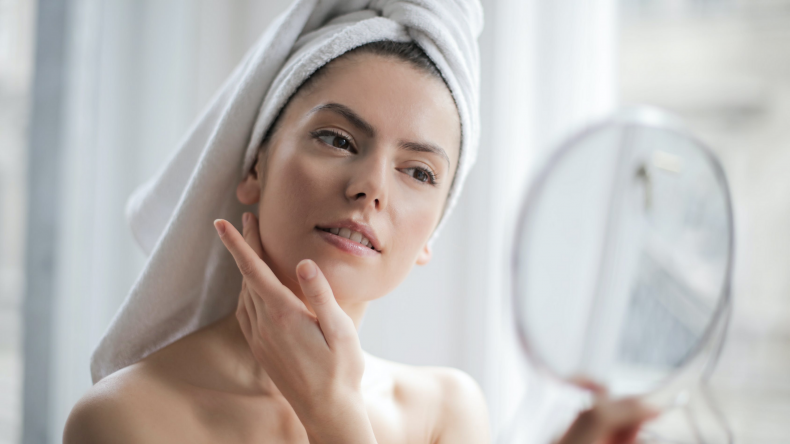 Your body is its own ecosystem. This ecosystem is referred to as the human microbiome. According to studies, the human microbiome consists of 10-100 trillion symbiotic microbial cells, mostly bacteria in the gut. Essentially, your body is the home environment for all of these microorganisms, and many of them play an essential role in body processes. Billions of bacteria live on your skin, and the vast majority of these bacteria are actually beneficial and serve important functions. However, certain bacteria could be detrimental to your skin health and might upset the balance of your skin microbiome.
Irritating and persistent redness could be the result of a combination of hereditary and environmental factors. It has been suggested that the symptoms are due to an inappropriate immune response against environmental triggers such as UV light, coupled with dysfunction of the blood vessels. A bacterial imbalance of the skin microbiome could also play a big part in having redness-prone skin.
How Gladskin Is Changing the Game
The breakthrough Micreobalance™ technology in Gladskin products is the result of a research collaboration between Micreos Human Health and the Swiss Federal Technology Institute (ETH) in Zurich. Gladskin utilizes endolysin technology to target the bad bacteria of your microbiome while allowing the good bacteria on your skin to thrive. By helping the beneficial bacteria fight off the detrimental ones, Gladskin Redness Relief could rebalance your skin microbiome—and moisturize it, too.
Gladskin Redness Relief Cream Could Bring Peace To Your Skin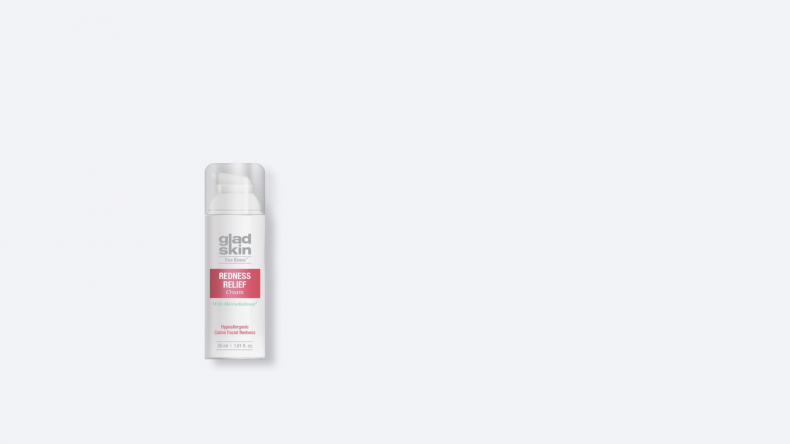 Gladskin's new Redness Relief Cream features the unique protein Micreobalance™ front-and-center to help restore the balance to your skin's microbiome. Calming down your skin is one of the first steps towards managing facial redness, and this cream's gentle formula is geared towards that. This product doesn't contain any fragrances, vasoconstrictors (substances that constrict your blood vessels), parasiticides (mite-killing drugs), antibiotics, or microbiome-disrupting preservatives.
Order a 1.01-fluid ounce bottle here at $35.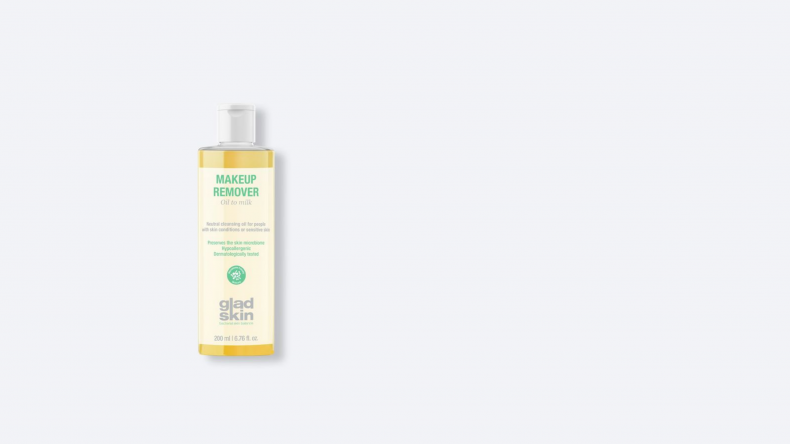 Having healthy skin doesn't mean that it's bacteria-free because there are good bacteria that your skin needs to thrive. With Gladskin's oil-based Makeup Remover, you could get rid of your makeup without killing the good bacteria. Its gentle formula doesn't contain any fragrances or biome-disrupting preservatives, which could make it a good option for those with sensitive skin.
Order a 6.76-ounce bottle here at $20.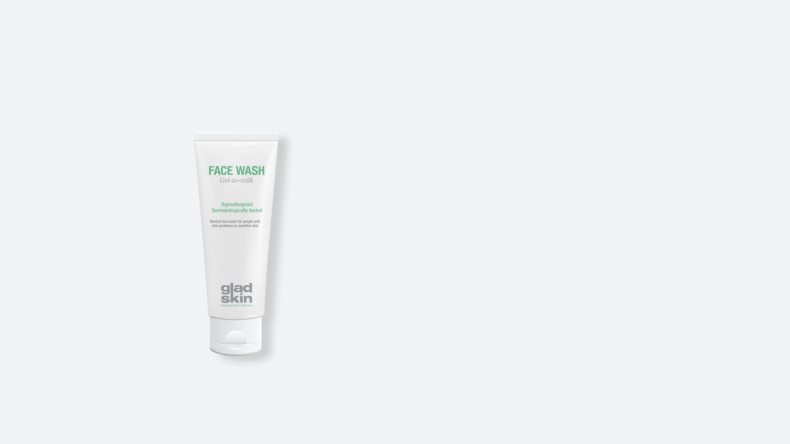 If you've been looking for a hypoallergenic facial wash that could help take care of your sensitive skin, then you might want to consider Gladskin's new Face Wash. It doesn't have any preservatives, fragrances, or harsh soaps, so you likely won't have to worry about maintaining the balance in your skin's microbiome when you use it.
Order a 2.5-ounce tube here at $16.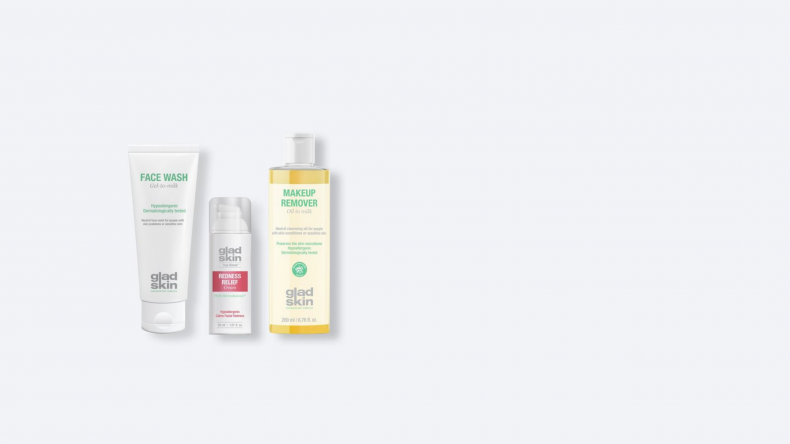 Gladskin recommends that all of these products be used alongside one another because they could work together to help you manage your facial redness. You can buy all three in a bundle through Gladskin's Redness Relief Trio, which contains one 1.01-fluid ounce bottle of the new Redness Relief Cream with Micreobalance™, one 6.76-fluid ounce bottle of Makeup Remover, and one 2.5-ounce tube of Face Wash. The entire set is currently being sold at a discounted price of $60—a 15 percent discount from its total value of $71.
Order Gladskin's Redness Relief Trio here at $60.
Need To Hear More? Hear What Users Are Saying
To date, Gladskin's new Redness Relief Cream has an average rating of 4.5 out of 5 stars from 156 reviews. Here's what a few happy customers have to say about it.
Customer Catherine C. gives it a five-star rating and says that the product has made a difference on her skin. She shares, "I was very down about my skin and had stopped wearing make-up but using the cream and the make-up remover has meant my skin feels and looks better."
Another user, Jean S., "highly recommends this cream," noticing a difference in just three days and an accompanying confidence boost. This user adds that with the use of the cream, facial redness and burning have stopped, especially during warmer weather and exercise routines. Jean S. further elaborates that the Redness Relief Cream also helped manage undereye puffiness, and gives the product five stars.
Finally, satisfied buyer John O. says that he's on his second bottle of Gladskin and that he is "very impressed with it." He shares that he bought his first bottle as a test and noticed the difference right away when his nose no longer turned red. He also saw that the spots or lumps he used to find on a daily basis began to disappear. In his review, he states that he went back to using his prescription cream after his first Gladskin bottle ran out, but that "the redness and spots came back very quickly and didn't improve over a week or so." From there, he says he ordered the bigger bottle and never looked back because the skin on his nose and neck has improved since. He adds that he "definitely recommends this product," while also commending Gladskin's excellent service and friendly staff.
The information offered in this article should not be regarded as a substitute for professional medical advice, diagnosis, or treatment. Always consult a physician before trying any treatments or purchasing products to help manage your condition.