Sponsored Article
This Company Is Rebranding Linen as a Luxury Fabric. Here's Why You Should Care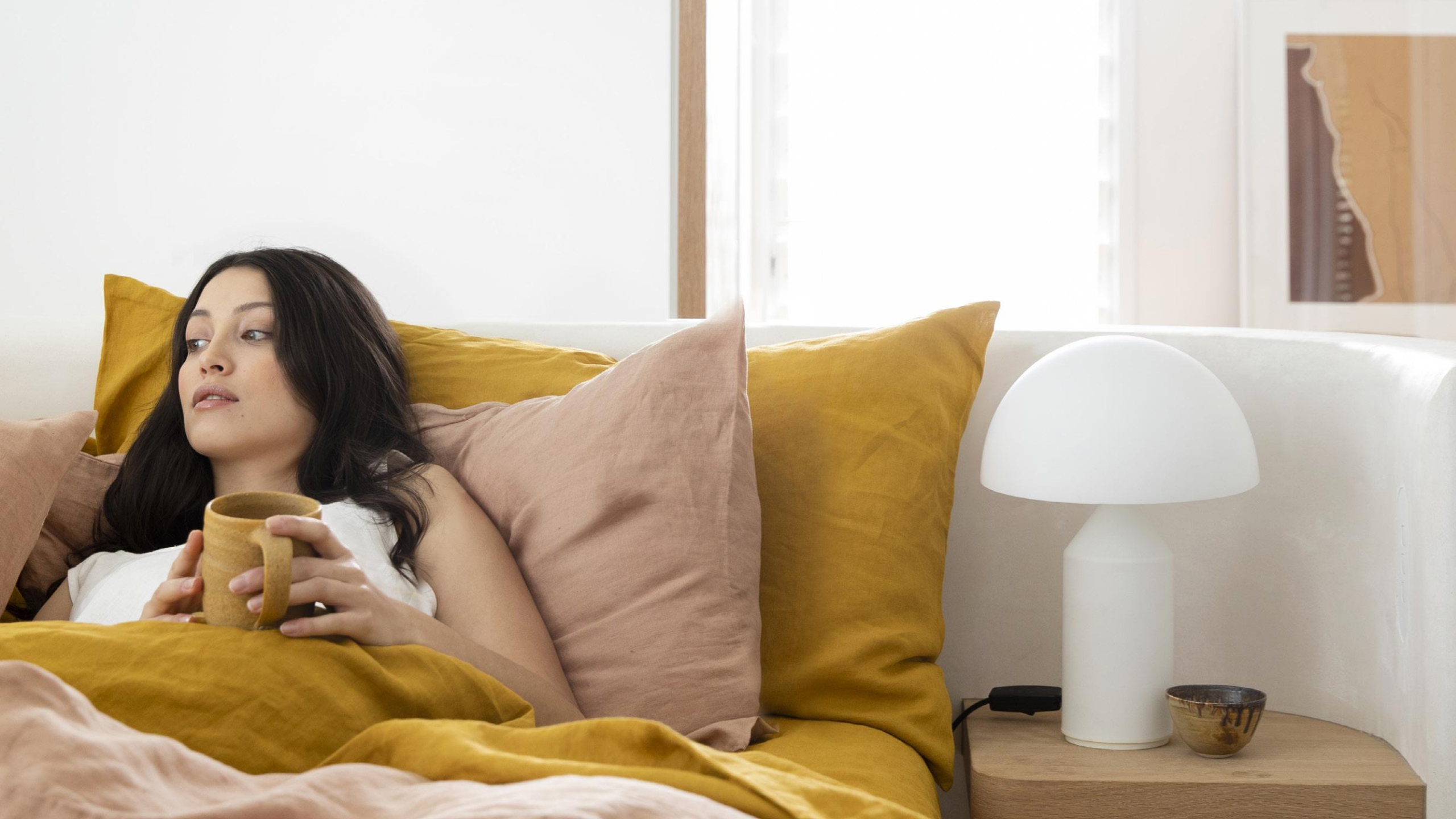 Love is like linen, they say—making your life more colorful and joyful by its mere presence in it. Linen is a beautiful fabric to look at due to its luxuriously deep colors, and the texture of the fabric is heavenly to touch. Linen is as versatile it can be, being a comforting presence in your bedroom, a decorative element in your living room, and adding sophistication and color to your dining room. This phenomenal natural fabric works perfectly across all seasons, bringing you warmth in winter evenings and repelling unpleasant humidity during summer afternoons. The vibrant shades of pure linen make for an instant upgrade to your home—a touch of elegance and luxury.
CULTIVER, a pure European flax linen brand, is rebranding linen as a luxury to everyday life through their delightful linen products. Their entire collection, covering all your linen needs from the bedroom, living room, and the dining room, to comfortable pure linen loungewear, has been designed to exude understated luxury. Their textiles have been thoughtfully sourced with premium quality and style in mind at all times. CULTIVER recently launched two stunning earthy colorways to their Pure Linen collection; Mustard and Fawn—perfect base colors that complement each other to create a warm and welcoming ambiance in your home.
Many Colors of Linen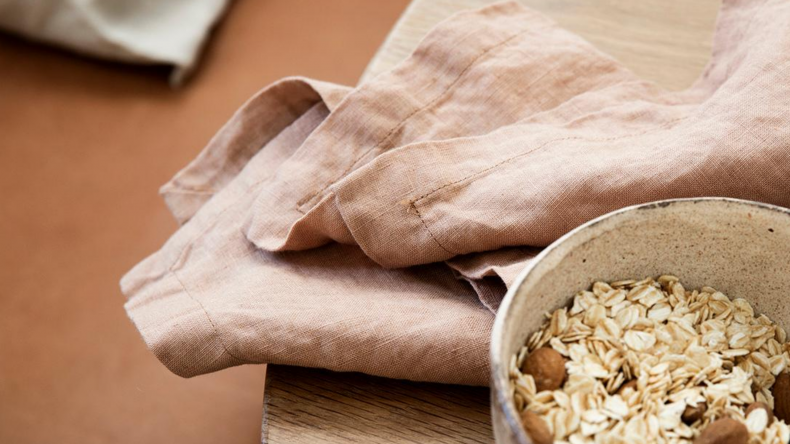 In its original undyed state, linens have a textured mix of ivory, taupe, and gray that is often referred to as "linen gray". As a natural fabric, CULTIVER's pure linen comes in a variety of rich colors—from deep midnight blue to rich Cedar, soft greens, and even pure white. These linen products perfectly blend in any kind of interior design from a rustic farmhouse aesthetic to a sleek and highly modern urban loft.
Light and cool-toned linen cushions (Dusk, Blush, Sage, and Ash cushions from Cultiver's Les Minis cushion collection) are a great choice to keep your living room bright and airy during the summer. They will complement the joyful sun rays and will enhance the open and breezy ambiance of your sunlit living room. You can go for a bright-colored set of bedding—deep Cedar or Mustard yellow—to add even more warmth and comfort to your bedroom. The breathable fibers and the hypoallergenic properties of linen will further add to a good night's sleep.
With everyone staying and working from home nowadays, CULTIVER has decided to add more earthy and natural tones to their pure linen products to make your everyday ambiance more soothing and pleasing to the eyes. Inspired by the blush sunsets and warming neutral colors of nature, their new Mustard and Fawn fabrics create the perfect base to turn your home into a relaxing retreat that brings joy and calm.
Mustard—A Bright Pop of Energy
The new CULTIVER Mustard is a great accent color that can be layered with any other neutral to add a bit of warmth and fun to the surrounding. It brightens up a room in a subtle and soothing way that no other color does. Now that you are home for extended periods of time, you can use Mustard linen products to add light and luster into spaces that receive little natural sunlight.
The deep warm tones of the new CULTIVER Mustard linen mimic sunshine in its most soothing and relaxing way. Apart from a complete set of bed linens, you can get the new Mustard hued CULTIVER napkins to add a pop of brightness to your kitchen and the dining table.
Fawn—A Soothing Earthy Base
Evoking calming imagery of woodlands, the innocence of wildlife, fall evenings, and warm knitted clothes, CULTIVER's new Fawn color is the perfect base to bring a touch of nature into your home. This color goes well with many other neutrals and bold colors like Cedar, Olive greens, Charcoal Gray, and even light blues and dusty pinks if you need some contrast and color blocking effect.
CULTIVER's Fawn linens make the perfect neutral base to pair with any other interior elements, especially with wicker and rattan furniture that has light cool tans and any wooden furniture. The new launch comes with Fawn colored pillowcases, fitted and flat sheets, duvet covers, and as sheet sets, to give a soft and relaxing makeover to your bedroom instantly.
The new Mustard and Fawn additions have been designed to complement one another, stand-alone, or to be beautifully layered with many other rich colors in CULTIVER's existing collection as well.