Sponsored Article
This Gorgeous Hot Chocolate Machine Is a Fantastic Mother's Day Gift This Year
Remind Mom That She Deserves an Indulgent Break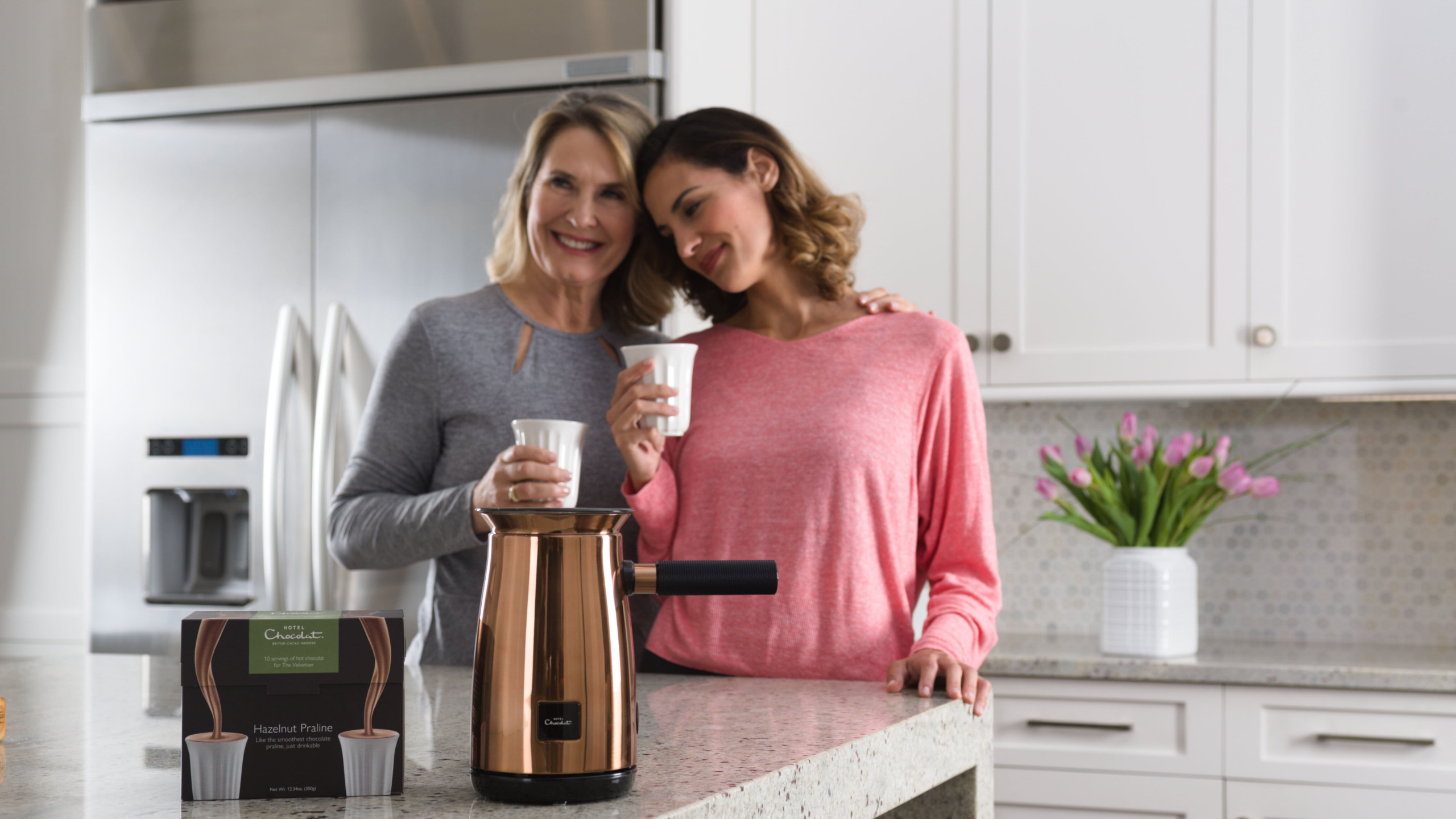 hen living a fast-paced life at home and the office, it might be easy to forget to take a break once in a while to catch your breath. It's important to take care of your well-being to avoid burning yourself out. Whether it's taking a short walk or sitting quietly with a cup of hot cocoa, these moments can spell the difference between invigoration and exhaustion.
If there's one person in the world who deserves a break mre than anyone, it's mom. Even the most efficient multitasking mom craves "me-time" sometimes. As a reminder for mom to take some time for herself each day, too, consider giving her The Velvetiser from Hotel Chocolat this Mother's Day. The Velvetiser is a revolutionary machine that makes thick and creamy barista-style hot chocolate, from the comfort of the kitchen. It might just be the thoughtful and sweet gift she'll receive as a way to treat herself again and again for a quick pick-me-up.
The Velvetiser: The Perfect Mother's Day Gift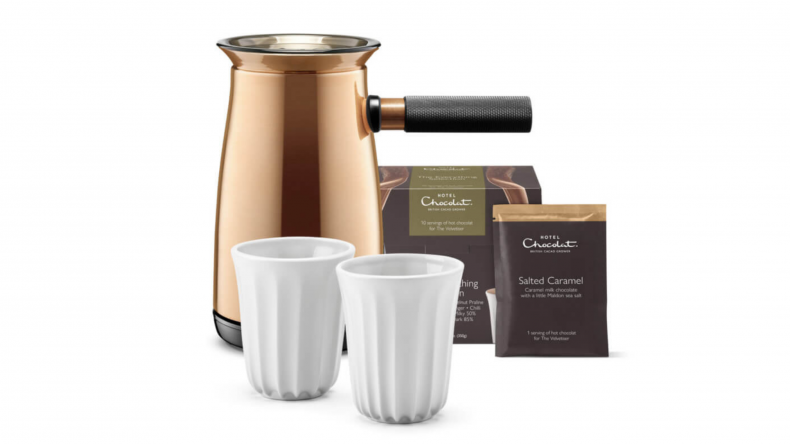 Engineered by British manufacturer Dualit, The Velvetiser creates decadent hot chocolate and lattes in the comfort of your home. But this isn't your regular l cup of hot chocolate. Instead of using a powder, The Velvetiser uses Hotel Chocolat's hot chocolate recipe made with real, grated chocolate flakes. Just pour the chocolate bits into the machine, add the recommended amount of liquid (dairy or plant-based milk, or water will do), and press the power button to make delicious hot chocolate.
The Velvetiser also has a whisk attachment that you can use to help the hot chocolate mixture along, ensuring all flakes are melted and well-combined with the milk or water so that you end up with a creamy, rich, and silky consistency. The machine makes the hot-chocolate-making process less tedious with far fewer ingredients and kitchen tools in less time—2.5 minutes, to be exact.
When you order The Velvetiser from Hotel Chocolat, it'll also come with two ceramic Podcups for serving, a one-year warranty, and a box of The Everything Hot Chocolate selection that has ten flavor offerings mom can enjoy.
Hot Chocolate Flavors For The Soul
While The Velvetiser already comes with a box of The Everything Hot Chocolate Selection from Hot Chocolat, you might want to familiarize yourself with the profiles of each flavor. That way, you can find out which ones might suit your mom's taste for an extra treat!
Classic 70% Dark Hot Chocolate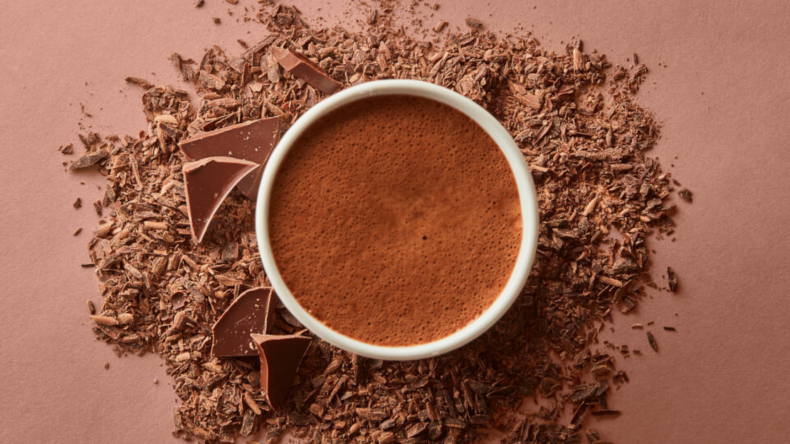 If mom isn't fussy with her warm beverages and prefers to keep them simple, she'll enjoy the best-seller of Hotel Chocolat, the Classic 70% Dark Hot Chocolate. As the best-seller of Hotel Chocolat, the Classic 70% Dark Hot Chocolate is the signature recipe that's not too sweet or bitter for anyone looking to lift their spirits or wind down with a cup of hot cocoa. With its perfectly balanced, chocolatey flavor, it's no wonder it's the go-to first taste of a classic hot chocolate for anyone looking into Hotel Chocolat's hot chocolate collection. Get it here.
85% Dark Hot Chocolate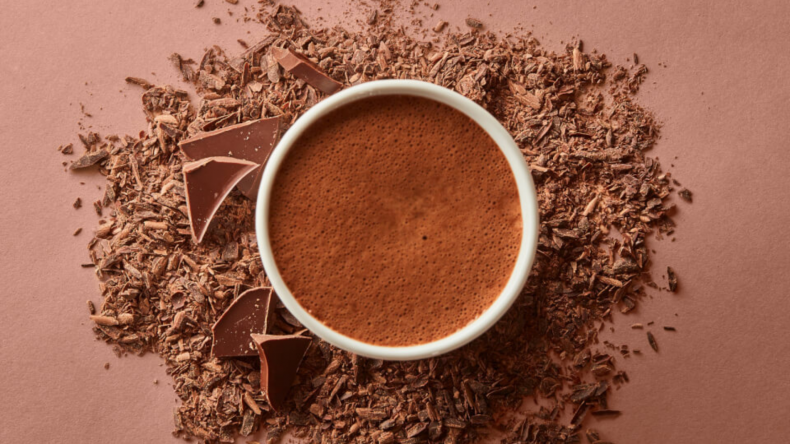 If mom prefers to take their coffee black every morning, the 85% Dark Hot Chocolate might be ideal for your taste buds. It has a more intense cocoa flavor that leans more towards the bitter end, yet the cocoa has a deep and elegant profile that isn't too overwhelming for the palate. She can also enjoy its unique texture of malty and biscuity undertones with a creamy finish. Get it here.
100% Dark Hot Chocolate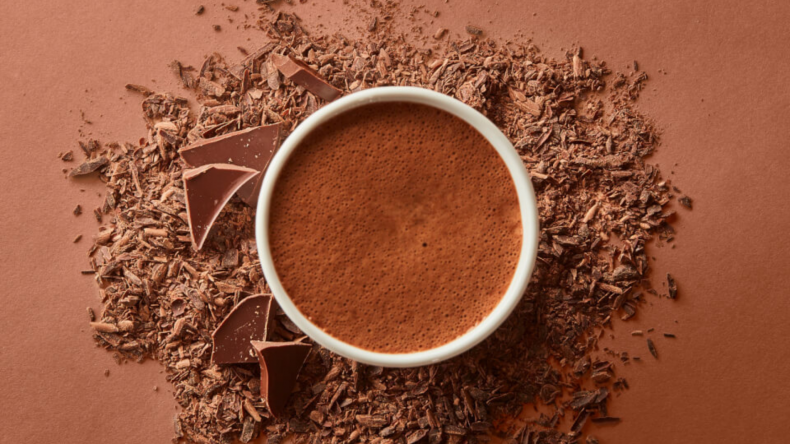 Cocoa purists may take pleasure in the 100% Dark Hot Chocolate flavor from Hotel Chocolat. At first whiff, it has oaky notes similar to an opened bottle of shiraz (perfect for moms who enjoy red wines, too). It has a deep chocolate flavor with savory malty undertones and a peppery (not spicy) finish for a complex profile that's still enjoyable to drink. Do as the Mayans do and relish in a serving of pure cocoa hot chocolate. Get it here.
Milky 50% Hot Chocolate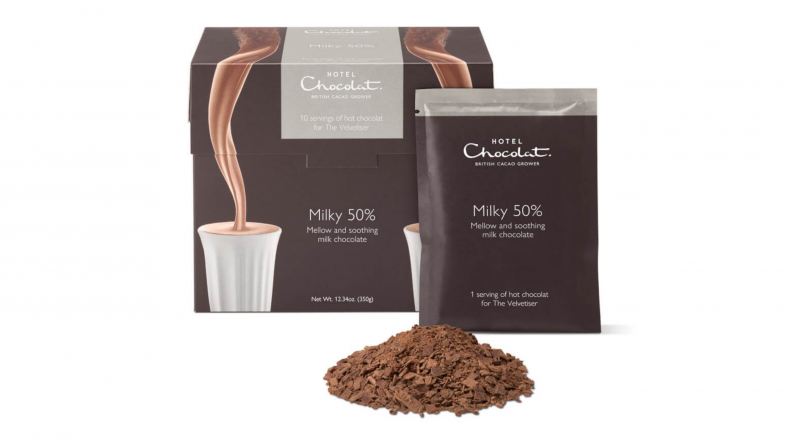 Milk chocolate is perhaps the most popular flavor of chocolate available and loved by both young and old, so if your mom adores milk chocolate candy bars, she's sure to love the Milky 50% Hot Chocolate flavor. As a milder version of the Classic 70% Dark Hot Chocolate, it's one of the classic offerings in Hotel Chocolat's cafes since the very beginning for those who prefer hot cocoa that leans into the sweeter side. Get it here.
Dark with Mint Hot Chocolate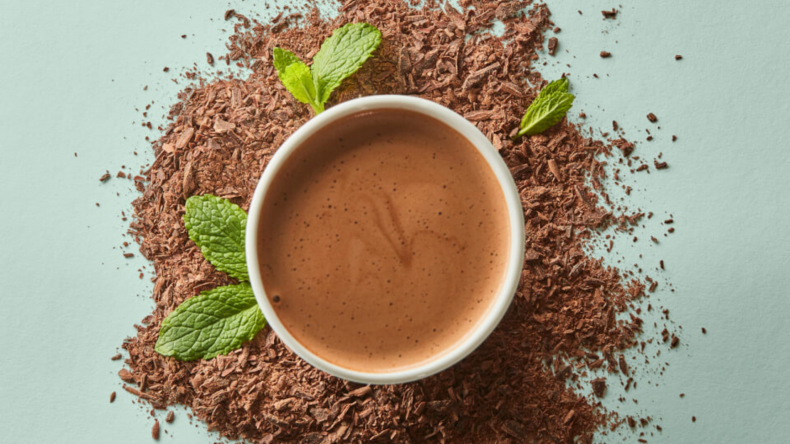 Like pineapple on pizza, mint-chocolate-flavored anything could be considered an acquired taste. For moms who enjoy the refreshing combination, the Dark with Mint Hot Chocolate flavor is worth trying. Hotel Chocolat's 70% dark chocolate is paired with Tasmanian peppermint for a subtle cooling finish in mom's cup of hot chocolate. Get it here.
Hazelnut Praline Hot Chocolate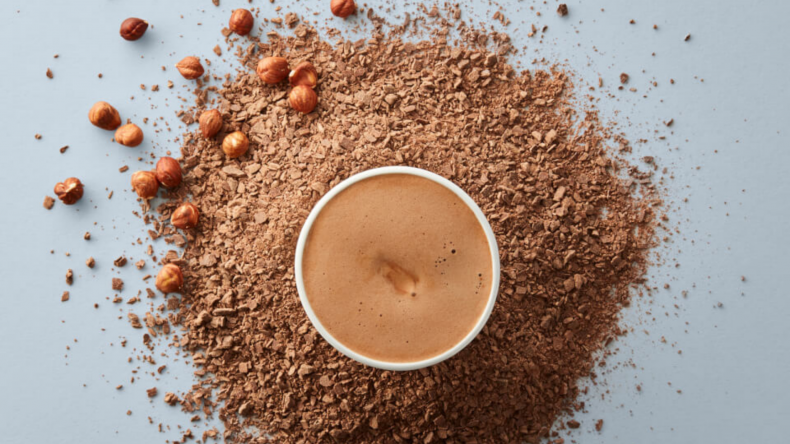 If your mom grew up snacking on chocolate hazelnut spread (as a sandwich or in a heaping spoonful), the Hazelnut Praline Hot Chocolate might just remind her of sweet childhood memories. It combines unsweetened ground hazelnuts and praline notes for a smooth, rich, and nutty profile that perfectly complements the mellow chocolate flavor. It's almost like a warm dessert in a cup! Get it here.
Salted Caramel Hot Chocolate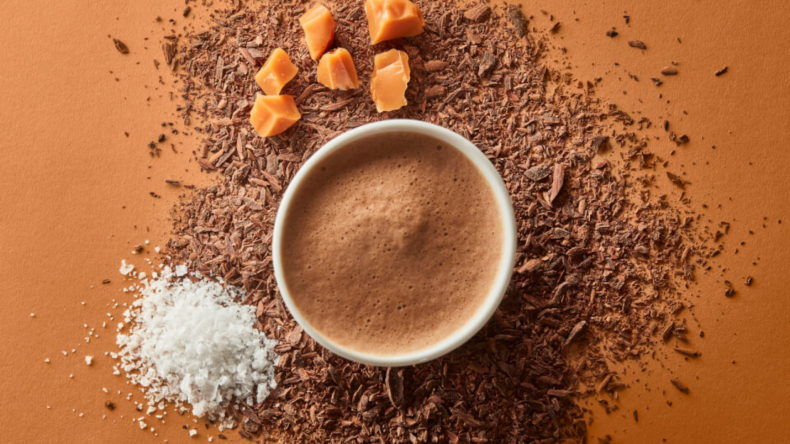 It's fascinating how something as simple as a pinch of sea salt can instantly bring a more complex flavor out of chocolate. When added to caramel, it adds a touch of savory that cuts through the sharp sweetness of caramel. Does mom love salted caramel and chocolate? The Salted Caramel Hot Chocolate flavor from Hotel Chocolat might just be the almost-sinful indulgence you can treat yourself to. Get it here.
Vanilla/White Hot Chocolate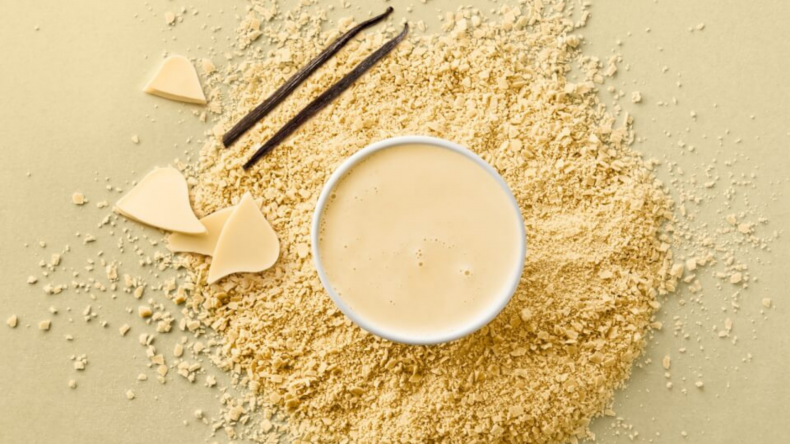 While mom may have been sipping on traditional hot chocolate all her life when what she's really been dreaming of has been white hot chocolate. The good news is that it exists, and for those who enjoy white chocolate more than any other kind, the Vanilla/White Hot Chocolate flavor is a perfect fit. It has 36 percent high-cacao white chocolate with a touch of Madagascan vanilla for a well-rounded profile. Get it here.
Orange Supermilk Hot Chocolate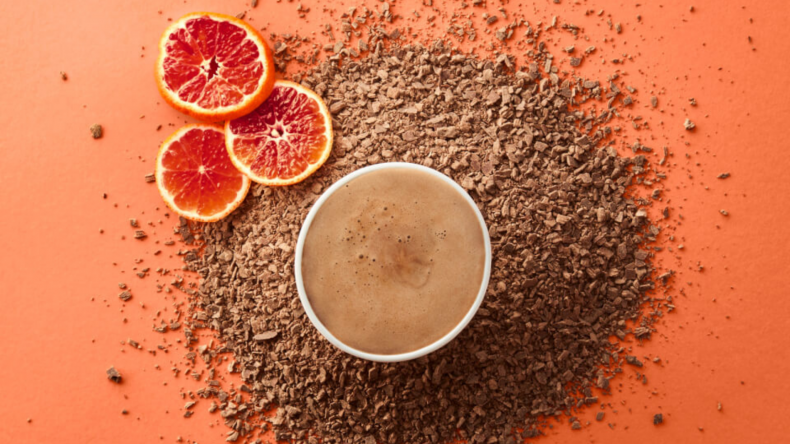 A box of chocolates usually has many flavors, often ranging from delectable to exotic. One flavor fusion your mom searches for in an assorted box are the pieces that combine orange and chocolate. As weird as it may sound, it works! A unique flavor worth trying, Hotel Chocolat's Orange Supermilk Hot Chocolate has 65 percent Supermilk chocolate blended with notes of blood orange for a sweet and tangy refreshment. Get it here.
45% Nutmilk Hot Chocolate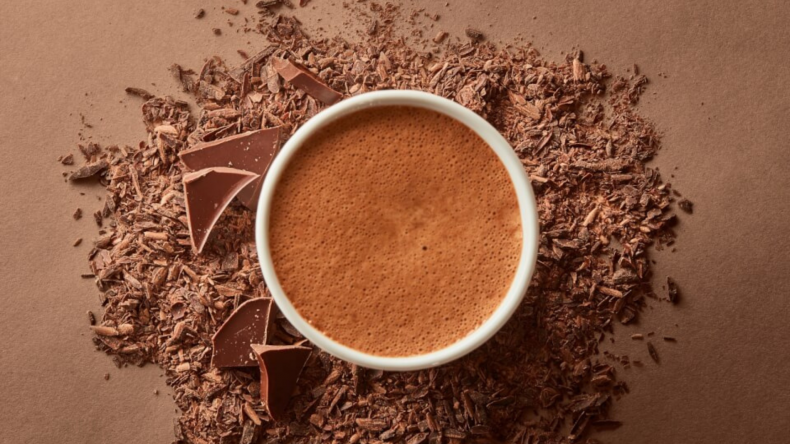 Nope, Hotel Chocolat didn't forget about vegan moms out there. The 45% Nutmilk Hot Chocolate is thoughtfully made without dairy products while still maintaining a thick and creamy texture similar to its non-vegan flavors. Combined with finely milled hazelnuts, this nutty-flavored hot chocolate is a guiltless pleasure you can enjoy whenever you need a pick-me-up. Get it here.
Chilli Dark Hot Chocolate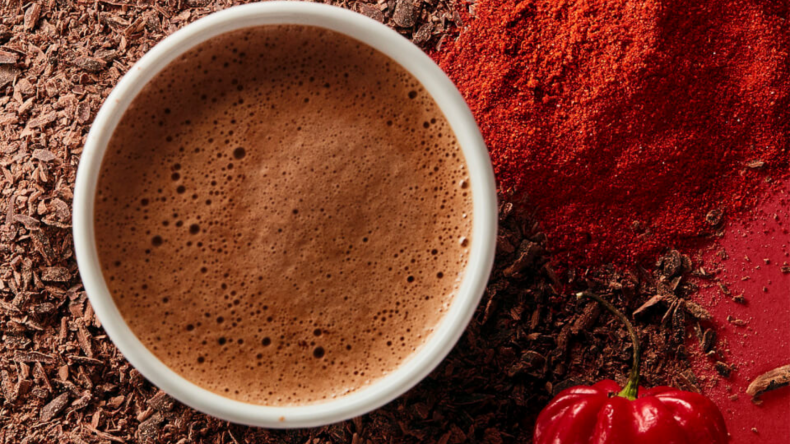 Chilli con chocolate? While it's not a mainstream variant of chocolate, some might actually like the piquant combination—including your mom. When it comes to spice and cacao, it highly depends on striking the right balance of spiciness without overpowering the chocolate. Hotel Chocolat's Chilli Dark Hot Chocolate perfects the fusion with Habanero chili enveloping your mouth with the right amount of warmth against the 70% dark chocolate flavor. Get it here.
Chocolate is always a good idea, so why not treat your mom with Hotel Chocolat's The Velvetiser and hot chocolate collection this coming Mother's Day? Check out the Hotel Chocolat website to find out more.