Sponsored Article
This Identity Verification Service Lets You Get To Your Airport Gate Faster, And With Less Hassle - Here's How
No crowds, no waiting. Just you, constantly on the move to your next destination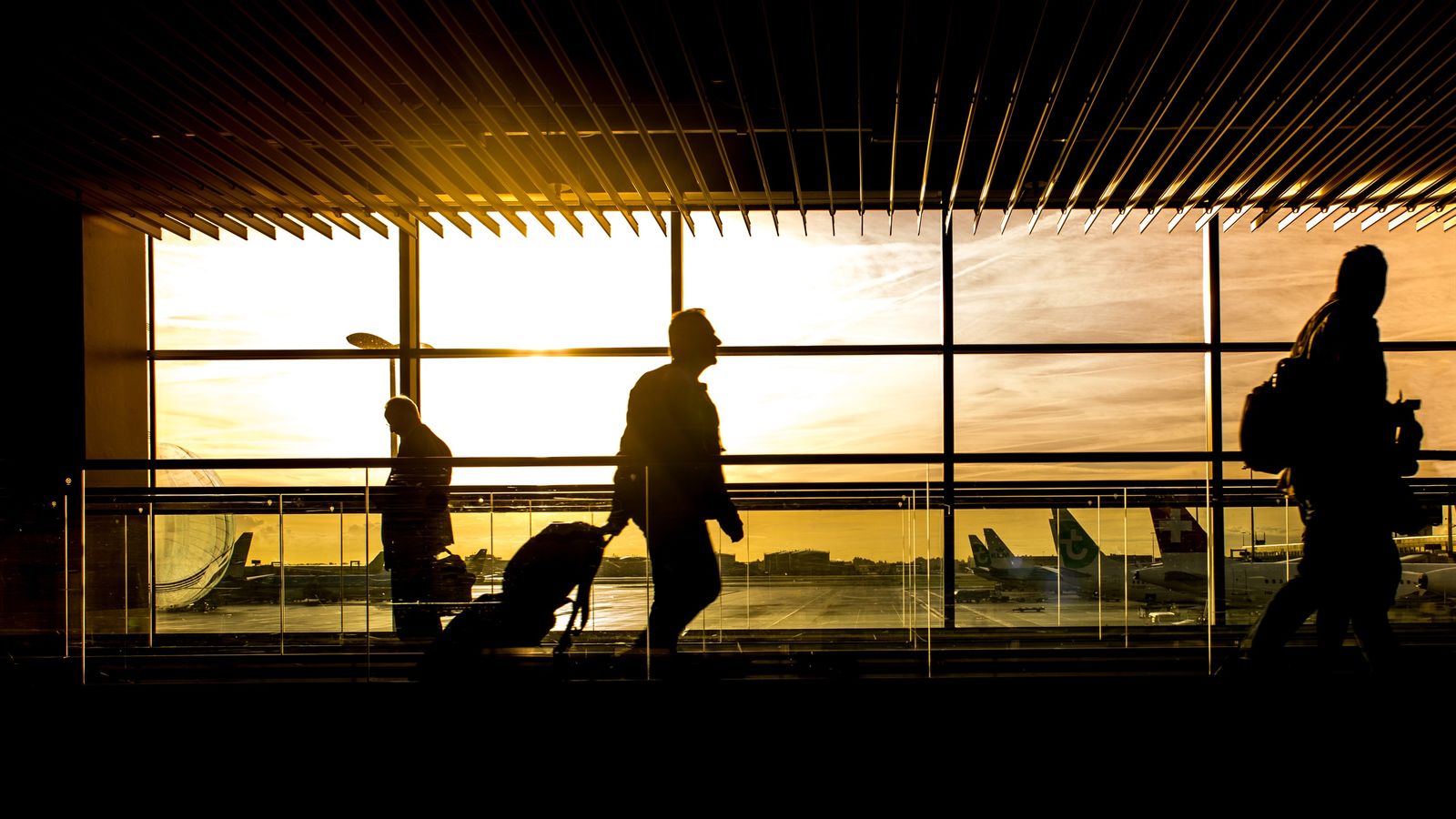 One of the major pain points when it comes to travel is waiting. There's almost always a queue you have to get behind to get through check-ins and security checkpoints, and this can make your trip stressful even before it begins. There are also many touchpoints that you have to go through, from getting your boarding pass to boarding a plane, which also lengthens the travel process.
This is why CLEAR has, quite literally, cleared a path for a new identification system that's safe, easy to use, fast, and - best of all - touchless.
How CLEAR works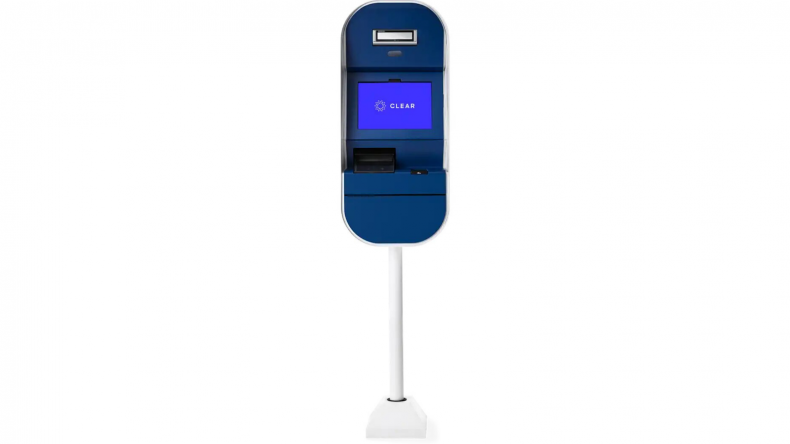 Currently, CLEAR is available in several major airports and sporting venues across the United States. Instead of using traditional ID documents like your driver's license or passport, CLEAR uses your biometrics - mainly, your eyes - to confirm your identity. These are considered to be the most distinct and accurate forms of identification. From these unique characteristics, this information is transformed into an encrypted binary code that can only be attributed to you. Think of it as your personal pattern of ones and zeros that has to match your irises and fingerprints every time you check in using CLEAR.
How far CLEAR can take you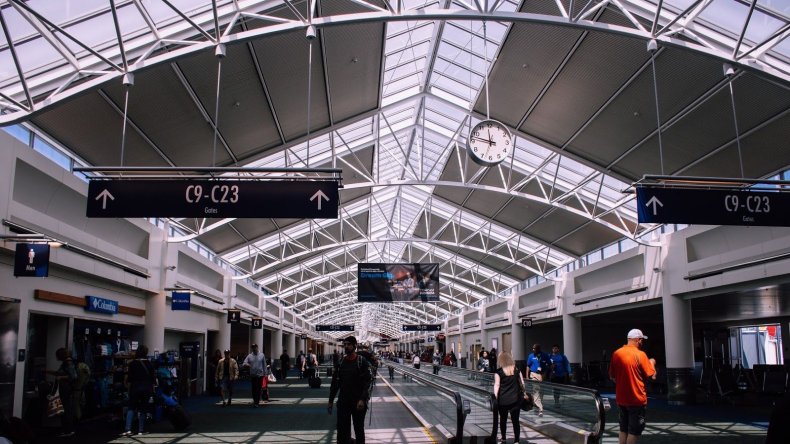 1. Signs you into a network of possibilities
Signing up with CLEAR only takes mere minutes in order for you to breeze through your check-in. Enroll online or you may also opt to sign up in person if you're already at a CLEAR location. Once you enroll online, you must activate your membership by registering your biometrics at a CLEAR pod (if you're already at the airport, you can add your biometrics before you fly) and you're all set! You'll have instant access to CLEAR lanes at security checkpoints. Check out a quick demonstration here.
2. Grants safe and quick touchless entry
The primary goal of CLEAR is to reduce bottlenecks even before your departure and eliminate extra steps, creating a more streamlined journey to your terminal gate. Once you've enrolled with CLEAR, simply position yourself on the blue circle in front of any CLEAR pod so that you're at the perfect distance for your iris scan. Then, direct your eyes to the green dot for iris verification, listen for verbal cues until you hear a shutter sound, and you're on your way.
3. Assists you in your check-in
In case you're feeling uncomfortable using a CLEAR pod for the first time, there's no need to worry. CLEAR Ambassadors are there to welcome you at CLEAR lanes and assist you whenever necessary. They understand your need for things to be fast, safe, and easy, so once a pod is available, they'll let you know so you can breeze through your entry.
4. Predicts your travel time
The latest feature on the CLEAR app is called Home To Gate, an itinerary maker of sorts that eliminates the guesswork in estimating what time you should be at the airport. It also calculates drive times and even terminal walk times to guide you towards your terminal gate. If you have a flight to catch, open the CLEAR app, and scroll down to select 'Plan Your Trip'. Next, determine your location from where you'll be starting your trip (your current location will be the default setting). You'll be prompted to type in your flight number in order for CLEAR to predict your travel time, then it tells you what time you should head for the airport to get to your flight right on schedule. Influencer Lemar Griffin demonstrates how it works here.
5. Ensures your personal data is secured
While a fast, touchless mode of identity verification is convenient, you might also be wondering about the security measures taken in storing your personal data. As mentioned above, your iris and fingerprints are transformed into encrypted binary code so that your visual identification scans aren't stored as is. In addition, data security is at the core of CLEAR technology, so your identity stays protected. CLEAR's system is also classified as a Qualified Anti-Terrorism Technology and SAFETY Act, approved and certified by the Department of Homeland Security.
Your journey with CLEAR begins here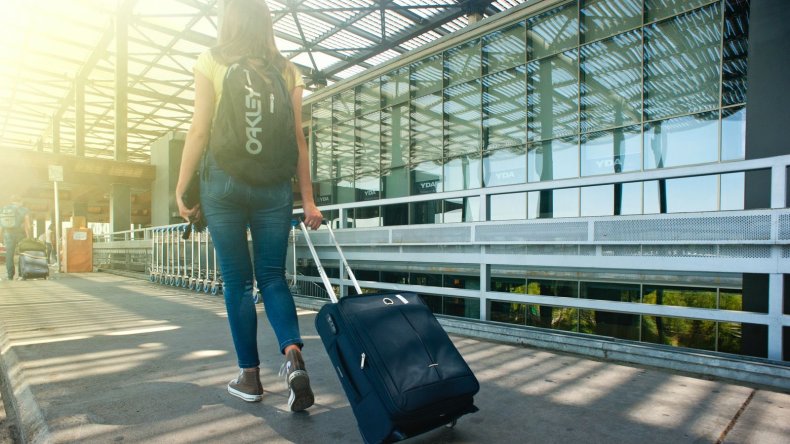 With over 50 locations all over the US, CLEAR is increasingly becoming a popular means of travel and entry, whether you're at an airport or at a sporting venue. Start your safe, touchless journey and sign up with CLEAR below.
One-Year Membership ($149)
Ready to make the most convenient commitment you'll ever make? Shorten your wait time when checking in at the airport through a CLEAR pod, and worry less about what time you have to get there with the CLEAR app. Sign up for a one-year membership here for only $149 when you pay upfront with promo code: NEWSWEEK149
CYBER MONDAY SPECIAL
Good things come to those who wait - for price drops. For one day only, get a one-year subscription with CLEAR at $99 off when you pay upfront. Promo is valid only on November 30, 2020! Secure your CLEAR membership here with promo code: NEWS99 only on Monday, 11/30/2020.
Enjoy fast, safe, and touchless travel with CLEAR. Find out more about CLEAR and its locations here.