Sponsored Article
Make 40 Kinds of Drinks At Home With This Instant Cocktail Machine - It Has Over 2,000 5-Star Reviews!
The Bartesian lets you create premium craft cocktails in seconds. No previous bartending experience needed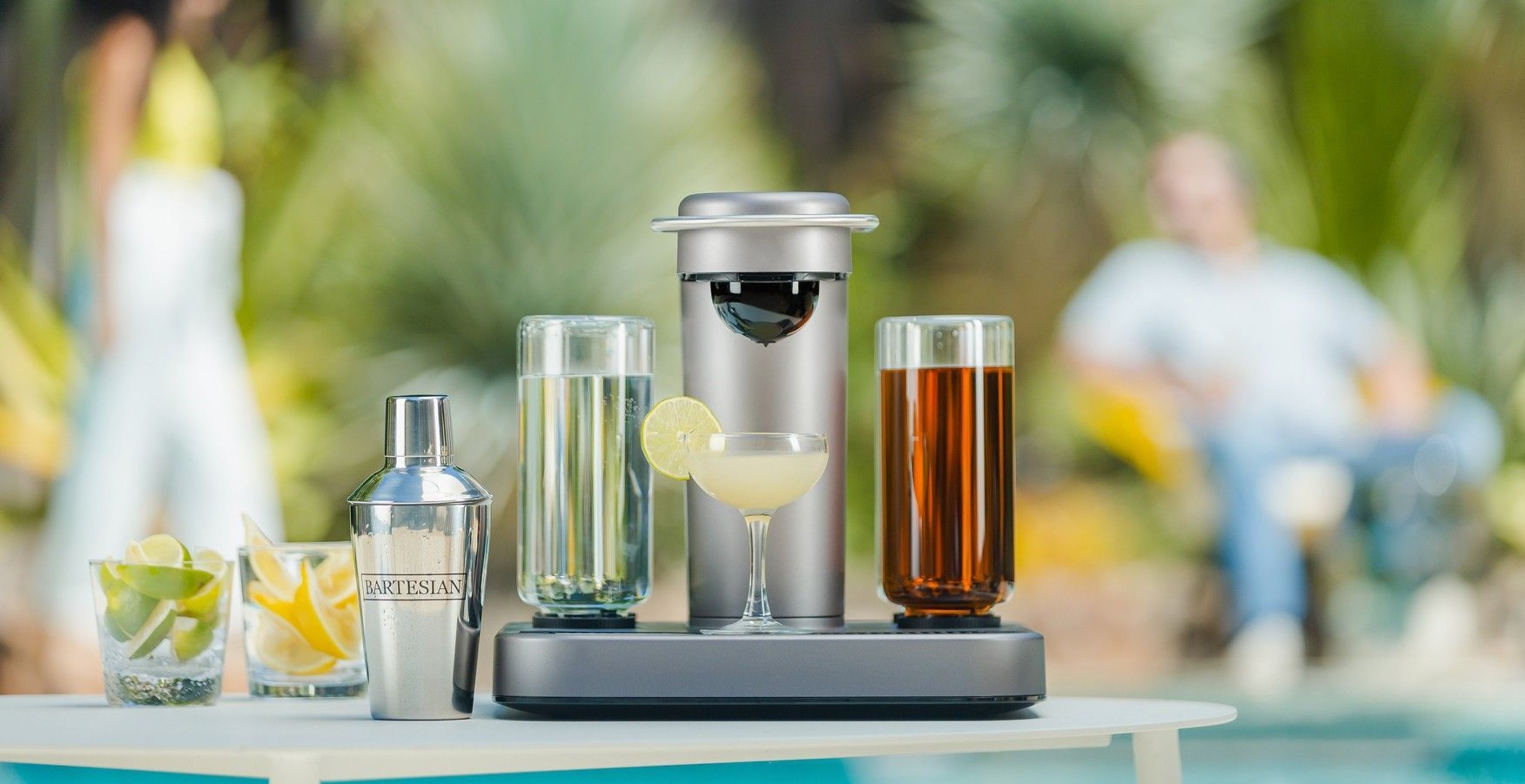 From workouts to coffee, Americans have found ingenious ways to bring their favorite leisure experiences into their homes. So why should cocktails be left behind?
If you've been missing your midweek margaritas, or you find yourself fancying an Old Fashioned on a Friday night, then you might consider investing in a Bartesian Premium Cocktail and Margarita Machine. This instant cocktail machine uses cocktail capsules to help you create craft drinks in seconds.
This sleek device shot to popularity after Oprah Winfrey included it in her favorite things list for 2019. Since then, it's become a regular fixture on luxury gift lists. The Bartesian has won over so many cocktail-lovers that it has earned over 2000 five-star reviews on Amazon.
Since it looks like we might still be a ways away from going back to our pre-pandemic bar and lounge habits, it may be a good idea to start elevating your home bar's offerings beyond beer and rum coke. Is the Bartesian the premium upgrade you need? Read on to know more about this award-winning powerhouse.
Bring The Bar To Your Home
Bartesian was created by Ryan Close, a former bartender who felt frustrated every time he tried to serve cocktails at home. "I'd try and make it, the kitchen would be a mess, and there'd be ingredients everywhere," he told Insider. So he wondered: what if there's an easier way?
It took Close six years to develop the Bartesian and launch it via Kickstarter. He worked with a team of engineers to design the machine, then tapped a team of mixologists to develop the cocktail recipes.
The Bartesian simplifies the art of cocktails into four steps: insert a cocktail capsule into the machine, select strength, press mix, and enjoy. It is a sleek and compact machine - complete with a water tank - designed to fit most kitchen and bar countertops. You get five labeled glass reservoirs to hold your alcohol of choice: gin, rum, tequila, vodka, or whiskey.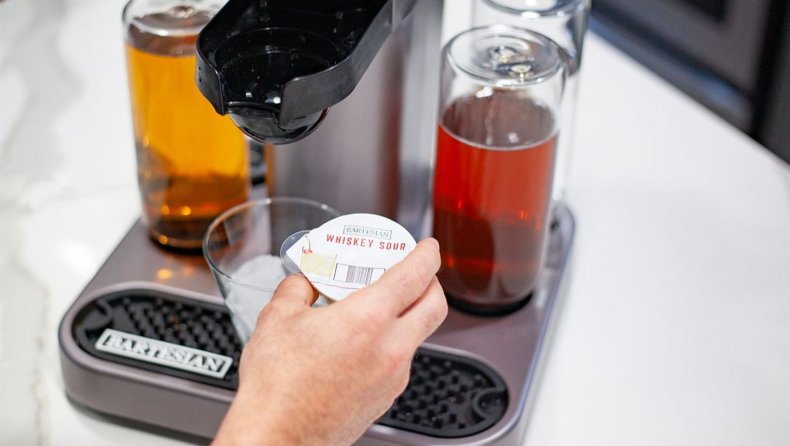 The ingredients in each capsule have been carefully chosen and measured for the perfect glass, so you won't need to worry about sourcing, measuring, and storing all the components yourself. Moreover, each capsule is also dated for freshness to ensure the quality of each drink you make.
The alcohol and water are drawn over independent lines to prevent any contamination between each glass you make. The Bartesian also has an auto-rinse function, so you can make different types of drinks in succession.
Premium Mixes For All Types Of Drinkers
Bartesian currently offers over 40 cocktail capsules, from bestsellers like Cosmopolitans and Long Island Iced Teas to themed seasonal offerings. They also recently released a Holiday Collection that included mixes such as Spiced Coffee, the "Clausmopolitan," and Apple Pie. More flavors are being added regularly, and they also take suggestions from customers!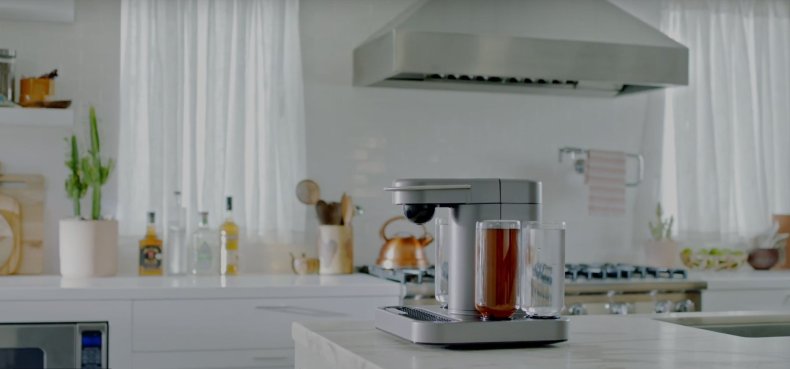 It's worth noting that the capsules are recyclable, so you don't need to worry about increasing your carbon footprint every time you crave a Whiskey Sour.
Another great thing about the Bartesian is that you can customize the strength of your drink. On the machine's touchscreen, you can choose your cocktail pour strength from mocktail to strong. When house parties are allowed again, you can use the Bartesian to play the gracious host and offer a premium drink to everyone — even those who don't drink alcohol.
Raise Your Glass
The Bartesian costs $349.85 and comes with a pack of six cocktail capsules and a 12-month limited warranty. You'll also get free shipping and returns if you order via Amazon! You can add more cocktail capsules beyond the starter pack by adding a pack of 18 capsules, which retails for $42.99.
If your household is passionate about cocktails, you'll find it easy to earn your ROI on this machine. According to one happy customer,
"The convenience of having this at home with all the flavors premixed is hard to beat. The drinks are surprisingly tasty and well-balanced cocktails."
Another satisfied Amazon reviewer adds,
"I never have the extra ingredients on hand to make a cocktail (like juice or those random liqueurs you use only once), so this solved all of my problems."
Anneta Konstantinides of Insider also gave it a positive review, saying, "Bartesian seems to have come at the perfect time. It's definitely a splurge, but it could be the perfect holiday gift for cocktail lovers stuck at home."