Sponsored Article
This Kitchen Appliance Can Sanitize Your N95 Mask in 50 Minutes, Study
Don't know how to sanitize your N95 mask properly and effectively? All you need is this kitchen appliance.
N95 masks or respirators have always been considered one of the most effective masks to use against COVID-19. However, the Centers for Disease Control and Prevention (CDC) does not recommend that the general public use it as it should be reserved for health care workers. The reason it works so effectively is due to its tight seal and efficient filtration system for airborne particles.
N95 masks are single-use, disposable devices that should be placed in a plastic bag before throwing away. But due to a mask shortage, many people have taken to coming up with ways to disinfect their N95 masks so that they can reuse them. A study has recently found that one of the fastest and easiest ways to do so is by using your electric cooker.
Use an Electric Cooker To Sanitize Your N95 Mask
According to a video from researchers at the University of Illinois, it was found that four types of viruses on N95 masks (including coronavirus) can be killed after 50 minutes of dry heat in either your rice cooker or electric cooker. The best way to sanitize your N95 mask without compromising its effectiveness is by doing the following: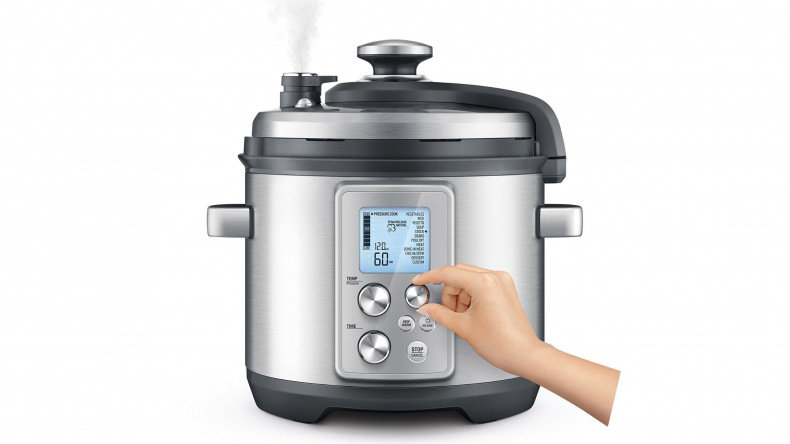 First, let your electric cooker heat for five minutes until it reaches 347 °F. You then line the inside with a towel, if you don't do this and put your N95 mask in right away; the mask might melt.
After you place your N95 respirator inside the pot, leave it to heat for 50 minutes. Researchers say that you can disinfect your mask this way up to 20 times before its filtration abilities are compromised.
If you don't have an electric cooker at home, or if yours is about to give out, you can quickly order the Breville Fast-Slow Pro Multi-Function Cooker. Made out of brushed stainless steel, you can remove its lid so that it can be hand washed or cleaned in the dishwasher.
It also lets you control the temperature and cooking pressures. It has 11 cooking configurations, enables you to cook or steam your food, and helps sanitize your N95 mask.
Other Methods To Sanitize Your N95 Masks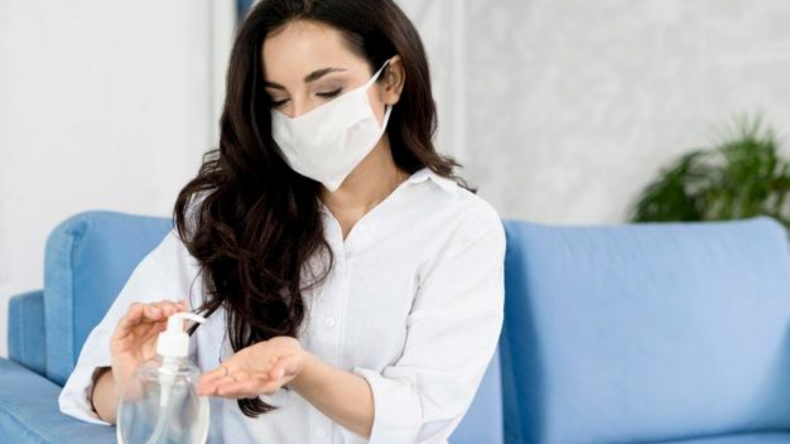 You can sanitize your N95 mask or respirator by placing your mask in an oven at about 158 °F for 40 minutes, though studies have discouraged users from using their home ovens to do this. Another great way to disinfect your mask it by steaming it. Simply hold the mask over boiling water for 10 minutes to kill germs while preserving the mask's ability to filter viruses.
Other methods that people have been known to use are washing the mask with soap, wiping it with alcohol, or bleach. But these methods are discouraged as they may get rid of the viruses but compromise the mask's structural capabilities. Another technique that you should veer away from is placing the mask in a bag with hot water and placing it in a microwave. N95 masks have metal parts that can cause both the mask and microwave to spark or blow up.
The CDC has identified three other promising ways you can disinfect your N95 mask, though these methods aren't things you should do yourself and require the proper equipment and facilities. You can use the gaseous form of hydrogen peroxide to run through masks, thus penetrating and effectively killing viruses on the masks without damaging it as hydrogen peroxide in its liquid form would.
You can apply UV light to the mask to sanitize it, and you can also expose it to hot air with high relative humidity for an extended period. Keep in mind that professionals should handle these last few methods and are not something you do yourself - at the end of the day, using your electric cooker to sanitize your N95 mask is your best bet.
Where To Buy N95 Masks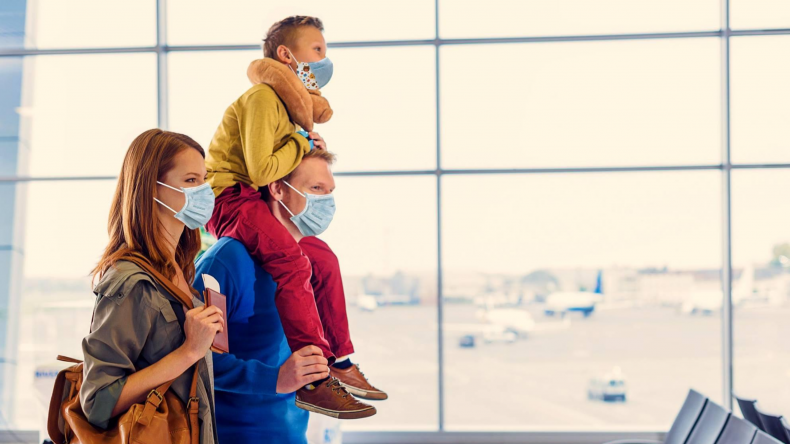 If you've been struggling to buy N95 masks at your local hardware or medical stores, don't fret, you can always buy them online. This is especially convenient if you are a first responder, military, or government worker looking to purchase these masks in bulk. At N95 Medical Supplies, you can buy everything from the different kinds of masks such as the KN95 masks and cloth masks.
One of their best selling products is the KN95 Mask that has been proven effective in the inactivation of 99.9% of flu viruses and other airborne diseases such as SARS, MERS, influenza, measles, tuberculosis, allergens, viruses, and bacteria. The mask is made of soft and comfortable material but has a good seal so that you can wear the mask and stay protected comfortably for long periods.
Click here to buy these masks today! Or here if you want to buy an electric cooker that will help sanitize your masks and keep you safe.