Sponsored Article
This Is the LED Light Therapy Mask That Hollywood Is Crazy For
This Mask Is a Key Secret Behind Some A-listers' Glow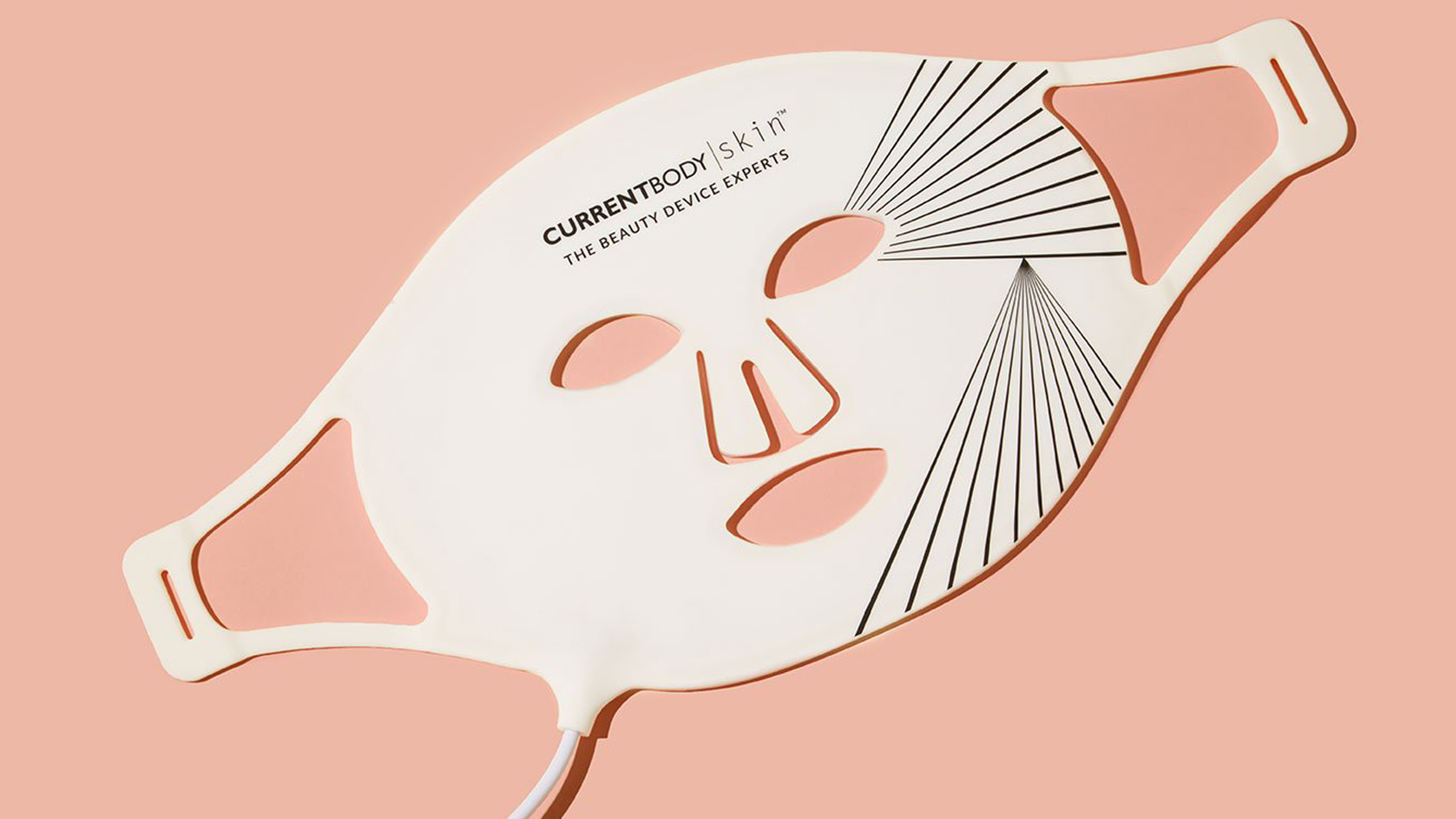 The information offered in this article should not be regarded as a substitute for professional medical advice, diagnosis, or treatment. Always consult a physician before trying any treatments or purchasing products to help manage your condition.
February saw the annual Golden Globes ceremony take place. While this year's celebration may have been remote for the first time ever, it didn't stop the stars from getting red carpet ready. In fact, Hollywood's biggest names seemed to have taken their preparation efforts to new levels in search of glowing skin.
But how exactly did they achieve this? With the multi-award-winning CurrentBody Skin LED Light Therapy Mask. The device was even praised by Glamour magazine for giving the nominees a "Golden Globes glow."
ALSO READ: This 5-Day Fasting Program Could Help You Lose Weight Without Starving
The Lowdown on LED
Originally used by NASA to aid plant growth, LED or light-emitting diodes quickly became a popular beauty treatment for a number of skin concerns. Wrinkles, fine lines, superficial scarring and more could possibly be improved with the help of LED light therapy. And because it's generally safe for short-term use, it is an easy addition to daily skincare routines.
The recommended use for the CurrentBody Light Therapy Mask is for it to be worn for just 10 minutes, three to five times a week. Crafted from flexible silicone, the device helps deliver LED light into the skin, which could provide both instant and long-term results. With a power bank attached, you could wear the mask while carrying on with your chores or you could also just sit back and relax.
CurrentBody claims that, based on their clinical study, this LED mask may help reduce wrinkles by 35 percent in just four weeks and that 95 percent of their users said their skin's tone, texture, firmness and tightness improved. After use, the skin was also reported to appear glowing. It's no wonder that this beauty device has become an industry favorite among celebrities, makeup artists, and skin care professionals.
Loved by A-Listers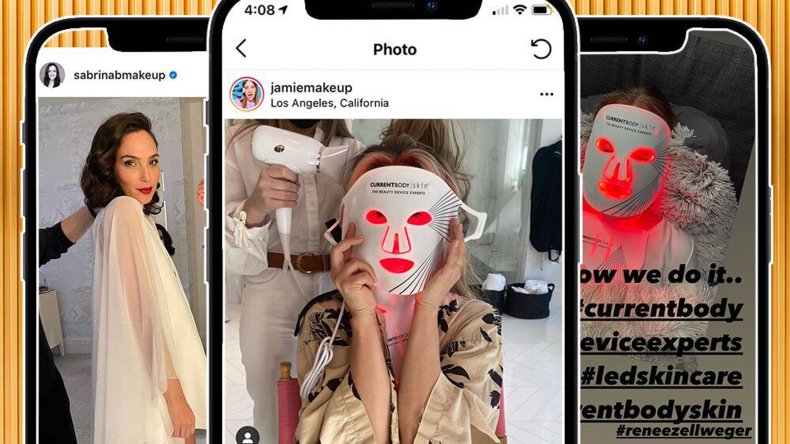 Kaley Cuoco, Renée Zellweger and Wonder Woman's Gal Gadot all used the LED Mask before the 2021 Golden Globes Awards show. "Before the Golden Globes, Kaley Cuoco shared a photo of herself using CurrentBody's LED Mask," wrote Us Magazine. Her makeup artist also took to social media to share a picture of the device, saying, "It makes your skin look brighter, better and smoother, and it turns your skin over so it looks fresher and younger—and that's what we all want."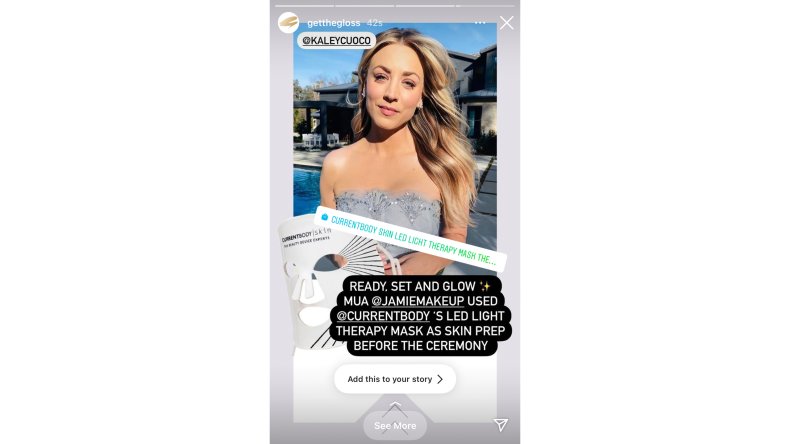 The mask hasn't just made an appearance on the red carpet. Beauty influencers and skincare experts all over the world have been sharing their love for it. Wayne Goss, a YouTube sensation and skin care expert, commented,hel "It's made from a patented flexible silicone which means the LED light can penetrate every area of the face. I use it every single day of the week because I love the way it makes my skin look."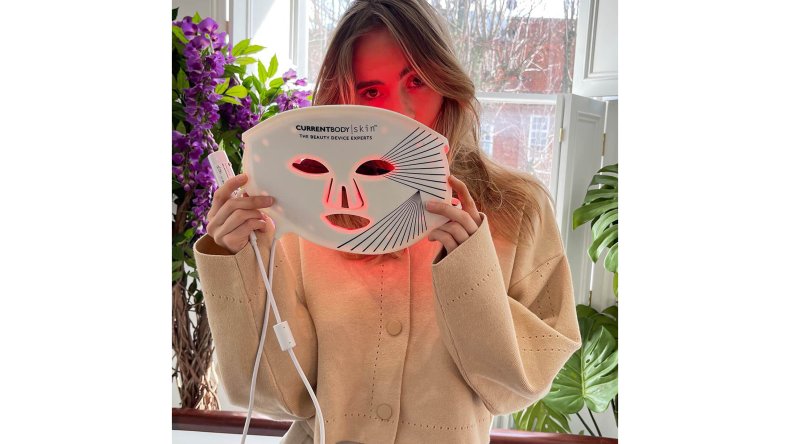 Supermodel Suki Waterhouse has also revealed that she uses it at least two to three times a week and calls it "the product that has saved my skin."
How Does It Work?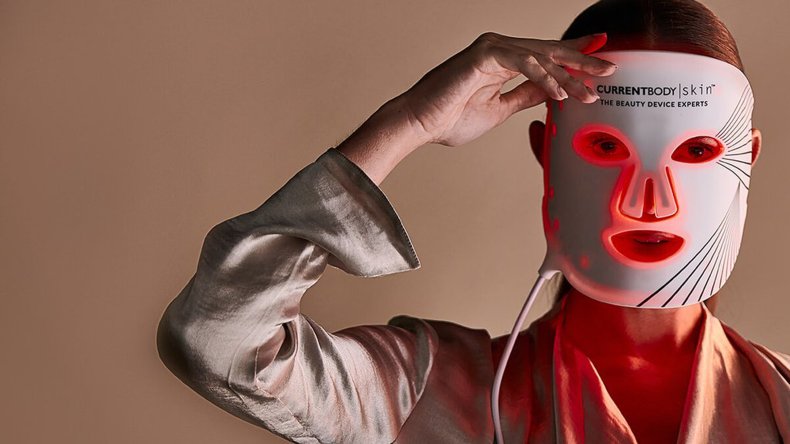 The CurrentBody Skin LED Light Therapy Mask combines anti-aging red and near-infrared light therapy to help aid in rejuvenating your complexion on a cellular level. Red LED light may help stimulate the body's natural production of collagen, soothe any redness and create an even skin tone. Near-infrared light may be absorbed deep into the skin, helping boost circulation, blood flow and oxygen into the skin's cells.
Together, these lights may help stimulate the skin's natural healing and rejuvenation process, which could result in a glowing and healthy-looking complexion. Visible results might be seen in just four weeks, but for even better results, the CurrentBody Skin skincare range was created to help elevate the LED treatments. This includes the CurrentBody Skin Hydrogel Face Mask, designed to help enhance the effects of phototherapy and leave your skin looking fresher, plumper and younger.
Looking to give your complexion a boost? Perhaps you want that A-list glow. Get a $10 discount on all CurrentBody Skin electrical products—just use the code NWCB upon checkout.