Sponsored Article
This Mattress Guarantees the Best Sleep, or Else You Get Your Money Back!
What makes this mattress so special? Let's pull back the covers to check out some of its awesome features!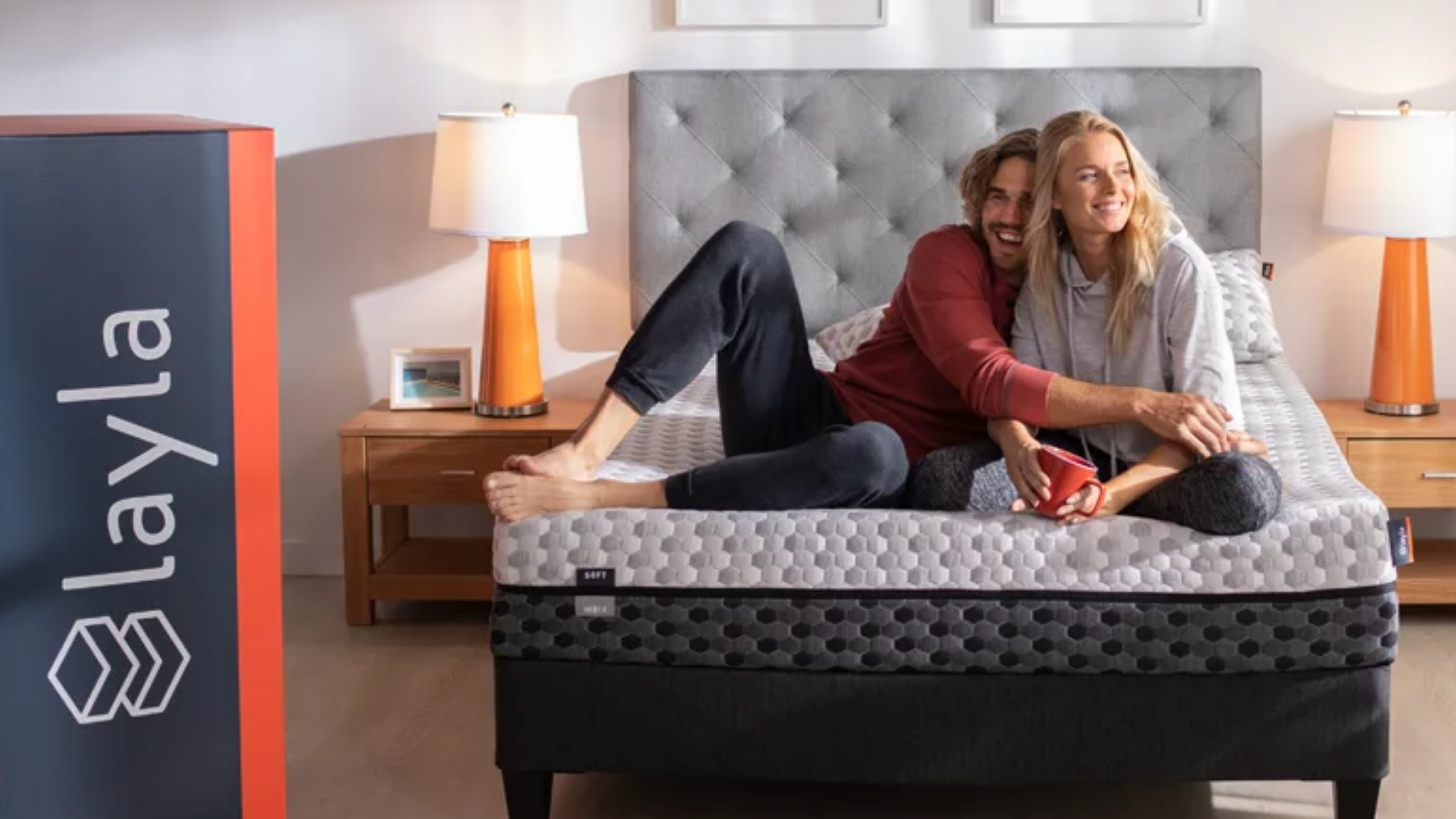 You've finished drinking your soothing chamomile tea, turned your phone away 30 minutes ago, brushed your teeth, washed your face, and now you are one hundred percent ready for sleep. It takes the average person seven minutes to fall asleep, but here you are, forty minutes later, wide awake. Another hour or two later, and you still haven't gotten any relief. Now it's almost time to get up and get ready for work, but you feel like you haven't slept at all.
As many as 164 million Americans struggle with sleep at least once a week.
"You need as much sleep as it takes for you to stay awake and alert the next day, without caffeine," says Nathaniel Watson, M.D., co-director of the University of Washington Sleep Center in Seattle and president of the American Academy of Sleep Medicine, which issued new sleep guidelines a few years ago. However, according to Watson, most people still don't function well with less than seven hours of sleep. And over time, continued sleep shortages can contribute to various health issues, including depression, heart disease, lowered immunity, obesity, and type 2 diabetes, among other ills, he says.
If you're doing everything else right but sleep still eludes you, it is time to take control of your health and possibly invest in a new mattress. According to a consumer research survey, 91 percent of Americans agree that a good mattress is "essential" to health. Additionally, a study in the Journal of Chiropractic Medicine found that a new mattress reduced its participants' back pain by 48 percent and improved sleep quality by 55 perfect.
Ready to dive into a new mattress? You don't have to go to a specialty store to find one; you don't even have to go to a store at all. Start your shopping with the mattress People Magazine called "One of the Best Mattresses to Buy Online," the Layla Memory Foam Mattress (click here). What makes this mattress so special? Let's pull back the covers to check out some of its awesome features:
Pick Your Comfort Level With Flippable Firmness™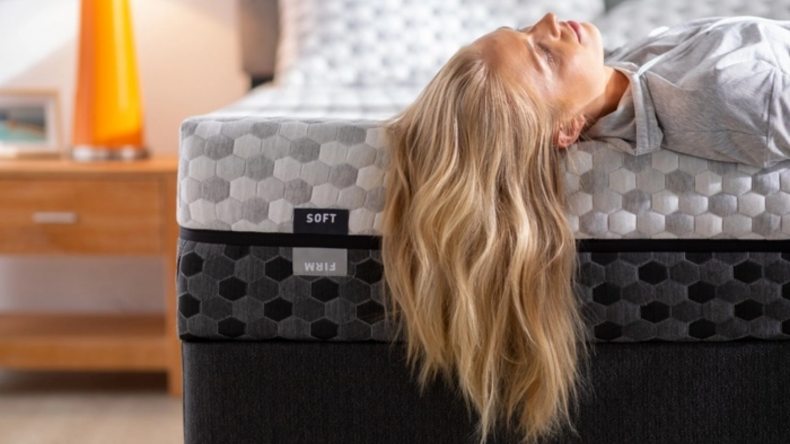 Do you like your mattress soft as a cloud or with a bit more support? Are you not sure? With their signature flippable firmness™, you get both choices in one. The soft side offers a plush hugging feel combined with reactive support for your pressure points, making it perfect for side sleepers tired of waking up achy. Back sleepers and stomach sleepers will enjoy the firm side with increased support and less sink. The soft side measures a four out of ten while the firm side measures seven out of ten on the firmness scale. Overall, you get two chances to find your perfect sleep on one mattress. What a bargain!
It's Not Your Average Memory Foam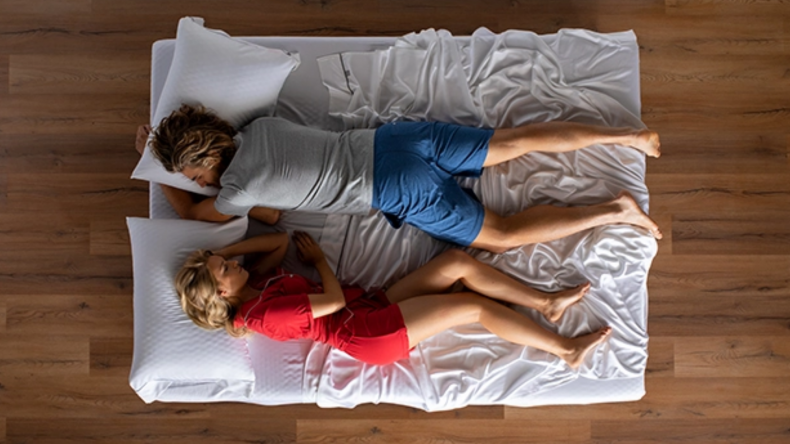 When memory foam mattresses hit the market years ago, they were all the rage. But popularity shouldn't stop innovation! Layla took the memory foam you love and gave it a metallic upgrade. That's right; the Layla Memory Foam Mattress uses Copper Memory Foam for your most comfortable sleep ever. Copper gel in the foam reacts to increased pressure with a firming response, so it stays soft overall, but unlike traditional memory foam, it provides increased support around deep compression areas where you need it most. This unique property is called Variable Support, and it is bound to be your new best friend.
Copper Keeps You Cool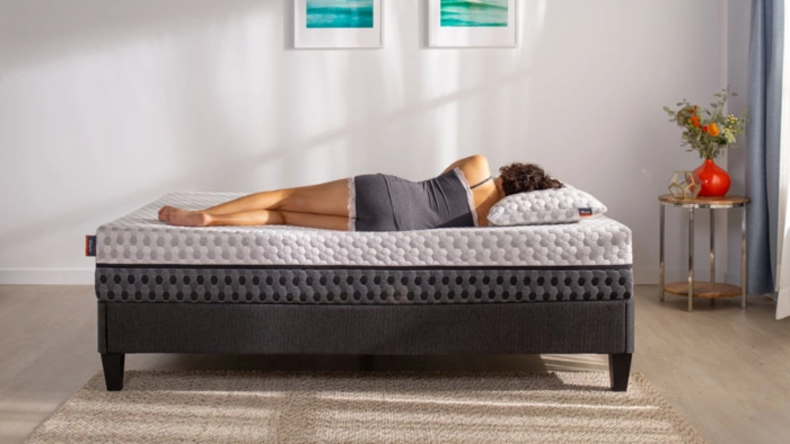 What else does that innovative copper foam do? It makes your mattress the cool, clean sanctuary you've always dreamed of. The copper particles in the foam are highly conductive, meaning they carry heat away from your body faster. That means you're getting a much cooler sleep experience than your conventional spring or memory foam mattress.
Don't Let Your Partner's Tossing Wake You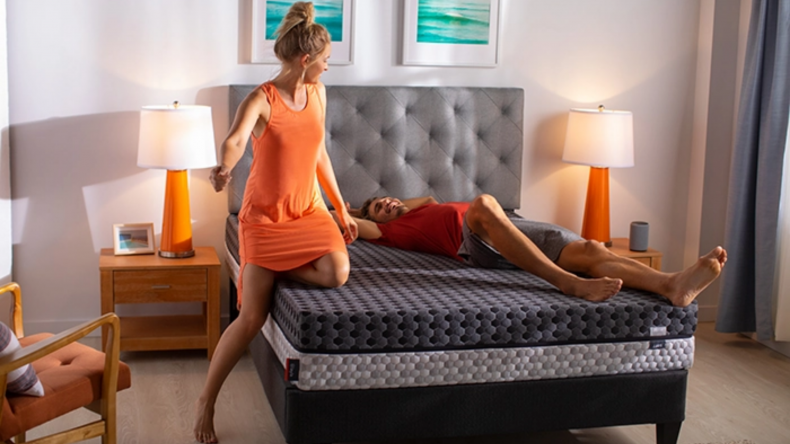 Does your partner toss, turn, or sleep like they're competing in a triathlon and winning? Sharing a bed can be hard enough, but it can be much more difficult when your partner is a very active sleeper. Do you remember that Variable Support we mentioned earlier? We've got another reason it's so incredible. Because the copper memory foam reacts to increased pressure with a firming response, the Layla Memory Foam Mattress is a master of motion control. Your partner can be doing a full yoga practice while you casually sip tea with no spillage.
Money-Back Guarantee
We get it; the idea of ordering a mattress online seems a little strange. But with Layla, there is no risk! You can sleep on your award-winning Layla Memory Foam Mattress for 120 nights, and if you don't fall in love you can return it for a full refund. You also get two free Memory Foam Pillows with any mattress purchase. And these pillows are far from basic: they're crafted with a unique blend of open-cell memory foam and poly fiber fill that makes the Layla® Memory Foam Pillow more pliable, so you can mold the pillow how you want, and it stays that way while you sleep. And in the unlikely event you'll want to return your Layla mattress, you can keep the pillows!
With sizes from twin to California King, there is a Layla mattress for everyone and every space. And each mattress comes with an unprecedented lifetime warranty that covers sagging of more than 1", loss of shape, splitting or cracking of the foam, and loss of mattress height.
Click here to get the best sleep of your life on a Layla Memory Foam Mattress, starting at just $649!