+

Sponsored Article
This Multi-Family REIT Can Save Your Portfolio From Sinking in Just $500
Brace yourself for recession by diversifying your portfolio with multi family rental REITs!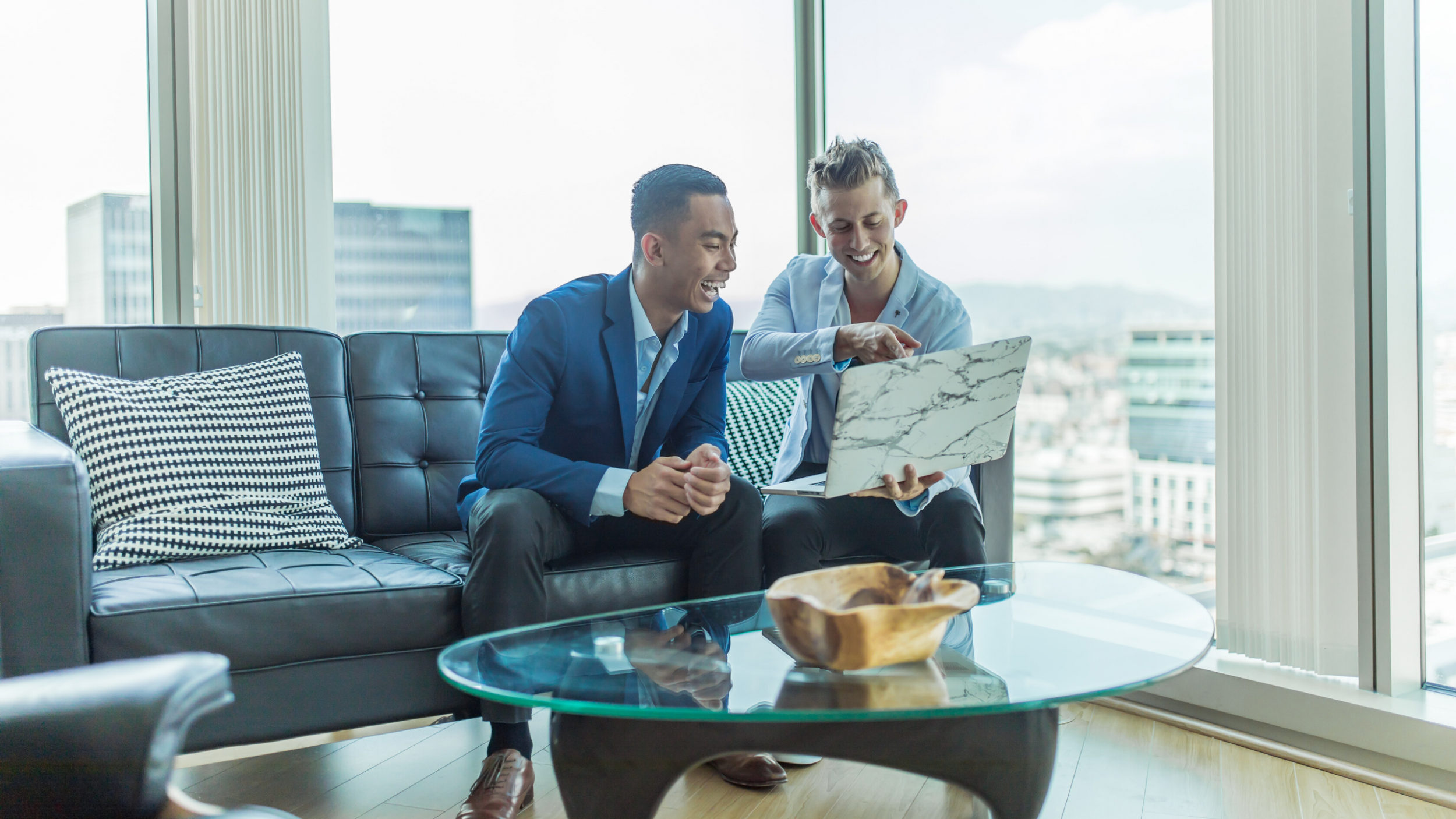 Real estate is often hailed as a recession-proof investment vehicle. In this recessional market, it can be a strong investing alternative to diversify and strengthen your portfolio. But it's not exactly easy to jump into investing with real estate. Apart from the challenge of fronting millions to buy a property, managing and reselling that property is not really an everyday investor's cup of tea. That's where DiversyFund levels the playing field by adding crowdfunding to Real Estate Investment Trust (REITs).
DiversyFund manages an SEC-qualified real estate investment trust that builds wealth by investing in cash-flowing apartment buildings. It acquires rent-generating properties that need a little repair, renovates and manages them, and sells them at the end of 5 years with profit. DiversyFund's unique alternative Fintech investment platform has created a way for people to invest directly into commercial real estate projects across the U.S.
Historic Growth Within REITs
Investing in real estate, though not rocket science, can still be a tricky realm for everyday investors. However, the best part about real estate investing is that there is more than one approach to it. Talking specifically about residential real estate, there are two main types of properties that you can invest in: single-family and multifamily.
DiversyFund focuses on multifamily rental properties, and given the historic performance of this asset class, it's not surprising why.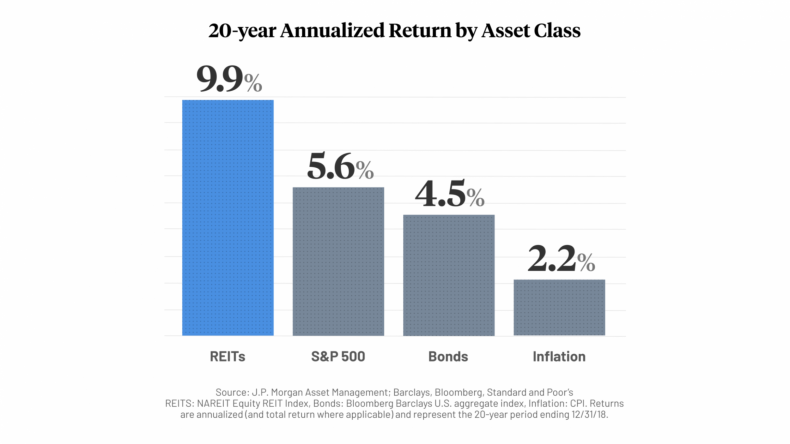 Apart from the historic returns, there are many advantages to investing in multifamily rental properties:
Double Diversification: When you invest in a REIT, you are diversifying your portfolio by adding the "real estate" element to it. By further adding multi-family rental properties in your REIT, you are not only buying shares of multiple rent-generating properties, but also diversifying with multiple-units of multi-family properties.
Multiple Sources of Rent: Contrary to traditional rent-focused properties, where your source of income (rent) is from a single tenant, MFPs let you receive rents from several different tenants. That means you still get rent even if your occupancy rate reduces to 10%.
Growing Demand: The National Apartment Association reported that the U.S. needs about 4.6 million new multifamily units by 2030 to keep up with demand. That's about 328,000 new units annually over the next 10 years. The growing demand of rental properties coupled with the Fintech focused approach to investing tips the needle in favor of multifamily rentals as a stable and long-term investment.
So, How Do You Earn With DiversyFund's Multifamily Rental REITs?
DiversyFund boasts of its vetted portfolio that includes rent-yielding properties, like Park Blvd, in San Diego California—a 59-unit multifamily property with the potential 21% IRR.
DiversyFund chooses a value-add investment strategy, which generates returns two ways: dividends from cash flow and dividends from the sale of the asset.
Dividends From Cash Flow
Dividends are basically your share of the rent in proportion to your investment in the property. According to DiversyFund's published data, this is how dividends look over the last few months: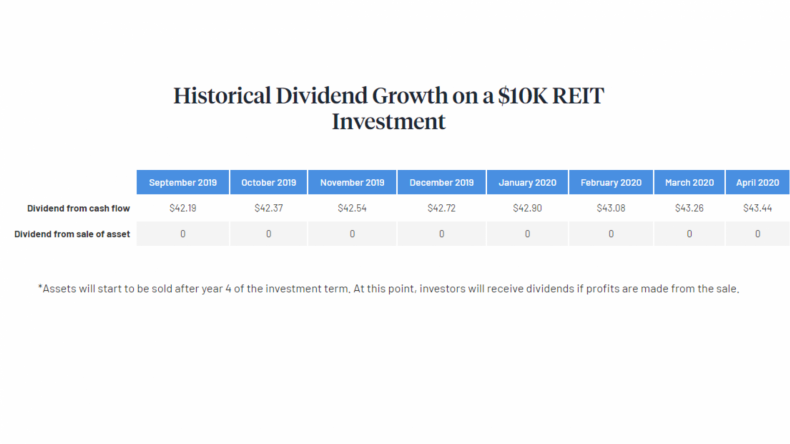 To ease the investing process and letting your wealth grow, DiversyFund reinvests your dividends. This helps ensure that your investment (share) within the REIT grows; increasing your monthly dividends over time. Second, it helps strengthen the fund as reinvesting allows DiversyFund to expand, add more properties to the portfolio, and renovate to increase the rental value of the existing properties. Expansion and forced appreciation are the two unique attributes that make DiversyFund an ideal investment partner, and it could just save your portfolio from sinking this recession.
Dividends From the Sale of the Asset
Being part of real estate investment trust helps you escape the cumbersome task of timing the housing market and liquidating property. With DiversyFund, you become a co-owner of multifamily rental properties. Not only you reap the benefits of monthly dividends (your share of the rent), but also the profit that comes from selling the property. At the end of 5 years, when the property appreciates in value, DiversyFund, with its Fintech prowess and 4 decades of real estate experience, sells the property and distributes the profits. Then, it's really up to you whether you would want to reinvest the profit for another 5 years or enjoy the fruits of your smart and timely investment.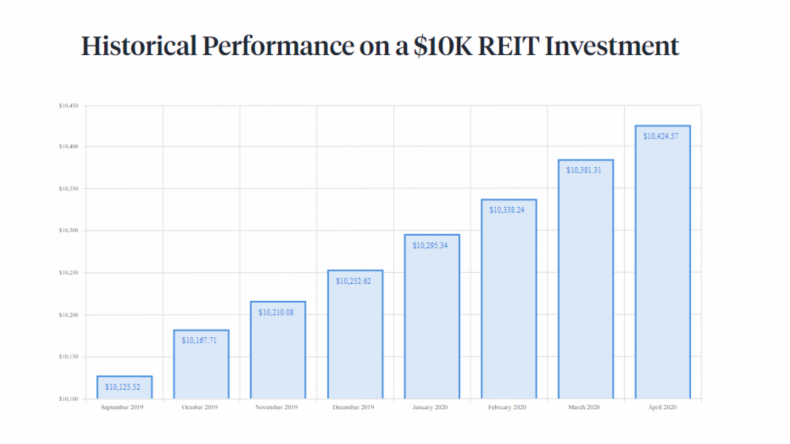 Zero Fee to Invest
While acquiring, renovating, managing, and liquidating properties is a lot of work, which reasonably comes with a hefty fee, DiversyFund charges zero. At the REIT level, it doesn't charge any platform level or management fees. Their explanation: "We are able to limit our fees to just a project level acquisition/development fee because we are the real estate sponsor on all of the deals that the REIT invests in (the sponsor is the entity responsible for finding, acquiring, managing and selling assets in a real estate deal)."
DiveryFund has democratized the process of real estate investing by giving options to both accredited and non-accredited investors to start their wealth creation journey. Now you have the option to focus on long term growth and enjoy the benefits of 100% passive income without any real estate experience.
The contents of this article is for informational purposes only and does not constitute financial or investment advice. It's important to perform your own research and consider seeking advice from an independent financial professional before making any investment decisions.