Sponsored Article
This RV Rental Market Has 60k 5-Star Reviews - Here's Why People Love RVshare
Is Your RV Just Sitting Out In Your Garage? Here's How You Can Get Your Return On Investment On It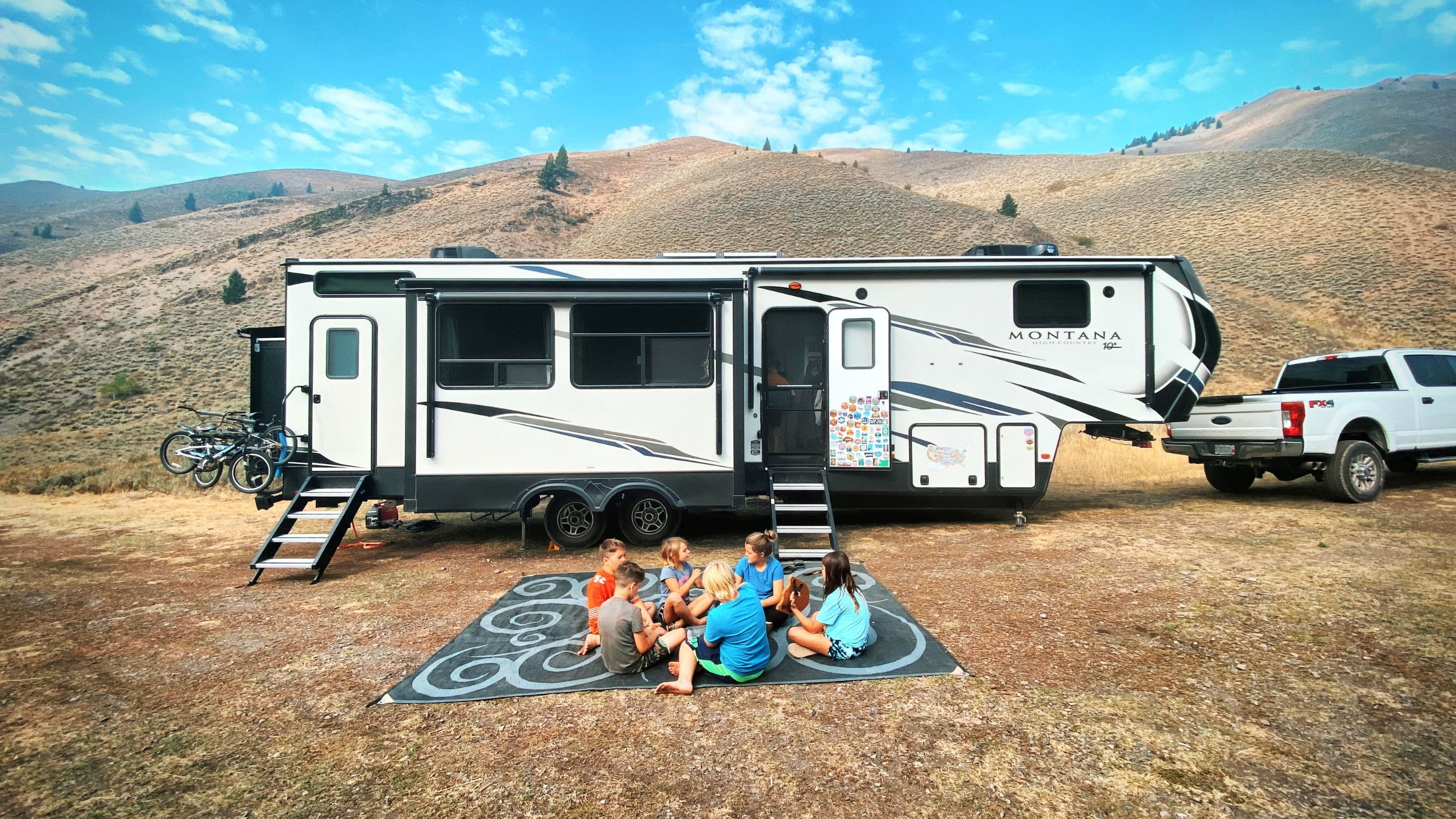 There are apps to rent out your car when you're not using it and make a bit of extra cash, and now you can do the same thing with your RV! It turns out, an RV makes an excellent investment these days. In North America, trailers, campers, motor homes, and other kinds of rigs are a popular means for a quick weekend getaway or a month-long reprieve - and now, it's also a smart means of passive income for RV owners through RVshare.
Instead of leaving your RV in your garage for 90% of the year, RVshare connects RV owners to people who want to rent a mobile home to experience a cross-country road trip and create unforgettable memories with their family and friends. Ever since RVshare launched in 2013, over 2 million days have been booked all over the United States, and the online marketplace has gained upwards of 60,000 five-star reviews from satisfied RV renters.
Since the COVID-19 pandemic, RVs have become more popular to travel to neighboring states and national parks. They are considered a safe means of travel as they allow you to be self-contained in an RV with private amenities like a bedroom, bathroom, and kitchen for personal use.
Why Choose RVshare For Your Next Roadtrip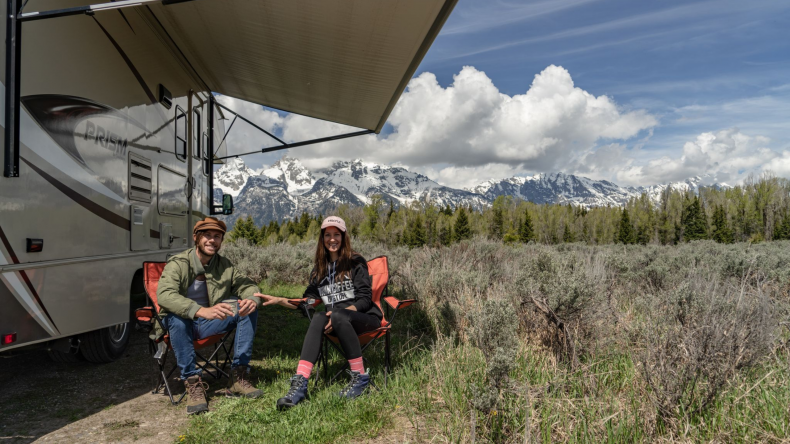 RV travel is an experience worth trying at least once - and it's a lot better than just dreaming of the great outdoors during travel restrictions. Here's why you should use RVshare to plan your next road trip.
Offers The Chance To Vacation In A New Way
For those who have mostly depended on air travel to get to their vacation destinations, an RV adventure may be a novel solution to the current travel restrictions imposed due to the pandemic. In 2020 alone, RVshare gained 80% in new visitors who were seeking new means of travel!
No Need To Buy Your Own RV To Travel
In 2021, RV rentals will gain more popularity as a viable option for long-distance travel, particularly for those who want to explore and camp in recreational parks. With RVshare, there's no need to purchase an RV to experience an exciting life on the road.
Has Listings Available In All 50 States
RVshare doesn't just favor one side of the United States; there are over 100,000 listings spread across all 50 states! Distance won't be a problem when you're looking for a particular RV - every state has every kind of trailer you need for your next vacation.
No Need To Stay In One Place Like A Hotel
Wouldn't it be convenient never to have to stay at stationary lodging when traveling? That's one of the appeals of RV travel - you don't need to account for a return trip back to a hotel every day - you're already taking your lodging with you!
Kinds Of RVs To Choose From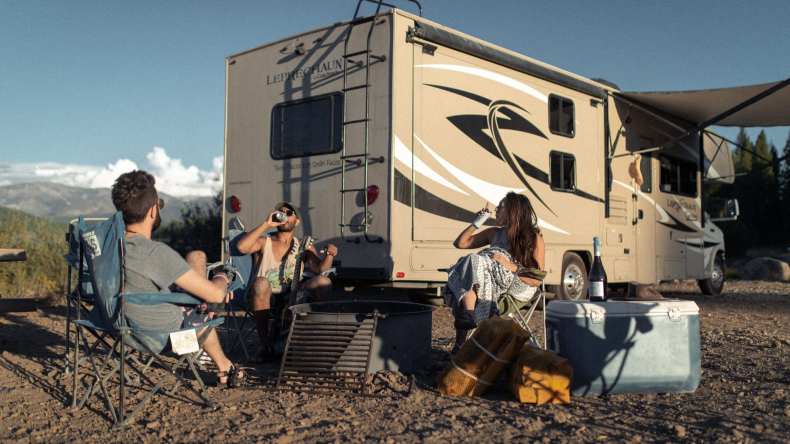 There are two main categories of RVs available: rigs you can tow and rigs you can drive. Towable trailers are those you can attach to your SUV or pickup truck to provide a comfortable divide between vehicle and lodging. If you want to take a short off-road trip, you can simply detach your car and leave your trailer on the camping grounds. You won't be as flexible with a drivable RV, although it might provide a more straightforward rent-and-go option.
Travel Trailer
The basic type of a towed RV is the travel trailer. It comes in various sizes, each with different amenities and floorplans, depending on what you're looking for. An SUV or pickup truck can tow the weight of an RV, but it will set you back 10 to 20 miles per gallon.
Fifth Wheel
The fifth wheel is another type of towed RV that's more spacious compared to the travel trailer. The main difference (and advantage) this has over the trailer is that it has slide-outs - particular spaces in the RV can extend outward to resemble the complex dimensions of a home instead of a straight space. A fifth wheel can be towed with a full-sized pickup and has a gas consumption of 10 to 18 miles per gallon.
Class C Motorhome
The more popular and relatively affordable RV you can drive is the Class C Motorhome. These look like oversized vans that usually have an overhead compartment above the driver's seat. This RV has various sizes and usually has space for a small kitchen, dinette, bathroom, and two to three beds, two of which are full to queen-sized. Those who opt to drive a Class C should be comfortable driving truck-sized vehicles and must be aware that the gas consumption usually ranges from eight to 13 miles per gallon.
Class A Motorhome
You'll feel like a celebrity or rockstar when you climb out of a Class A Motorhome. This is the most high-end, luxurious type of drivable RV, and if you're renting out something like this, you have to be comfortable driving a bus-sized vehicle. Apart from the main bedroom, there are bunk beds that serve as secondary sleeping spaces, and the other amenities are usually full-sized and hardly make you feel like you're staying in a motorhome. The only disadvantage you might encounter with a Class A Motorhome is that each gallon of gas only takes you about six to eight miles.
Time to pack up for your next road trip with your family and friends! Book your RV rental from RVshare here.