Sponsored Article
This Seafood Delivery Has Over 13,000 5-Star Reviews — Here's Why We Love Them
Afraid of going to a crowded grocery store? Have fresh seafood delivered to you in just a few clicks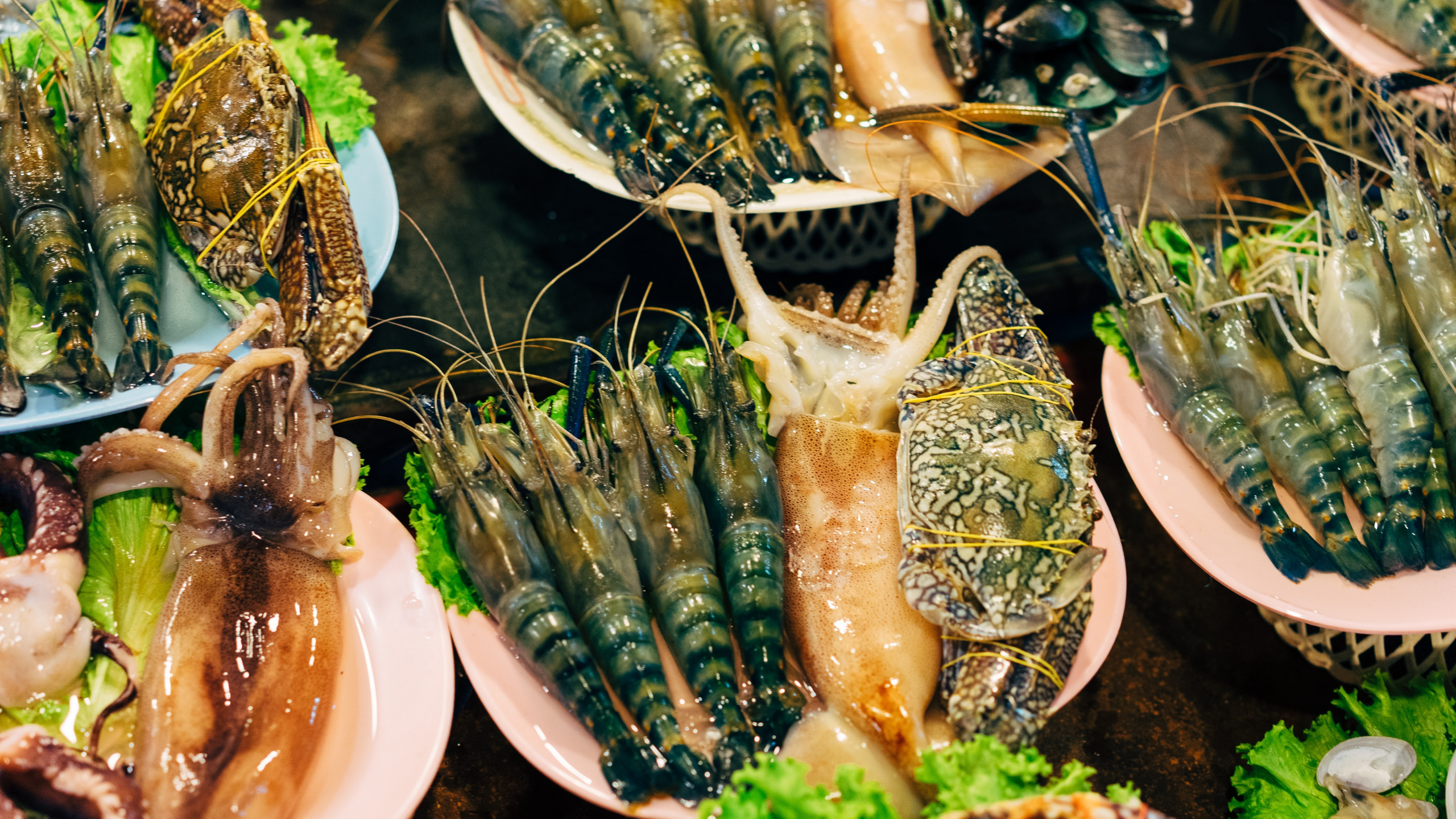 With social distancing being part of the new norm, online food delivery and meal kits have become increasingly popular. Rather than heading out to the market or grocery, those staying at home are clamoring to have fresh food delivered to them instead.
So while you can't holler at a fisherman for the latest catch right now, here's the next best thing — you can turn to online seafood providers like Sizzlefish that can deliver fresh seafood to your doorstep at a click of a button. Here are all the reasons why we love them and why they're worth a try.
They Offer High-Quality Seafood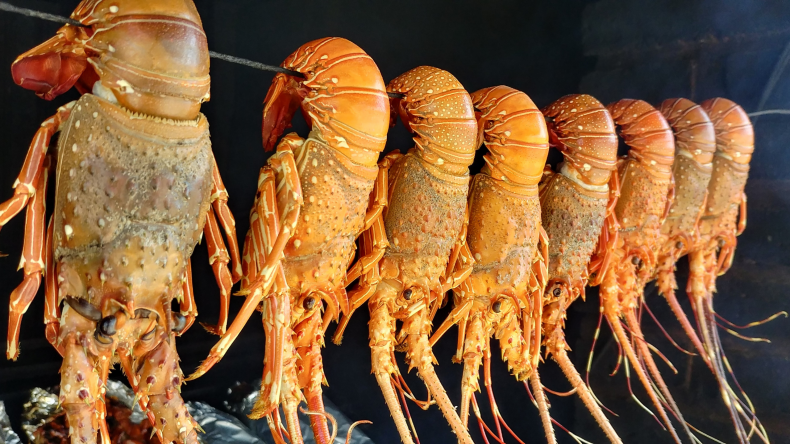 When you buy seafood from the local grocery store, the products are likely to be well over a week since they were caught. But with Sizzlefish, a brand notable for both variety and quality, your seafood arrives at your doorstep within one to three days since being out of the water.
How? Sizzlefish delivers the seafood directly to you, eliminating all the unnecessary middlemen — like wholesalers and retailers — that are typically involved in the process when buying from the grocery store. That way, you get your seafood faster and fresher.
Order from their Omega-3 Rich Fish & Seafood Collection.
They Have a Collection of Paleo-Friendly Seafood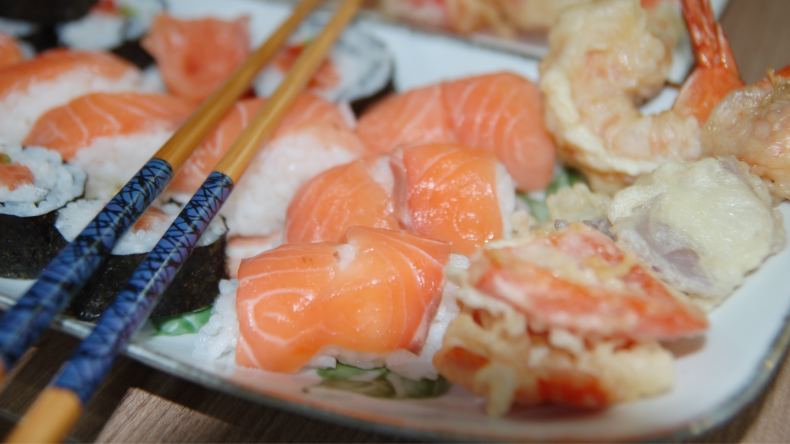 The foundation of a good paleo diet includes vegetables, fruits, pasture-raised pork, eggs, healthy oil, and wild-caught seafood. Shopping for wild-caught seafood may take some extra effort, but Sizzlefish makes it easy for you to obtain. They have an entire line of wild-caught Paleo fish and shellfish packed with protein and omega-3s.
Order from this Paleo Fish & Shellfish Collection.
They Offer Different Salmon Varieties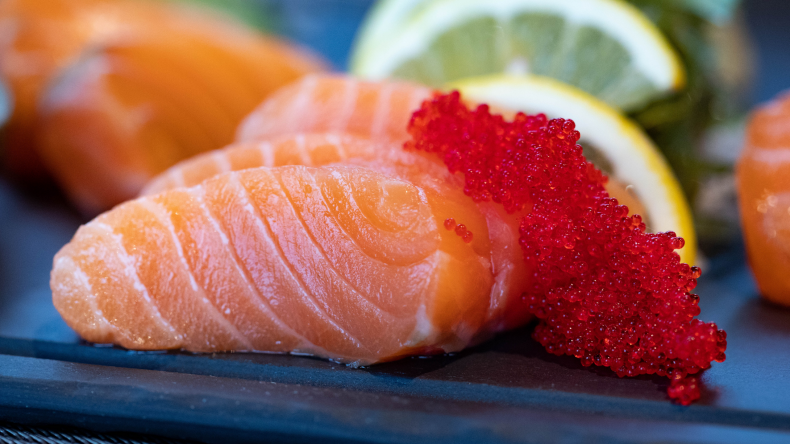 Salmon is one of the healthiest fish. It's loaded with omega-3 fats and many other beneficial nutrients for the body. There are many types of salmon, though, depending on its fat content, diet, and how it was handled. Sizzlefish offers different salmon varieties, including Wild Alaska Sockeye Salmon, Wild Alaska King Salmon, Coho Salmon, and Atlantic Salmon.
Choose from different types of salmon available at Sizzlefish.
The Quality of Their Packaging and Shipping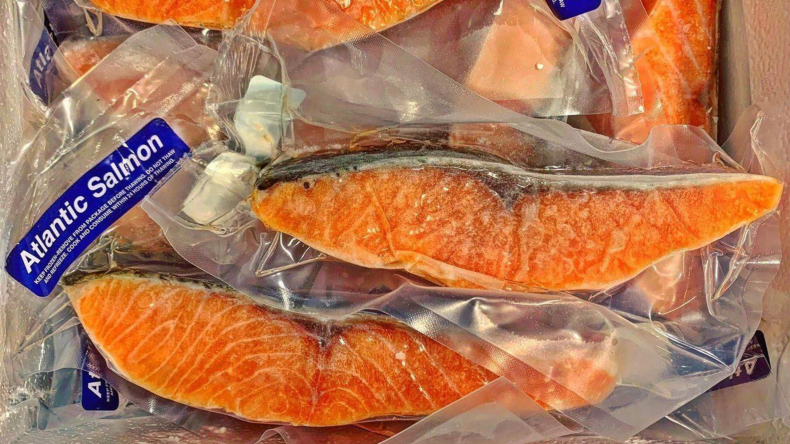 Considering the quality of handling and shipping they offer and the fact that it's free makes Sizzlefish one of the best seafood providers in the US. Their products are packed in a reusable and recyclable cooler with plenty of dry ice to keep the seafood fresh. The individual portions are vacuum-packed. Packages are shipped via FedEx Ground and arrive within one to three days. FedEx Ground is a standard shipping option, but FedEx Express is also offered for those located on the West Coast.
Check out their policies on shipping and handling here.
They Offer Subscription Options
While you don't have to subscribe to them to try their seafood, we love the versatility of allowing customers to choose between one-time shopping or signing up for a subscription so you can have fresh seafood showing up at your door regularly. Here are the three subscription options they offer:
10 to 14 portions per box (4 to 6 oz individual portions)
A new set of seafood menu every month
Natural wild-caught fish and shellfish
Free shipping
14 servings per box (4 to 6 oz individual portions)
Build your own box (Your choice of Coho Salmon, Red Snapper, Rockfish, Halibut, Atlantic Cod, Sockeye Salmon, Haddock, Sablefish, Scallops, Wild Gulf Shrimp, and Catfish.)
Free shipping
14 servings per box (4 to 6 oz individual portions)
Sustainably-caught fish and shellfish
Build your own box (Your choice of Sea Scallops, Wild Gulf Shrimp, Atlantic Cod, Salmon, Trout, Catfish, Haddock, or Crab Cakes.)
Free Shipping
Subscribe for a monthly delivery of Sizzlefish here.
They Have Delicious Recipes You Can Try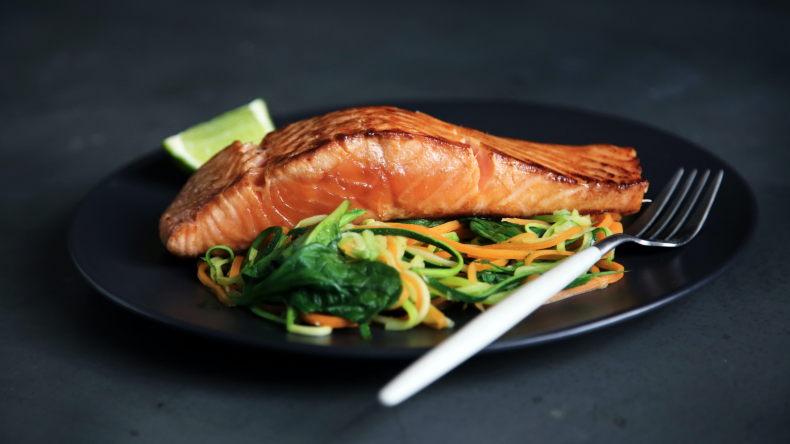 Sizzlefish has a collection of free recipes available on their website for those who need guidance on cooking their seafood at home. Whether you love fish, just want to explore new recipes, or are an expert in the kitchen, their delicious recipes are worth a try. Many of them are easy to cook and done in under 30 minutes. And while other recipes require a longer cooking time, your patience will be rewarded with a truly great seafood dish.
Check out their seafood recipes here.
They Have Over 13,000 Five-Star Reviews
Here's what Sizzlefish customers have to say about them:
"The best seafood source. I love the convenient, ready to go mini bags of shrimp and scallops and the Kendall Brook smoked salmon. I can buy the salmon locally, but it is fresher and more convenient to always have it on hand in the freezer rather than chasing after it and checking expiration dates. I was a little uneasy about trying a new online seafood place, especially in the hot weather. However, I find their customer service stellar with consistently fast shipping and, of the greatest importance of all, they pack plenty of dry ice so there is no question about the seafood staying completely frozen. Sizzlefish is a great find to me." - Thomas M. from Florida
"With Sizzlefish we always receive exactly what we expect. Customs service is fantastic. I placed an order just before Memorial Day and a customer service representative contacted me to ensure we would be home on the Saturday it was set to arrive. When our seafood arrived it was in excellent condition and we have been enjoying everything we received." - Wren M. from Colorado
"I have ordered a bunch of different kinds of seafood from Sizzlefish over the past couple of years. Never disappointed. Sometimes I just put it in the oven to bake (easy). Yesterday, made a fish stew with catfish, scallops, and shrimp — all from Sizzlefish (and clam juice from the grocery store) — yum." - Dee from Virginia
"We have a monthly subscription that includes sea scallops and Alaskan salmon. We really like the heads up that confirms our order is getting ready to ship because it gives a few days to go in and modify it. We've tried the crab cakes, halibut and calamari. It's easy to modify the upcoming order via the website. And, we love having these go-to options in our freezer." - Karen W. from Florida
Data from the National Health and Nutrition Examination Survey reveals that the average American diet lacks the vitamins and minerals needed to maintain a healthy body. This explains why there has been a rise in diet-related conditions such as diabetes and obesity in the country.
Besides being a tasty addition to your protein needs, seafood hosts many other health benefits that can help prevent these health conditions. From brain-boosting advantages to heart health, eating at least two portions of seafood a week can help you get the essential nutrients your body needs.