Sponsored Article
This Is The Ultimate Cooking Appliance For College Dorms And Small Apartments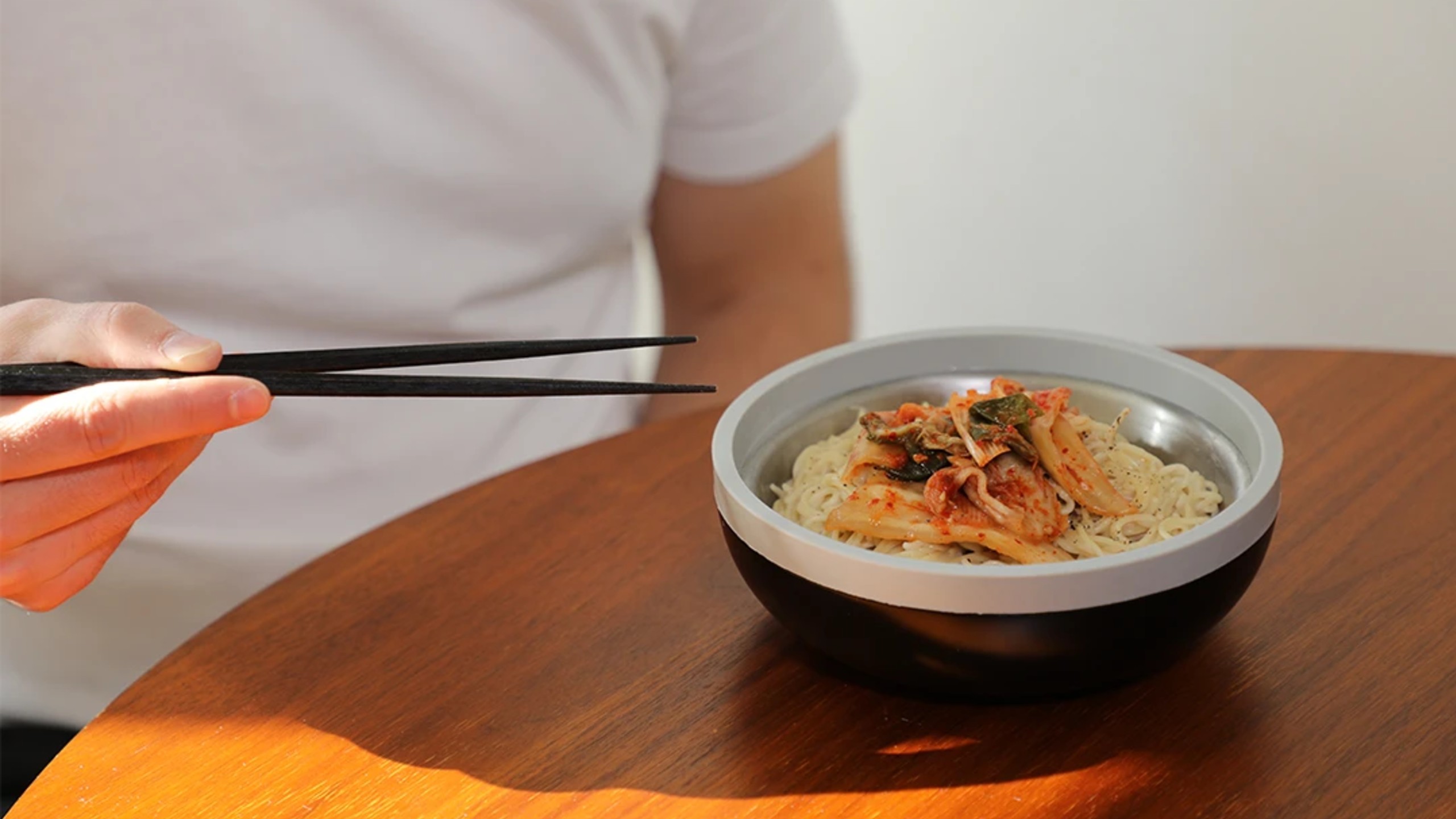 If you're living in a dorm or a small apartment, then you're probably familiar with the daily struggle of preparing your meals.
Solo renters and college students will attest that cooking for one can be more expensive than cooking for a family. It's time-consuming to boot, and busy people can't afford to spend an extra half-hour scraping dishes and wiping the kitchen. There's always take-out, but with the pandemic still forcing most of us to stay at home, your local options might be currently limited.
Bonbowl CEO Mike Kobida is all too familiar with this scenario. As a young entrepreneur living in the city and working long hours, he spent many nights eating dollar pizzas or picking up takeout on his way home from work. "Despite my best efforts to cook wholesome healthy meals, I found I was only accomplishing this a few times a month, and I ended up throwing away more food than I was cooking," he said.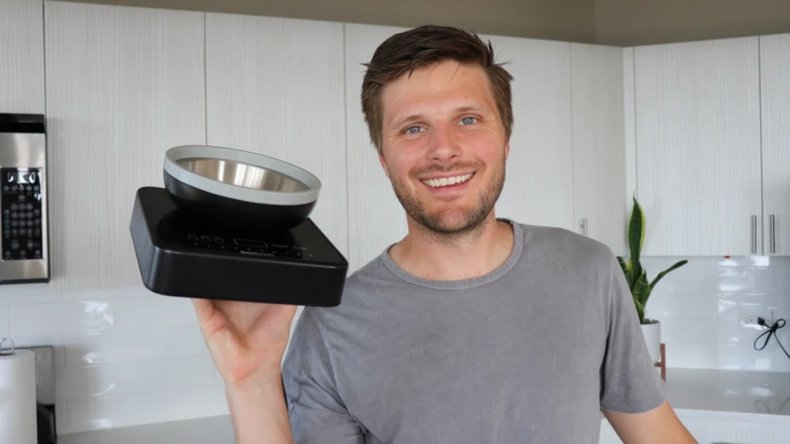 With over a decade of experience living in dorm rooms, college houses, small East Village apartments, a Chicago loft, and even a sailboat, Kobida realized that cooking for one can be a challenge in many circumstances.
Armed with the mission to make solo cooking as painless as possible, he developed the Bonbowl cooking system. Is it worth the $149 price tag? Read on to find out.
Home Cooking Made Simple
Bonbowl is an induction cooktop and cookware system for cooking single servings of food. It was explicitly designed for dorms or small apartments. At first glance, it seems like a product for a very specific niche, but the Bonbowl addresses a wide variety of pain points related to cooking in general.
Traditional cooking requires a lot of resources. You can spend up to an hour on the preparations alone. Afterward, you have to deal with the pile of dirty dishes, tools, and leftovers. Bonbowl simplifies cooking by narrowing down the requirements into two components: a cooktop and a bowl.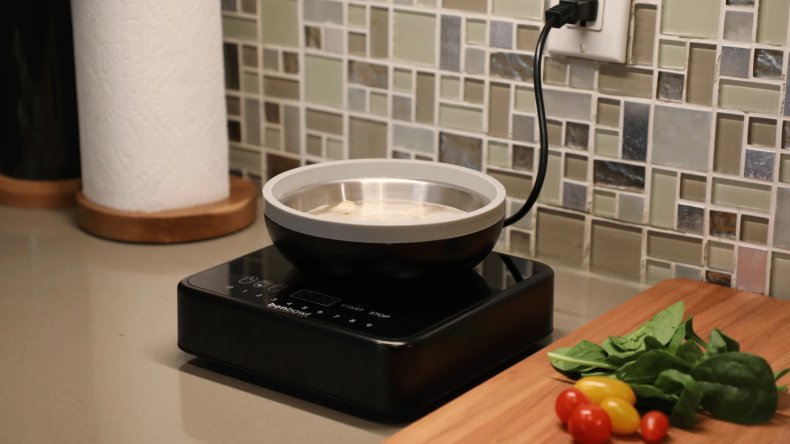 The Bonbowl website lists these features under the hood:
Induction heating: Magnets are used to heat the cookware and use less electricity than electric cooktops.
Single serving: Save on dishes by cooking for one with patent-pending cookware designed to let you cook and eat from the same bowl.
Power efficiency: Induction heating only heats the inside of the bowl, keeping all the heat inside and reducing energy consumption.
Safety: All the heat is trapped inside the bowl, reducing the chances of burns or fires while cooking.
Precision cooking: Sensors measure the exact temperature of the bowl to cook your food precisely every time.
The set (including the cooktop, bowl, and a lid that doubles as a strainer) costs $149. You can also purchase additional bowl packs starting at $39 (you can choose stainless or nonstick. Extra bowls will come in handy if you prefer to cook in batches and just reheat in the cookpot later). You can get free shipping on all orders in the U.S.
The cooktop is just 8x8 inches - way smaller than standard induction cookers, electric stoves, and microwaves. It also has touch buttons to set the timer and heating level.
As for the bowl, it can hold 18 oz worth of food, and it's BPA-free. The best part is you'll be able to cook and eat your food in one Bonbowl! It's double-insulated, so as soon as you're done cooking, you can pick up the bowl and dig in right away. It currently comes in two variants: non-stick or stainless steel. Both are dishwasher safe, though if you choose to get the nonstick variant, the recommendation is to wash it by hand to prolong the coating's lifespan.
After your meal, there's only one bowl to wash up. For many, this perk alone is enough to convince them to order the Bonbowl right away. Food and tech writers can't help raving about it. "It's proven itself a valuable addition to my kitchen and my weekly meal planning," said Jennifer Marston from The Spoon. "The Bonbowl allowed me to expand my food palette a little more due to its ease of use," said Ryan Chapman of The Gadgeteer.
More Than Convenience
There are so many things you can make with a Bonbowl. From staples like mac and cheese to healthy, seemingly complicated fare like cauliflower rice — you can cook it all and then some, even if you've never prepared a single dish in your life.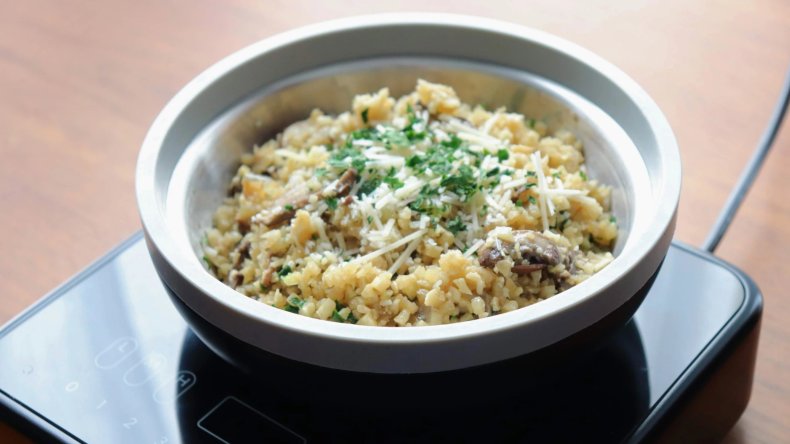 Granted, there's a limit to what you can cook on the device (pot roast is out of the question, for example). But this also empowers you to be creative with what you can make using inexpensive, accessible ingredients. Cooking on the Bonbowl is as easy as tossing the ingredients, choosing the appropriate heat level, and setting the timer. Bonbowl has even eliminated the guesswork for those who truly "don't cook" by providing tons of easy-to-follow recipes on their website.
To top it all off, the device only consumes 500 watts of energy, half of a typical microwave's power usage, and well within most dorms' appliance regulations. And yes, you'll only have to clean one bowl when it's all said and done. It doesn't get any simpler than that!
It's ironic that as we spend more time at home due to the pandemic, it has become trickier to enjoy a proper meal when we're too busy balancing home life with work or school. But it's essential not only to maintain our health but to keep our spirits up. In times like these, a bowl of home-cooked goodness can do a world of good.