Sponsored Article
This is THE Ultimate Gift For Your Water Bottle-Loving Friend
You'll never go wrong with CrazyCap - the craziest, most innovative gift for your water bottle-loving friend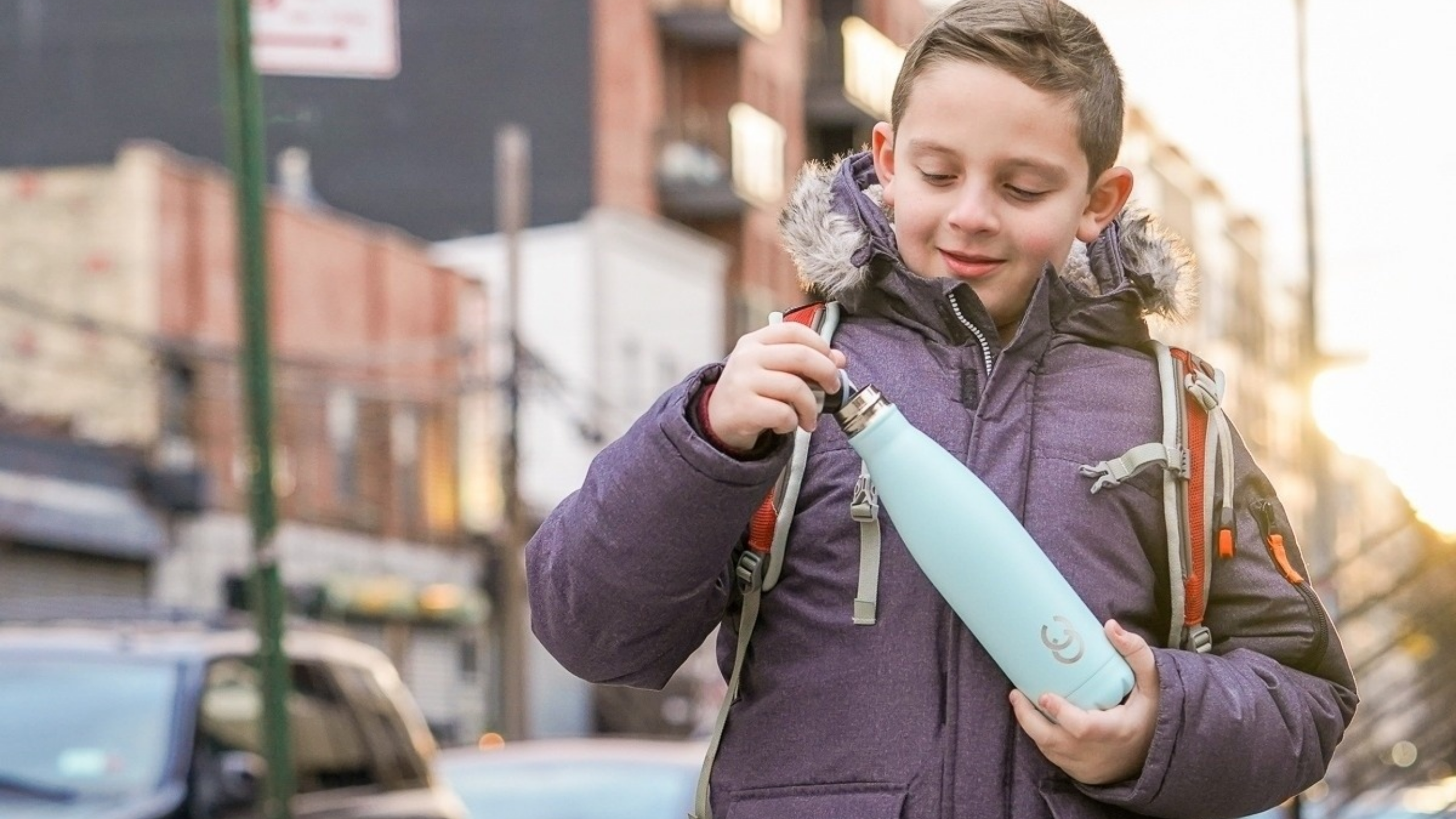 When your water bottle runs out of water, what do you do?
Some head over to the convenience store to buy more in plastic bottles, while others refill their bottles in a nearby water dispenser.
But what if you're traveling, or you're in a place where there are no convenience stores and no water dispensers either? There are many places where it's not safe to drink tap water, but now we have a solution - CrazyCap.
CrazyCap is THE ultimate gift for your water bottle-loving friend (or for yourself). It's a new generation water bottle experience that never lets you run out of drinkable water while allowing you to contribute to protecting mother nature.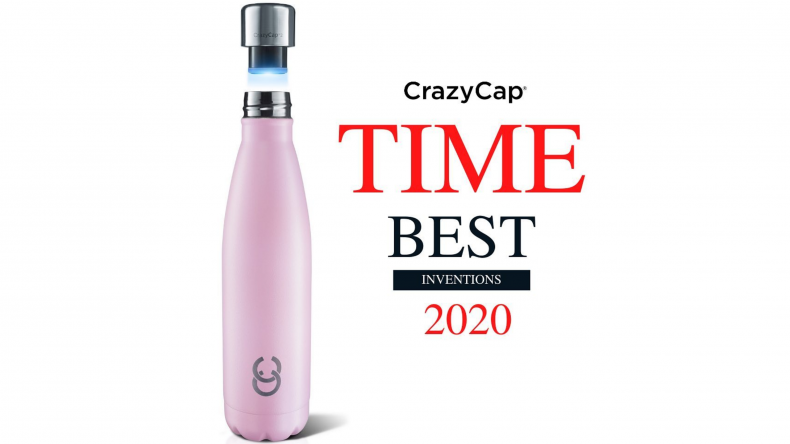 Awarded as the best self-cleaning water bottle by CNET, TIME's Best Inventions of 2020, and the Best Innovation of 2020 by Outdoor Retailer, we absolutely can't get enough of this life-changing water bottle, and your water bottle-loving friend is sure to love it too.
Here's Why CrazyCap Is THE Ultimate Gift
1. You're saving the world
Americans spend $13 million on bottled water annually. These plastic bottles mostly end up in landfills, with a fraction making their way to recycling facilities, amounting to more than 60 million plastic bottles that are only used once and thrown away.
This is a total of about 22 billion per year. Some of us do our best by carrying our own water bottles with us whenever we go out, but when the water runs out and there's no available water dispenser nearby, the last-minute choice is to go to the convenience store and get plastic bottled water.
With CrazyCap, you never have to buy plastic bottled water again. Just one CrazyCap bottle can save 20,000 plastic bottles from landfills. How? By purifying your water.
2. CrazyCap purifies your water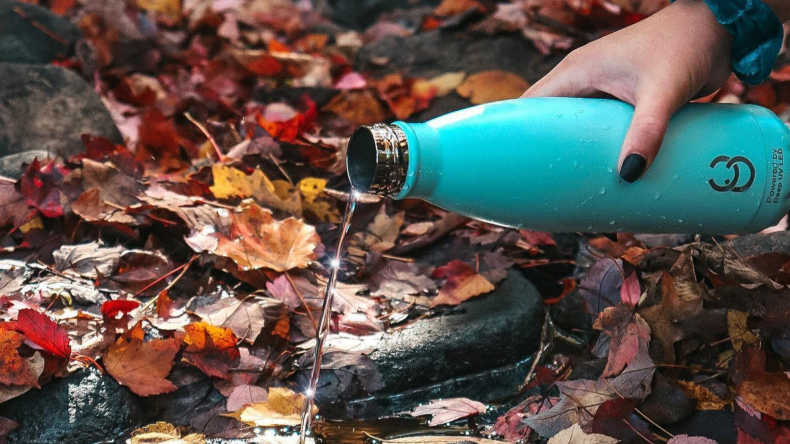 It's astounding to realize that 790 million people globally live without access to safe water. This award-winning invention can provide safe drinking water for the entire family. In just 60 seconds, CrazyCap purifies an entire bottle of water, making it drinkable by using UV-C sterilization.
Fill your bottle with water from any debris-free source. As long as the water is transparent, CrazyCap can make it drinkable. Next, screw on your CrazyCap and gently double-tap the touchpad for Normal mode (recommended for water from the tap and public fountains). Tap 5 times for Crazy mode (if you're getting water from lakes, ponds, etc.). Wait for 60 to 120 seconds, and drink away!
3. CrazyCap can be used to sterilize small surfaces
The UV-C sterilization technology that CrazyCap uses to purify and sterilize your water can do so much more. When shined on most surfaces, the deep UV light can eliminate up to 99.999% of germs. You can expose up to five square inches of most surfaces during Crazy Mode (120 seconds). The most effective distance for exposure to the surface is 4 inches. Shine your CrazyCap on any surface, other reusable bottles that may smell bad, baby bottles, and even your favorite gadgets.
4. No mold build-up
CrazyCap is a self-cleaning bottle to boot. When the deep UV light is activated, it shines on the interior surface of the bottle to destroy mold, bacteria, viruses, and pathogens. You never have to worry about having to wash your bottles every day because of odors or mold. CrazyCap solves all of this for you.
5. CrazyCap is perfect for travel and long days out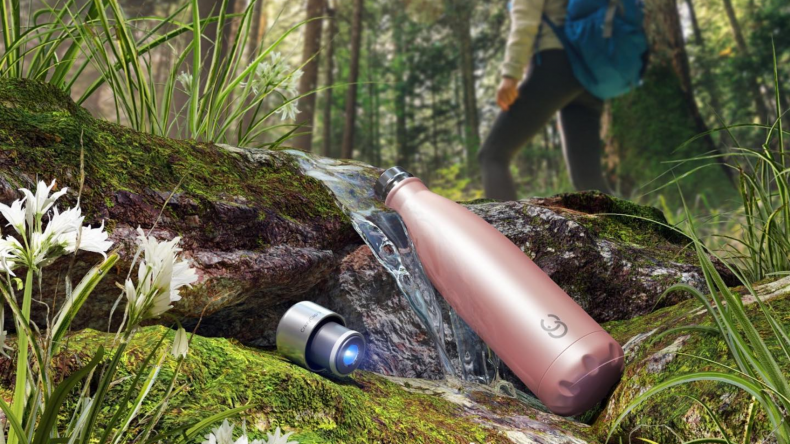 Travelers who are particular with drinking water abroad never have to worry about upsetting their sensitive stomachs or getting sick because of drinking water ever again. The UV-C LED technology used by CrazyCap is found to have maximum disinfection capability. Its UV spectrum light enters microbial cells and completely destroys the active core. Without these microbes, the water purified and sterilized by CrazyCap is actually safer to drink than that sold in plastic bottles and "drinkable" tap water.
6. Charging is effortless
Charging your CrazyCap is not rocket science. The company behind this tech has made it incredibly convenient. A patented portless USB charging cable is included with your CrazyCap, which means that you won't be carrying a USB connection everywhere you go. Simply place the charger on top of the cap and let it fully charge in 4 hours or less.
The second-generation battery that comes with your CrazyCap package will last for approximately seven days with regular daily use. Expect that the battery life will reduce the more often that you use it, but hey, charging is easy!
7. Water stays securely in the bottle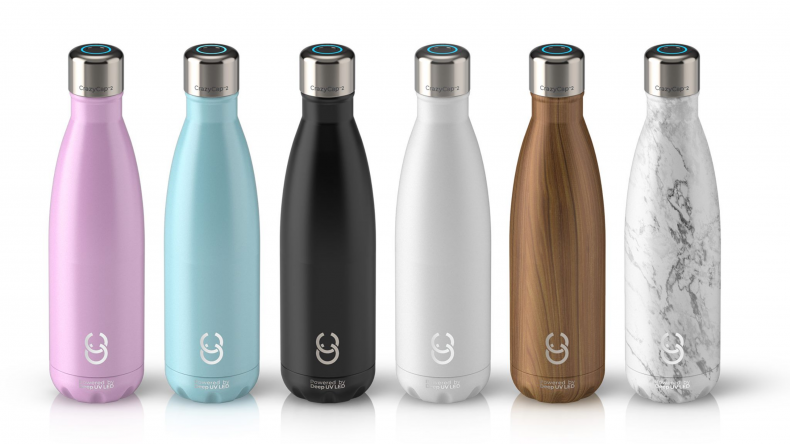 Never worry about water spilling in your bag or even leaking into the charging port. Given that you seal CrazyCap into your bottle securely, the water completely stays inside the bottle.
You can purchase your CrazyCap with or without a bottle, depending on your preference. CrazyCap fits most 9oz, 12oz, and 17oz cola-style bottles. The cap's size is 34mm in diameter, measured at the bottle where it seals the bottleneck. If you have a S'ip by S'well bottle, CrazyCap fits the 15oz S'ip too.
8. Lifetime warranty
All defects in materials and workmanship for ALL CrazyCap purchases are covered from the date of the original purchase. CrazyCap offers a full warranty for the product's lifetime, no questions asked. The expected lifetime of the CrazyCap is 10 years.
Personalize Your Friend's CrazyCap bottle
CrazyCap bottles may be personalized to reflect a name or nickname, or even a logo that means something special to your friend or business. Personal messages can be engraved on the cap or bottle, plus there are many shades and designs of the bottle to choose from! CrazyCap is the gift of a lifetime that absolutely anybody will treasure, especially your water bottle-loving friend.