Sponsored Article
This is THE Ultimate Last Minute Christmas Gift For People Who Love To Drink
Digital gifts and subscription services are the gifts that keep on giving.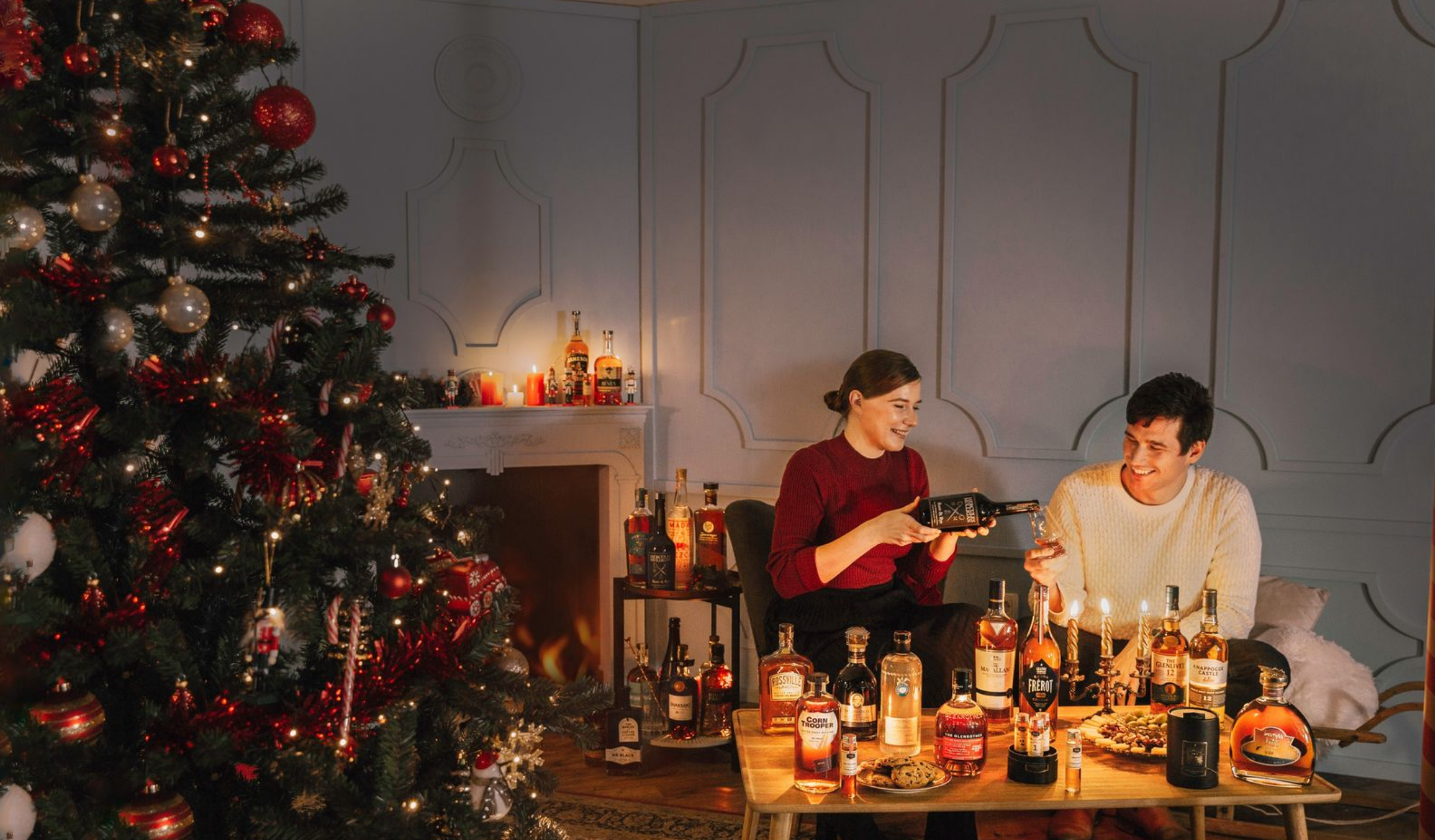 What do you give a person who loves to drink? His favorite booze, of course!
Normally, we'd go to the local wine and spirits to pick up their usual. You might get two bottles, or maybe three. These might be your usual, go-to brands - something you know that your loved one will appreciate because well... they've been drinking them since time immemorial.
This Christmas, why not give something new, but also something that you know your booze-loving friend, significant other, or even your dad would go absolutely crazy for? Besides, how do you give a fantastic gift when you can't even see someone in-person? Digital gifts and subscription services are the gifts that keep on giving.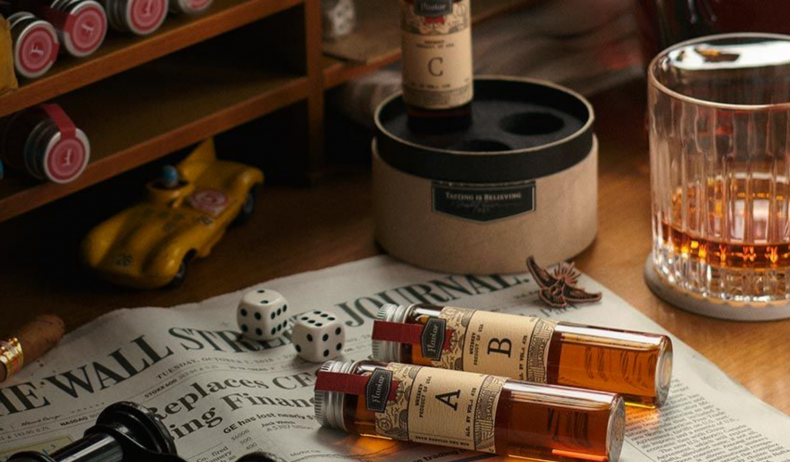 Flaviar, a premium membership club for booze lovers and explorers at heart, is THE ultimate last minute Christmas gift for people who love to drink. They have digital gift cards that you can give to loved ones (and to yourself) this holiday season. Perfect as a last-minute Christmas gift or something sent ahead of time, you have the option of gifting a half- or full-year Flaviar membership at $190 and $300, respectively.
Flaviar is for people who love to drink
To date, this beloved booze club has over 600,000 registered spirit lovers and over 2 million spirit samples delivered. Crazy, right? That's because the members of Flaviar know how good they have it. Each member receives quarterly personalized samples and complimentary bottles that disrupt old patterns (hold up on that same old bottle of whiskey you were thinking of getting again).
It's not just the new discoveries that makes Flaviar members look forward to their quarterly tasting box and full-sized bottle. Flaviar also gives its beloved members access to rare and original spirits, which you won't be able to purchase in your corner liquor shop.
Great events are also hosted by Flaviar, which is exclusively open to their members across countries. Once a member, you get to meet fellow booze lovers, explore bottle profiles and come home with tasting notes and enjoy the entertainment with booze-themed content.
Flaviar membership is an amazing gift for that someone special in your life. It's a great experience you can share with your loved one, like your dad.
What is Flaviar?
Flaviar is a premium spirits club that provides new and even sometimes rare whiskeys each quarter to its members across the United States and Europe. It was founded in 2012 and has expanded into the world's largest spirits clubs that creates bespoke experiences for its members.
Flaviar positions itself as an accessible membership for people who want to expand their knowledge of spirits. Once you're a member, you'll be given direct access to a sea of hard-to-get and rare liquors for you to enjoy. Each quarter's deliveries bring different exciting products in all categories. You'll be tasting spirits from different parts of the world. It's basically traveling, just with your taste buds and your creative imagination.
Flaviar is a membership for adventurers
Flaviar members get to set up their own account and join a bustling community of fellow adventurers and booze lovers. Join a community that rates and reviews a wide array of drinks, including Scotch Whisky, Irish whiskey, bourbon, rye, rum, tequila, and more!
Unique members-only events are also set up for those who want to experience a guided journey through the world of Spirits with fellow adventurers. Members can taste exclusive and private bottlings and rate them together. Stir up new emotions with newfound friends or family members who share the same love for booze.
How much does the membership cost?
Make your friend or loved one brag about their present by gifting them a half-year membership that only costs $190. This will give them six months' worth of spirits such as 2x premium bottles of their choosing and two tasting boxes, including three 1.5 oz (50ml) glass vials filled with premium liquor. This is just one of the many benefits that members of Flaviar will experience.
If you're feeling extra generous this year, why don't you surprise them with a full year Flaviar membership! The annual membership is priced at $300 only and provides your friend with double the fund and double the amount of booze.
So whether your friend is a whiskey connoisseur, an aspiring master bartender, or just a fan of rare spirits, you surely can't go wrong with gifting them with Flaviar membership.
What's included in the membership?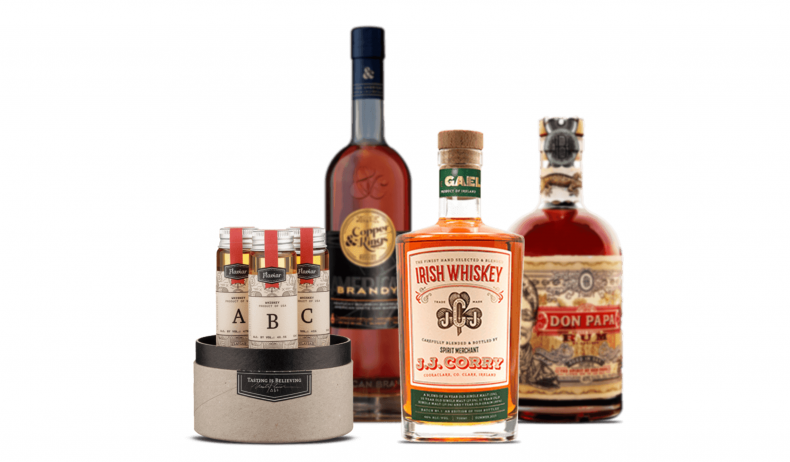 Once the recipient of the gift receives it, they have full freedom to decide which spirits they would like to get and when they would like to utilize their benefits.
They can tailor their entire membership from the moment they join Flaviar. Since this is a premium and exclusive service, all-important club announcements and new benefits will be directly communicated to the members.
Flaviar Quarterly memberships include:
1 tasting box each quarter
1 full-size bottle each quarter
Unlimited free shipping each month
Free live tasting events
Member pricing in the Flaviar shop
A refer-a-friend program
The option to cancel any time
Access to exclusive and rare spirits
Should you find a particularly to-die-for bottle that you want to receive again, just let Flaviar know and they'll gladly arrange things for you. Flaviar membership lets you claim a premium bottle along with a themed tasting box of your choice. This bottle can be anything from whiskey to vodka, but members can rest assured that all deliveries from Flaviar pass serious quality tests so that every bottle delivered is authentic.
Some of the most popular brands that you can claim include Pappy Van Winkle's, Atlantic Galician Spirits, Van Winkle, W.L. Weller, and more! Flaviar carries more than 20,000 different liquors, and industry professionals highly vet them.
How long does it take to arrive?
Flaviar has a wide range of network fulfillment partners across the United States and Europe, making it easier for them to ship locally. Most of their orders arrive within four days, but this could vary depending on the season and location.
Here are some reviews that will attest to Flaviar's unique offering!
Daniel H, Flaviar Member
"At first, sharing spirits with my dad was just drinking, but then more and more discussion would pop up, and he would start buying the spirits himself and talking about what he had bought, so there was more and more in this for us to share."
Carol M, Flaviar Member
"What really drew me to Flaviar was the ability to do tastings. There's a lot of subscription services that will send you a bottle, but the Tasting Boxes where you can get three in one box and enjoy the variety with somebody else was unique to Flaviar."
Jacob B, Flaviar Member
"My day and my brother both drink spirits, so it is a kind of cool bonding experience for all three of us to be able to explore different whiskeys, scotches and bourbons together. I really enjoy that."
Grab that digital gift now, and while you're at it, why don't you send one to yourself as well! It's been a long and tiring 2020, and you also deserve the gift of booze!
Don't forget to use promo code BESTGIFT10 to save 10% on gifts.
This holiday season, take a trip to distilleries across the world. Create an unforgettable gift with Flaviar's quarterly curated tasting box.