Sponsored Article
This Is Why You Need To Take A Collagen Supplement in Your 30s
It Might Just Be The Secret To Keeping Your Skin Looking Young And Soft As You Age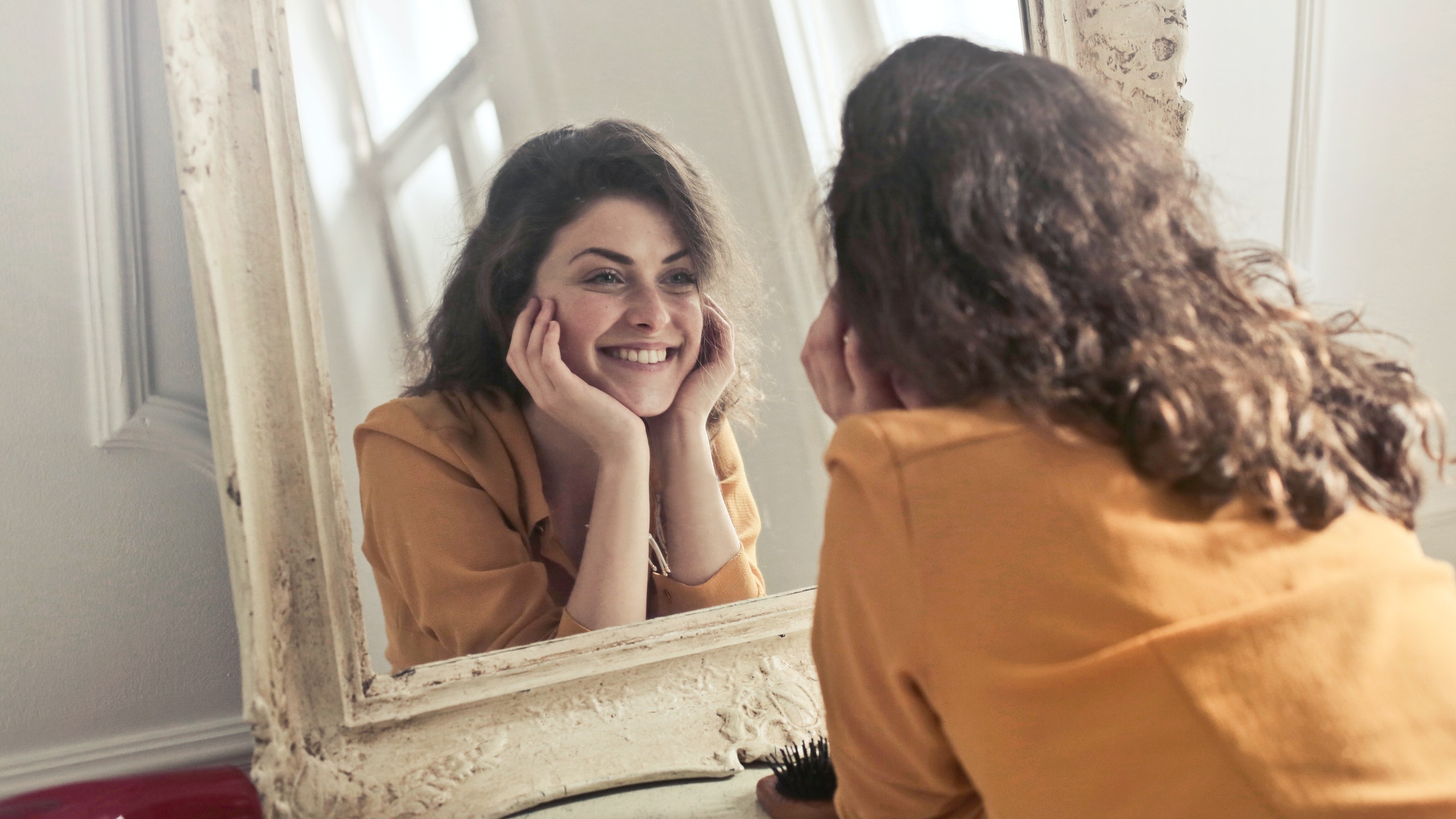 As soon as you hit your 30s, your collagen production slows down. That's how your skin starts to sag, and you start to see wrinkles in the corners of your lips and crow's feet in the corners of your eyes. Think of collagen as the protein in your body that holds everything together, much like glue, which is actually what the Greek word "kólla" means and where its name - collagen - is derived from. For the most part, collagen is responsible for elasticity and hydration in your skin and boosting nail and hair growth.
There are four main classifications of collagen: Types I, II, III, and IV. Type I is a densely fibrous protein that makes up 90% of all the collagen in your body, and it helps provide structure to your skin, bones, teeth, connective tissue, and more. Type II is a softer form of collagen found in cartilage and between your joints, while Type III provides structure in your muscles, internal organs, and arteries. Finally, Type IV is found in your skin layers and helps with filtration.
Marine Collagen VS. Other Collagen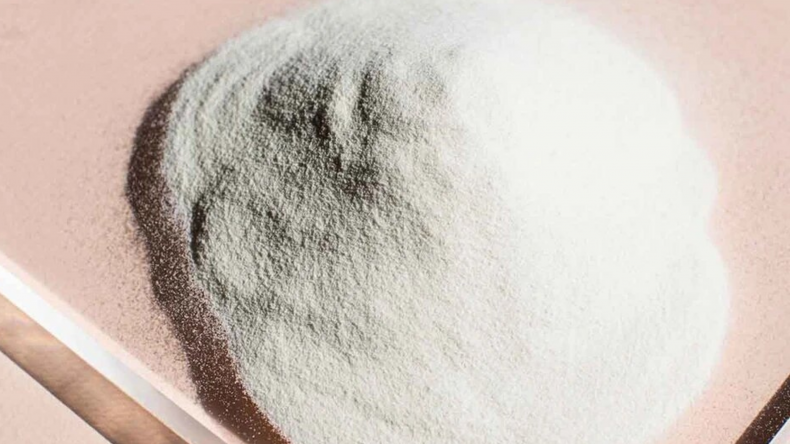 One of the most popular collagen sources these days is bone broth, which has become a weight loss phenomenon. However, bone broth typically comes from land animals, which contains Type I and Type III collagen. Bovine (cow) collagen is the cheapest and most readily available source, but it's not exactly the best option around.
Then, there's marine collagen, a pure Type I collagen considered a cleaner source than land animals, as it has a lesser risk of contamination and disease. Marine collagen also claims to be more sustainable and faster absorbed by the body than bovine collagen, which means it may be possible for you to see visible results quicker - after regular use, of course.
The good news is that you don't have to solely depend on bone broth or collagen capsules to compensate for your natural collagen production. Beauty company Kalumi BEAUTYfood offers a delicious solution for your collagen needs through their Marine Collagen Protein Bars and Marine Collagen Powder. They're gluten-free, non-GMO, dairy-free, and soy-free to help you achieve soft, plump, and young-looking skin.
Plump It Up With Kalumi BEAUTYfood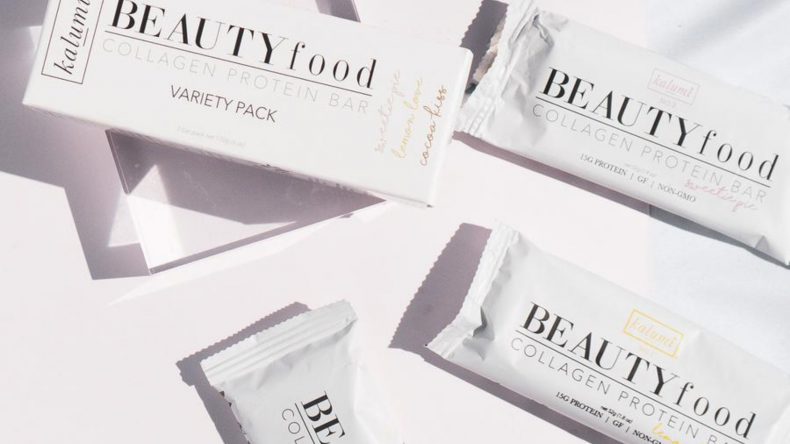 If you're worried about Kalumi's protein bars and powder tasting like fish, don't be! Kalumi uses hydrolyzed marine collagen sourced from codfish and is tasteless, colorless, and odorless. That way, it's easier to combine with other ingredients to create delicious, healthy, beauty-boosting treats.
Kalumi BEAUTYfood Collagen Protein Bars
Kalumi's protein bars contain about 12 grams of sustainably wild-caught marine collagen mixed with other healthy ingredients that help promote the absorption and retention of collagen in the body. Yacon syrup is a natural sweetener with a low glycemic index used in Kalumi's protein bars to keep the snacks sugar-free. At the same time, sweet potatoes add even more sweetness plus beta-carotene and vitamin C to support skin health.
Cocoa Kiss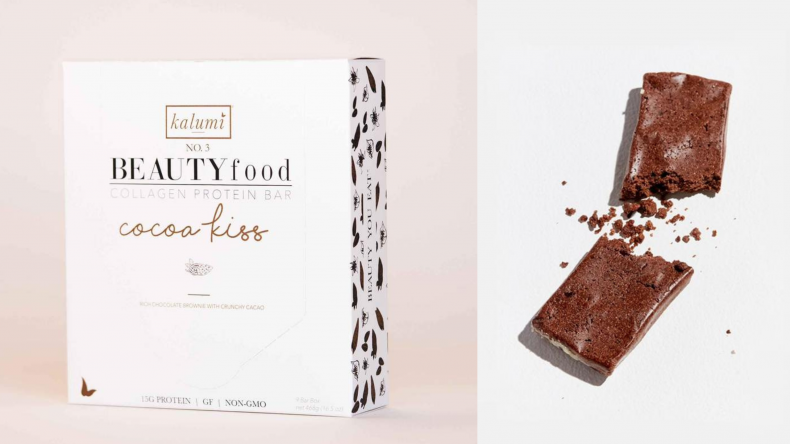 If you're a chocolate lover, you'll be sure to enjoy the Kalumi BEAUTYfood Collagen Protein Bar in Cocoa Kiss flavor. It's easy to think of this protein bar as a slice of decadent chocolate brownie with crunchy cacao nibs for texture (and antioxidants). It may sound like an indulgent treat, but it's one that benefits your skin, too!
Get the Kalumi BEAUTYfood Cocoa Kiss Collagen Protein Bar here.
Sweetie Pie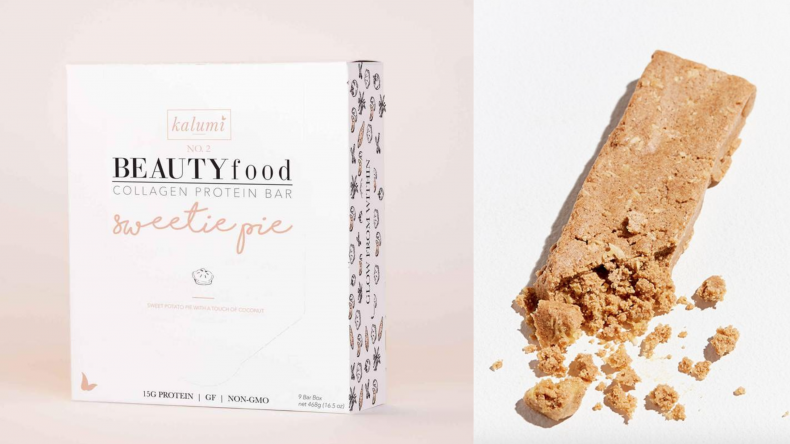 If you prefer sweet potato fries over regular french fries, then this might be your healthy snack alternative when you're feeling peckish. This Sweetie Pie protein bar from Kalumi BEAUTYfood is made with delicious sweet potatoes, antioxidant-rich cocoa butter, and a hint of coconut for a fruity, nutty, tropical touch.
Get the Kalumi BEAUTYfood Sweetie Pie Collagen Protein Bar here.
Lemon Love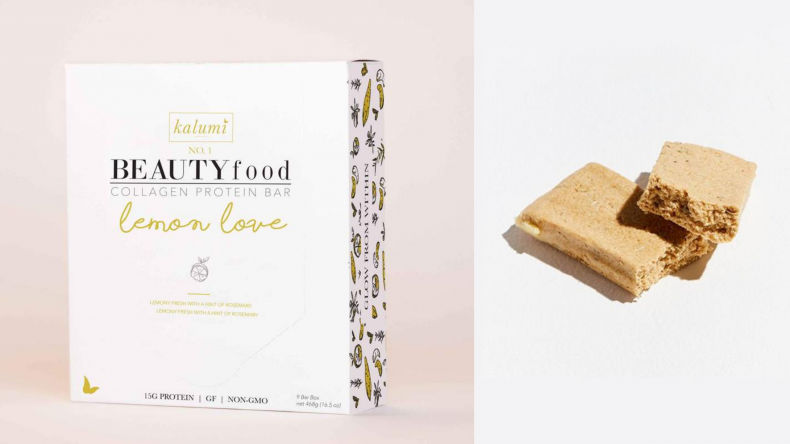 For the lover of all things tangy, you might get a sweet-and-sour kick from Kalumi BEAUTYfood's protein bar in Lemon Love flavor. Rosemary is usually combined with lemon in savory chicken dishes, but the pairing can also be used in snacks, like shortbread cookies. Kalumi uses this delectable combination in their Lemon Love protein bar that not only serves as a sweet treat but as skin food, too.
Get the Kalumi BEAUTYfood Lemon Love Collagen Protein Bar here.
Kalumi BEAUTYfood Marine Collagen Powder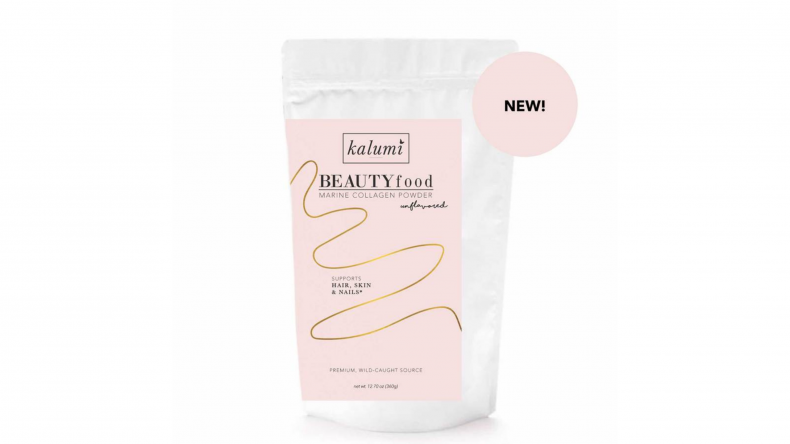 If you want a more creative way of ingesting marine collagen from Kalumi BEAUTYfood, you can try their protein powder. Incorporate Kalumi's tasteless, colorless, and odorless collagen powder into your smoothies, cold-pressed juices, soup, and even your coffee for a healthy skin boost.
Get the Kalumi BEAUTYfood Marine Collagen Powder here.
Kalumi BEAUTYfood Results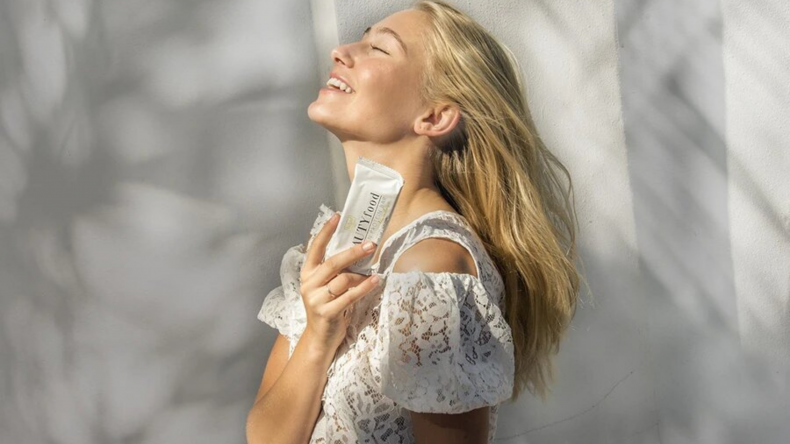 Kalumi conducted a consumer study that included 27 women, aged 25 to 45 years old, who consumed one bar of Kalumi BEAUTYfood per day for two weeks straight. Here are the results of that study:
96% of participants reported better skin texture,
92% shared that their skin looked more hydrated, softer, replenished, and nurtured,
92% noticed having stronger nails,
81% of participants reported having longer nails,
85% observed having more supple skin,
72% of women in the study saw their acne reduced,
65% shared that hair grew thicker and stronger.
Participants were also encouraged to share their personal observations after the two-week study:
"My hair has started growing at a faster rate. I've noticed the most difference in my eyebrows; they used to be patchy, but now they're more filled in. My nails have grown at a faster rate as well, and my skin feels more nourished and supple!" - Irene L.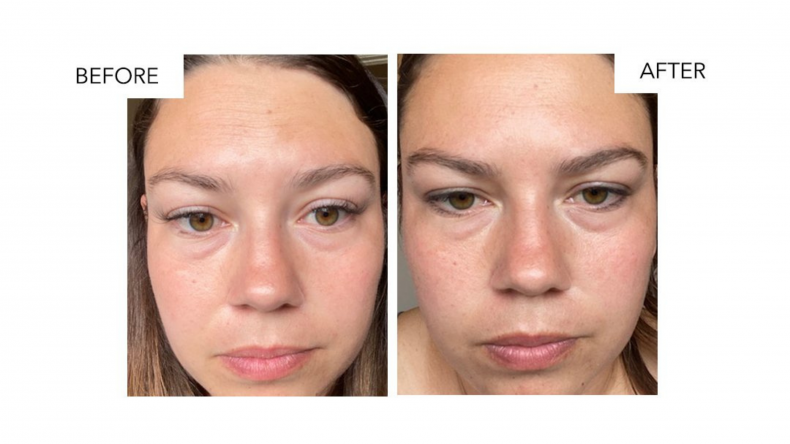 "I was noticing higher[skin cell] turnover, especially in my nose area, and amazingly,[I had] less acne as well. I didn't even realize acne relief was a benefit of collagen!" - Kathleen N.
"My experience was amazing! The overall health of my hair, skin, and nails have improved significantly. The appearance and texture of my skin are radiant. My hair grew so much and became easier to manage, and my nails feel less brittle and weak—wonderful journey with my collagen bars!" - Kaitlin L.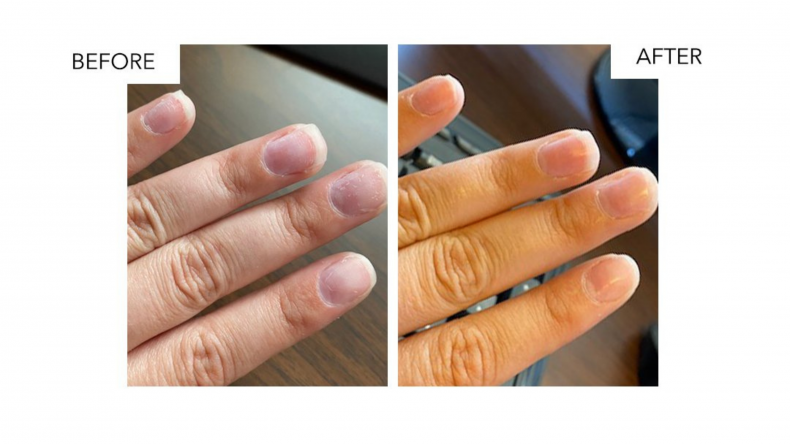 "The bars have been a delicious and easy way to help stabilize my blood sugar when I'm on the go. They kept me full for a longer amount of time without making me feel bloated. I had a deep cut on my lip, and to my astonishment, the cut healed itself within 2 to 3 days without a scar. My under-eye circles have also lightened throughout these two weeks." - Johanna S.
"I naturally struggle with rough, textured skin and some redness, but at the end of this trial(without changing my facial routine), I did notice improved elasticity, softness, suppleness, and an afterglow[on my skin]!" - Haley R.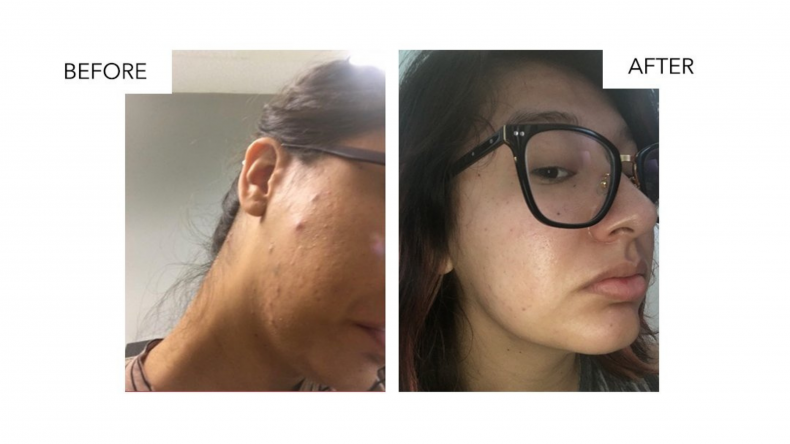 There's no need to worry about sagging, wrinkled skin once you complement your skin health with Kalumi BEAUTYfood. Whether you go for the protein bars or the collagen powder, you'll be on the right track for better, younger-looking skin in your 30s onwards.
Shop Kalumi BEAUTYfood products here.