Sponsored Article
This "Wine Wand" Let's You Enjoy Your Rosé Without the Hangover - Here's How!
Get buzzed without the hangover (a.k.a. the dream)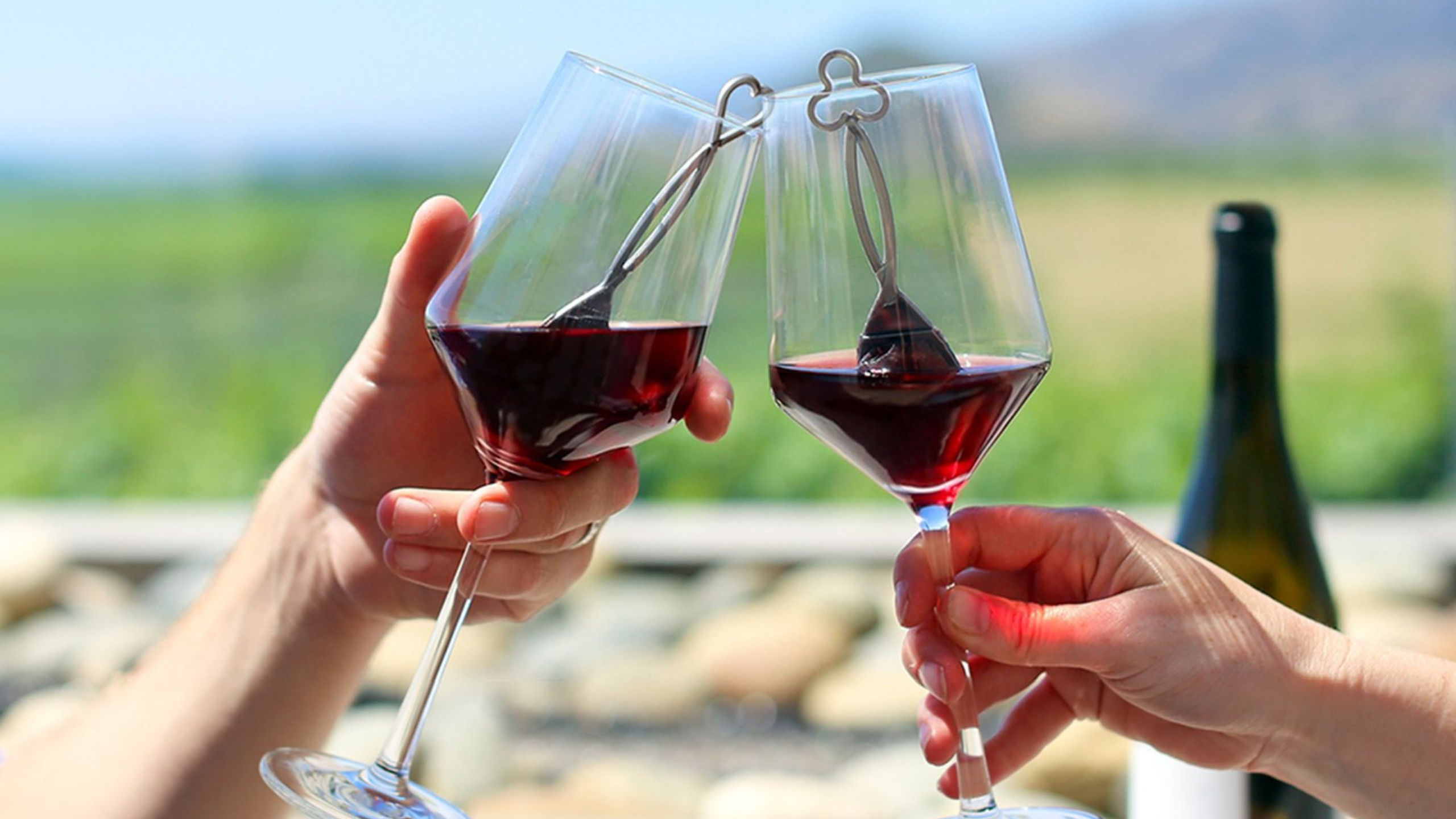 Nothing loosens the tongue and mood better than a swig of your favorite booze. For many, wine is a constant, acceptable, and dependable companion in any social situation, so much so that it's been around for thousands of years.
Of course, the process of winemaking has improved considerably since then, even to the point of near perfection - "near perfection" being the operative term, as there's still one caveat about wine that cannot make it equally appreciated by everyone who's of drinking age: intolerance.
The Magic of PureWine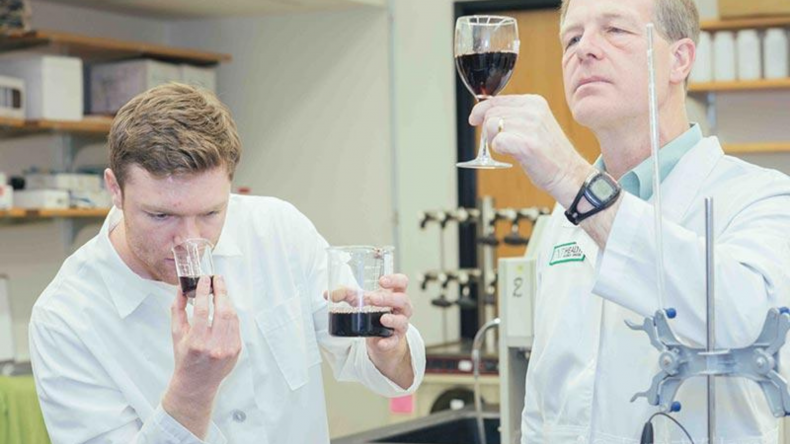 While drinking wine is fun while you're in the moment, the same can't be said for the following morning. It's not that you can't handle your liquor; it's that alcohol - wine, specifically - disagrees with your body.
That was the case for Dr. David Meadows and his son Derek, a father and son who suffered from allergic reactions and side effects from drinking all sorts of wine: red, white, rosé, and sparkling wines. However, as scientists, their pain point transformed into a hypothesis that later gave them the best solution to drink wine without the suffering.
After two years of lab work, the Meadows duo finally got their filtration system right, which was able to remove histamines and sulfites that cause allergic reactions, all the while without altering the chemistry of palatable wine. In 2014, PureWine was born.
Two years after starting PureWine, the company launched The Wand, a swirl-and-serve wine filter that eliminates the number of histamines and sulfites for a single serving of wine. The innovative product from PureWine makes the lives of every man and woman suffering from wine sensitivities - as well as their social gatherings - much more bearable and delightful.
The Grapes Of Wrath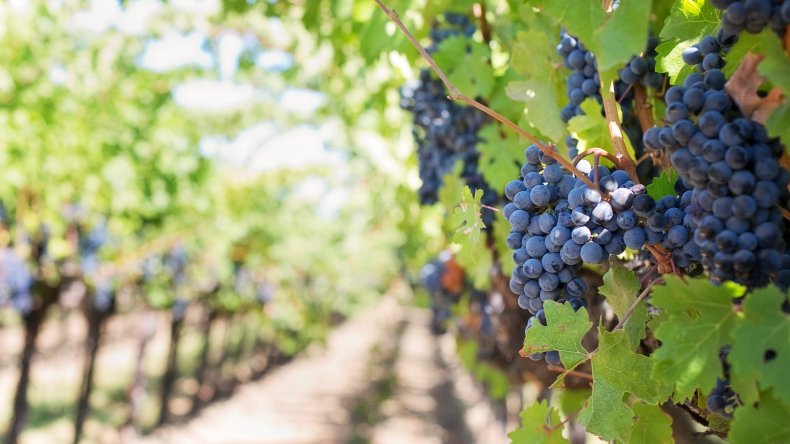 PureWine hopes to end the woes of wine sensitivities so that more people can enjoy the pleasures of drinking wine. For those who can't consume their favorite red or white without consequence, here are the common causes of discomfort.
Wine Intolerance
Used interchangeably with "wine allergies," wine intolerance is an alcohol-induced condition experienced by 7% of adults, and those who are intolerant of wine are also said to be sensitive to other forms of alcohol. Side effects of wine intolerance include headache, congestion, runny nose, sneezing, upset stomach, and an insane hangover.
Alcohol intolerance results from a genetic variation that weakens the enzyme that helps break down alcohol in your liver (a common alteration in people of Asian descent, which explains the symptom colloquially known as the Asian flush). While these are similar to symptoms from common allergies like pollen, dust, and dander, intolerance is more like a body sensitivity to chemical compounds found in wine, which induces the symptoms.
Histamines
Your body produces histamine as part of the immune and digestive systems, but it's not at all surprising to know that the substance exists outside your body, like in foods and beverages. Naturally occurring histamine in the body functions as a protection against inflammation from injuries, infections, or allergic reactions. It also works as a neurotransmitter to help send messages from one neuron to another. When histamines from external sources (like those from food or fermented beverages) enter your body, these can trigger allergy-like reactions.
You can find histamine precursors in the skin of grapes, which can later convert into histamine during wine fermentation. The prevailing theory is that the thicker the skin and the darker the grape, the higher the histamine level in wine. Wines that fall under this category include cabernet sauvignon, tempranillo, sangiovese, merlot, and syrah.
Sulfites
During the wine fermentation process, sulfites are naturally-produced as well as commonly added to the wine. This substance helps prevent wine from spoiling and oxidizing in the bottle - after all, prolonging the shelf-life is essential for its aging process. Sulfite sensitivity shows similar symptoms to a histamine reaction or wine intolerance but is the less popular form of reaction when drinking wine.
It's common practice in the United States or Europe to indicate on the bottle label that "this wine contains sulfites," although sulfites are present in all wines. Some have lower levels of sulfites in their wine, but these would nevertheless affect anyone with sulfite sensitivity.
PureWine Filters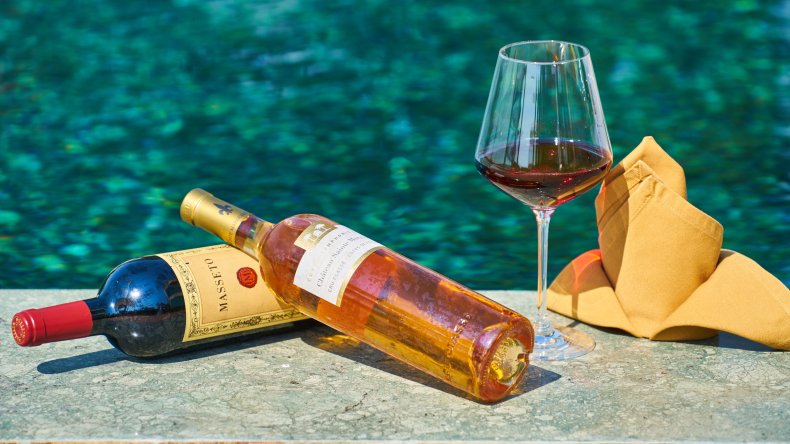 The filtration system of PureWine is made from patented NanoPore purification that's safe and effective based on independent tests. It's FDA-compliant and BPA-free, too, so PureWine doesn't add anything to your wine; it just enhances it. The Wand from PureWine is only one variation of their filtration product - there's one for a whole bottle, too!
The Wand
Price: $19.99 (10-pack)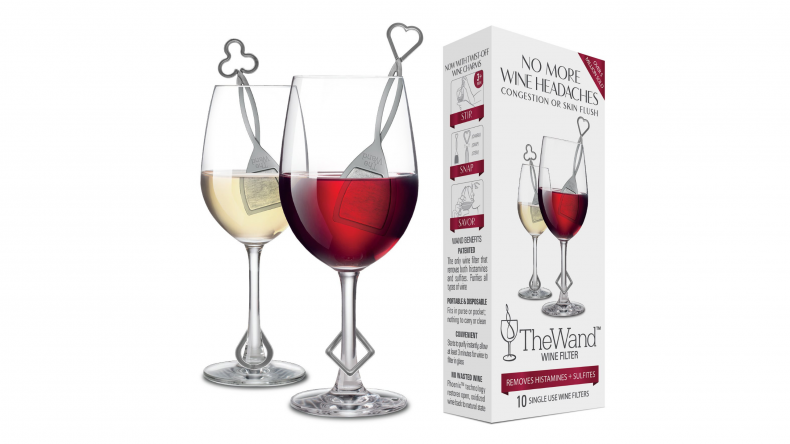 Ideal for occasions and hangouts with friends and family, the PureWine Wand makes gatherings where wine is likely to be served a more enjoyable one. Just drop the filter end of the single-use purifier in the wine glass and give it a quick swirl to remove histamines and sulfites to keep common wine sensitivities at bay, all without altering the flavor, aroma, and color of the wine. If you're allergic to wine or know someone who is, the 10-pack of the PureWine Wand is a nifty gift to improve the experience with wine minus the side effects!
Get PureWine's The Wand wine filter here.
The Wave
Price: $24.99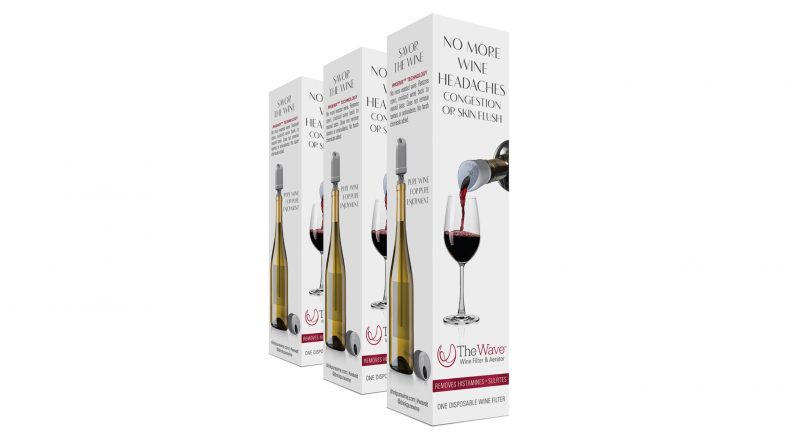 So maybe a single-use wine filter isn't enough - no problem! PureWine's The Wave aerates and purifies not just one glass of wine but an entire bottle. If you're the type who loves a nightcap with a classic red, white, or rosé after work or before heading to bed, The Wave is a lifesaver that lets you steer clear from annoying sulfites and histamines, so that you don't wake up with a throbbing headache. But all right, you don't have to keep the good stuff for yourself - you can share the possibility of sulfate- and histamine-free wine for friends and family who have wine sensitivities, too!
Get PureWine's The Wave wine filter here.
There's no need to suffer from wine intolerance when PureWine helps nightcaps go down more smoothly and easily. Order from PureWine here.