Sponsored Article
Tips to Keep You Safe while Online Shopping
Sophos Home protects against malware and viruses, ransomware, hacking attempts, privacy invasions via webcam, and more.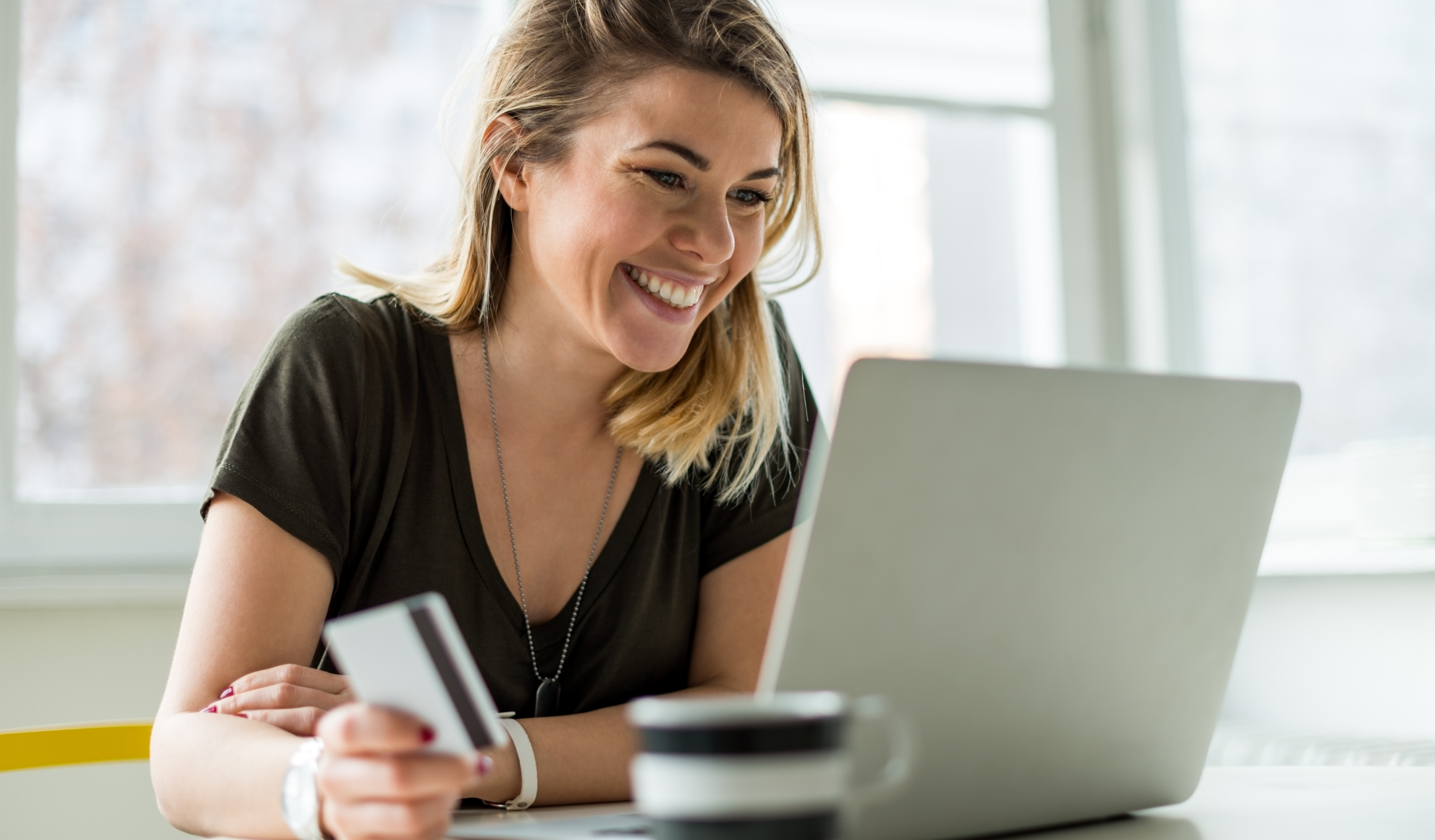 During the pandemic, online shopping has grown enormously. It has made it even more convenient for shoppers to find the perfect gift for their loved ones during this Christmas season. You can browse thousands of products online, find the best deals, and have them delivered straight to your doorstep without ever having to leave the comforts of your own home.
However, this convenience comes with a price: cybercriminals. Scams that steal personal data, payment card details, and email addresses for identity fraud are rampant during this season. So before you embark on your online shopping spree, make sure you're not putting yourself at risk.
Here are some tips to help you spot scams and keep you safe from becoming a victim of fraud this Christmas.
1. Shop At Home
With all the ongoing sales and promotions, it can be tempting to buy your gifts on Amazon while you're inspecting items at the mall. But keep in mind that using public wi-fi can increase your chances of compromising your data and financial information. Public networks aren't secured, which means that any information you provide on a public network is open and potentially available to anyone looking. Avoid making any online transaction using a public network, and shop at home, on your own network.
2. Skip The Debit Card
When shopping online, it's safer to use credit cards or payment services such as Paypal. Since debit cards are linked to your bank account, there's a higher chance that a hacker will access your information illegally. Credit cards offer better protection since they have a system that can typically immediately reverse a fraudulent charge and conduct an investigation, unlike debit cards.
3. Buy From Reputable Merchants
With all the ads you get targeted for online, you'll inevitably come across a sketchy-looking website. If you've ever encountered one where you have a gut feeling that it isn't legitimate, you're probably right.
It's best to shop directly with online retailers that are well-known and trusted by consumers. Purchasing on an unknown or unverified site will immediately hand over your credit card number and other personal info. Bookmark your favorite shopping sites so you can avoid being tempted by fraudulent ones.
4. Don't Fall For Email Scams
Santa isn't the only busy guy around the holidays. In fact, email scammers find holidays an excellent time to send out viruses and malware disguised as promotions and gifts. To avoid being scammed, don't open emails from people you don't know or sites you haven't visited. Another modus commonly used is sending out fake alerts or problems with your bank account. Make sure that before you take action, call your bank to verify if there are indeed any potential problems.
5. Choose Strong Passwords
We know you've heard this before, but you need to hear it once again. You must create a robust set of passwords, especially for websites that require your financial details. Secure and unique passwords are your secure locks that keep your information safe from cybercrime. If you want to make sure that your accounts are hack-proof, you can use a password generator and manager. These applications will create and keep track of unique and long passwords that hackers won't even bother trying to crack.
6. Update Your Software And Apps
Updating your software and apps is one of the easiest ways to protect your information. Most people tend to put it off because it usually disturbs something they are doing. However, keep in mind that software updates are done to ensure improved security and protect your information from new cyber-attacks. It may seem like an inconvenience now but waiting for a few minutes for added protection are well worth it.
7. Never Give More Info Than Is Needed
By now, you already have an idea of which information they would usually ask when you plan to purchase something online. If you come across an e-commerce site that suddenly asks for your Social Security number, you'd best bet it's a scam. Before mindlessly adding your information, take the time to read it thoroughly. If some of the fields are optional, skip those fields. The less information you put out there, the better.
8. Check Your Bank Statements
Cybercrime can happen while you're having lunch with a friend or having a quick run, or while taking a shower. Make sure you check your bank accounts frequently to see whether there are suspicious purchases. If you notice anything out of the ordinary, call your bank right away and report it.
9. Check The Site's Security
Before you enter any personal or financial information, double-check that the site you are on is secure. To check this, look for a lock icon in the browser bar; if they have it, they are using an SSL (secure socket layer) encryption. Another way to tell is to look for "https" at the beginning of the site address. If the site only has "http", then it is not encrypted, and your data will not be as secure.
10. Protect Your Device With A Cybersecurity Solution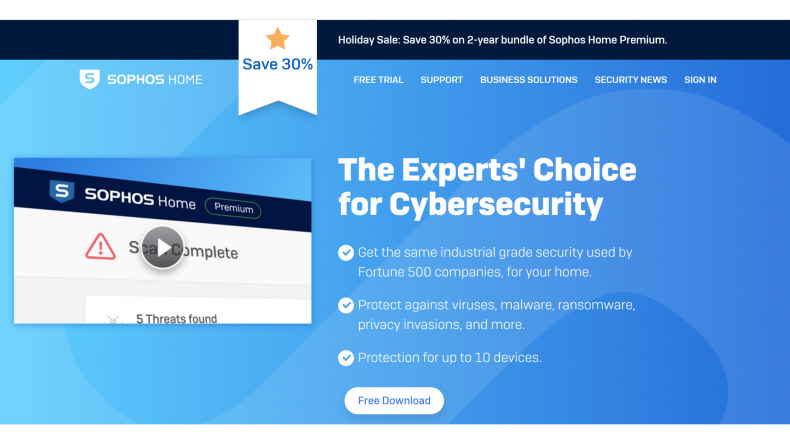 Last, but not least, invest in a cybersecurity solution that will protect you against online scams and phishing. Protect yourself with Sophos Home. This top-notch software prevents you from going to illegitimate retail sites and other sites that are infected with malware. It can even encrypt your keystrokes when you type in your credit card number while increasing your web browser security. Sophos Home also protects against malware and viruses, ransomware, hacking attempts, privacy invasions via webcam, and more.
Sophos Home works on multiple Macs and PCs, with Sophos apps that can protect iOS and Android devices. You can manage your protection on all your family's computers, wherever they are located, via web browser or the convenient Sophos Home mobile management app.
Secure your online shopping now and get your very own cybersecurity solution with Sophos Home.