Sponsored Article
Too Tired to Cook? Here's Why Blue Apron Could Be Your New Best Friend
Have Complete Ingredients and Recipes Delivered Right to Your Doorstep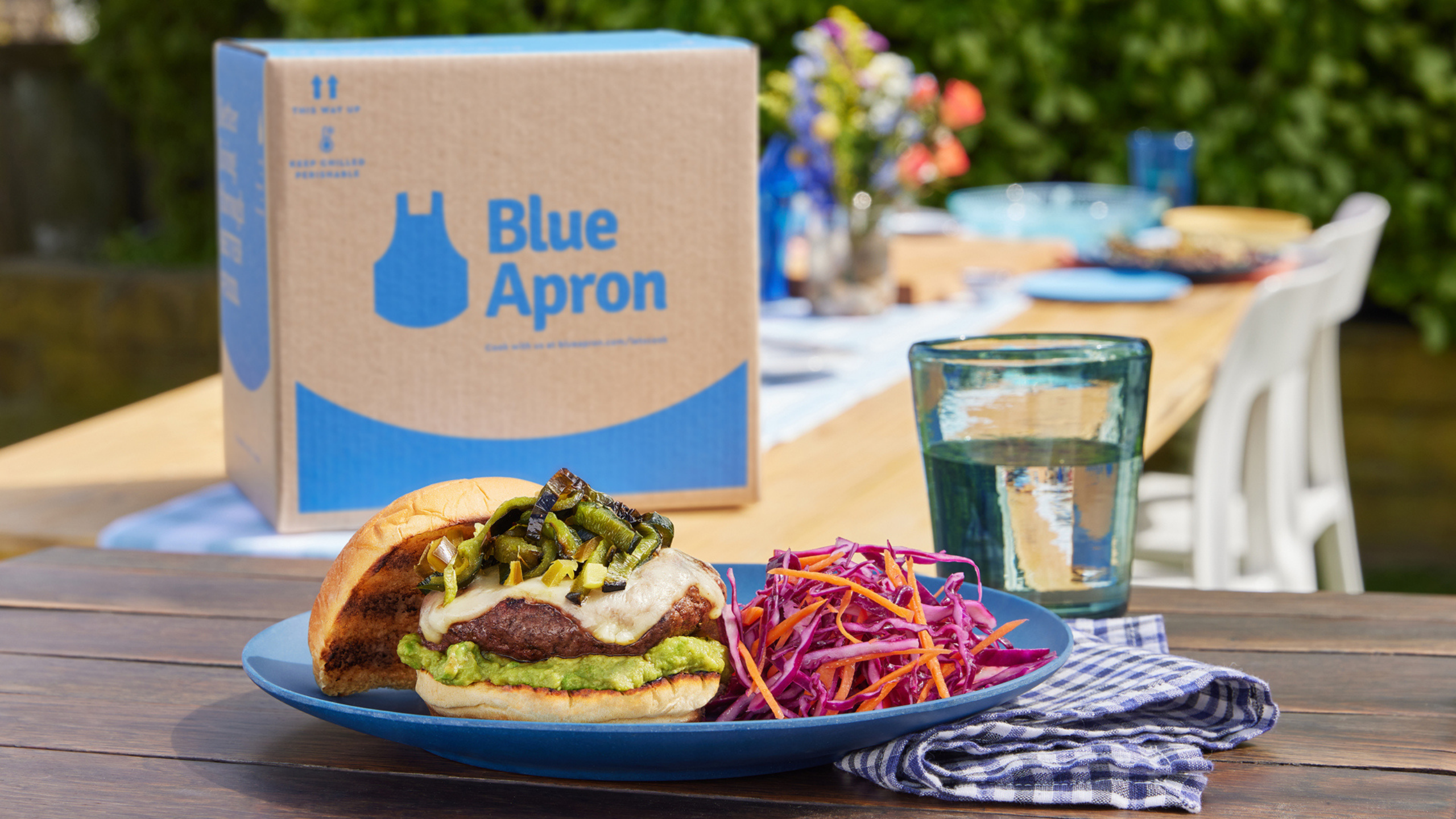 The American Diabetes Association notes that home-cooked meals enable you to have "more control over what you are eating." Unlike when eating at a restaurant or getting takeout, cooking your own meals could help you be more aware of the ingredients in your food and more mindful of portion control. And while it's normal to look for comfort food after a long or tiring day, the Centers for Disease Control and Prevention (CDC) advises not to make this a habit and, if possible, find food alternatives that have fewer calories.
If you do prefer home-cooked meals but struggle with meal planning, there are services that could help lift that burden from you. Blue Apron is a food delivery service that brings complete ingredients along with easy-to-follow recipes right to your doorstep through its meal kits. The convenience this service provides allows you to skip grocery runs and save time on meal planning. And to help minimize food waste, the serving size of each meal kit could be set when you place your order. Most importantly, Blue Apron shared that its meal kits are planned by its team of experienced chefs, so you could expect a well-balanced and nutritious meal each time. The company's Signature Menu, for example, is WW (Weight Watchers)-approved, carb-conscious, and could consist of meat, fish, or Beyond Meat to accommodate different diets.
Why You Might Love Blue Apron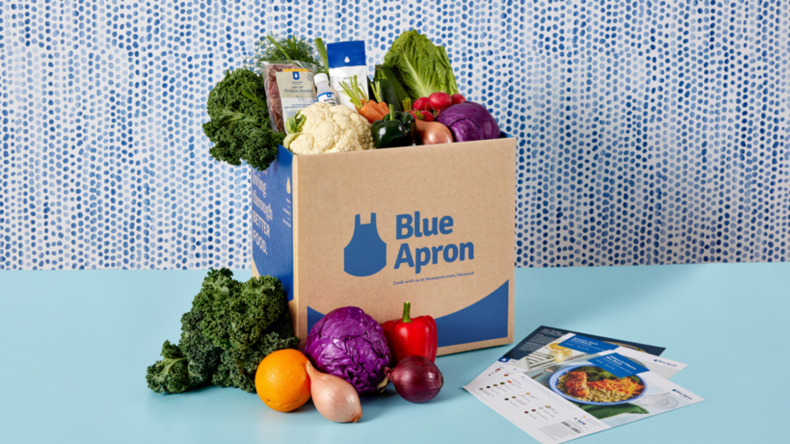 As a treat to its patrons and new customers, Blue Apron is having a flash sale from May 17 to May 31. Purchase meal kits within these dates and get $100 off across your first five boxes. And if this sale is not enough to convince you to try this service, here are a few more reasons why Blue Apron could be your new best friend in the kitchen.
1. Blue Apron meals are beginner friendly.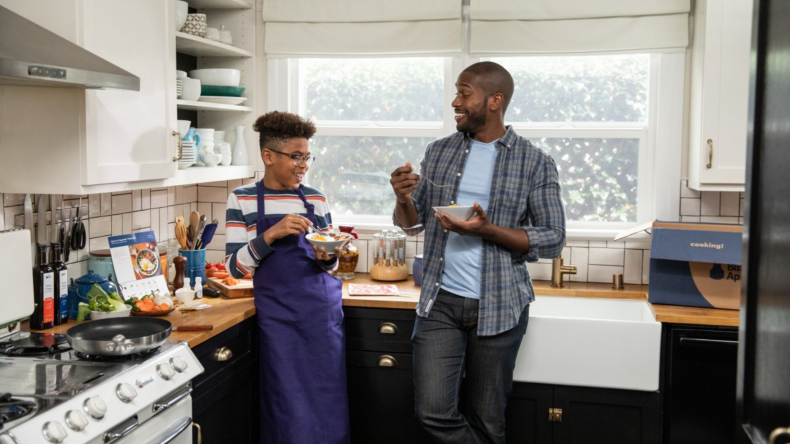 Jalapeño burgers, creamy tomato fettuccine, cheesy chicken enchiladas—the list of simple yet mouthwatering recipes that Blue Apron provides goes on and on. To make them beginner friendly, Blue Apron has made its recipes easy to follow, with most of them ready in under 35 minutes. After all, the company's name is a nod to those who don the blue apron as they begin their culinary journey. And with the practice you could get from the Signature Menu, who knows? You might find your way around the kitchen faster than you'd think.
Subscribe to the Signature Menu here for as low as $4.99 per serving.
2. With Blue Apron, there's something for everyone.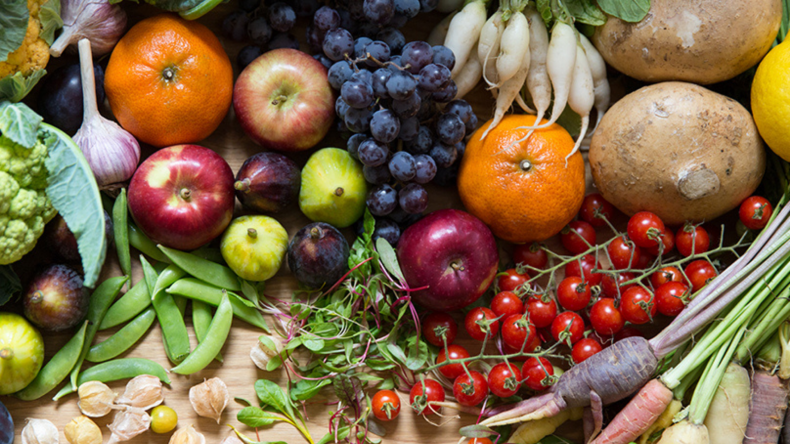 Blue Apron's vision is to provide better living through better food, which is why they have options for everyone, no matter their diet preference. The Wellness for 2 Menu, for example, is said to have been created with the advice of nutritionists, as Blue Apron aims to provide food that is delicious but healthy. Meanwhile, the Vegetarian for 2 Menu features seasonal produce in its meals, which use only the freshest vegetables, according to Blue Apron. Items may be delivered to you on the dates of your choice.
Try the Wellness for 2 Menu or the Vegetarian for 2 Menu here, both starting at $4.99 per serving.
3. Blue Apron could even help you host a get-together, starting with the food.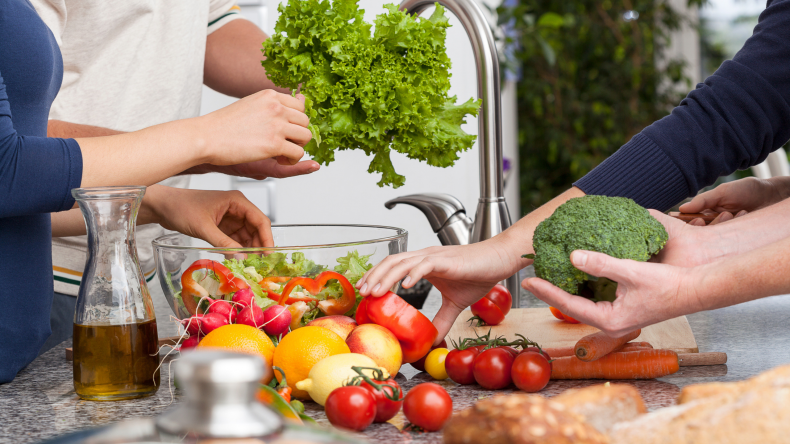 Hosting an intimate dinner with friends at home? Make the process of party planning easier by letting Blue Apron take care of the food. The Signature for 4 Menu features recipes designed for get-togethers, with the option to choose between meat, fish, and other healthy ingredients as the star of the meal. One kit can serve up to four people. Have more people coming? Order two or more of the Signature for 4 Menu to accommodate all of your guests, or try the Butcher Bundle—a "chef-curated bundle of meat and seafood, versatile spices, and recipe inspiration" that can provide up to 12 servings.
Get the Signature for 4 Menu here for as low as $6.24 per serving.
4. Blue Apron helps pair the best type of wine for your menu.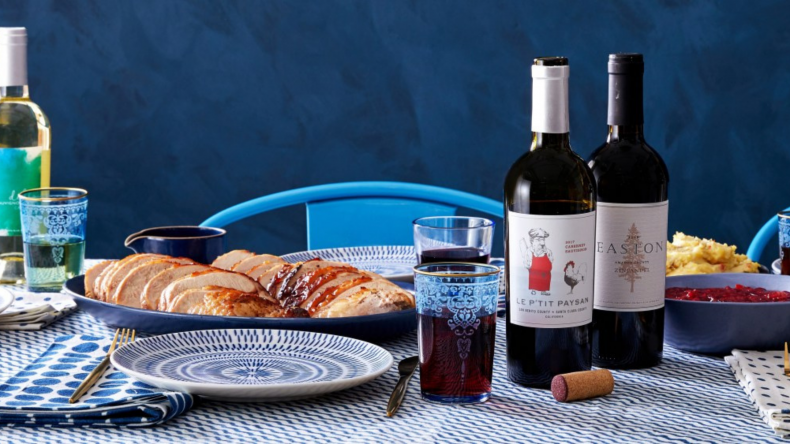 Complete your Blue Apron dining experience by pairing your meals with wine. Blue Apron offers a monthly wine subscription. You can select from a variety of reds, whites, and rosés to pair with its menus. Each personalized delivery comes with six bottles of 500-milliliter wines, along with tasting notes and pairing tips. Each 500-milliliter bottle, which is about two-thirds of a standard wine bottle, could serve approximately one to two glasses of wine per person.
Find the best wine to pair your meal with at only $10 per bottle here.
5. You can share Blue Apron with your loved ones.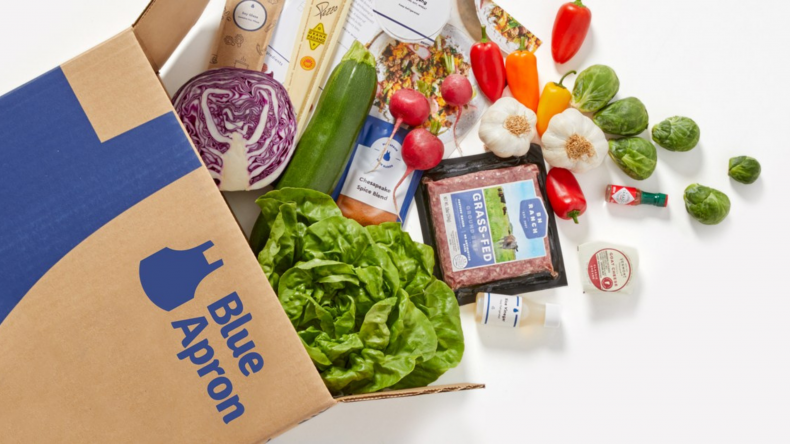 Because Blue Apron is all about collaboration, the brand has made it easy for you to share its service and goal of providing better food with your friends and family. To allow your loved ones experience Blue Apron themselves, you could surprise them with a Blue Apron gift card, which they could use to try a meal kit or wine. Gift cards are available at any amount and can be printed or emailed to the recipient.
Gift the Blue Apron experience to friends and family here.
Cooking could be considered a life skill and one that may bring many benefits when honed. With Blue Apron, even individuals with the busiest of schedules could get a chance to practice and experiment in the kitchen, and come up with something that their palates can enjoy.